Autumn is already here, but have you made some seasonal wreaths that are going to embellish your front doors? Check out the Spectacular DIY Fall Wreaths That Are Just Perfect For Your Front Door and get inspired to make your own one. The feeling is much better when you get down to work and make it by yourselves rather than going to the store and buying a brand new one. In this way you can be proud that you have made it and brag about it to your visitors. You are bound to get tons of compliments for whichever wreath you choose. There is something magical about the autumn colors. Those golden tones manage to keep us speechless whenever we see them. Scroll down through the photos and see what I'm talking about!
Have you ever thought about making an extraordinary wreath that is super unique and original? If yes, I have got just the right design for you. Instead of making a classic wreath, why don't you hang a basket full of apples? In this way your visitors can treat themselves straight from the front door!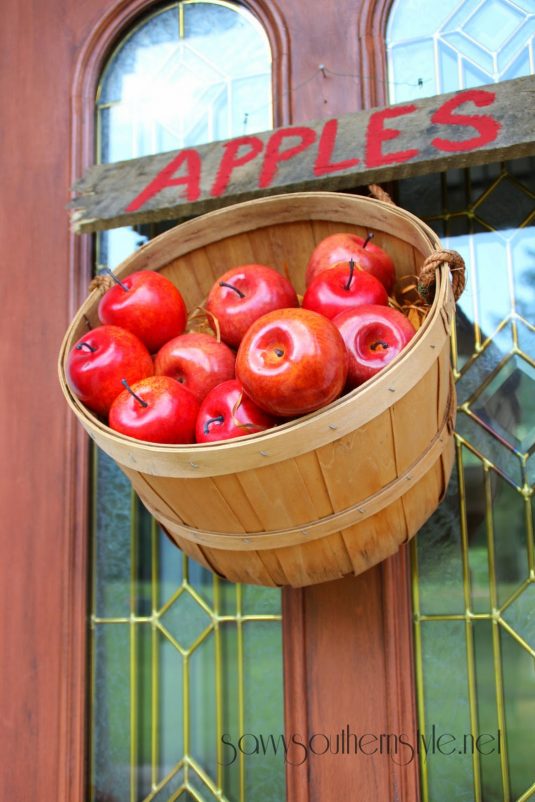 Are you a fan of pine cones? It's time to add them to the wreath that you have made out of branches. You can add burlap here and there to make it look more gentle.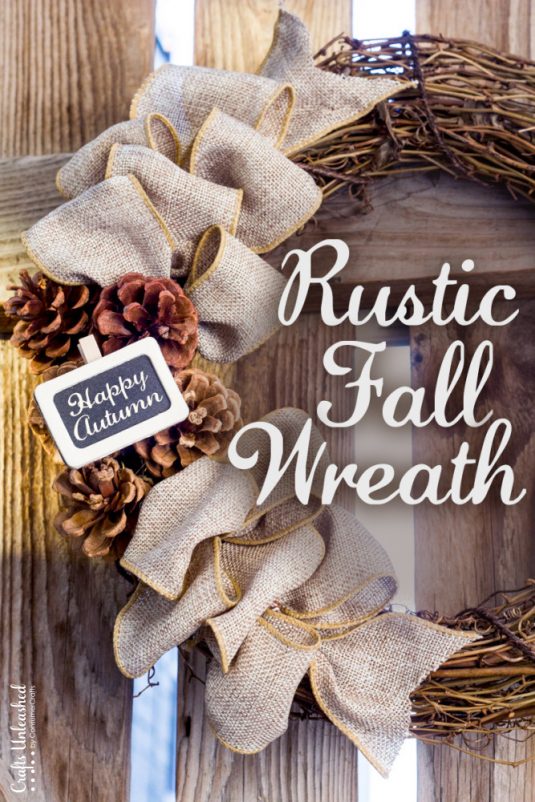 Have you ever seen a wreath made out of maize? I'm truly in love with this one, and I can't wait to make it and hang it on my front door. What about you?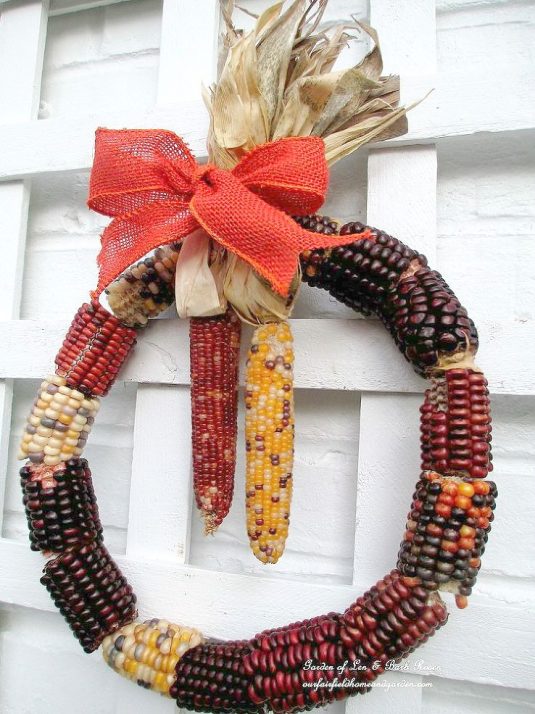 The pumpkins are a common representative of autumn, and there are so many ways in which we can make them a part from our home decors. Get the small ones and make this cool wreath in no time.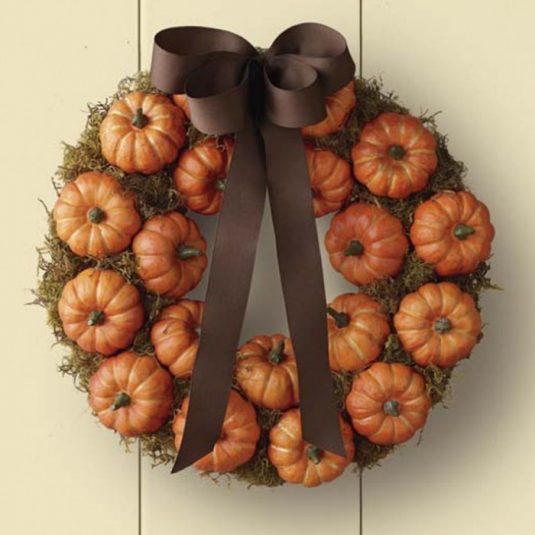 You can also combine the pumpkins together with autumn leaves and branches. They seem to make a fantastic final look!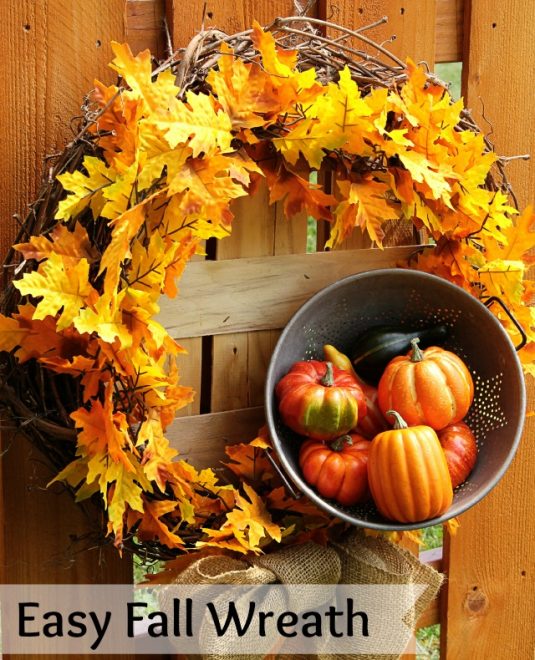 The cold weather is finally here no matter how much we hate it, and it's time to get the wool clothes from the back of the wardrobe. Get some woolen thread balls in the colors of fall and make a cool fall wreath in no time.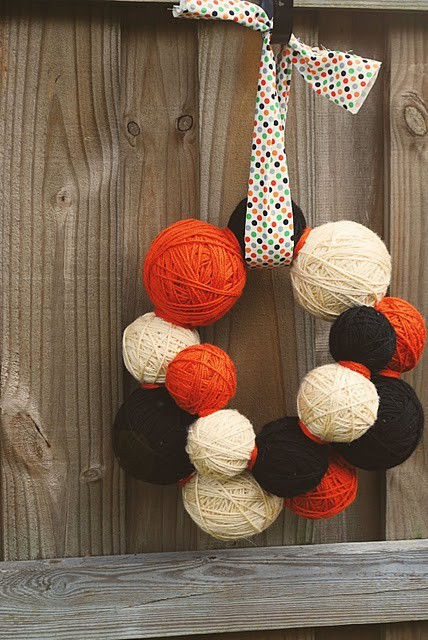 Here's another way in which you can use the thread. Which one you like best?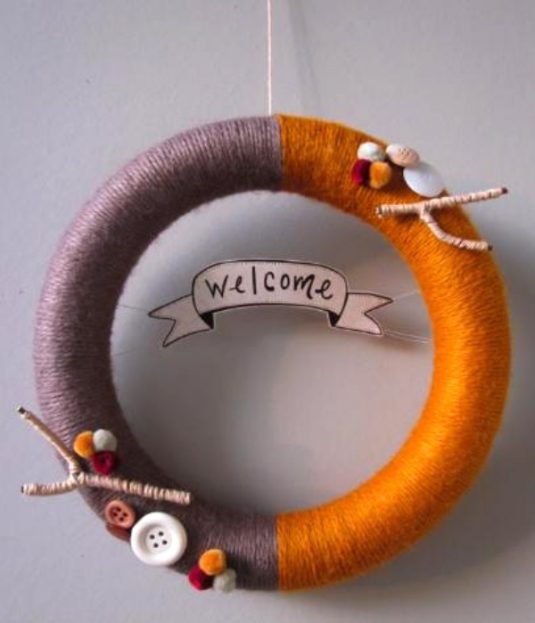 Is the orange color your favorite one from the array of fall colors? Get some orange paper and make this playful wreath that is going to catch everyone's attention.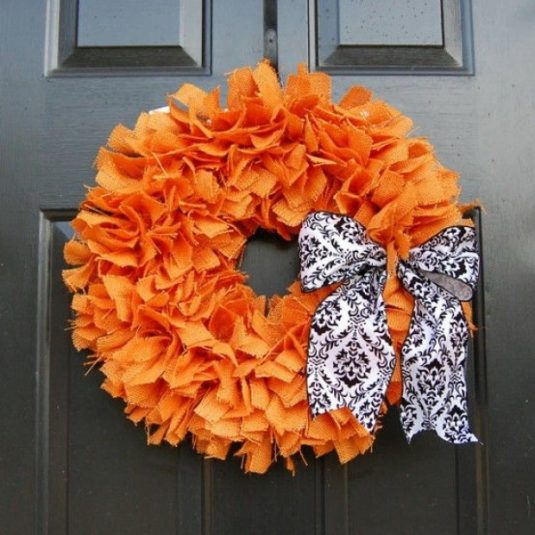 Would you like to use the fall leaves to decorate your door?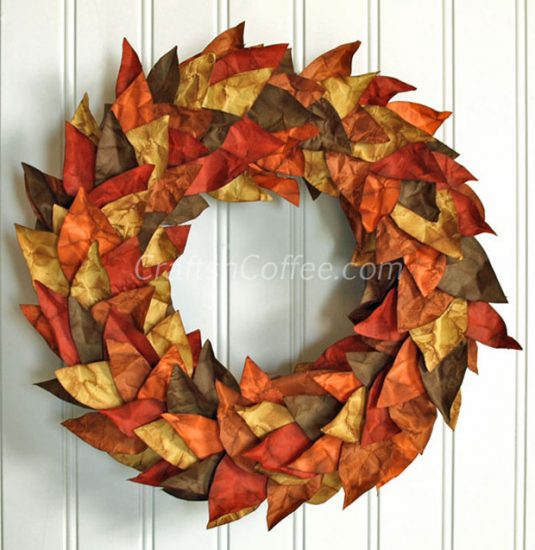 How do you like the fall berries? They can look pretty good when added to the fall wreath and change its complete appearance.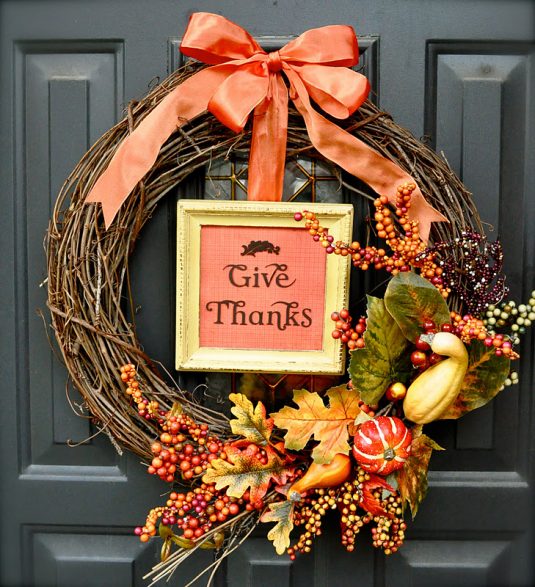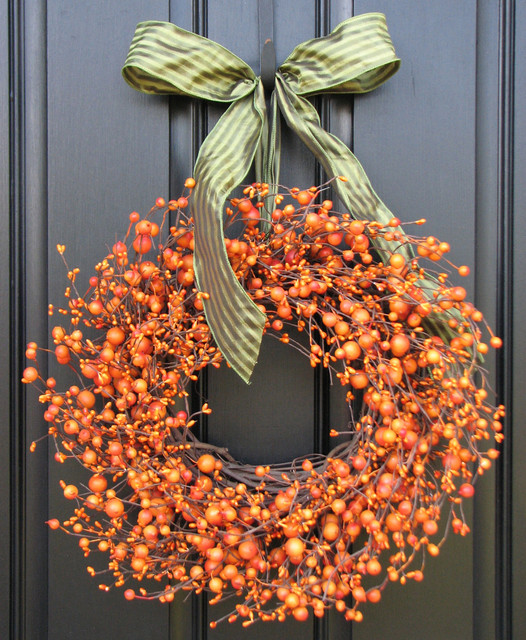 Which is the design that you like the most? Make sure you keep me posted in the comments below because I'm dying to get to know your pick! Enjoy the rest of the day and fall with all its magical colors!