Good day people! Are you ready to get in the holiday mood? I love the smell of Christmas and the festive atmosphere everywhere. You can't, but love the warmness that the shiny lights and sparkly ornaments bring. Time to bring the holidays in your home too. If you have decorated your home, I bet that you missed the bathroom. Check these Stunning Christmas Bathroom Decor Ideas and see why you should not miss it!
See also:
Cute Christmas Decorations for Your Bathroom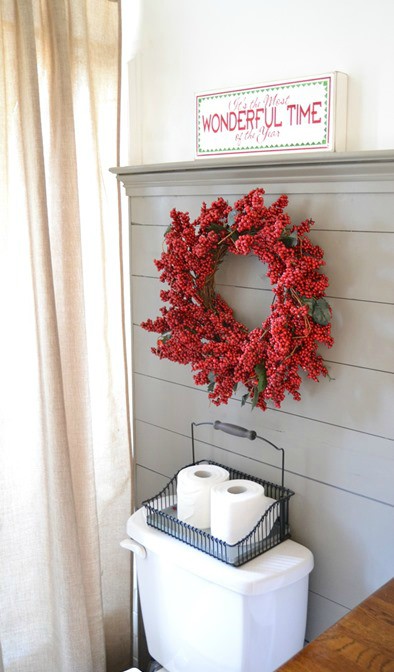 For now, you must have decorated your living room. It is considered to be the most important room, as you pass most of your time there. But, your bathroom is also a good place to decorate. if you consider it only for it's functionality, it is time to change that. How about bringing the Christmas spirit in the bathroom as well? Take a look at this gallery and see how cool does it look!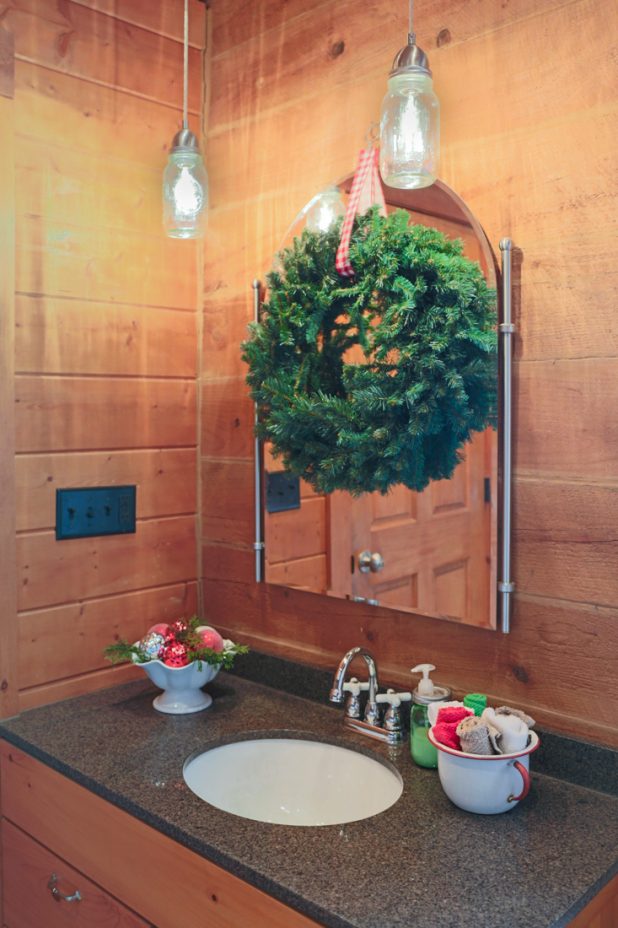 How about adding a giant green wreath in your bathroom? It is a simple way to bring the Christmas spirit. Hang it above the mirror, or even above the toilet. I bet that you will love the look!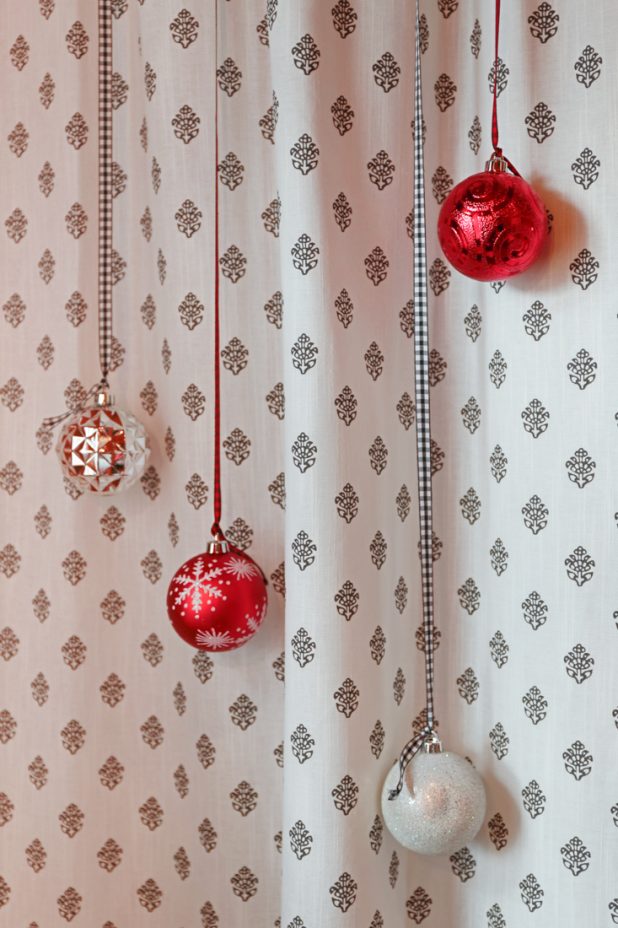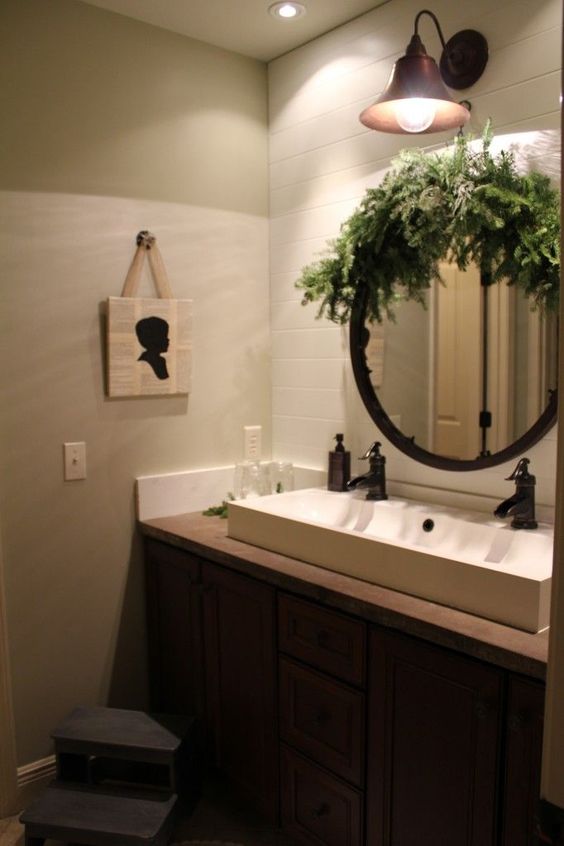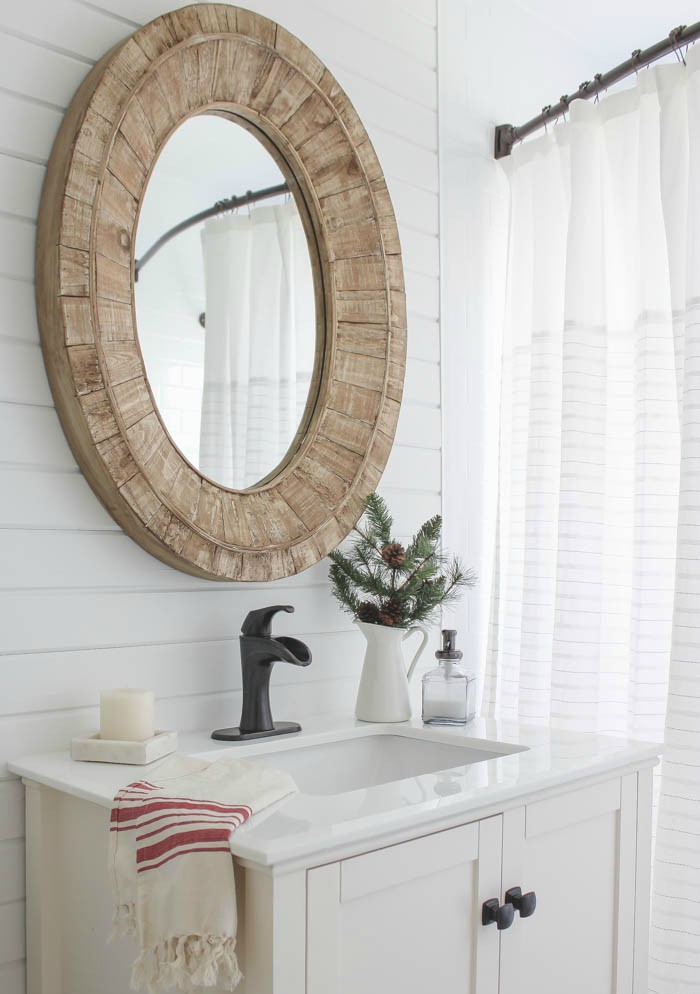 How cool does this look? You can even update your soap dispenser in the holiday spirit. Use transparent soap, and place some tiny toys inside. It will look like a snow globe!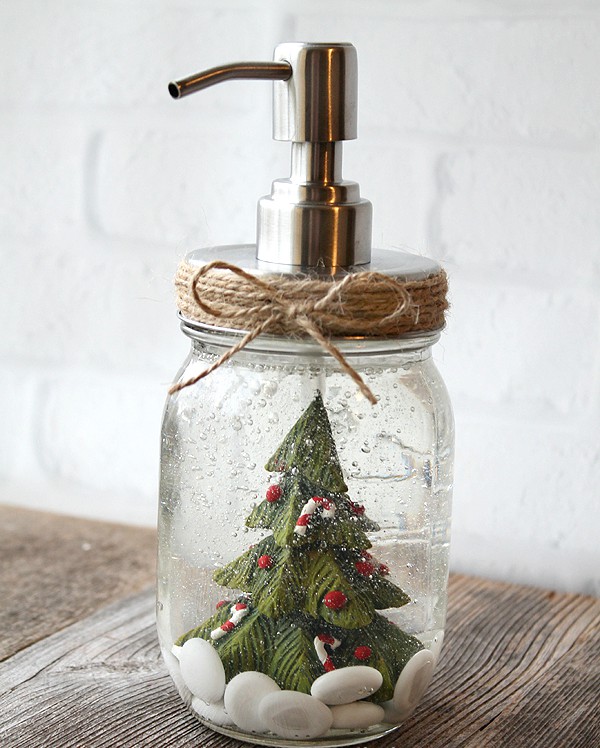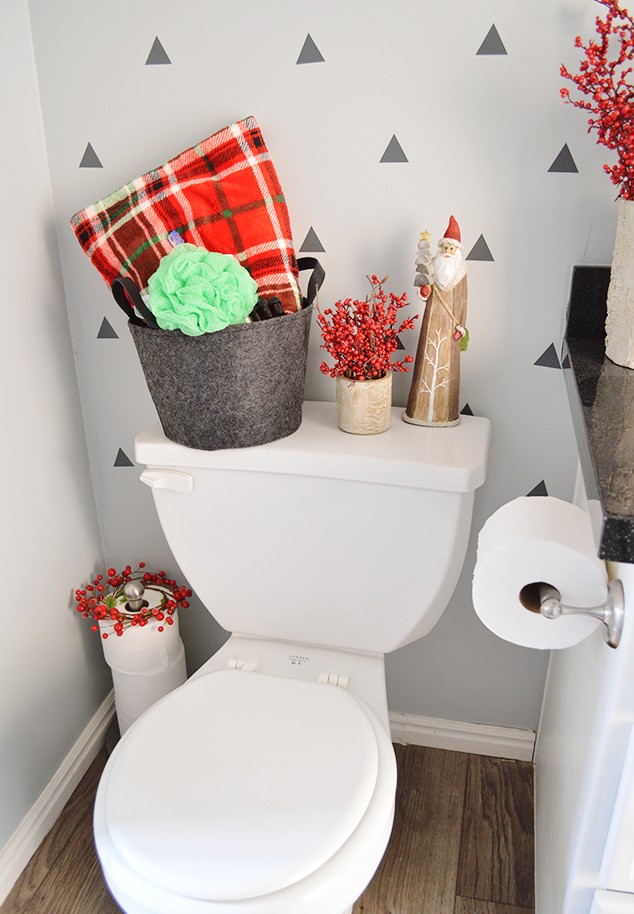 How to easily decorate your bathroom for the holidays? Consider all of your available surfaces. Bring some details to make your vanity pop. Time to redecorate your vanity tray! Place a small Christmas tree to add a final touch. Also, use decorative towels instead of your ordinary ones.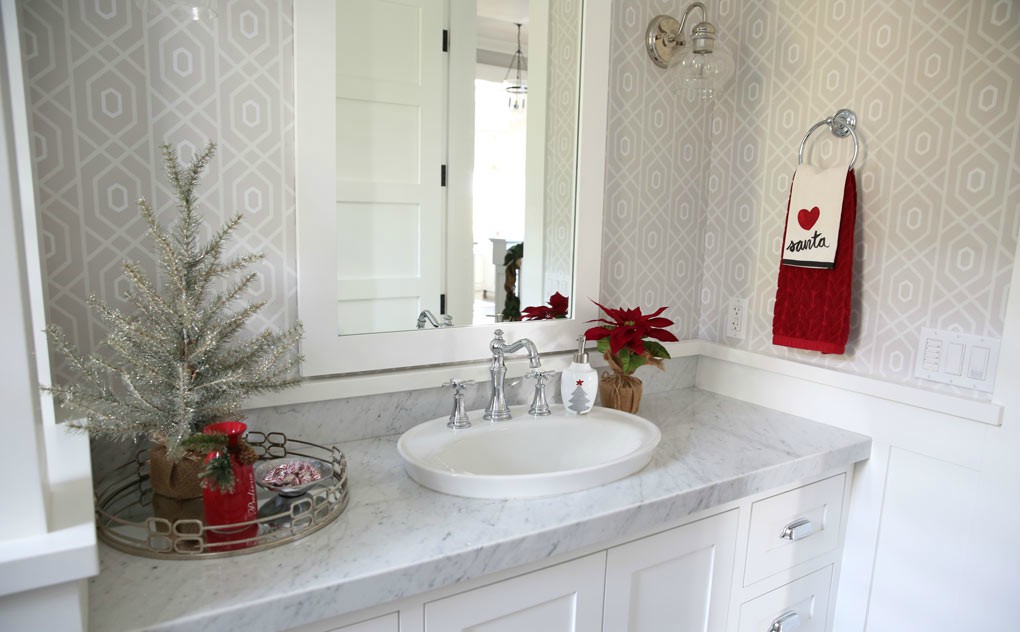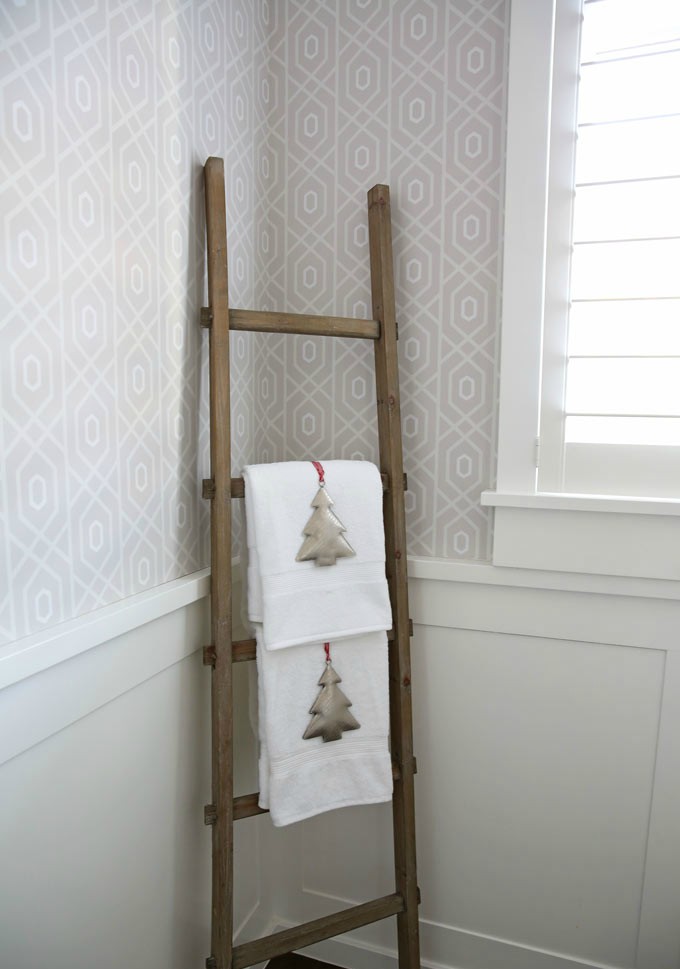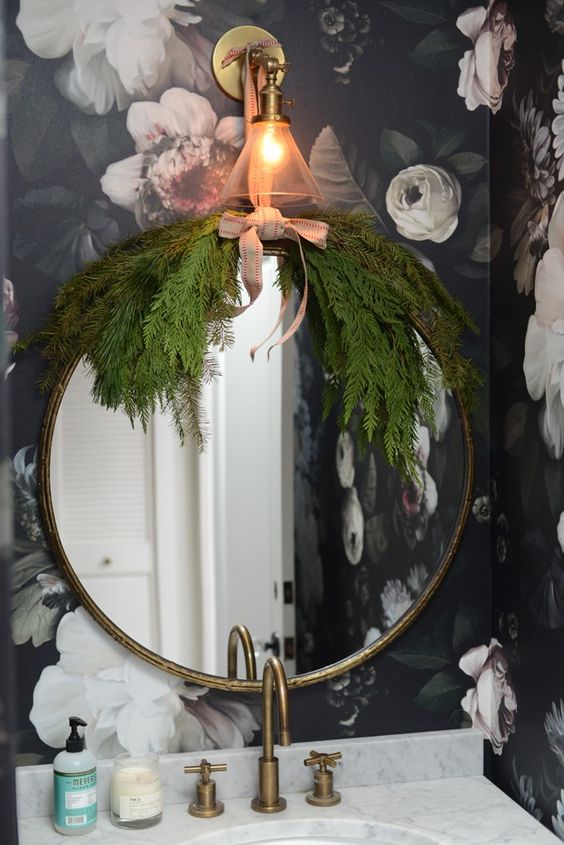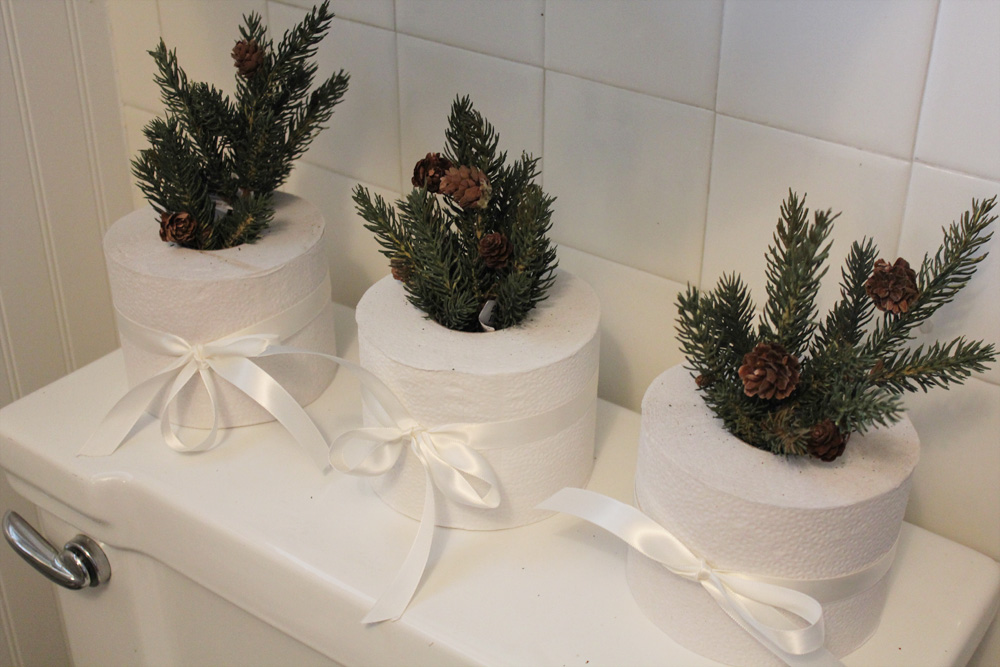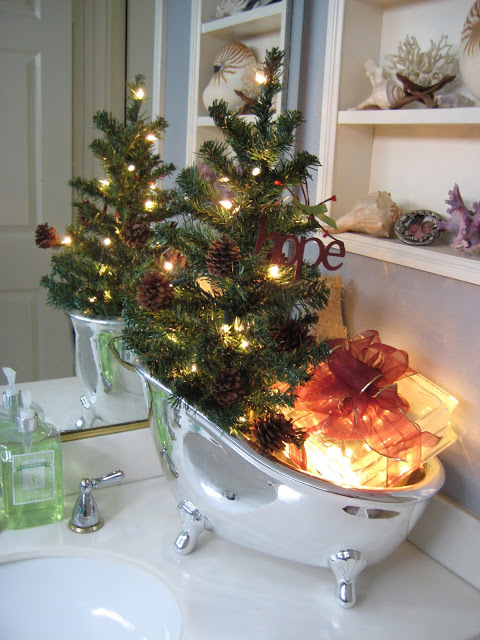 You will fall in love with this farmhouse style decor! If you don't have shelves, you can use a wooden sleigh as one. Hang it on the wall and add a few ornaments for the final touch!