Hey there! How are you? Are you preparing for the warmest and the coziest holiday? We are always here to inspire you and awaken your creativity. We have already shown you how to decorate your white Christmas tree, how to decorate your yard in a county style and for today I have 10 Amazing Ideas of How to Decorate Your Bedroom for Christmas. Are you excited?
I love Christmas, because we all try to turn our homes into inviting and warm heaven where we can escape the freezing winter, embrace the holiday spirit and enjoy with our dearest. Creating a magical and truly warm bedroom ambiance couldn't be easier, thanks to us. We have selected some pretty awesome ideas of how to decorate your bedroom for the holidays. Let's check them out and draw some inspiration. You may finally find the idea that will fit your style, need and preferences, who knows. Enjoy and have fun!
SEE ALSO: Wonderful Plaid Decor Ideas For Delightful Winter Holidays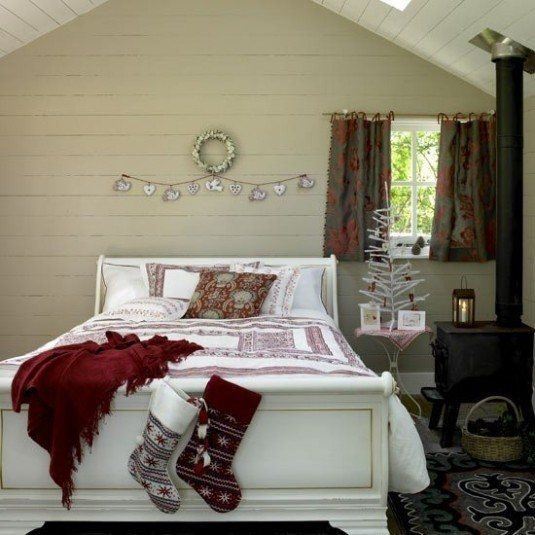 image via www.familyholiday.net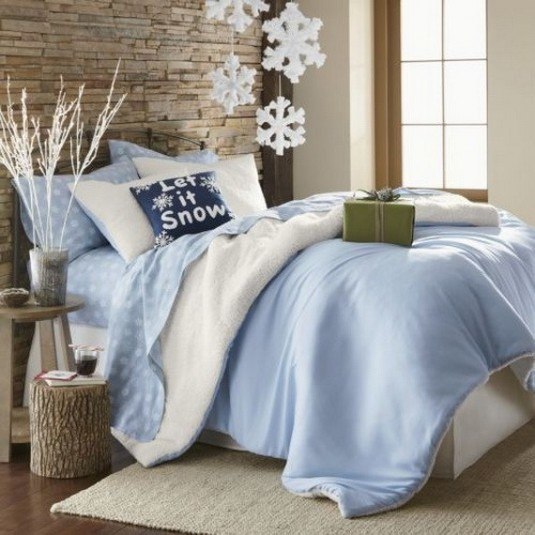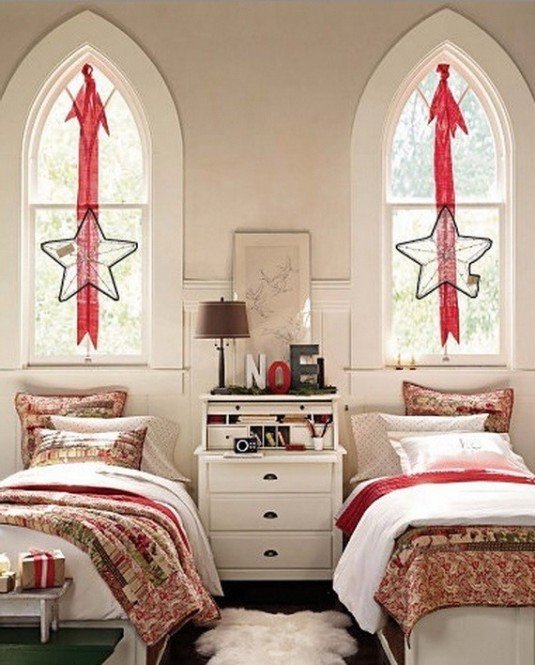 If you thought that nobody goes to your bedroom and you skip it from decorating, you are very wrong. You may make your dressed up the mailbox and front door with garlands and vibrant red bells, but that's for the guests. Now, you have chance to make the space where you sleep and spend the most of your time more relaxing and comfortable by bringing the spirit of the holiday with the traditional Christmas palette.
For a stronger visual impact, you can group some Christmas ornaments that you can make on your own. You can also embellish the walls with textured bunting, felt banners and wreaths, and put pine cone decorations, candles and winter greenery near the window.
The stockings will make your room more interesting and fun, and will bring some festive cheer in your room. You can find them in many designs and styles, so hurry up and refresh your interior with some interesting stockings with Santa Claus or Reindeer.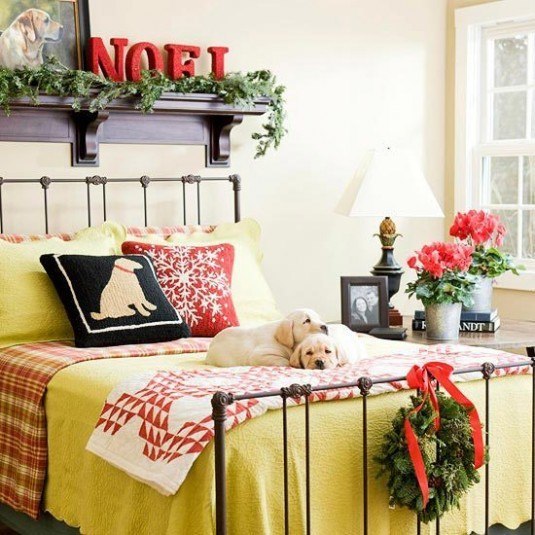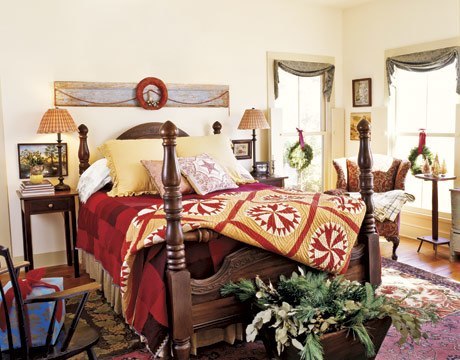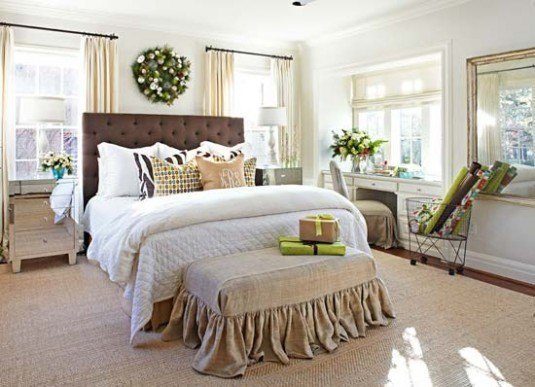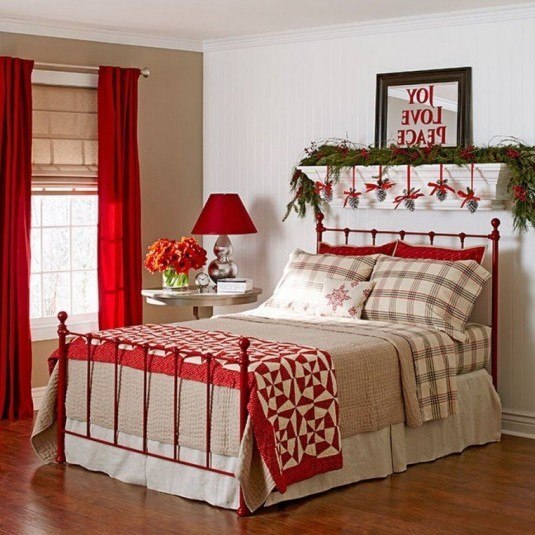 The bedroom requires a little effort to give it a fantastic Christmas makeover. You can go with the easiest way – layer some warm bed linen in traditional Christmas colors with some interesting and festive cushions. The lighting is very important and you should not skip it for the holidays, if you want to create a relaxed ambiance.
You can ask your family to help you decorate the whole house. This is a great way to improve your communication and have fun with your kids. Is there anyone who would not like to sleep in these bedrooms?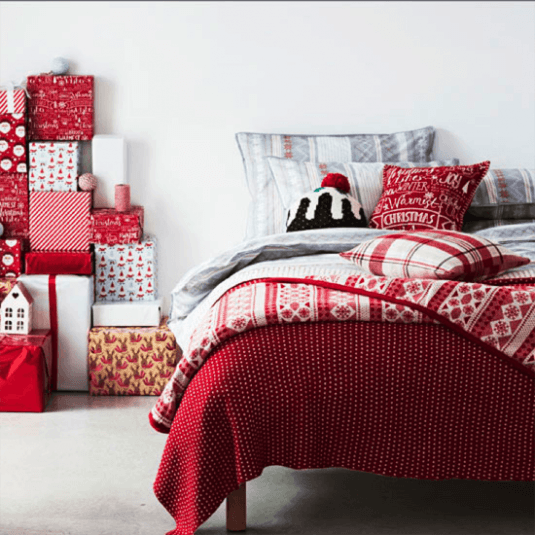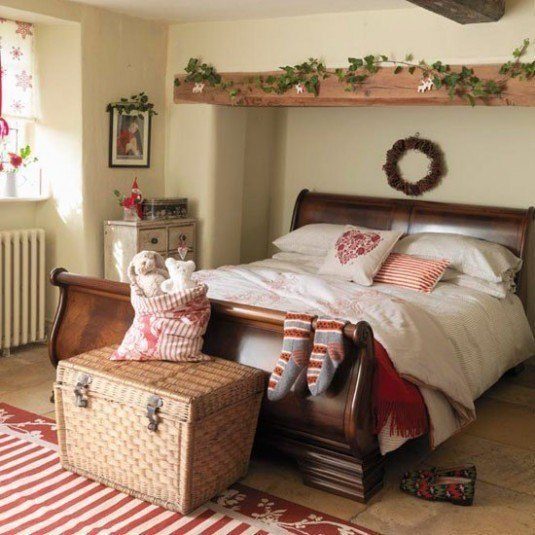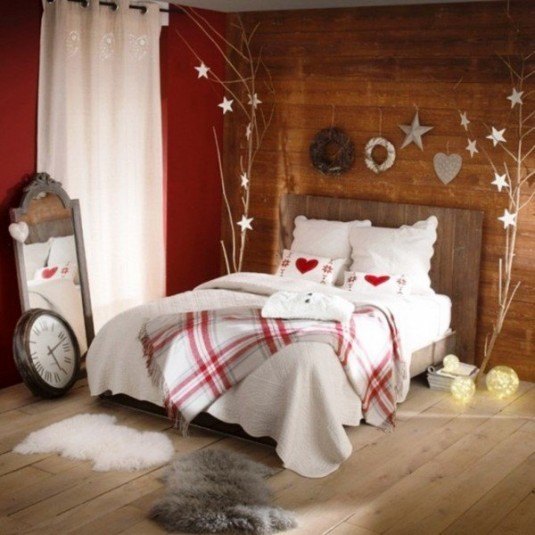 I hope that you like these ideas of how to decorate your bedroom for Christmas. Would you dare to decorate your bedroom with wreaths and winter greenery? You can share your opinion in a comment below! Thank you for reading! Enjoy in the rest of your day and stay up to date with the content of Karma Stream!