Hey there my dear people! How are you? Are you enjoying the beautiful days? We are always here to give you some amazing ideas to decorate your space. For today, I have "10 Cheap DIY Wooden Crate Ideas for Your Rustic Home". Are you excited?
SEE ALSO: 10 Hanging Gardens That Will Make Your Yard More Cheerful
Rustic style emphasizes the art of repurposing, natural materials and free-form shapes. It also brings a sense of practicality, simplicity and history. Beech, hickory and oak are often used, but if you don't want to spend a fortune, you should definitely take a look at the gallery below and get inspired to reuse the old wooden crates. With their natural beauty, they will not only enhance your home, but add warm touches and make it more inviting for you and your guests. 

From wooden shelves to table desks, nightstands and shoe organizers, below you can find everything you need. So, advise you to take a look at the gallery carefully and pick your next project. You may find one that will catch your eye, who knows. Enjoy and have fun!
Fascinating Wooden Shelf Design You Can Make in No Time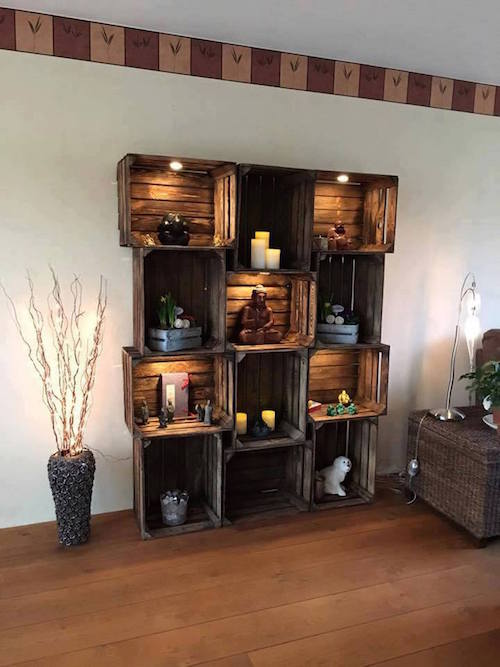 Interesting Coffee Table to Make for Your Living Room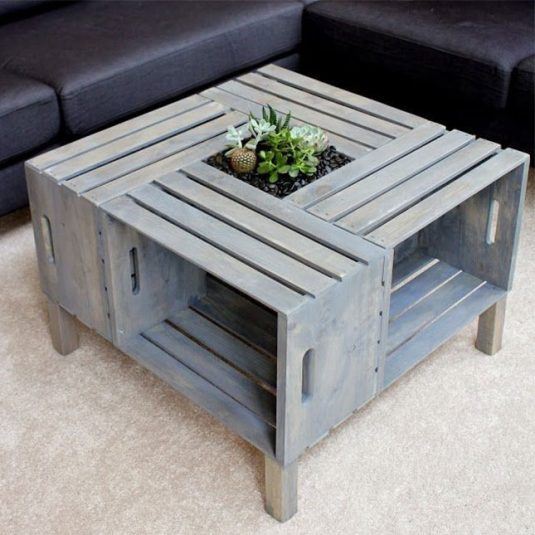 Awesome Home Office Desk You Can Create in No Time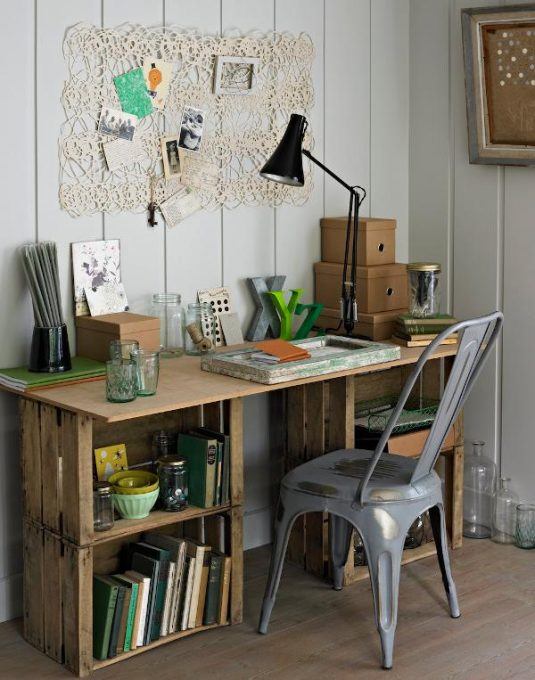 Fantastic Way to Make Floating Shelves Out of Wooden Crates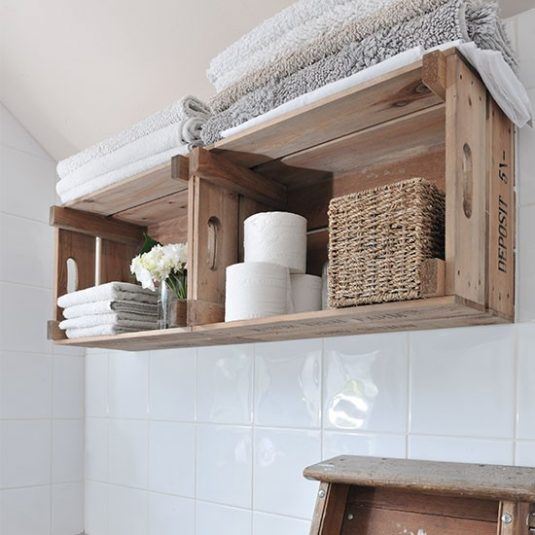 Fantastic Way to Organize Your Beauty Products, Towels and Everything Else in Your Bathroom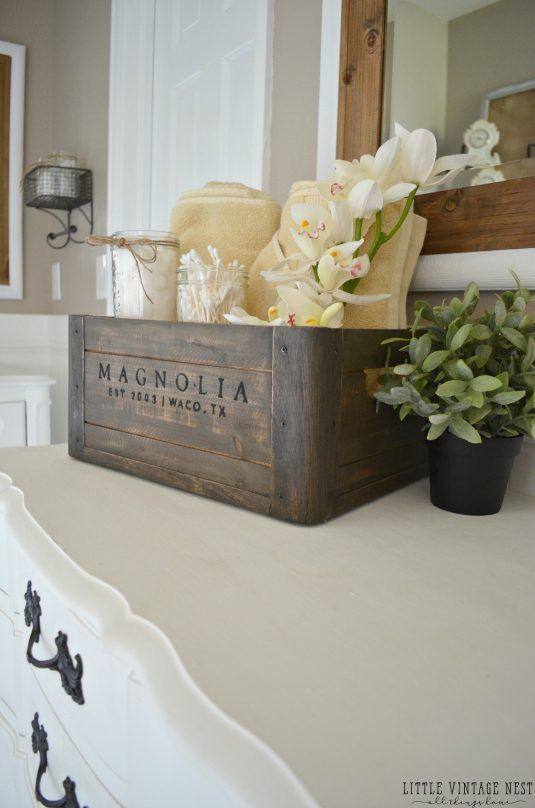 Clever Idea to Organize the Kitchen Utensils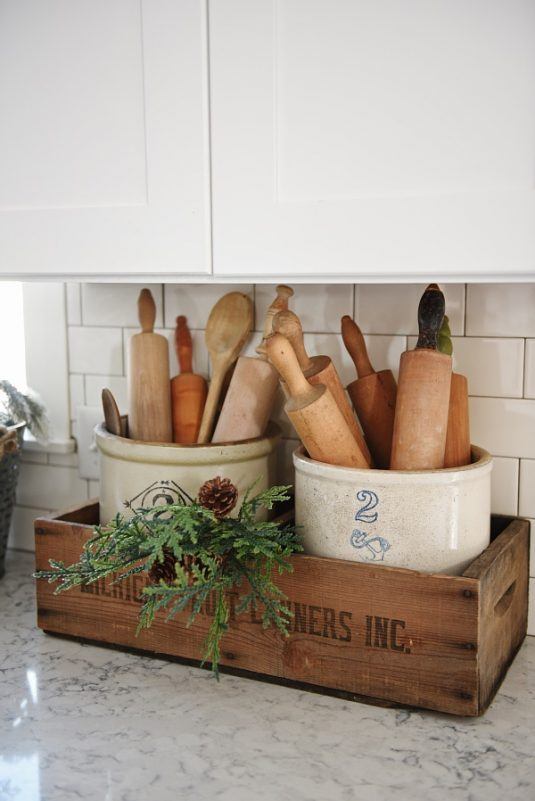 Lovely Side Table Design Made with Wooden Crates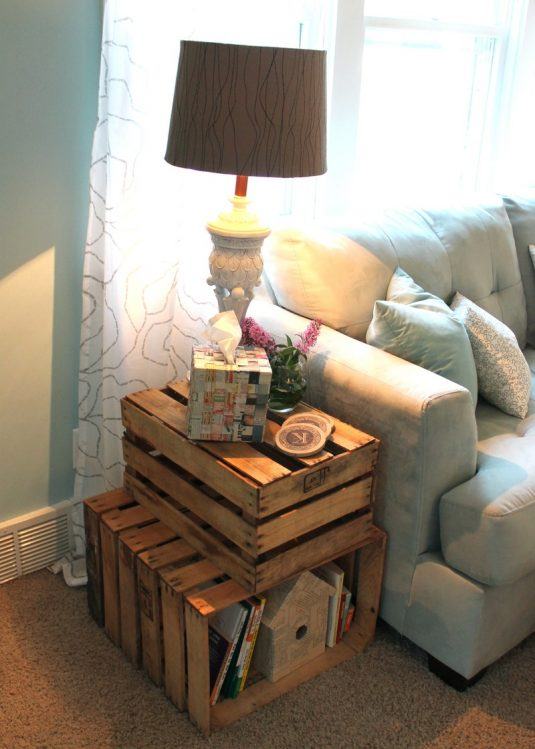 Fun Bookshelf Design to Store Your Books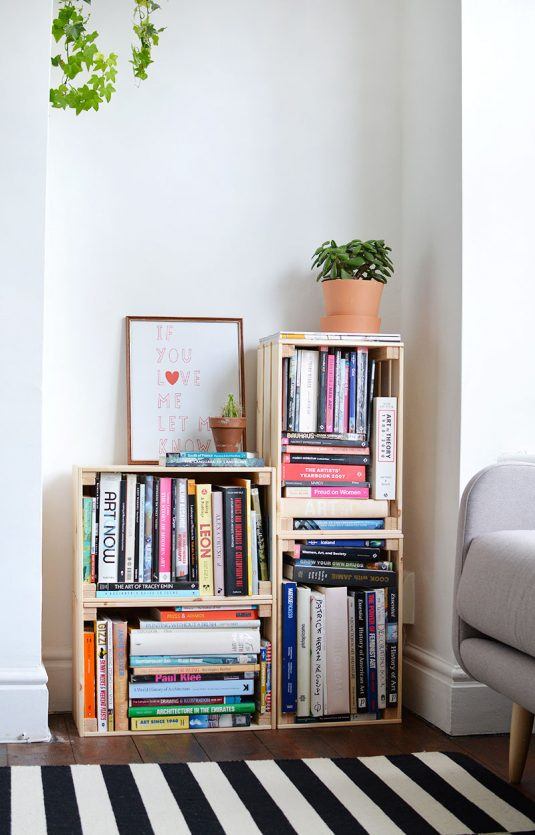 Interesting DIY Wooden Crate Nightstand to Add Rustic Touches to Your Home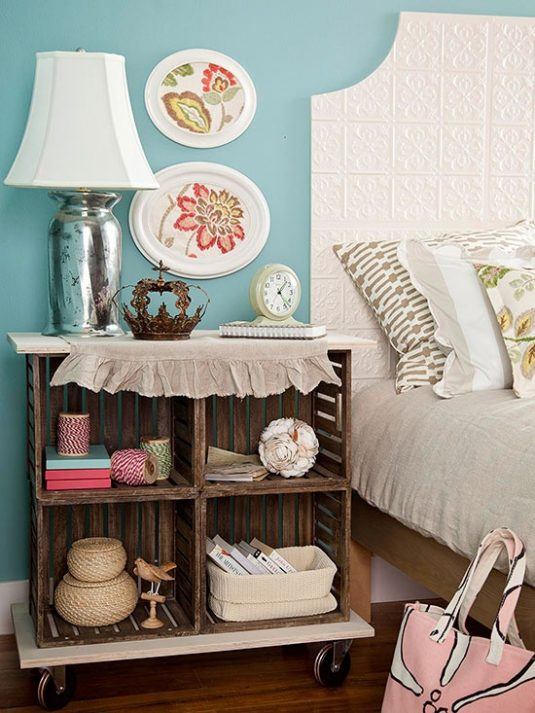 Amazing Way to Organize Your Entryway and Make it More Inviting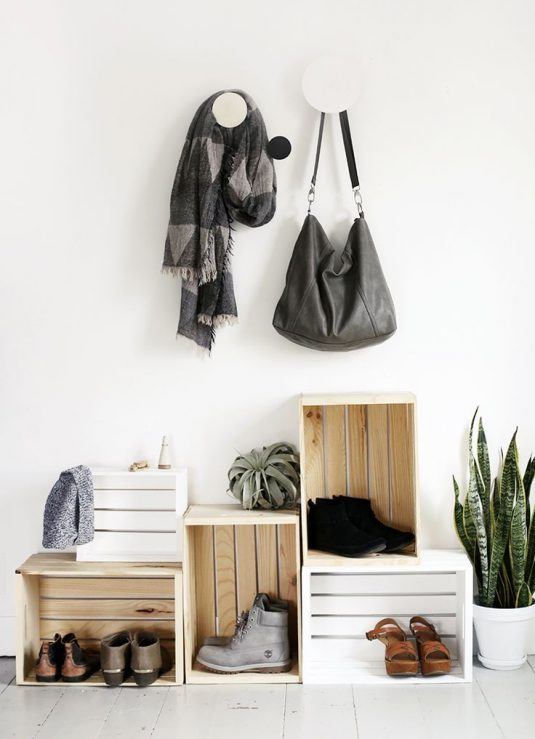 So, what do you think about these diy wooden crate ideas my dear people? Do you like these projects? Which idea is your favorite and would you like to make for your home? I can't decide yet, because all of them are very charming and easy to make. If you have some other ideas on your mind of how crates can be reused, or you have already made some projects, please share them too – I would love to see everything you have to show me! Thank you for reading! Enjoy in the rest of your day and don't forget to stay up to date with the content of Karma Stream!