Hey there my dear karma streamers! How are you today? We are always here to give you some amazing ideas and inspire you to decorate your homes and yards. I'm 100% sure that you already noticed that we are constantly updating many yard decor ideas, so that you can get inspired from and enhance your outdoor living space. Summer is all about spending the free time in the backyard or garden and that is why you all need to decorate it the best way. For today, I have a collection of "10 Hanging Gardens That Will Make Your Yard More Cheerful" and I think that you will like them. Are you excited?
SEE ALSO: 30+ DIY Trellis Ideas for Your Beautiful Garden
This type of gardens can be perfect addition to your space. Depending on the types of planters used, they can be quite versatile. I need to mention that if you don't want to spend your money on new vertical hanging garden, you can try to make one at home. The garden designs that you will see here are very easy and quick to make and you won't need any special materials. So, let's check them out and get inspired to make our space more cheerful. Enjoy and have fun!
Lovable Hanging Gardens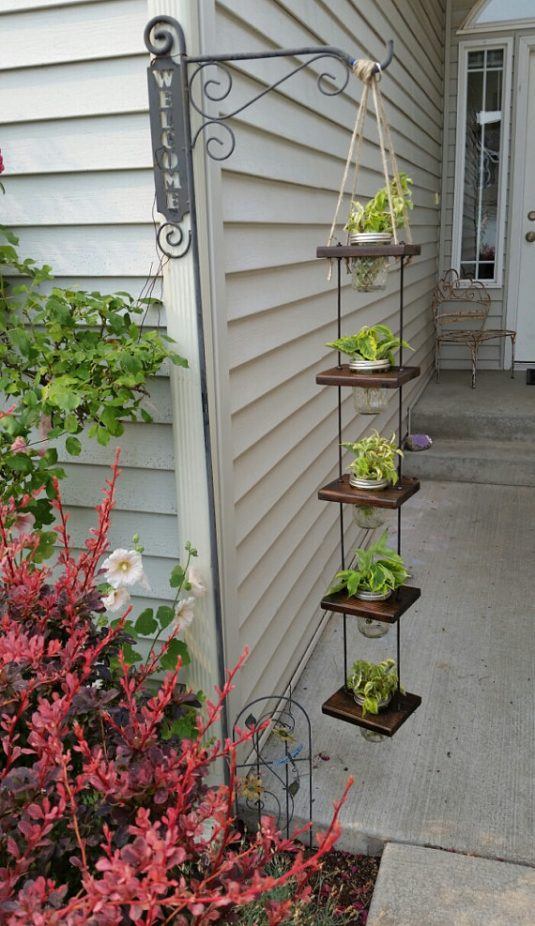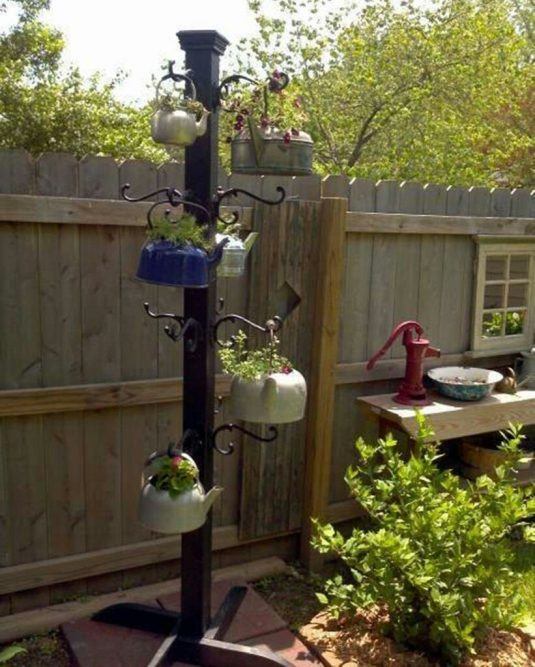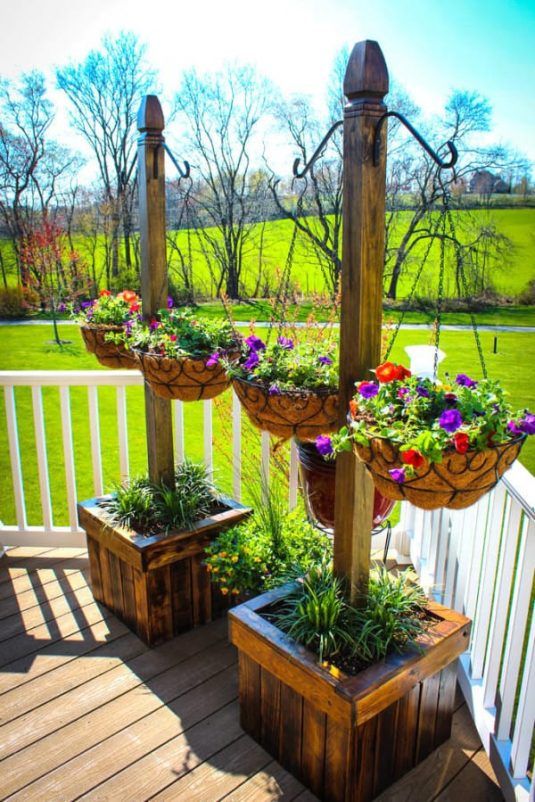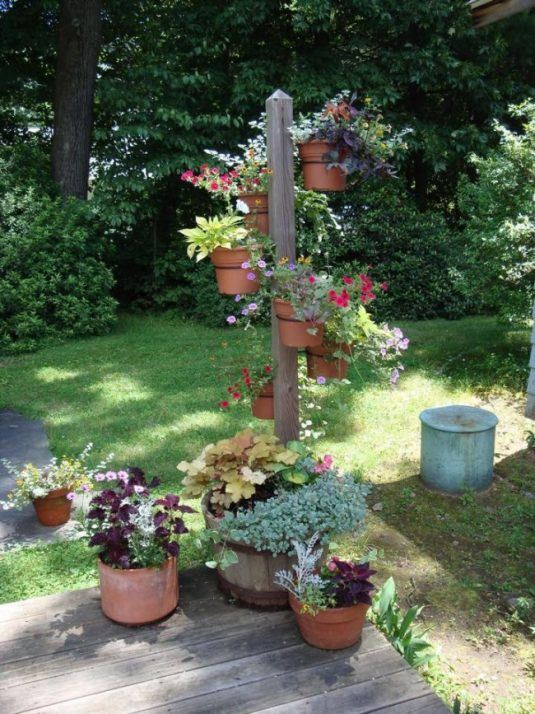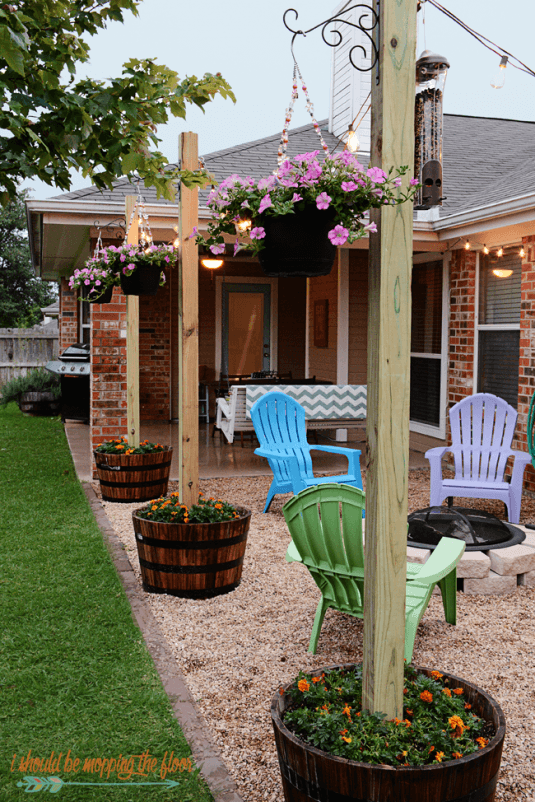 Mason jars, terra cotta pots, tin cans, tea pots, plastic bottles, etc., can be used for planters. And since this type of gardens are quite space-saving you can fit them both in big and small patios and yards.
You can hang them any where you want. As you can already notice, they can vary in shape and size and some of them include only a single or a couple of planters. And there can be such vertical gardens that can include more than six planters.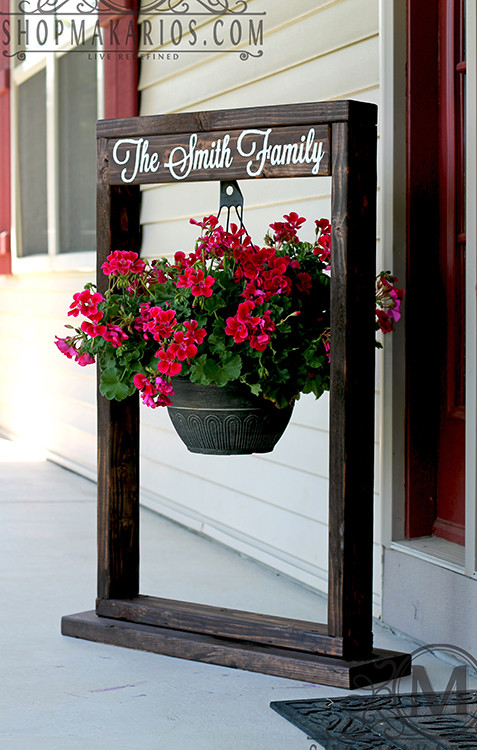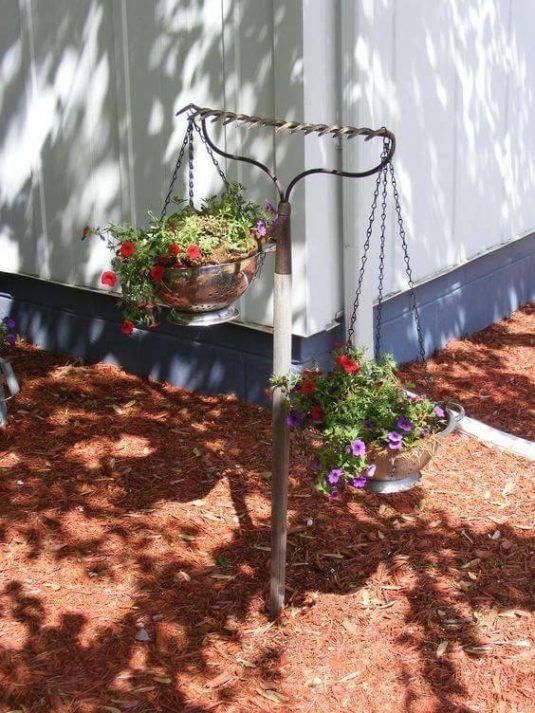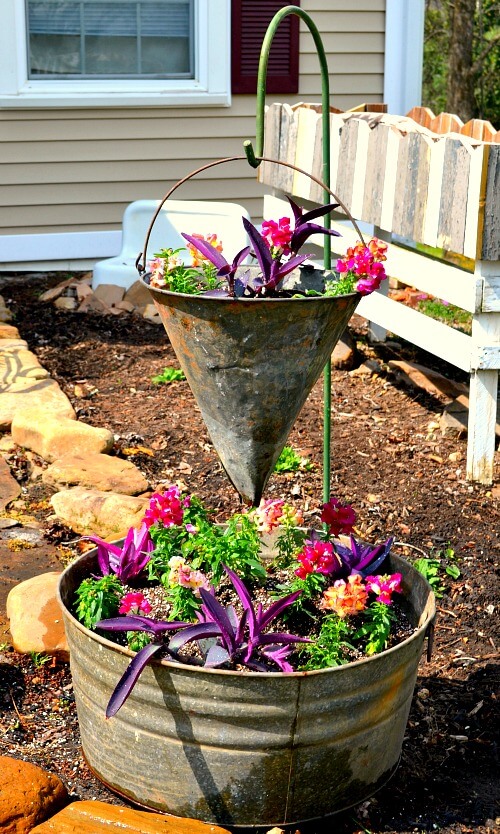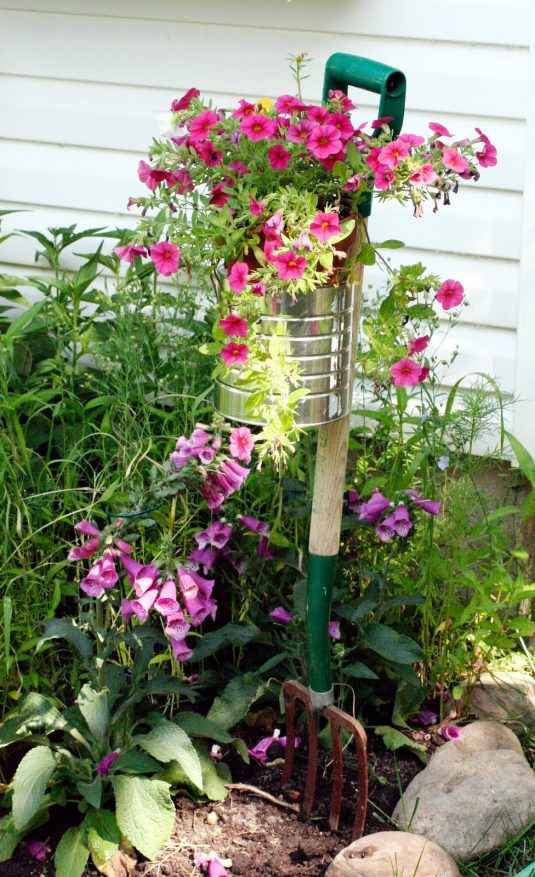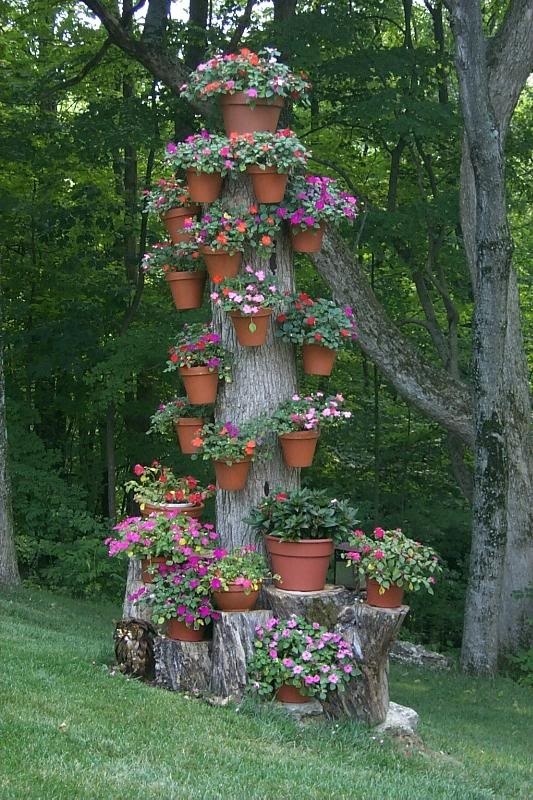 So, what do you think about these hanging gardens my dear people? Do you find them interesting and fun? Which one is your favorite and fun and would you like to make for your backyard? I felt in love with the stump idea, but I also like the ideas made of beams. The wooden designs will make your space warmer and far more inviting, while the gardens made with steel are more elegant and sophisticated.
I truly hope that you have found these hanging gardens interesting and you will incorporate them in your outdoor living space. If you have some other ideas or suggestions, please share them too. I would love to see everything you have to show me. Thank you for reading! Enjoy in the rest of your day and don't forget to stay up to date with the content of Karma Stream!