No matter how large your bathroom is, a good organization is always needed. If you want to feel relaxed during your bubble bath or while you are getting ready for work, then you are on the right destination. I have rounded up 10 Clever Bathroom Organization Hacks That Will Amaze You. Are you excited?
SEE ALSO: Trending Towel Storage Designs That Will Fascinate You
Keep the countertop clean, the towels, cosmetics and products organized. The ideas here are amazing and I know that you will like them. The most important part is that by organizing your bathroom, you will ease your life and you will have everything on hand. So, let's take a look at them and draw some inspiration. Enjoy and have fun!
A wooden ladder can be used to organize everything in your bathroom. It will make your bathroom look more interesting and warm too.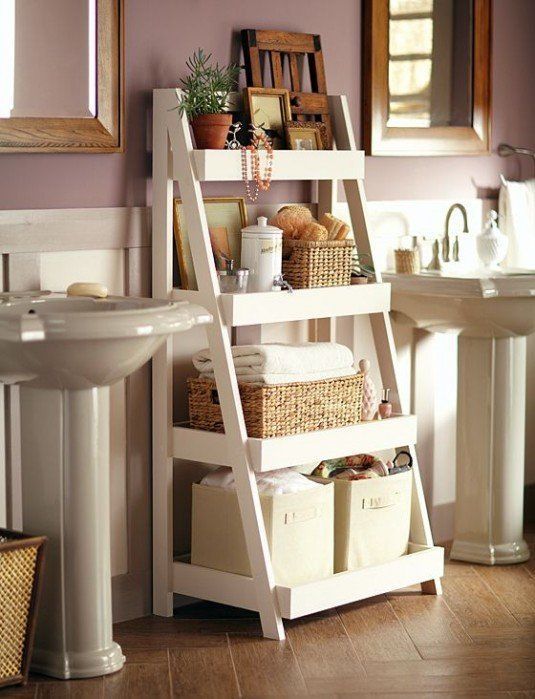 If you want to have the shower gels and shampoos on hand, then you should definitely see the idea below. I find it very clever and functional. What about you?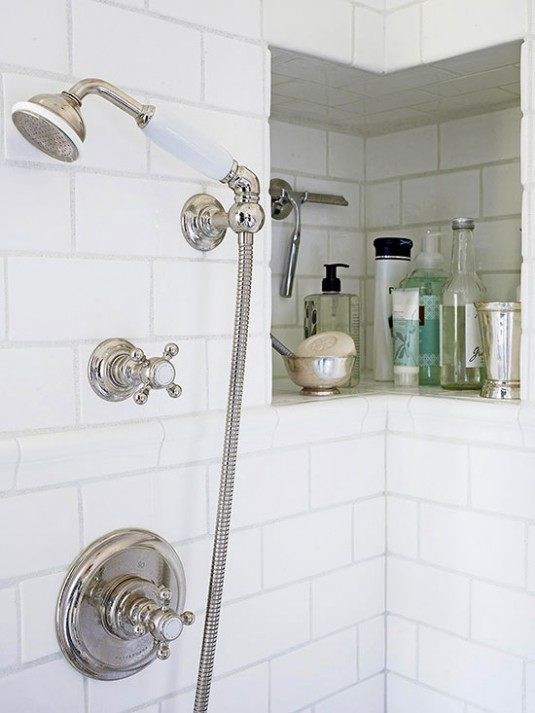 Under the sink pull-off cabinet is perfect for organizing everything.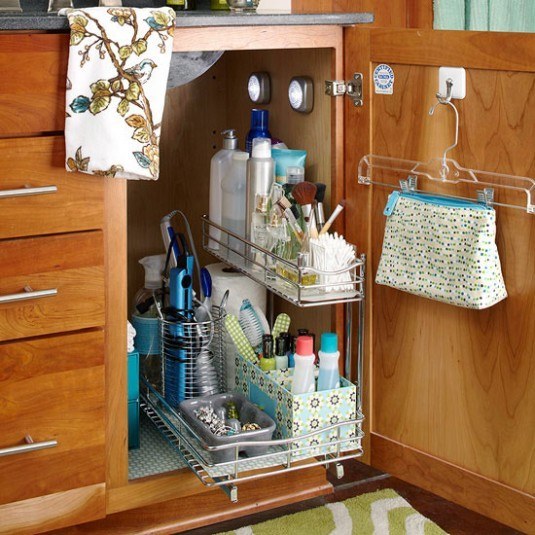 Over the door rack is perfect for storing your towels.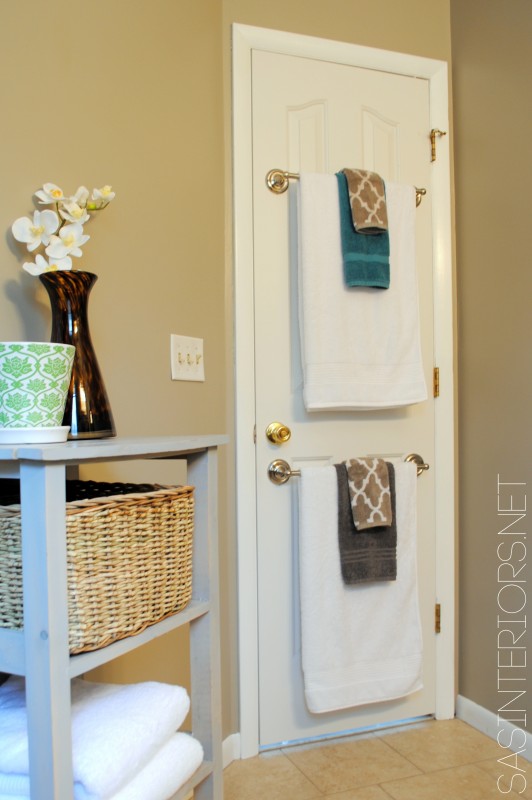 One of the most interesting bathroom hacks in this gallery is the one below. Most of the people have never thought of transforming the space over the door in a shelf.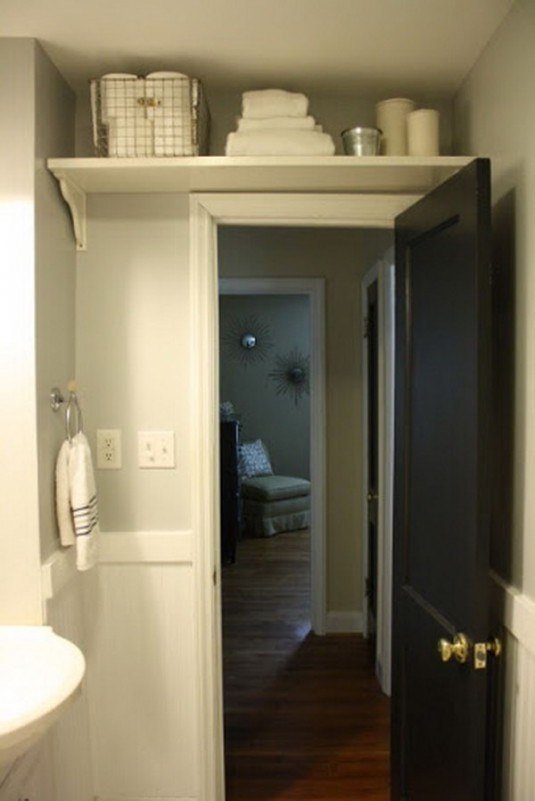 What do you think about the idea below. This is a very clever way to organize your magazines and newspapers.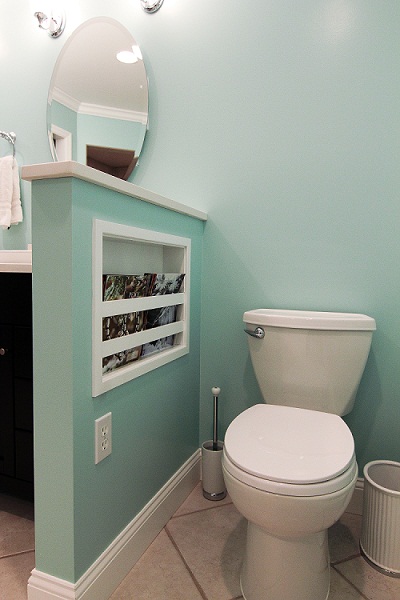 You can go for a build-in shelf and organize all your towels, cosmetics and other products.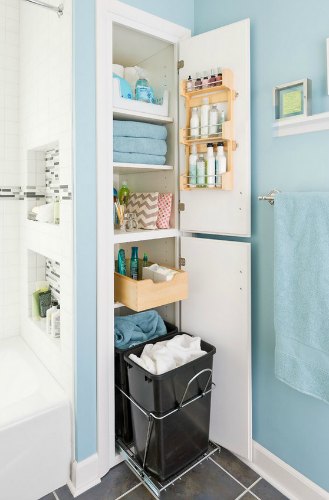 Over the cabinet hair appliance organizer. The idea is space-saving and very clever, because you will have them on hand and you don't need to wait to cool down.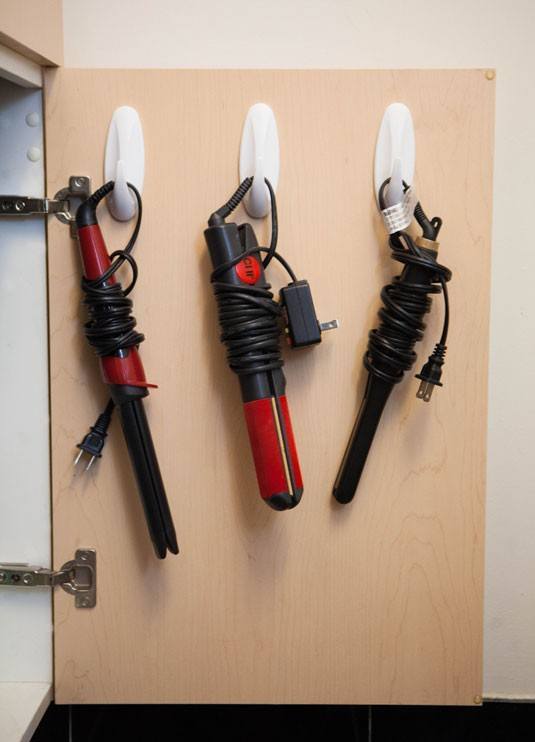 Floating shelves over the toilet are perfect for small bathrooms.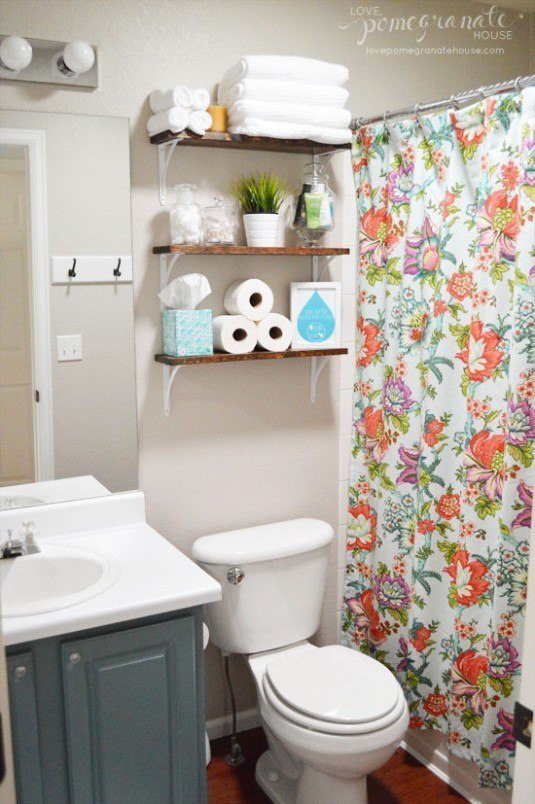 Marvelous reuse of mason jars. You can make this project at home easily and quickly. You will only need mason jars and a wooden board.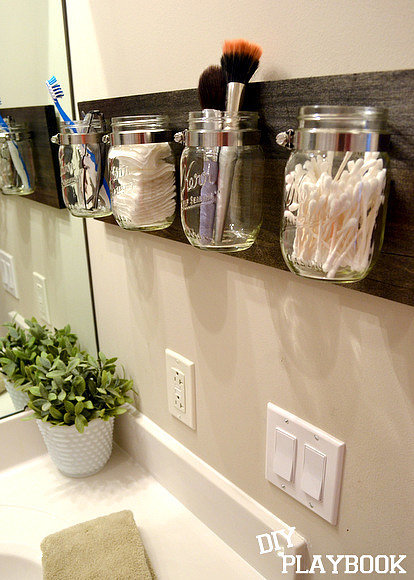 So, what do you think about these bathroom organization hacks my dear people? Do you like them and would you dare to organize your bathroom in that way? Which idea is your favorite? I would love to know your opinion, so feel free to share your comments below. If you have some other ideas on mind, you can share them too. Thank you for reading! Enjoy in the rest of your day and don't forget to stay up to date with the content of Karma Stream!