The storage ideas are actually the best things that could be found on the internet because they help us make our living space more organized and functional. In this article I'm going to share with you some Trending Towel Storage Designs That Will Fascinate You. We have so many towels in the house, and most of the times we are left wondering what to do with them and where to store them tidily. Well, I guess that the ideas below will get you inspired to get down to work and organize your bathroom. I'm sure that they will be of a good use, cause no matter how big or small your home is, every single one of you will benefit from extra storage space. Scroll down through the photos below and let them boost your creativity!
SEE ALSO: Remarkable Towel Storage Ideas For An Organized Bathroom
It would be perfect if you could get some built-in shelves in the walls. You will save up on space a lot, and you will have an outstanding spot for storing your towels. You can close the area with cabinet doors, or leave it open. Everything's up to your way of life!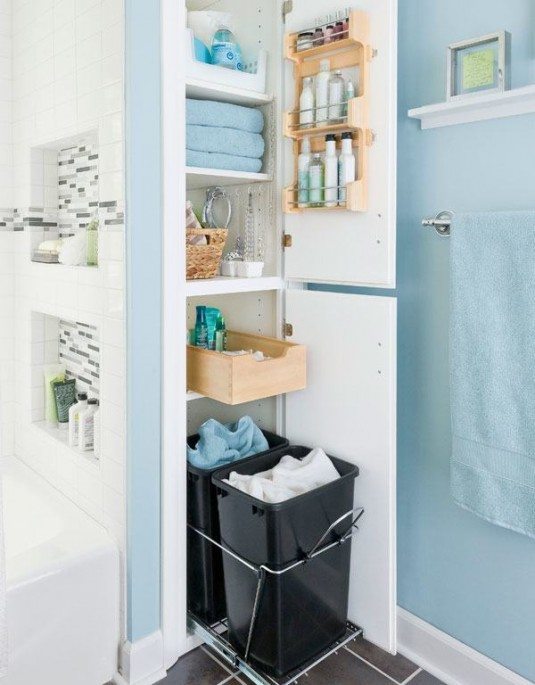 I especially love this three tiered stand because it perfectly holds the towels that are about to be used very soon, and they are within a reach of a hand. Whenever you need a new towel, you will be able to grab it quickly and you wouldn't have to bother to open cabinets and look for it. What do you think about the design? It can hold other items as well!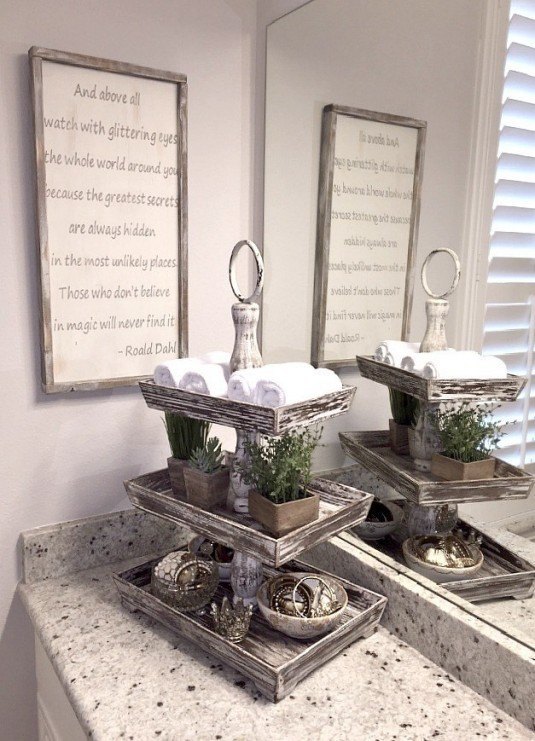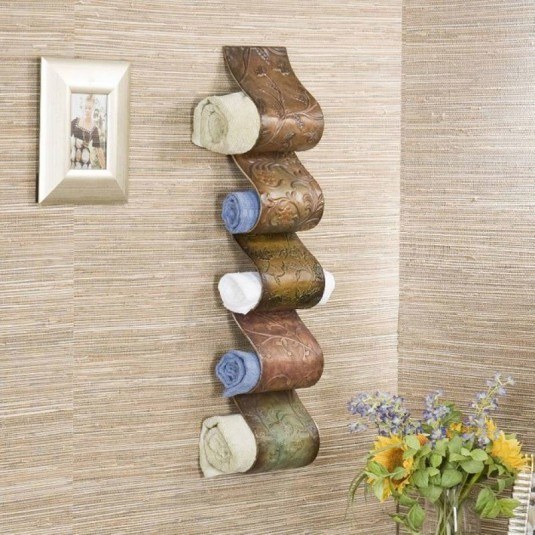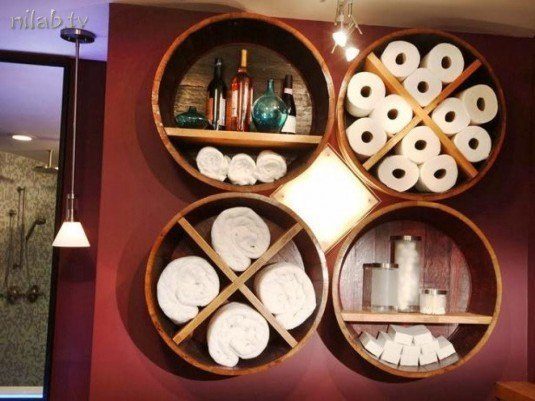 We should always think smart when we are decorating small areas and make use of every inch available. This idea makes use of the space just above the toilet seat. It's a pretty cool one, isn't it?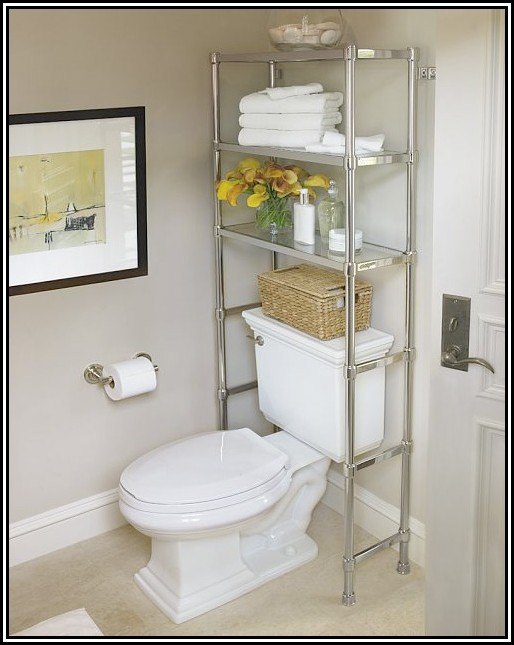 Is there someone who doesn't love baskets? Baskets are perfect for storing towels and other things around the house, and they are pretty stylish too. They can fit in almost any interior style, so if you were struggling about whether they will match  your bathroom, don't question yourselves anymore, but go and get them!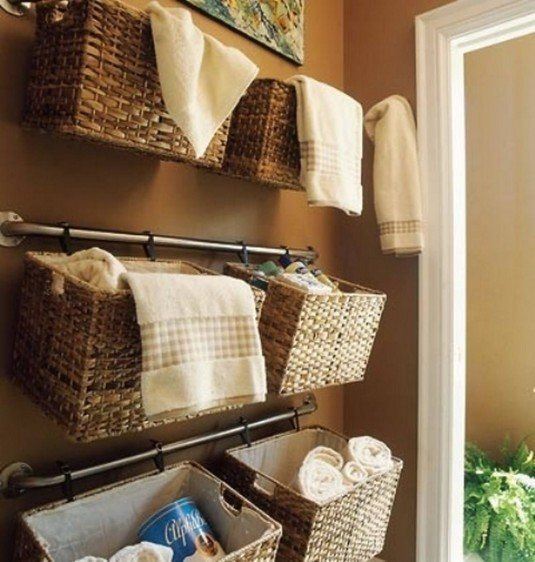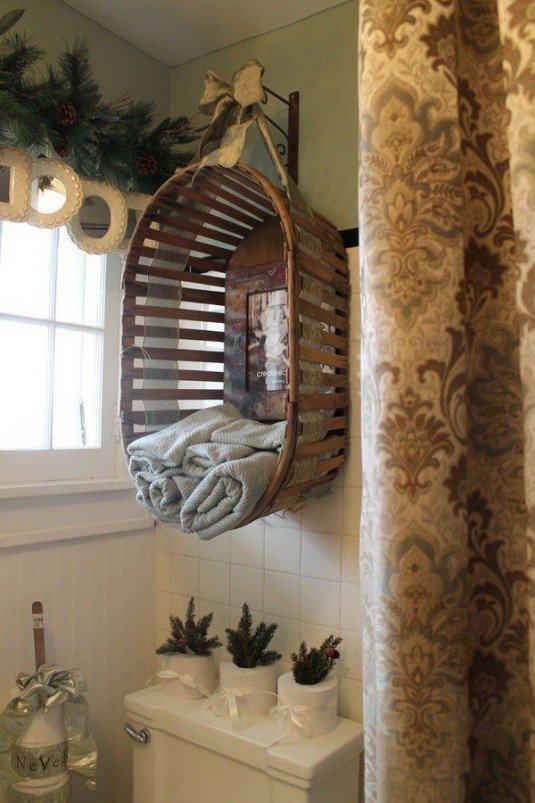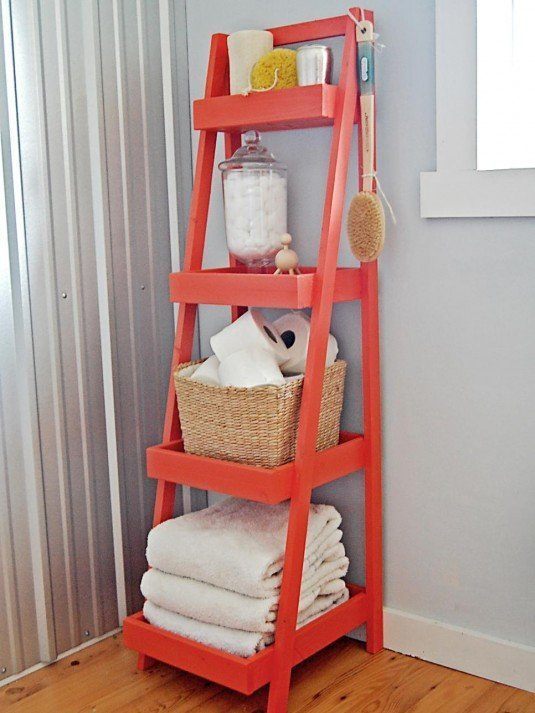 Repurposing of old objects has become a huge trend, so it turns out that the magazine rack can be turned into a towel storage. What do you think about the idea? I love it because you can move it around the room and place it wherever you like!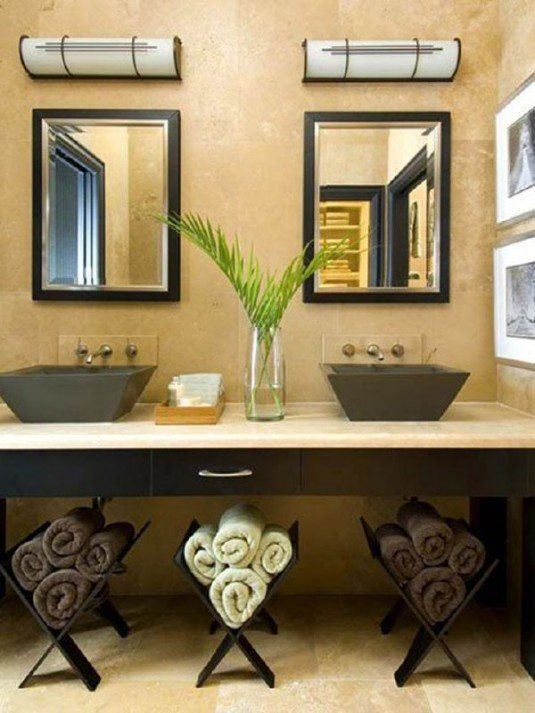 Think of all kinds of racks. They can store you towels in an outstanding fashion and will make a statement in your bathroom. What do you think after browsing the photos? Have you already found a storage idea that you will incorporate in your bathroom? I would love to know, so keep me posted in the comments below! Thanks for staying with us, and go ahead and save some space with the lovely ideas!