Hey there! How are you? I have already shown you many interesting diy ideas to inspire you and awaken your creativity to create something useful and cheap on your own at home. For today, I have made you a collection of 8 awesome ways to repurpose old lanterns. Are you excited?
SEE ALSO: Repurposed Sewing Machine Tables That You Are Going To Love
When the nights get warm, the patios and porches become the place to be. We can create a beautiful and very relaxing ambiance with some lanterns that we already have at home. There are many DIY lantern ideas on the Net that will boost your creativity to make some beautiful lanterns for your yard and interior as well.
If your lanterns are old and useless, don't throw them away, because I have found some interesting ways to repurpose them. Let's check them out and draw some inspiration. You may find your next project here, who knows. Enjoy and have fun!
Astonishing Jewelry Storage Solution
You can turn your old lantern into a beautiful jewelry box, where you can store the most valuable or the necklaces and bracelets that you wear every day.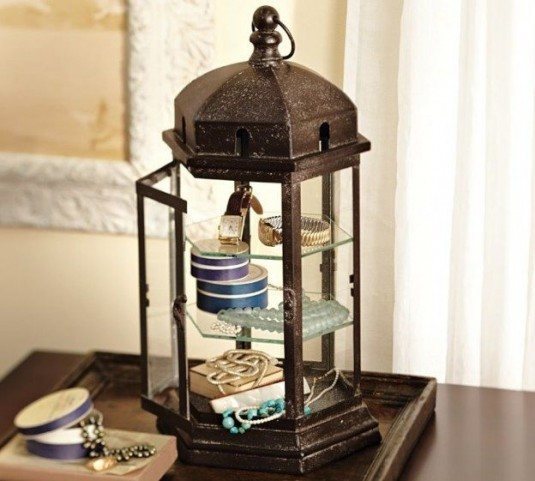 Interesting Wedding Card Box
If you are getting married soon, you should definitely think about this idea.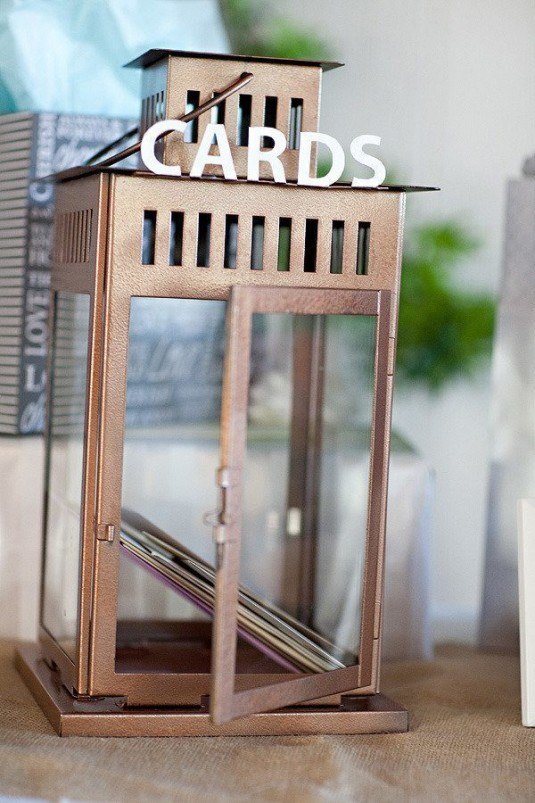 Glass Ball Christmas Ornament Storage Idea 
You can store the Christmas ornaments in a lantern. If you have thrown away the boxes, then this is a perfect storage solution for you.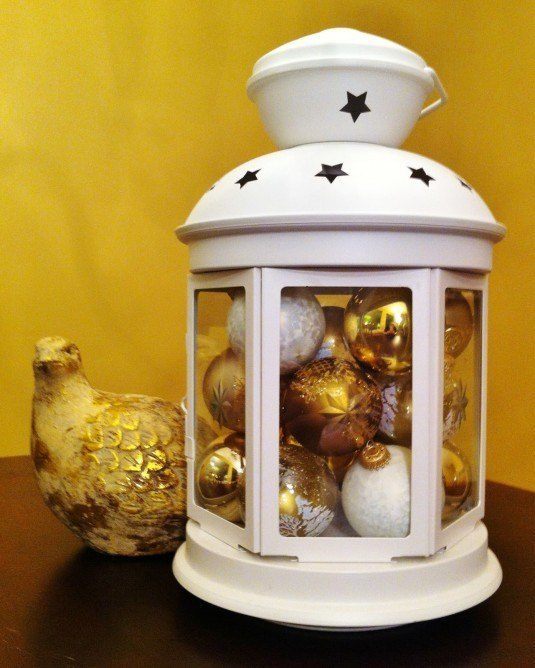 Creative Bird Feeder for Your Yard
We should all help the birds survive the winter season. Instead of throwing away the old lantern, you can fill it with some seeds and hang it on the tree in your yard.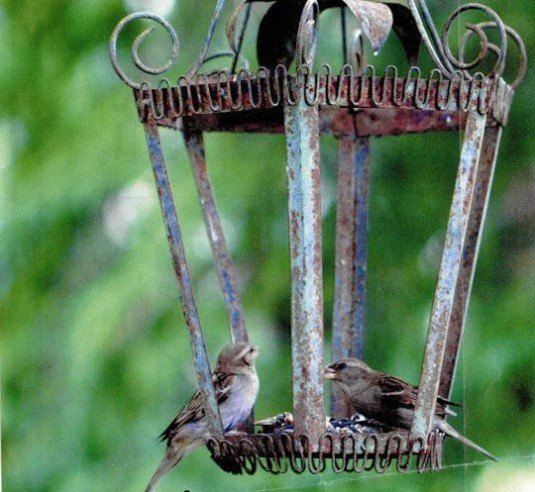 Make the Photos with Your Little One Memorable 
You can display your favorite family photos in your lantern. This is a very lovely idea and you should definitely try it out!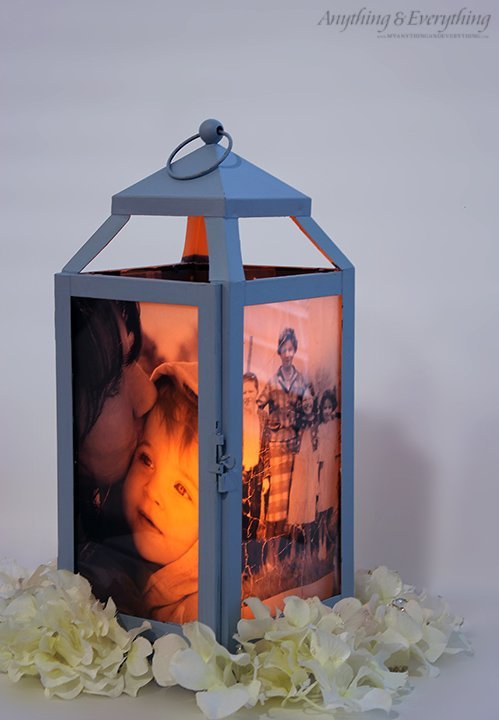 Turn Your Old Lantern Into a Lovable Fairy Garden
I love creating mini gardens, because they look fascinating and are very easy and quick for creating. Plus, a mini garden can bring the nature in your home and make your interior fresh and bright.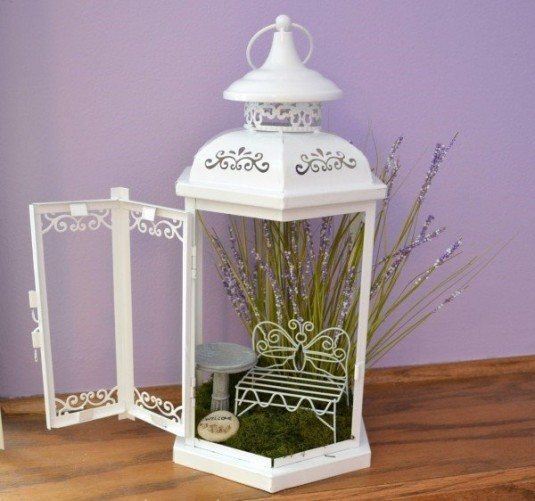 Use The Lanterns to Display Your Favorite Herbs in Your Home
I find the idea below very creative and lovable. What about you?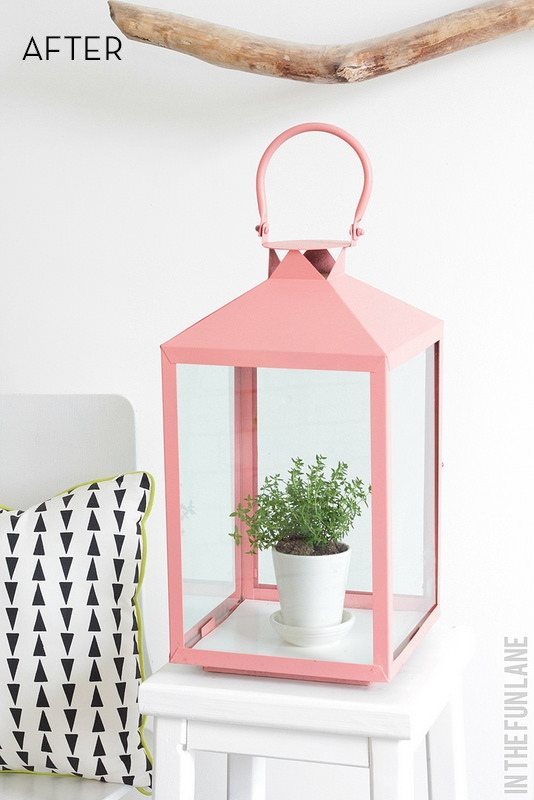 Create Flower Pots Out of Lanterns for Your Yard 
You can make your yard look astonishing with these flower pots. Pick some interesting flowers and herbs and plant the lanterns, and beautify your yard.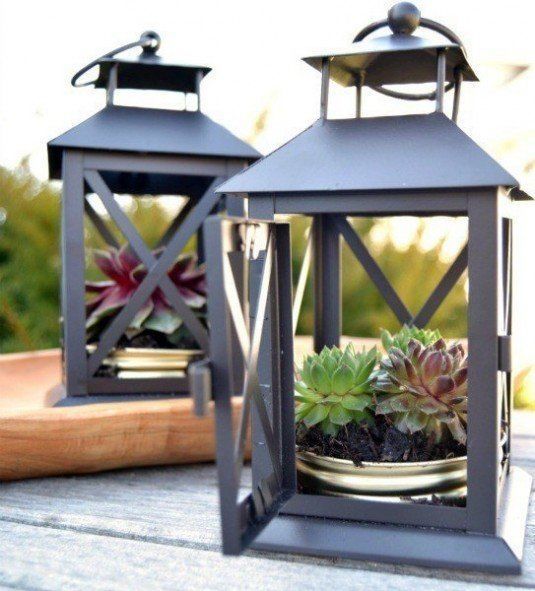 What do you think about these 8 ways to repurpose old lanterns? Do you like them and which one is your favorite? Would you dare to repurpose your old lanterns? I would love to know your opinion, so feel free to share your comments below. Thank you for reading! Enjoy in the rest of your day and don't forget to stay up to date with the content of Karma Stream!