Everybody seems to be loving the ways in which the new objects around our houses that are only taking space and collecting dust are given new lives. In this article I'm going to show you how to reuse your old sewing machines, and turn into a useful furniture piece that will cost you little money. Scroll down through the photos below and take a look at the Repurposed Sewing Machine Tables That You Are Going To Love. Why go to the store and give tons of money for getting a brand new table, when in fact you can get a magnificent one by using the gorgeous sewing machines base.
SEE ALSO: Lovely DIY Table Decorations That Will Impress You
The final result will be super modern and contemporary. And you don't have to do much work to make the machine look like new because it's the worn look that makes it outstanding. Check out the photos below and see what I'm talking about! Your sewing machine table will find its place in many different room in your home!
The kitchen can be a great place for putting your new sewing machine table. It can act as a working area or you here you can grab your quick breakfast early in the morning.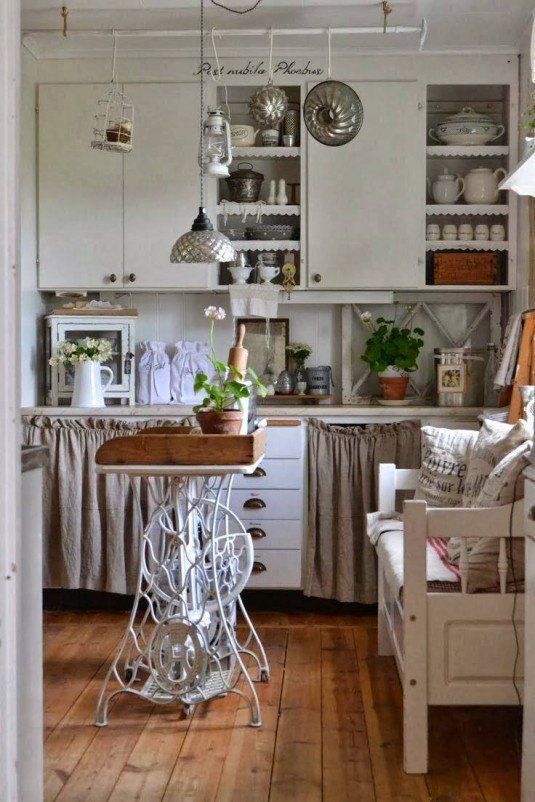 What do you think about turning your old sewing machine into a makeup vanity? You are going to love its stylish design and the way it fits into your existing interior!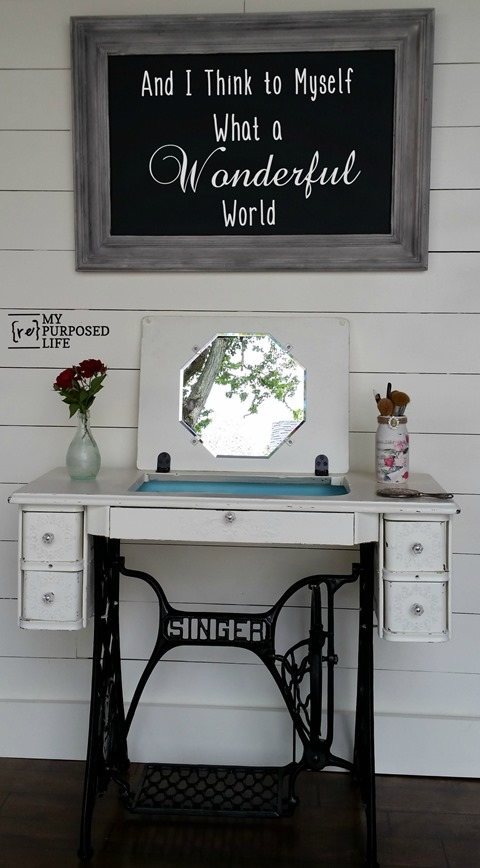 Have you ever thought about placing your sewing machine table in the bathroom? If the decor of your bathroom is rustic, it would be the perfect fit!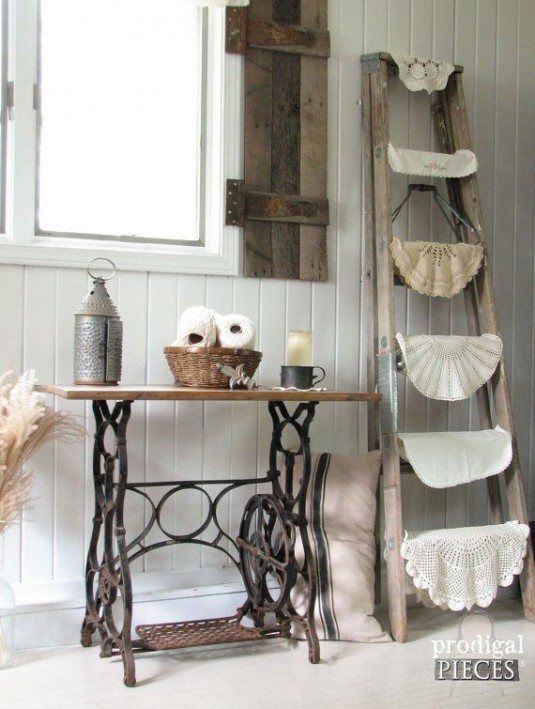 This table could serve you for displaying your decorative items in your hallway. What do you think about the idea?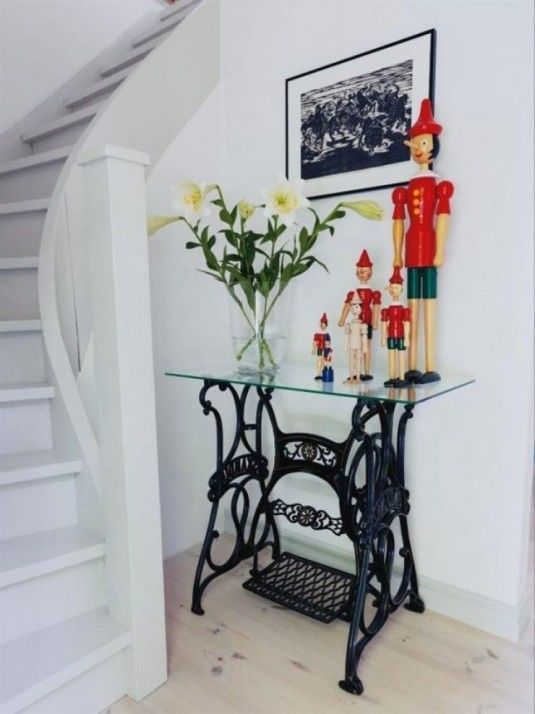 The photo below will inspire you to turn the sewing machine into a bathroom washing basin. It's such a cool idea that is not seen much into many interiors, so if you want to be distinctive and different from the rest of the crown, go ahead and copy the look!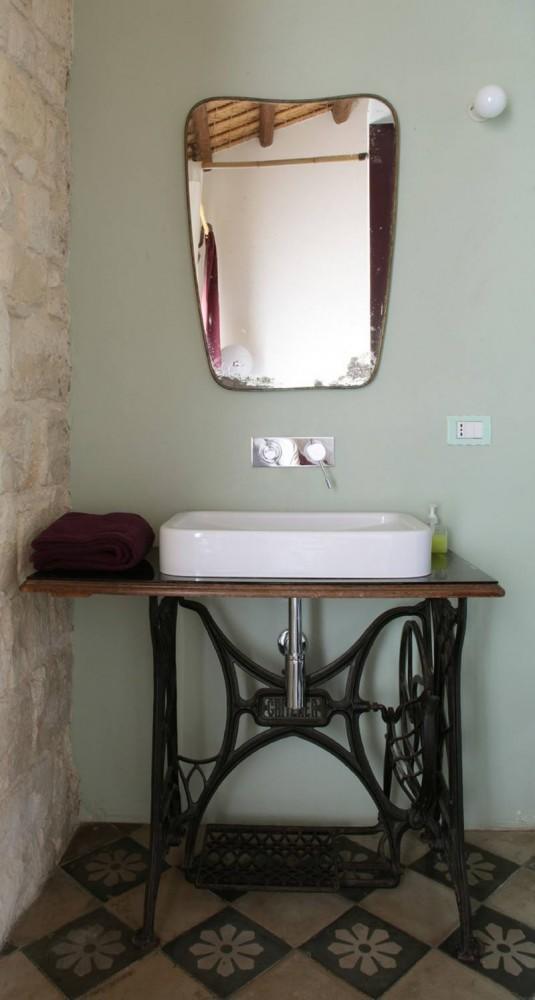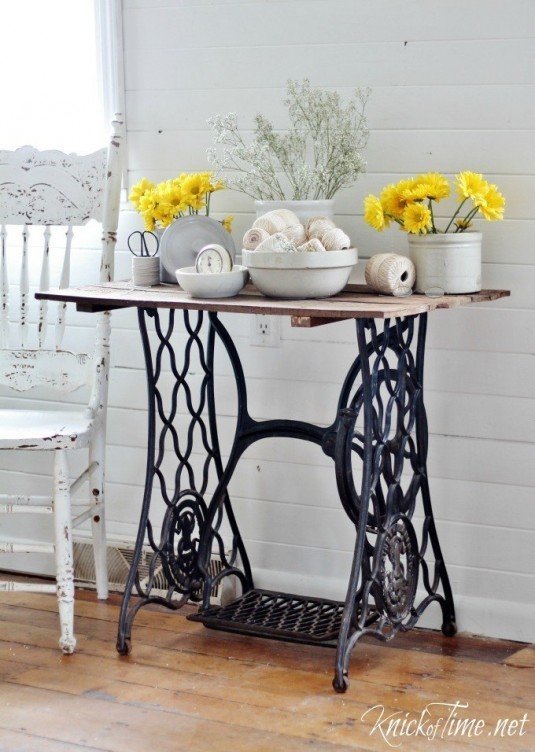 This type of table is perfect addition to the modern home office. If you are thinking about getting a new table for your work place, and you have a sewing machine in your basement, stop for a moment and think. Why spending your money on something that you could easily do when you can spend them on something else?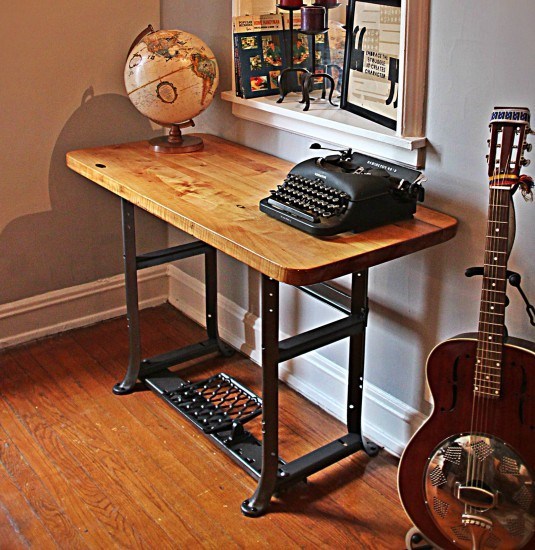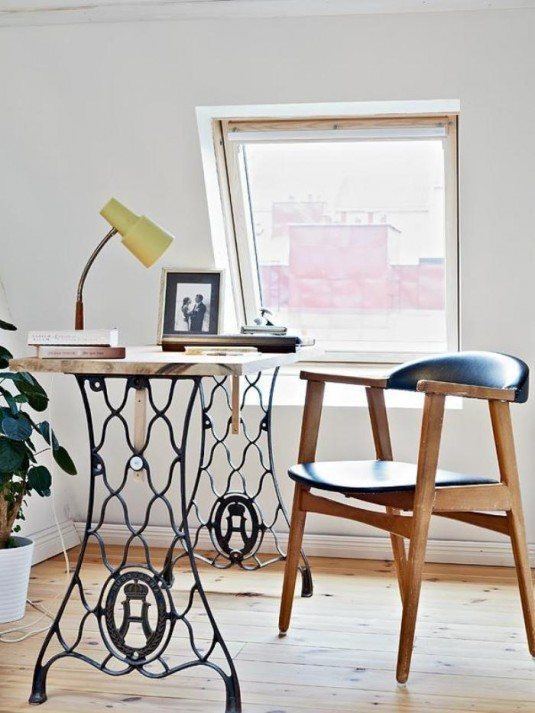 What do you think about the astonishing dining room tables in the photos below? Would this style of table fit into your home decor? Use the base of the machines, and get a large piece of wood for the top. You can easily accommodate 6 people on this table!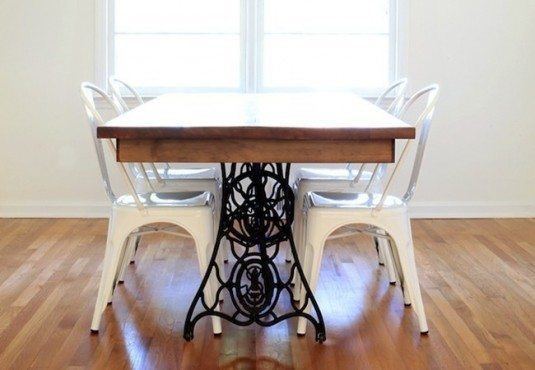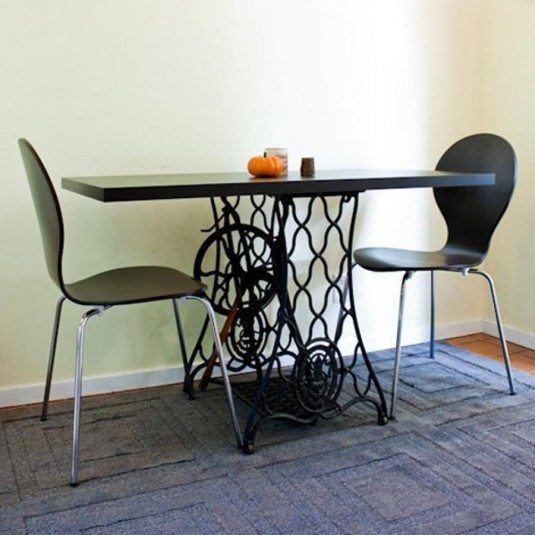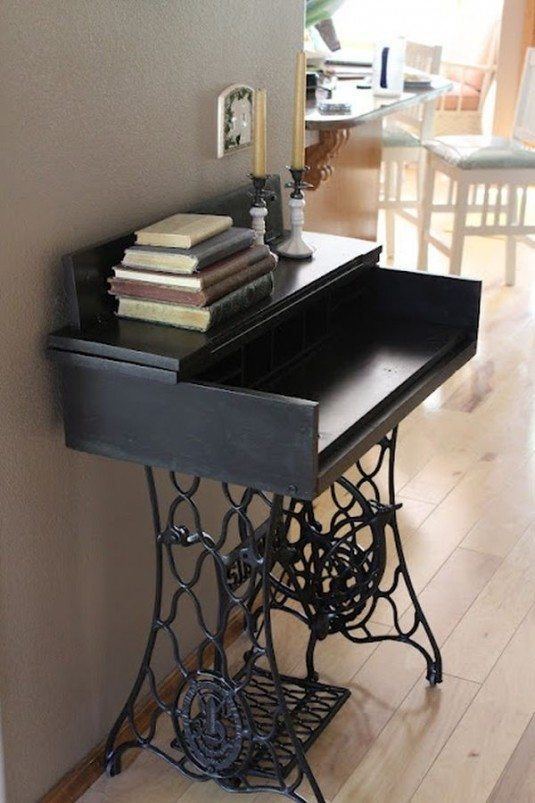 What do you think about the sewing machine tables that you already saw here? Have they managed to catch your eye? Would you like to have them in your interiors? Let me know in the comments below!