Hey there! How are you? Are you enjoying the beautiful snowy days or you are just waiting spring to come? For today, I have a very interesting post that is called "Awesome DIY Stump Ideas to Enhance Your Yard".
Although it may be very cold outside, you should start thinking about making your yard more interesting and inviting place for you and your family. There are million diy ideas on the Net that are very cheap and easy and quick to make, but Karma Stream always has the best.
SEE ALSO: DIY Wind Chimes Amazing Decoration For Your Yard
If you thought that tree stumps can be only used to warm your place, you are wrong. They can be a perfect decoration for your yard and today, I'm here to prove you that through 10 awesome ideas. Let's check them out and draw some inspiration. You may find them interesting and try them out in spring. Enjoy and have fun!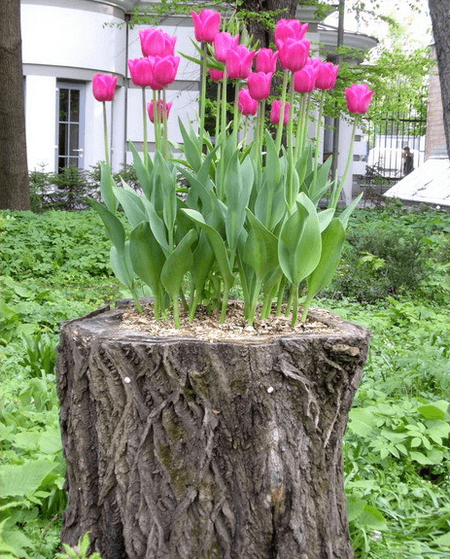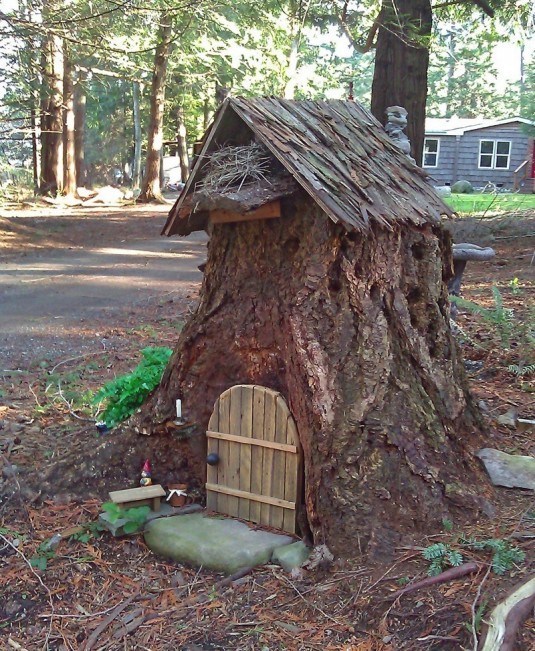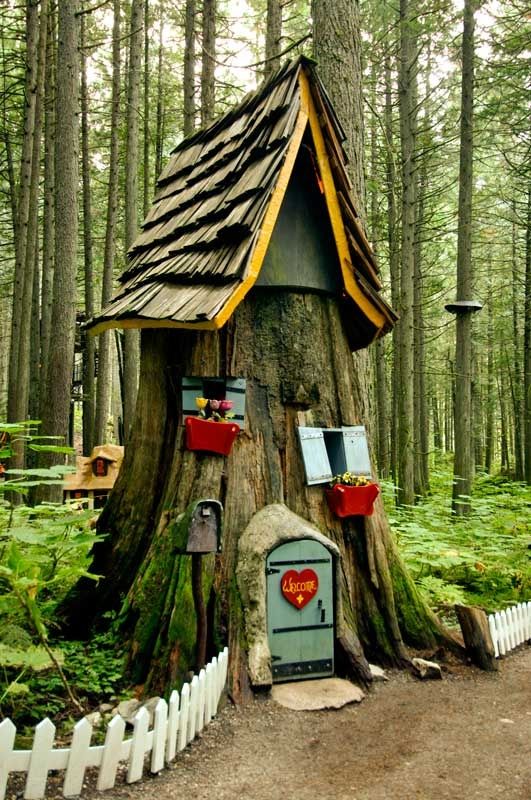 Tree stumps can be transformed into beautiful centerpieces with flowers and flower pot hangers. They can be even turned into other interesting and innovative decorations like small houses, furnishing and pathways.
The ideas that you are going to see here are fantastic and will catch everyone's attention. They will help you turn your yard into peaceful and relaxing place and will bring harmony too.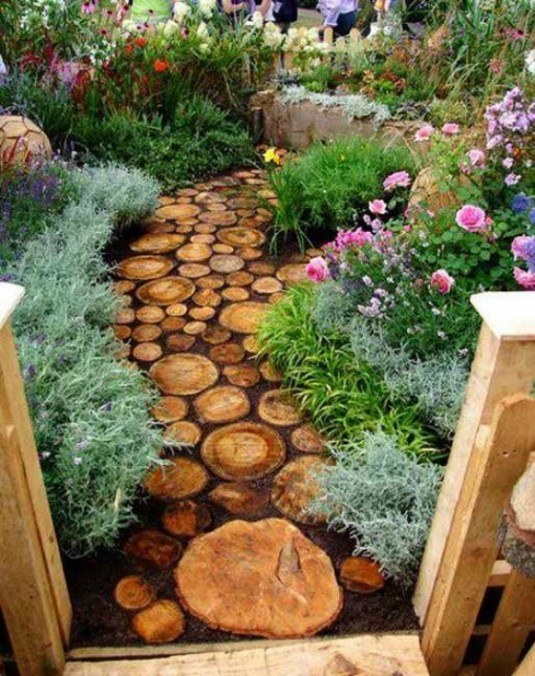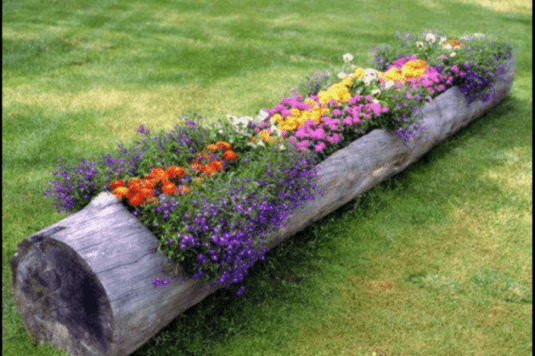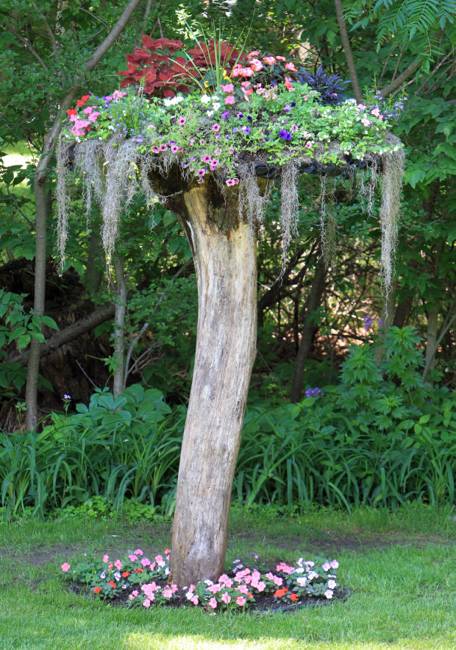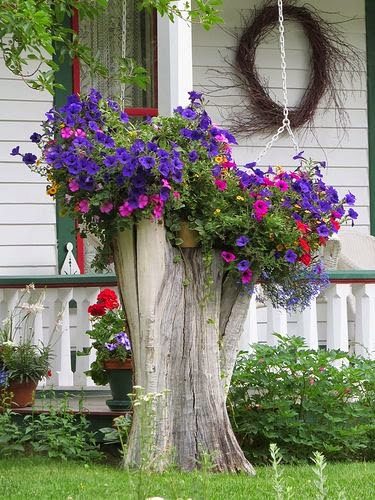 Some people add paint to the tree to make the yard more fun and interesting place, but in my opinion the beauty of every tree lies in its natural look. If you want to make it more colorful, fresh and lively, you don't need to paint the stumps, but use colorful flowers and plants.
To achieve these projects, you will need gardening tools or farm equipment. If you don't have them, you can borrow them from your neighbors or ask your parents or friends, they may have them.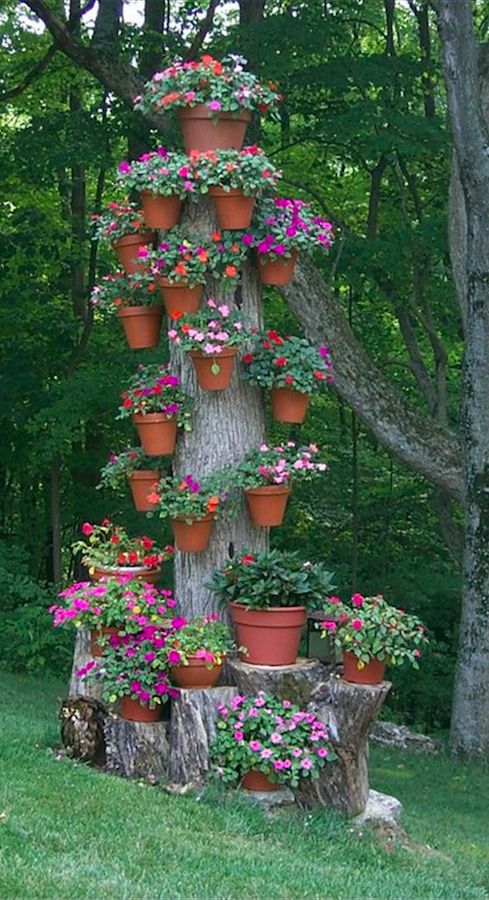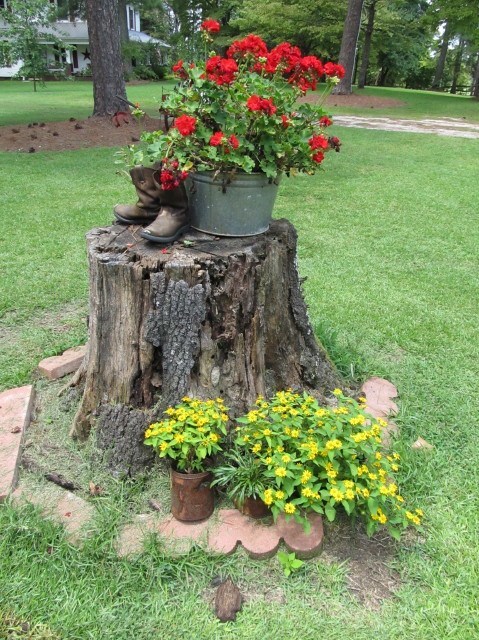 If you lack outdoor furnishing, but you don't want to waist your money, you should definitely try to make a table and chairs from stumps. They are very easy to create and will make your yard more enjoyable place. If like the vintage style more than any other style, you can leave the stump table and chairs natural or for more modern and interesting look, you can paint them in your favorite color.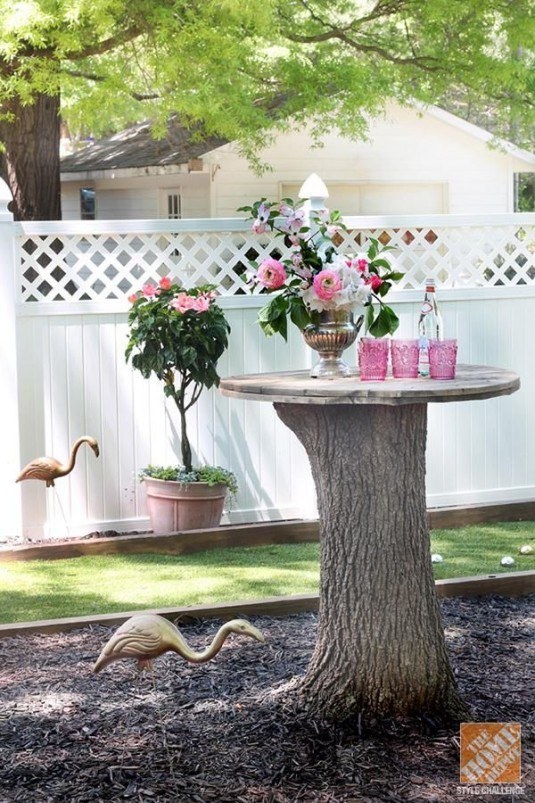 Do you like these diy stump ideas? Which one is your favorite? I would love to know what do you think, so feel free to share your opinion and any other suggestion or idea in a comment below! Thank you for reading! Enjoy in the rest of your day and don't forget to follow us.