Hey my lovely people! How are you? Are you enjoying the beautiful winter days or you are waiting spring to come? For today, I have made you a very interesting post that is called "Lovely DIY Table Decorations That Will Impress You". If you are getting married soon, you are on the right destination, because all of the ideas that you will see here are fascinating and will make your wedding memorable!
Plus, the ideas are perfect not only for the brides to be, to decorate the wedding tables, but for everyone who wants to add a romantic touch to the living room, bedroom or any other room in the house. Or in other words, these diy table decorations can be placed on the vanity tables and make the bedroom more interesting and feminine, or can be placed on the coffee table in the living room and make the room more inviting and warm.
SEE ALSO: Creative Cozy Living Room Decorating Ideas
To create these diy table decorations, you will need glasses, candles, flowers and water. I'm sure that you already have all these things in your home, so let's check these ideas and pick an idea to create in your free time. Enjoy and have fun!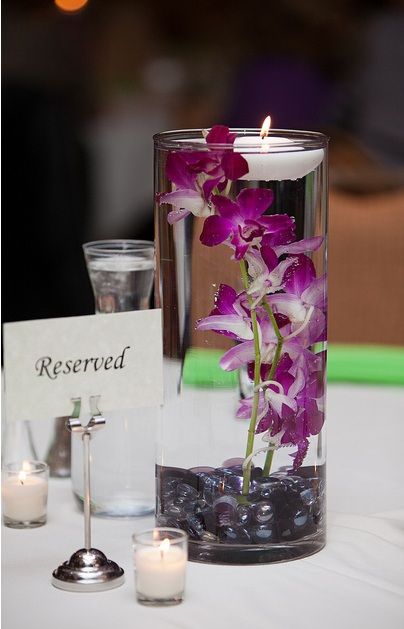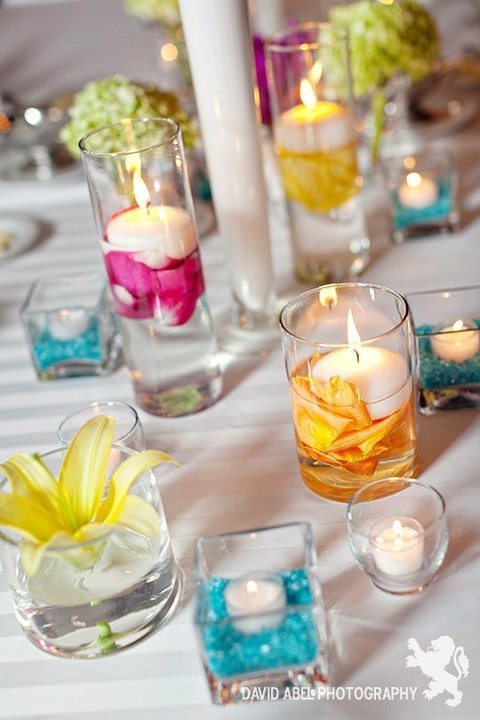 Floating candles are one of the most interesting and catchy decorations for wedding tables. But, people also use them to create a peaceful and very relaxing ambiance in the bathrooms, and they place them near the bathtubs. With their calming effect, they can help you make your bathroom feel more spa-like.
This kind of candles can be also placed on the nightstand in your bedroom or somewhere in the living room too. Who would not like to close the eyes and relax after the long working day…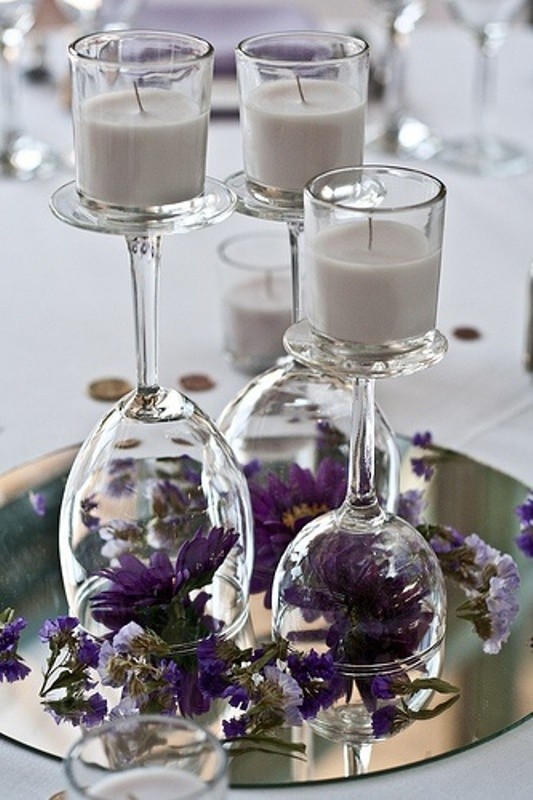 Flipped wine glasses can be a perfect wedding table decorations. You can make them look astonishing with white candles and some flowers. Orchids are often used, because they look very glam and elegant and they are long lasting. If you love orchids, you can pick one of these interesting diy table decorations and make it in your free time.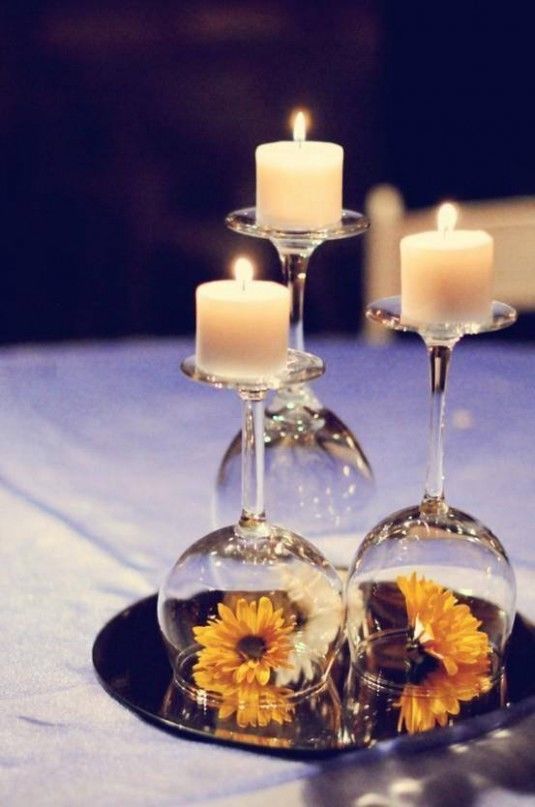 You can make one of these decorations a centerpiece wedding table decoration or an ordinary home decoration.
I need to mention that the yellow, pink, red or purple flowers or candles can be used to add freshness to your interior. They will make your bathroom, living room or bedroom more airy and bright, and more relaxed and enjoyable.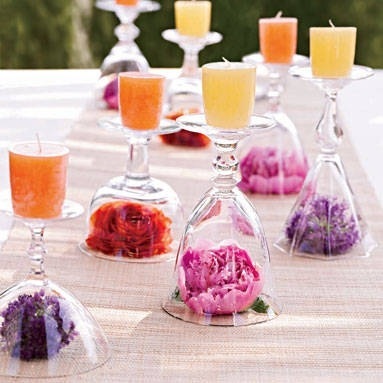 What do you think about these diy table decorations? Do you like them? Which one is your favorite?
I can't pick just one idea, because all of them are very charming and romantic, and can be perfect addition to all wedding tables and coffee tables. Thank you for reading! Enjoy in the rest of your day and don't forget to stay up to date with the content of Karma Stream!