Not everyone can afford living in a big apartment due to the big expenses, and we end up living in small spaces that are not so bad after all. The modern designers and architects have come up with so many creative solutions for living in a studio, so in this article I have collected the best ones that might grab your attention. The Sensational Studio Apartments That Make Smart Use Of Space in this article are going to fascinate you for sure. It doesn't matter whether you end up living in a small studio out of necessity or choice, the interiors here are definitely worth a second look.
SEE ALSO: 10 Life-Changing Tricks and Tips for Small Apartments
You could live comfortable in a small apartments as well as you live in a big one with these clever ideas. Scroll down through the photos below and don't miss the photos that might get your inspiration going!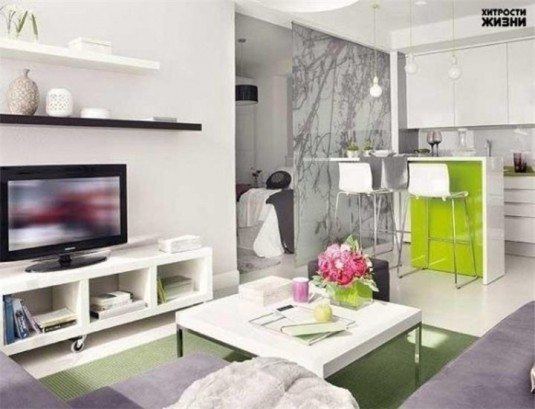 The studio apartments don't have visual barriers like walls that separate the areas, but if you wish you can separate them with the use of cupboards and curtains!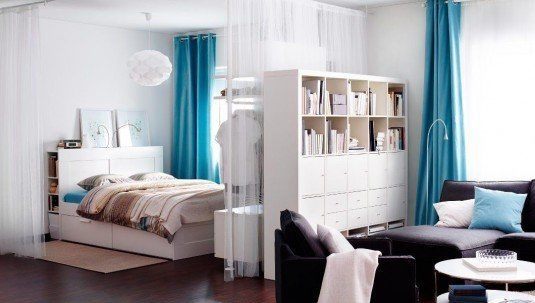 The hidden storage design is a must for every studio because here you will be able to store all of your things and your space will be clutter free. The decorative stairs in the photo below don't do any functional purpose except for storing things. Remember that when the space is organized and tidy it doesn't feel so tiny!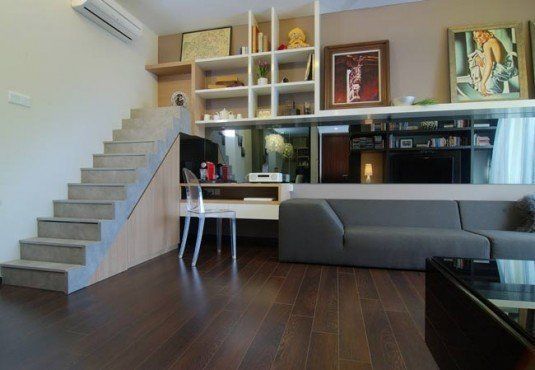 There aren't much rules that should be followed when designing a small space except painting the walls in bright colors which may make the apartment look larger than it actually is.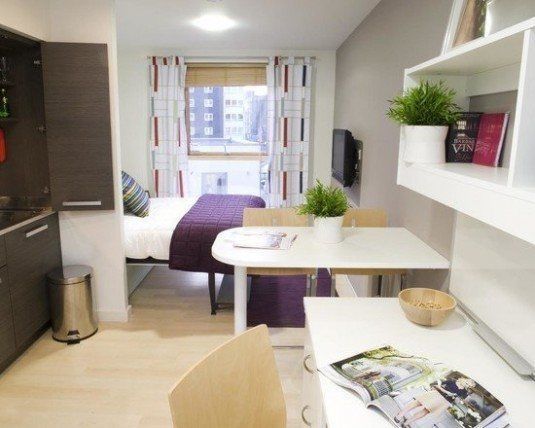 Giving a personal touch to the small studio can give you a more comfortable feel, so adding decorations according to your personal style is a must too. Just make sure you don't overdo it because the space will look overcrowded.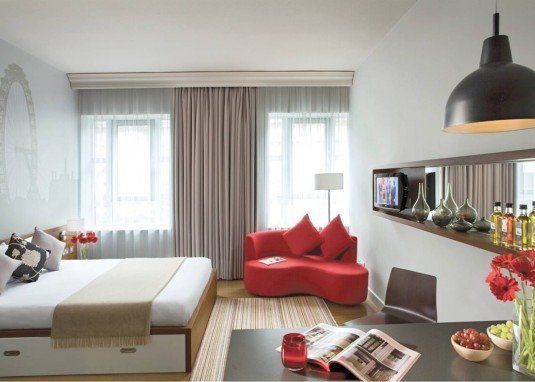 Elevating your bedroom bed to a higher level of the ground is a great idea. In this way you will be able to have a bed that could be used exclusively for sleeping, and the space beneath it can be used for placing other furniture pieces. Can you imagine if the bedroom bed was placed on the ground how tiny the apartment would feel?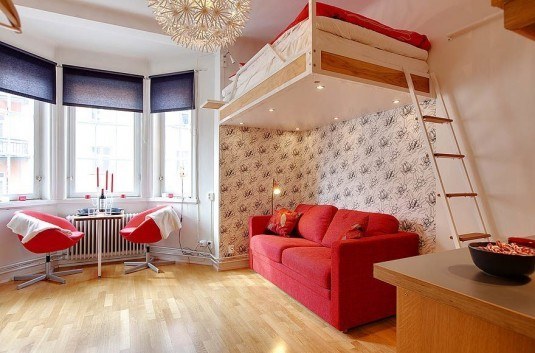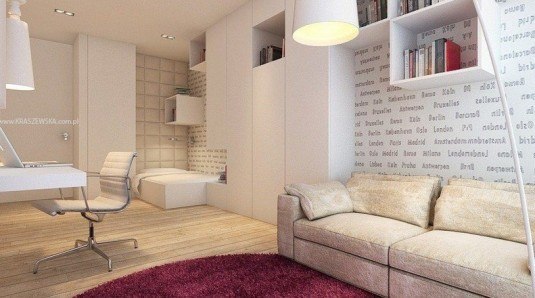 The multi-purpose furniture is also a key to success, so focus on finding such furniture pieces that will serve you for more than one purpose. There are lots of this kind on the market, and although they may cost you more money, they will give you a better quality of living in your small studio.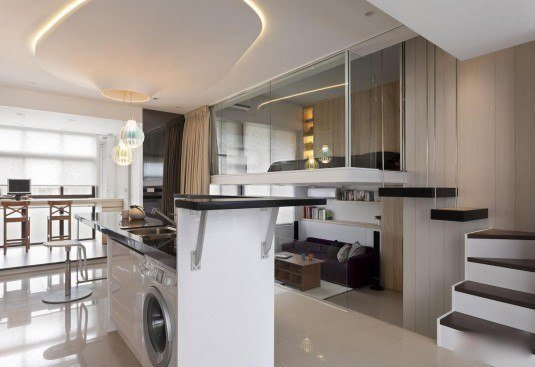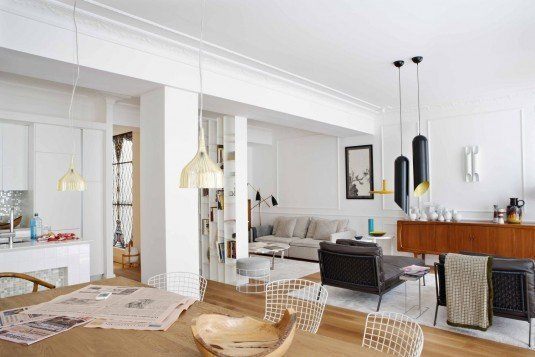 How do you like the smart solutions about living in a tiny studio? Which design do you like the most? I would like to hear from you, so make sure you keep me posted in the comments below. Thanks for staying with us, and don't forget to come back for more!