Hey there! How are you? I have a very interesting post that is called "10 Life-Changing Tricks and Tips for Small Apartments" and those who live in small apartments should definitely read it. Tiny apartments and small houses may be cute and easy for cleaning and maintaining, but they are also space-limited. These tricks and tips will cut the clutter in your space and make your life more organized, believe me.
It is a perfect time to awaken your immense creativity, invest in some useful and functional products and utilize every corner of your apartment to stay organized.
SEE ALSO: 10 Inspirational DIY Ideas For Small Spaces
If you are into a good mood, you can create a Christmas tree that is not actual tree,  and bring the spirit of the holiday in your small home. There are many Christmas trees that you can also use as inspiration, but usually tiny apartments don't have such a space.
Let's take a look at these 10 Life-Changing Tricks and Tips for Small Apartments and draw some inspiration to rearrange out home and organize our life. Enjoy and have fun!
You can turn your closet into a home office. The idea is magnificent and nobody will know that there is an office.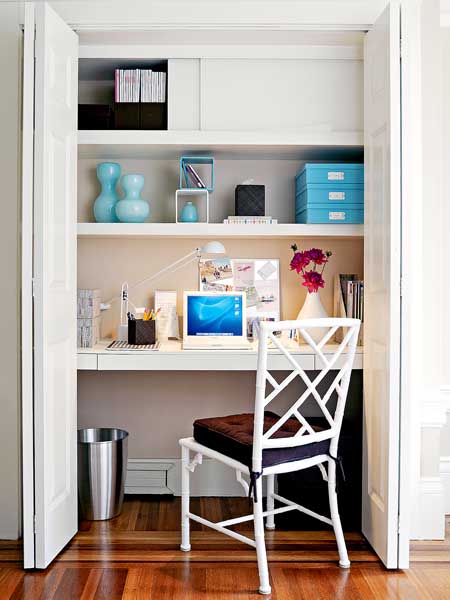 If you don't have space where to put your bike, then you should consider featuring it in as a home decor. The idea below is very lovely and modern. What do you think?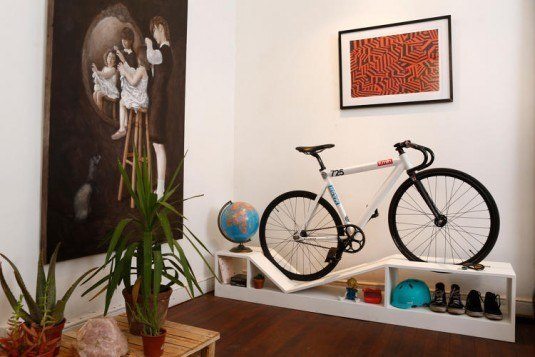 If you want to organize your kitchen, you should feature some useful and very functional cabinets. The rack below is perfect for displaying every single item.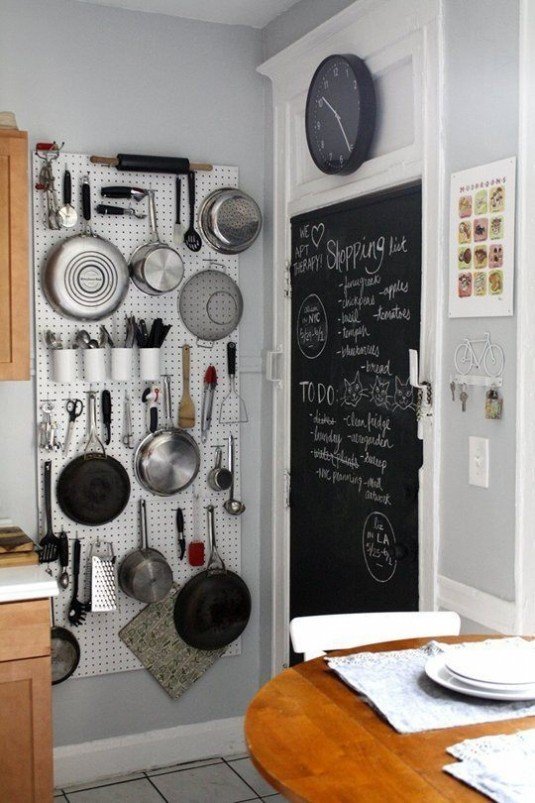 The space-saving furniture is must for every tiny apartment! The bed below can be both king sized bed and beautiful shelf with a sofa.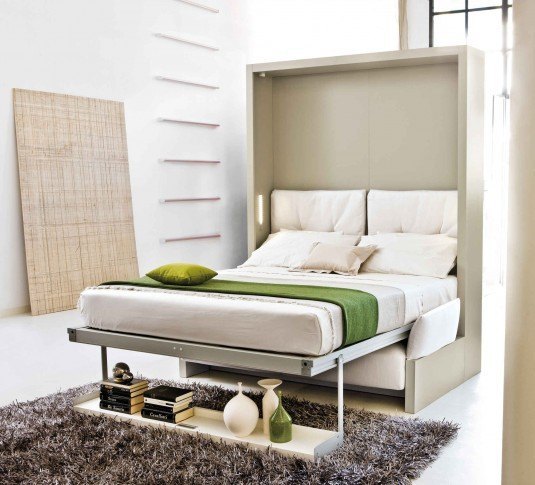 image via www.huffingtonpost.com
The space under the stairs can be transformed into functional storage space, where you can display your beautiful decorations, books, wines, etc. Or you can just store so many things, like clothes, blankets and pillows.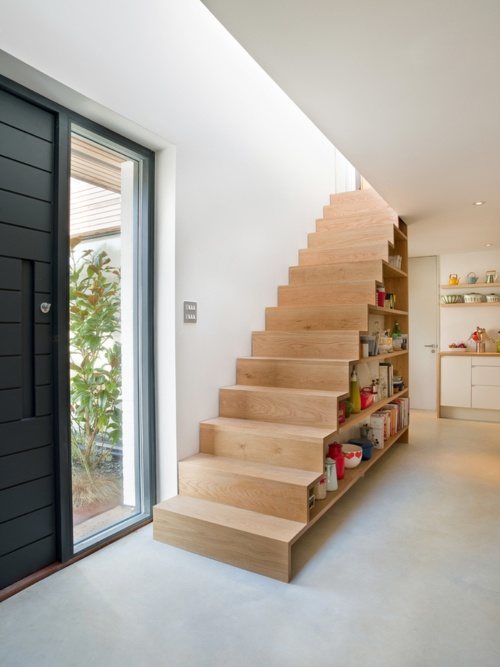 A bench can be placed in any room in your home, like entryway, bedroom, dining room, etc. In the bedrooms, nooks are usually placed near the window, because of the light. The benches usually offer extra space, where you can put shoes, pillows and blankets, books, clothes and dishware.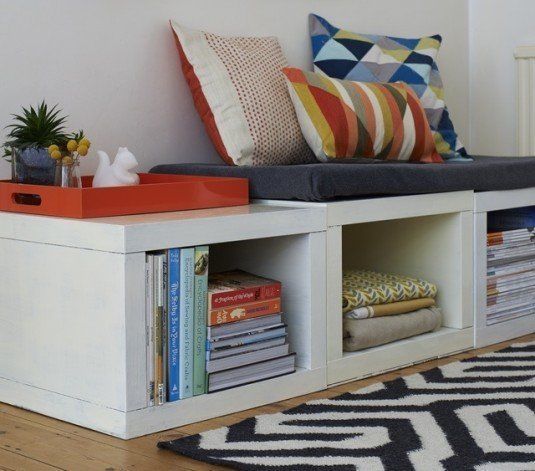 I really like these hanging clothes racks, what about you? Aren't they amazing? They can be featured in both small and large apartments.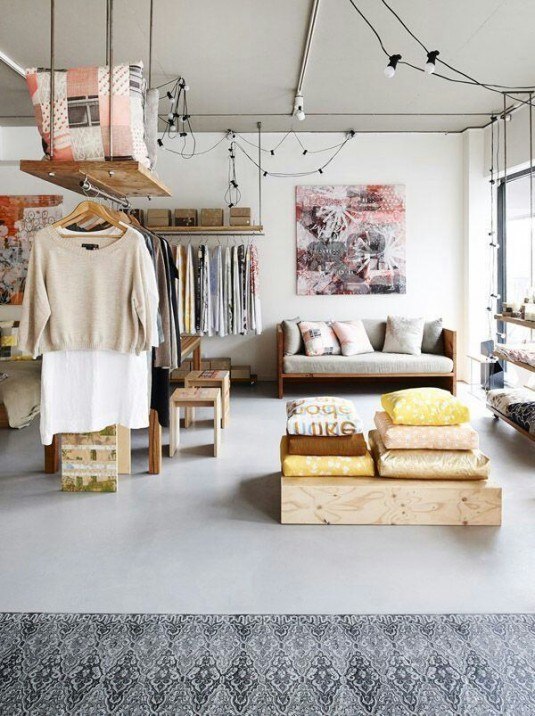 Pallets are the cheapest materials that can be incorporated in any home. We usually have a lot of pair of shoes and we usually don't have space to store them. You can make a comfortable and cozy bed of pallets that has extra storage space for your shoes.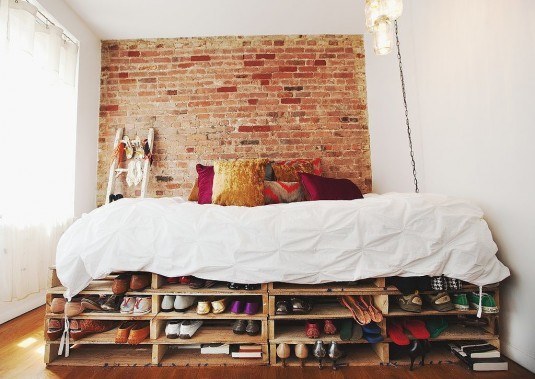 This wood couch arm table is good not only for small apartments, but for all apartments. I really like this arm table and I think that will buy or make one for my apartment, because we all drink juice, tea or coffee while watching TV, and now we will have where to put that glass.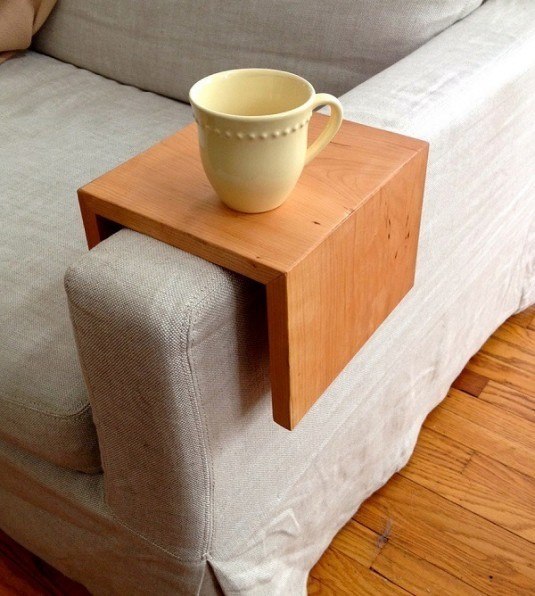 Dividers are also great option for small apartments. You can use a shelf, curtains or whatever you like and divide your bedroom and living room. There are many ideas of sophisticated dividers that will fit any modern home.