Are you looking for some elegant and sophisticated bathroom designs because you are going to remodel your bathroom really soon? If yes, you are at the right place. In this article you are going to have the chance to see some Absolutely Stunning Dark Bathrooms That Will Leave You Speechless. Black is not usually the color that is chosen to be the main color of a bathroom, but as soon as you see the design you will convince yourselves that they look pretty amazing if the whole look is pulled off right. Do you dare to go for a dark bathroom? It's surely going to add drama, boldness and confidence to your whole house. Check them out but watch out cause as soon as you see them you will want to have them in your home!
SEE ALSO: Beautiful Bathroom Side Tables That Will Blow Your Mind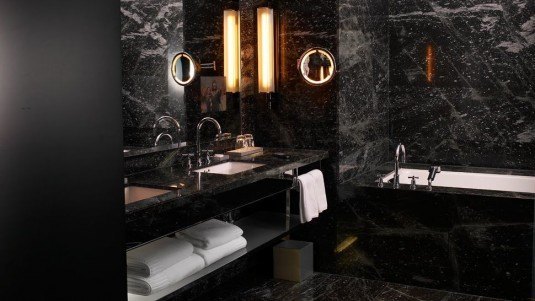 You can always make a contrast in the space if you are afraid to commit to the dark tones only by having white ceiling, floor, bath tub, sink or toilet. The opportunities are endless!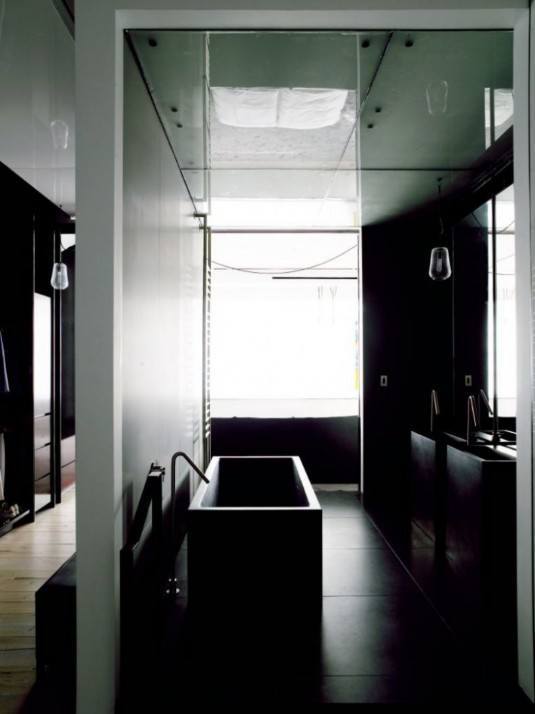 The wood makes the atmosphere in the black bathroom more appealing and inviting, and you won't definitely go wrong with this combo! What do you think about the design below?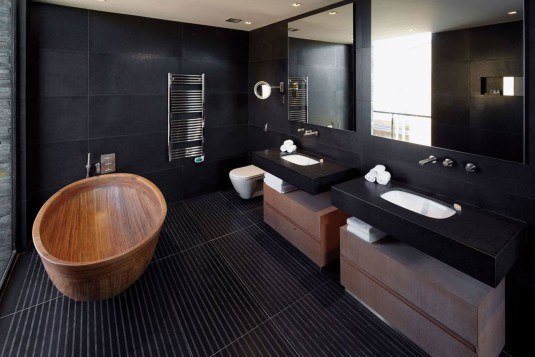 You should pay special attention to lighting. Make sure you add beautiful and a lot of light fixtures in the area in order to illuminate the space well. It may be a little bit challenging to design the black bathroom, but the final result definitely pays off. The dark bathroom design works great for both small and big spaces, all you need is creativity and imagination!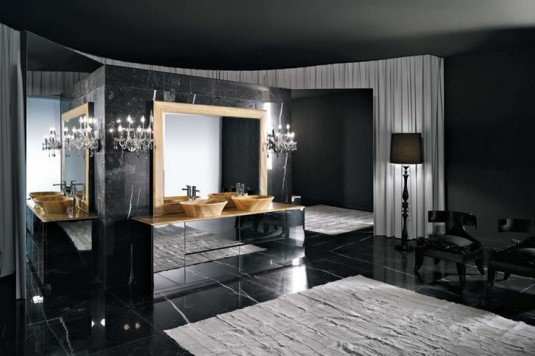 You can choose from an abundance of dark shades, and when combined right the result is more than sophisticated.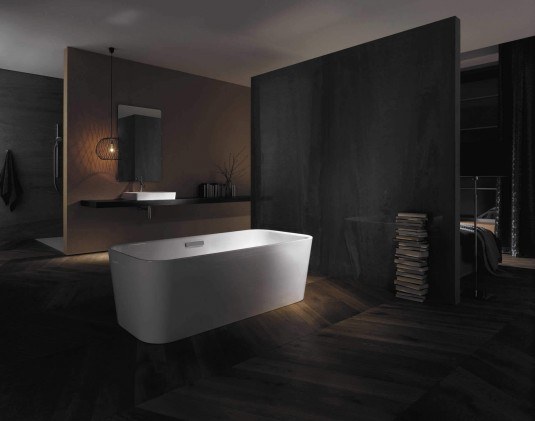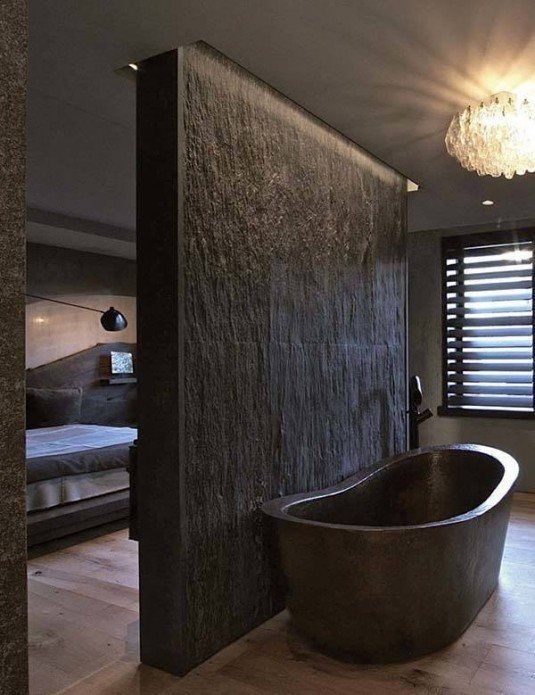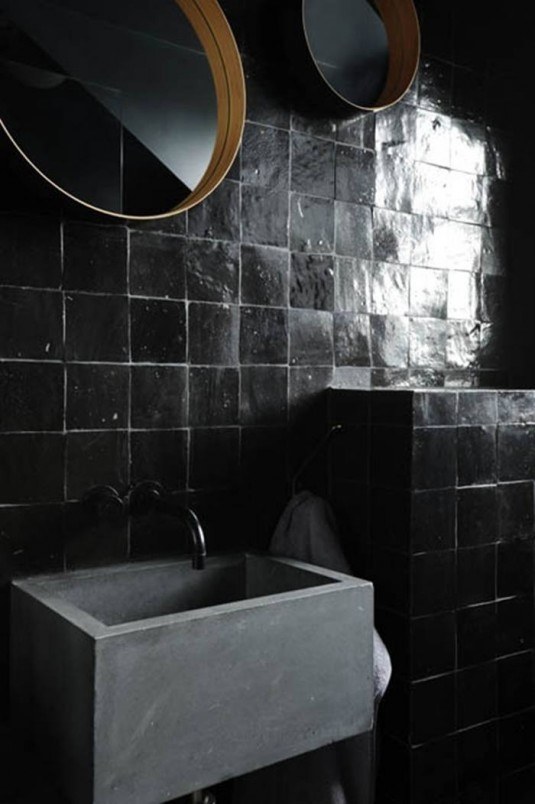 If you want to add an extra dash of luxury and glamour, it's good to add the color gold to the interior. This is the color that works brilliantly with black.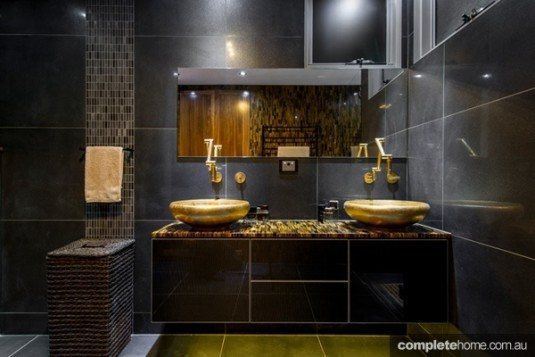 The dark bathrooms benefit greatly from mirrors, so make sure you have some on the walls. If you hang some chandeliers opposite the mirrors you will  enhance the aura of the dark bathroom.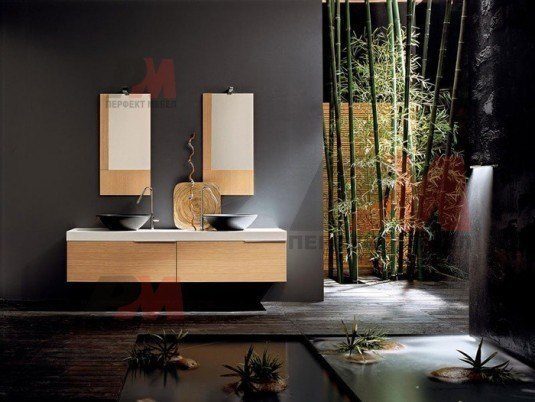 The classy combination of black and white looks outstanding, so you can also try to team these two colors if you want to make a balance in the dark bathroom. You can go for dark background while the other necessary bathroom elements are in white. The decorative pieces like plants and flower refresh and enliven the space.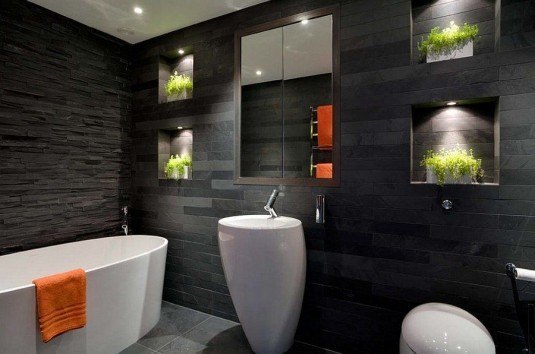 The black bathroom designs are contrary to the opinion that the bathroom should be bright and clean but we have to admit that the adventurous home owners and designers have come up with astonishing dark bathroom designs. What do you think about them? Do you see yourselves having time by yourselves in a black bathroom? Let me know in the comments below!