The modern bathrooms are all about aesthetic and functionality, so in this article we are going to show you how to add one small piece of furniture that can make a big difference. Scroll down and take a look at the Beautiful Bathroom Side Tables That Will Blow Your Mind. As soon as you see them you would want to have one right next to your bathtub. They are super practical and add to the final look of the bathroom. They easily add style to the room, and make it look like you have spend lots of time decorating it. They can turn even the most modest bathrooms into spectacular ones with tranquil and spa-like setting. As free standing bathtubs are having their moment now, the bathroom side tables are something that you would greatly benefit from. Check them out and see how they can fit into your bathroom decor.
SEE ALSO: Fabulous Ideas of How to Decorate Your Bathroom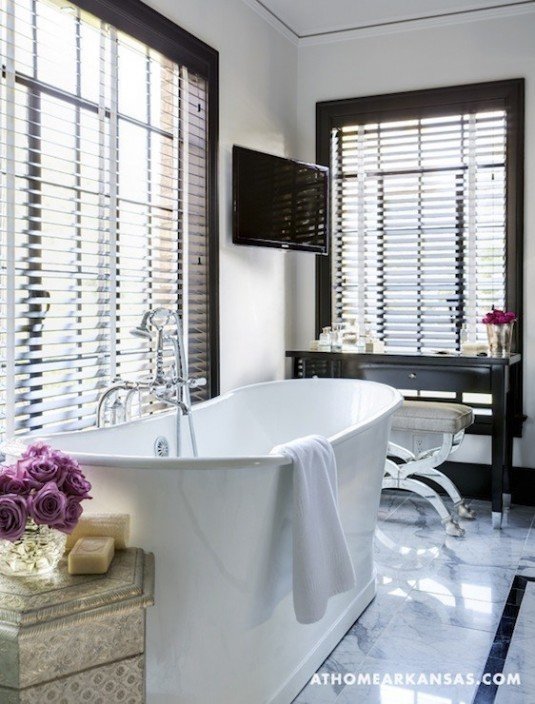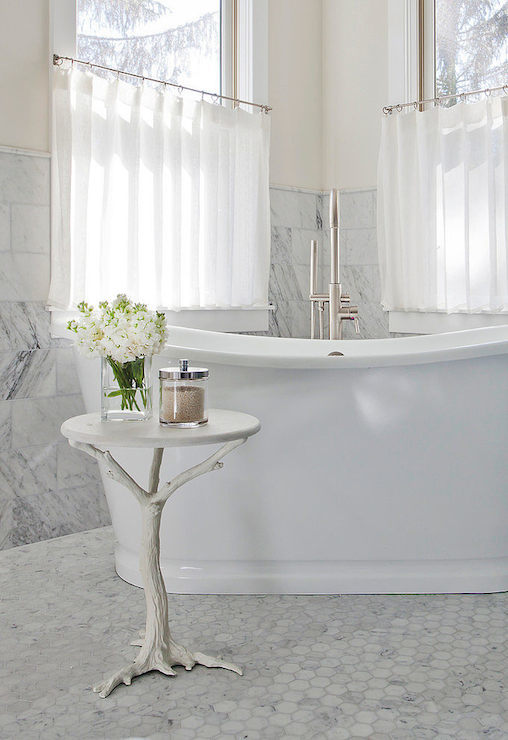 The small side table is a fabulous addition to the interior alters the ambiance of the bathroom. Can you try to picture the bathrooms you have seen so far without a table? They will look so empty and dull, won't they?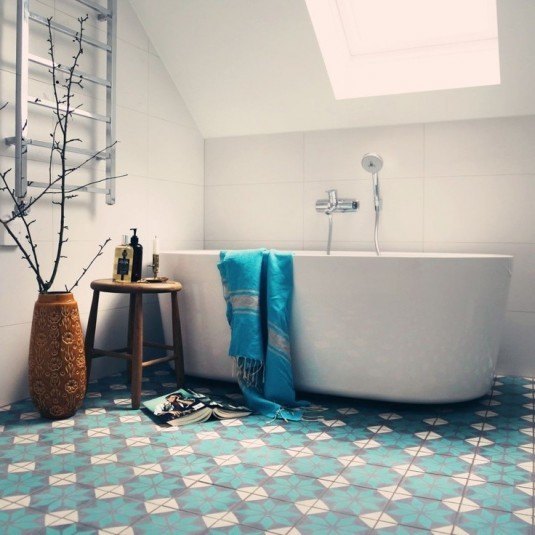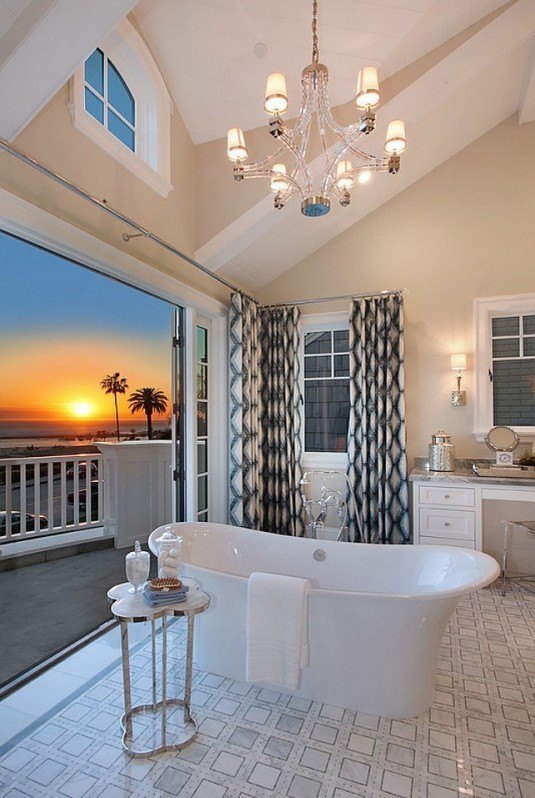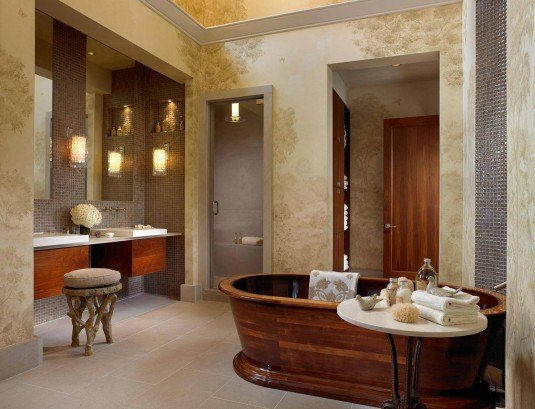 The stool can act as a small bathroom table as well, and it doesn't matter much whether you will choose a table or a stool. Choose the one that will best fit into the space!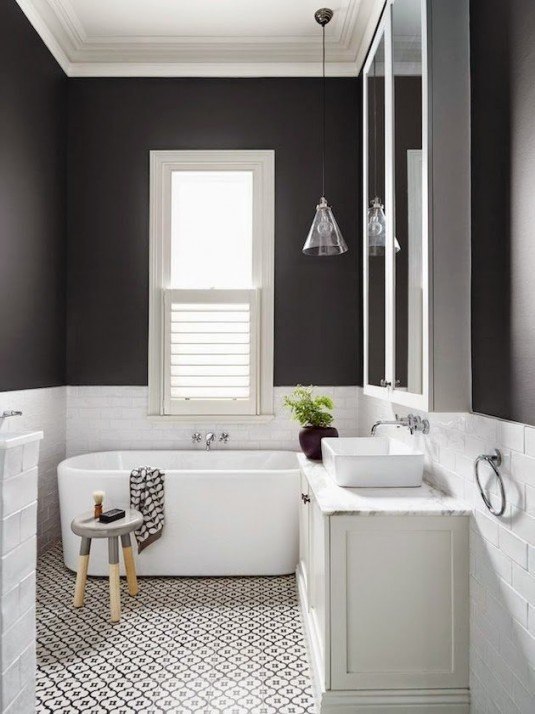 When you are taking long soothing baths you want everything to be within reach and everybody hates getting out of the bathtub to get the necessary things. A small bathroom table is something that is a must for the contemporary bathroom. On it you can place everything, starting from your favorite magazines, towels, candles, shampoos, essential oils and body scrubs, flowers or a bottle of wine. After the long working day a nice bath is all you need, and having a table next to the tub would be amazing. Have you already started considering placing one in your bath?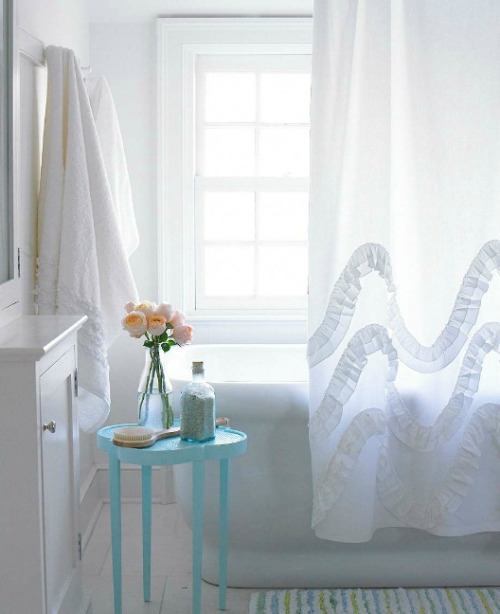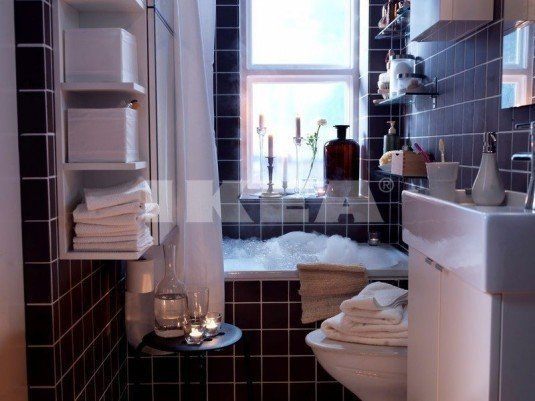 You can choose a table from numerous styles and designs. If you have already set a certain theme in your bathroom you can just go with it, and add a table that matches with the established interior. In this way it will elegantly complement everything else. Or, you can decide to incorporate one that is completely different from the rest of the furniture, and it will act like a focal point of the room.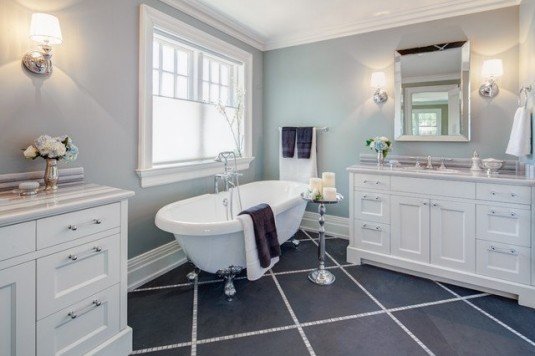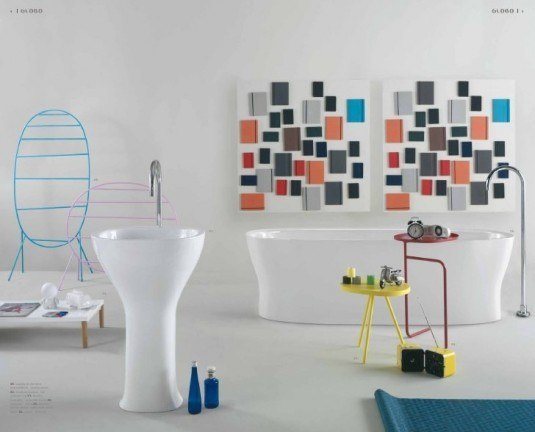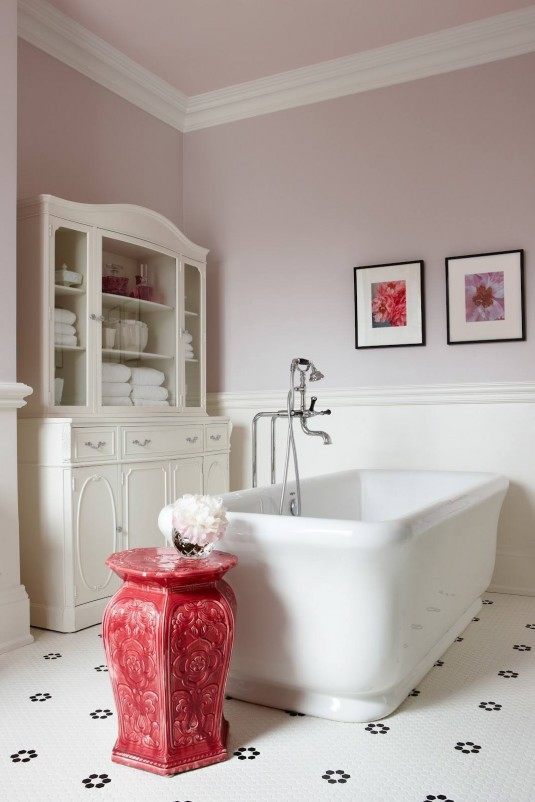 Most of the times we are limited with space, and we don't have the opportunity to put a big cart next to the bathtub. That's why we have to think small and sleek. The petite additions take up little square footage but can store so many things and accessories. Are you going to give this trend a try sometimes soon? Let me know in the comments below!