Those who have problems in decorating bathrooms will be impressed by these 10 lovely bathroom decorating ideas that I have selected for today. I have some extraordinary tips too, so keep reading!
While small bathrooms are space limited and require a lot of creativity to decorate them, master bedrooms has a lot of space available and many decorating options to choose from.
The markets are flooded with bathroom accessories in every style and design. If you have a large bathroom in your apartment, you won't any difficulties, because you can find a bathroom sets and accessories that will fit the bathroom atmosphere and style in a minute. The challenge comes when you are space limited and you don't have space to put the bathroom cabinet that you really like or the flower arrangement that will add freshness and bring the nature in your bathroom.
SEE ALSO: 10 Of The Best Lighting Ideas for Your Bathroom
You should be aware of the space you have before you go shopping, so that you won't have problems after that. Let's take a look at these 10 Lovely Bathroom Decorating Ideas that I have selected for you and draw some inspiration. Enjoy and have fun!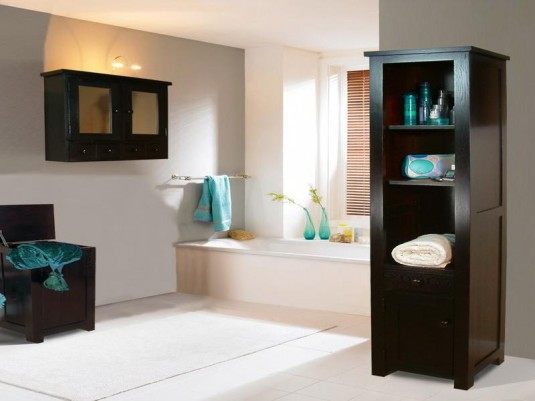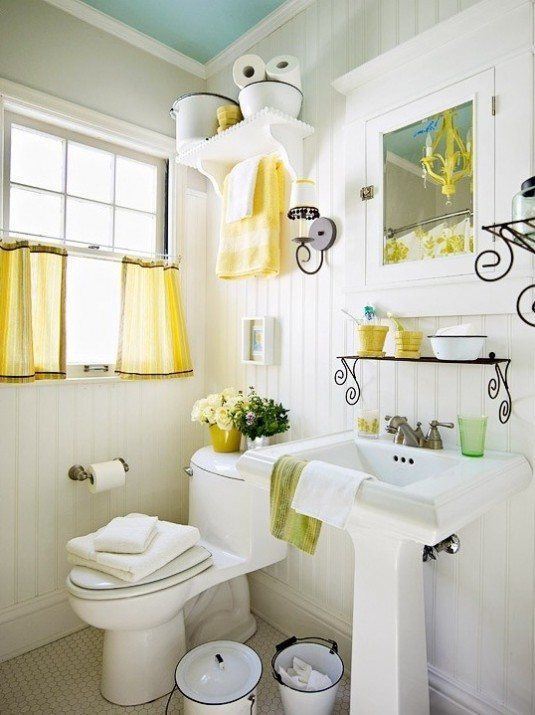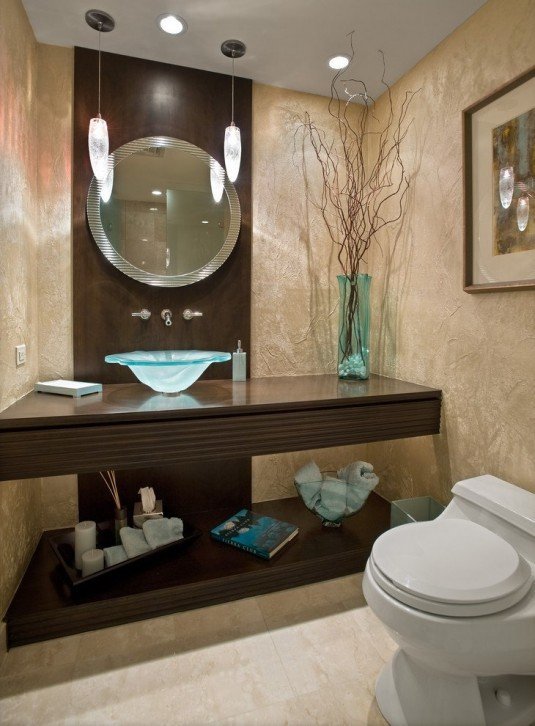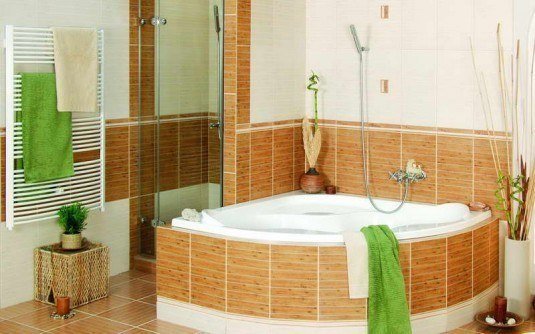 Before you start decorating your bathroom, I recommend you to clean it first. Throw away everything that you don't need and cut the clutter in your bathroom. There may be empty bottles of shampoos, products that you don't use anymore, other unnecessary items etc., that only take place. Eliminate everything that you don't need in order to open up the space and make it more functional and warm.
If you have small bathroom, forget the chairs and tables, but thing on something more functional, like vanity that have space to put your cosmetics and towels.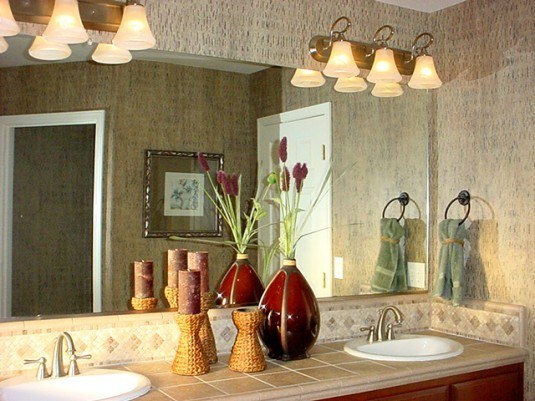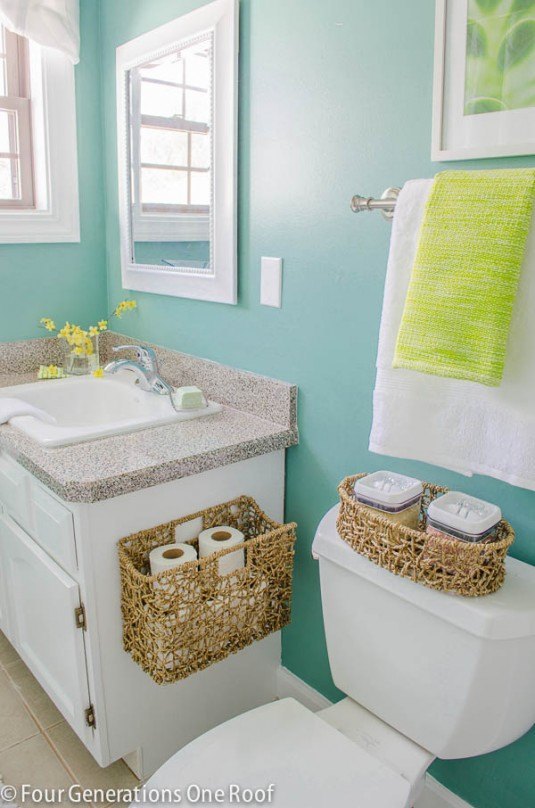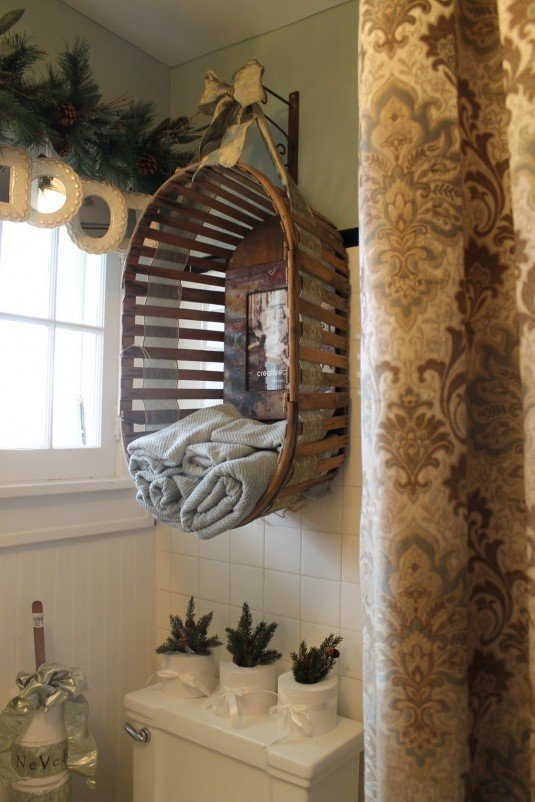 The pallet of colors that you will choose will influence the atmosphere in your bathroom, so you should choose wisely. You can make your bathroom look larger with pastel colors, like baby pink, blue, grey, black and white. You can create a lively color scheme with combining the neutral or pastel colors with darker shades of the same colors.
You can find shower curtains in different design, style, color and pattern, which means that you won't have any problem when choosing the right one for your bathroom. Those who have small bathroom, should choose a curtain design with solid color to make the bathroom look larger. The curtains that are made of fabrics will add a luxurious touch even to the smallest bathroom.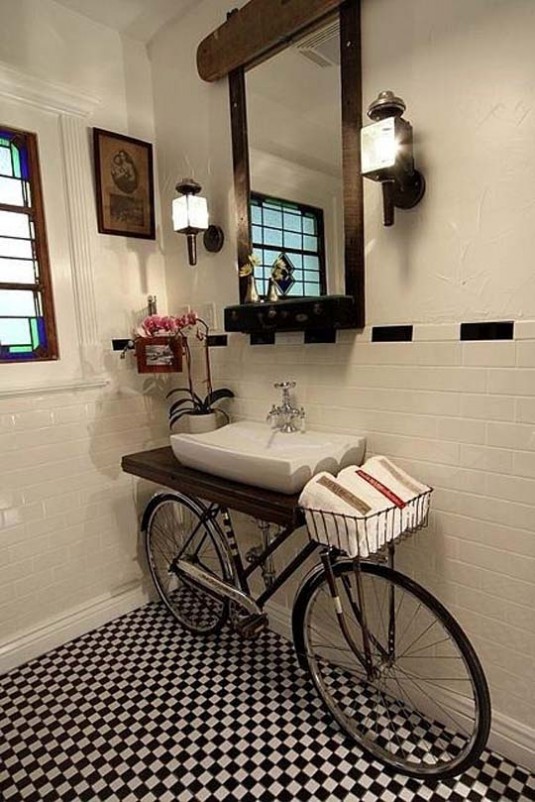 Follow the rule: small bathroom – accessories in a small size and big bathroom – accessories in a big size. If your bathroom is small, you should go for a small vanity, small toothbrush holder, small soap dish, small wastebasket, etc. If you want to improve the look and feel in your bathroom, be careful when choosing the bathroom accessories.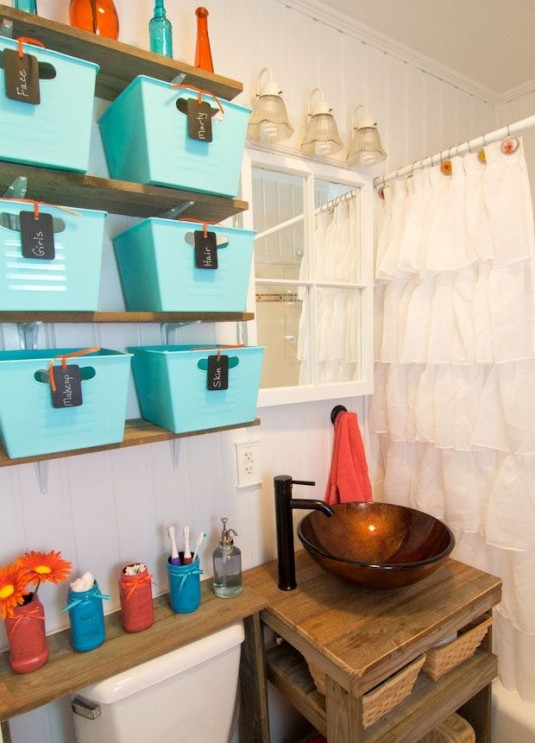 Thank you for reading. Enjoy in the rest of your day and don't forget to stay up to date with the content of Karma Stream!