You have a small bathroom? No big deal! I have 10 small bathroom ideas that you need to see now. Although you are space limited, you can use your immense creativity to make the most of your bathroom and transform it in a space for ultimate relaxation. Let's check these pictures out and draw some inspiration! Enjoy!
SEE ALSO: 8 Ideas To Make Your Small Bathroom Look Bigger
The bathroom below is really small. The bathroom elements are surrounded by turquoise wood, which makes the bathroom more charming and modern.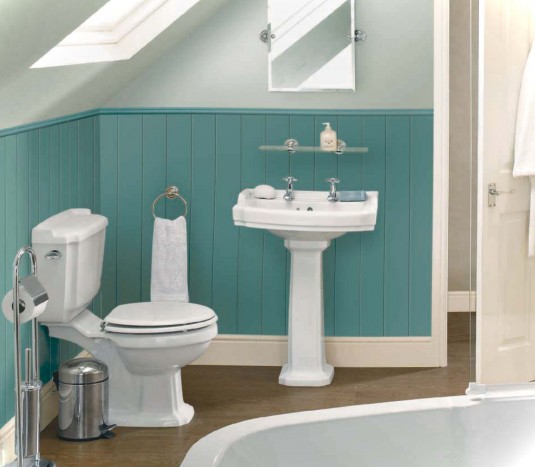 Clean and tidy – the bathroom below is my favorite, because is plain and simple.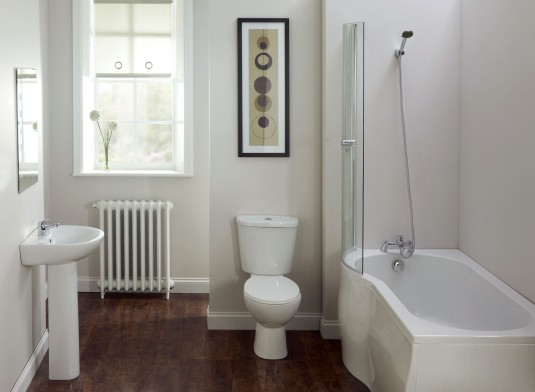 You can add freshness in your bathroom by painting the walls orange. The combination of orange and white look stunning and the picture below is a proof of that.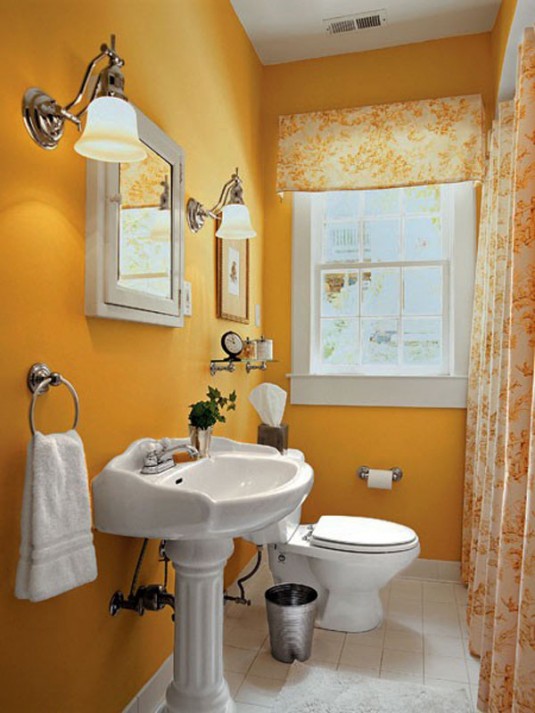 Bright and fresh are the words that I will use to describe the bathoom below. What do you think? Do you like it? The shower curtains can change the whole appearance in the bathroom. So, choose some interesting pattern for your bathroom and beautify it with an amazing curtain. I also like the basket on the floor. If you don't know where to store the towels and newspapers, you can add one in your bathroom too.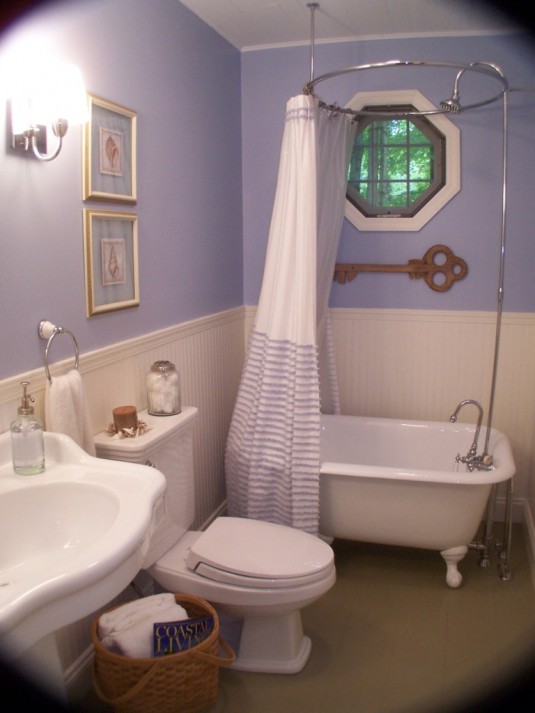 If you want a modern and sophisticated bathroom, then you should definitely choose elements in both, dark and light colors. Although the bathroom below is small, it looks amazing.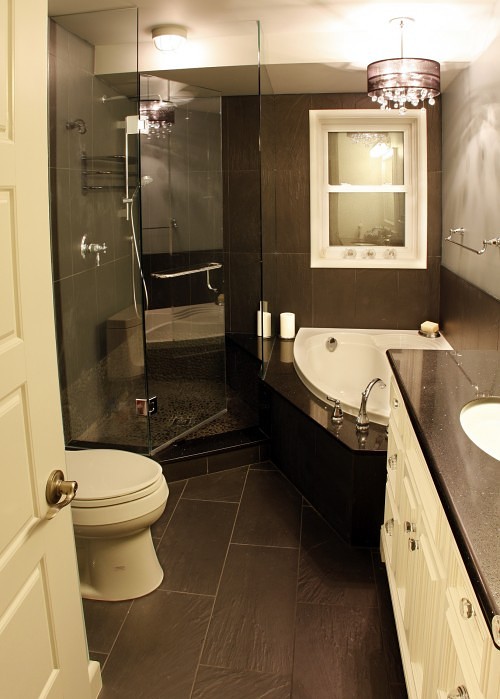 If you want to experiment, then you would probably like the bathroom below. U like it because of the perfect match of wood and marble. It looks very elegant and clean. What do you think?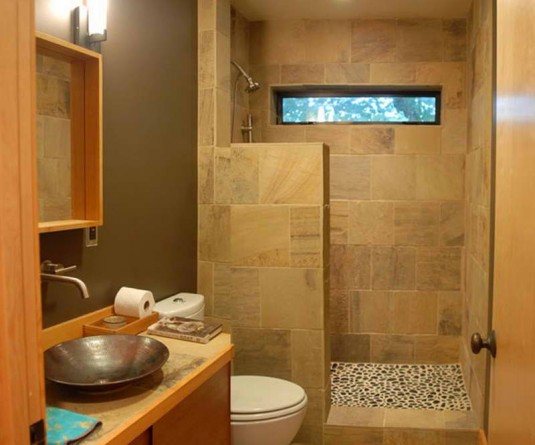 If you want something different, but still modern and elegant, you can paint the walls green. Everyone choose white by default. Don't be afraid to experiment, but choose a color and add an accent to your bathroom!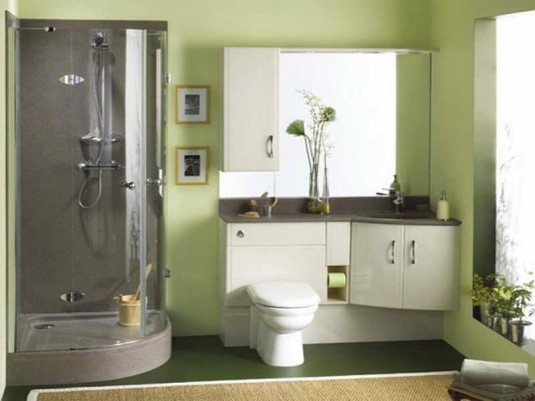 White and grey bathroom is always a good choice. The bathroom elements can be in different shades of grey. You can even decorate your bathroom with grey towels and bathroom sets.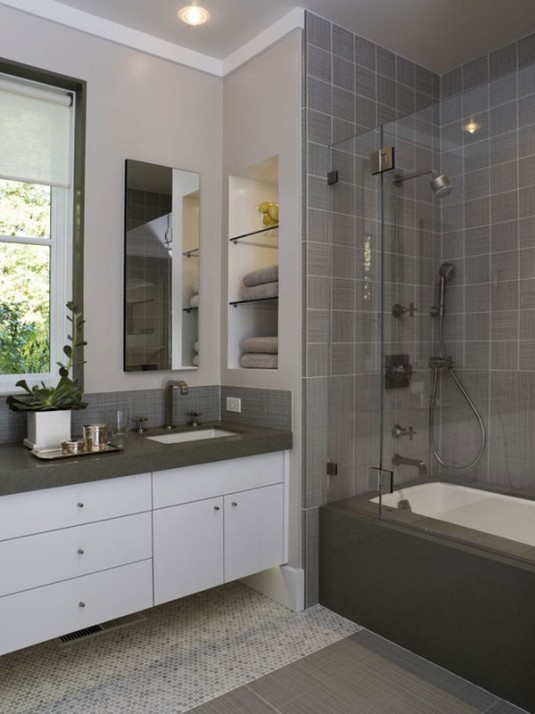 If you like more traditional style, than modern, take a look at the bathroom below. The golden and wooden finishes make the bathroom warm and cozy.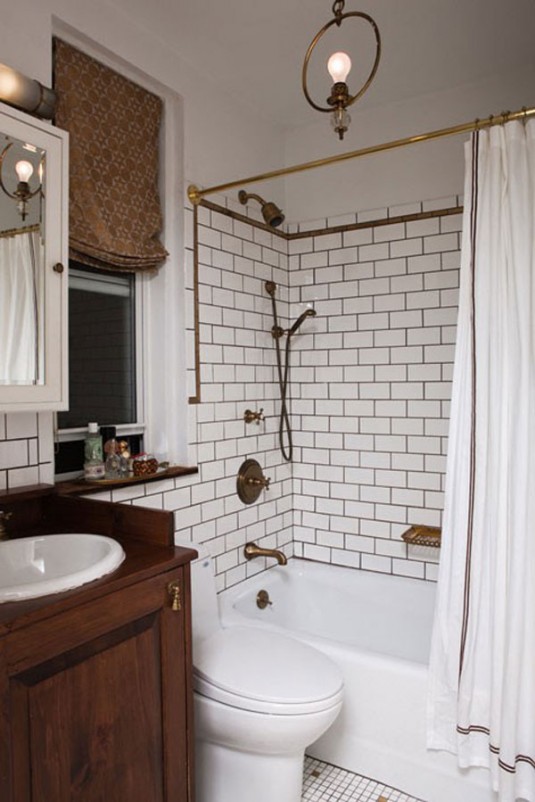 The bathroom below is really small, but well organized. It looks really cute with the wooden vanity and the black and white decorations. I also really like the newspaper holder, because it fits great to the bathroom interior.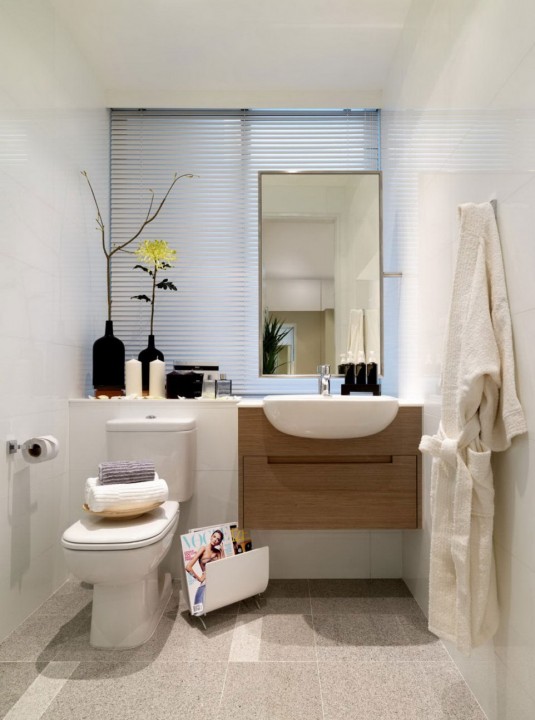 Did you like these small bathroom ideas above? Which one is your favorite? You can share your opinion for each one in a comment below. Thank you for reading. Enjoy in the rest of your day and stay up to date with the contents of Karma Stream!