Hey there! I'm here with a wonderful collection of 10 of the best lighting ideas for your bathroom. Are you excited?
Learn how you can take your bathroom from blah to fascinating with the use of recessed lighting and perimeter, decorative wall sconces and chandeliers. Your dreams can finally come true, because there's noting luxurious about a contemporary bathroom light. Everyone can afford it and add a luxurious and modern touch to their bathroom.
SEE ALSO: Luxury Bathroom Vanities for Small Bathrooms
If you want to make some inexpensive changes in your bathroom, take a look at the pictures that I have selected for you! Pick the lighting that will fit perfectly to your bathroom and enjoy while having a shower. Enjoy and have fun!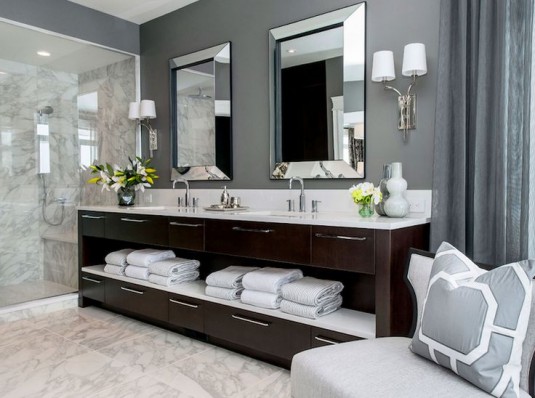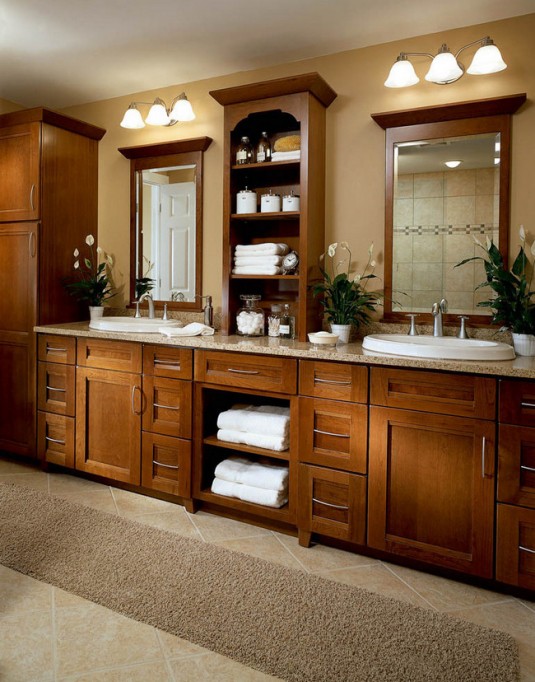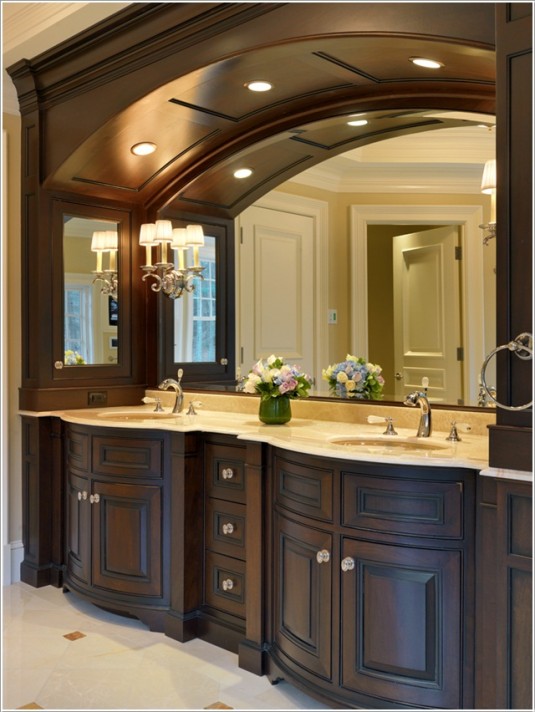 How to turn a bathroom into a functional and relaxing refuge? A proper lighting is what your bathroom needs. To make the best atmosphere, four types of lights are needed: sparkle, decorative accent and task.
Let's start with the task lighting, as is one of the most important lights in the bathroom. They are usually mounted around the
mirror
, so that you can best see yourself. Wall sconces are mostly used. You can find a wide collection of sconces – in every style and design. Pick a pair that you like the most and mount them at eye level on either side of the mirror. They will illuminate the area perfectly, so that you can easily apply your make up and so on.
If you install sconces, avoid adding light above the mirror, because it would throw a strong light.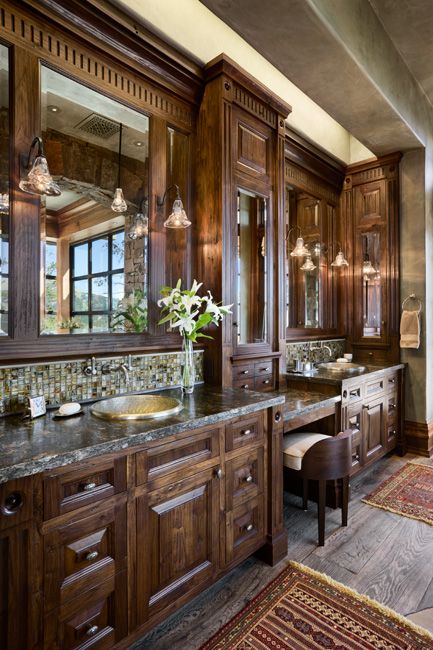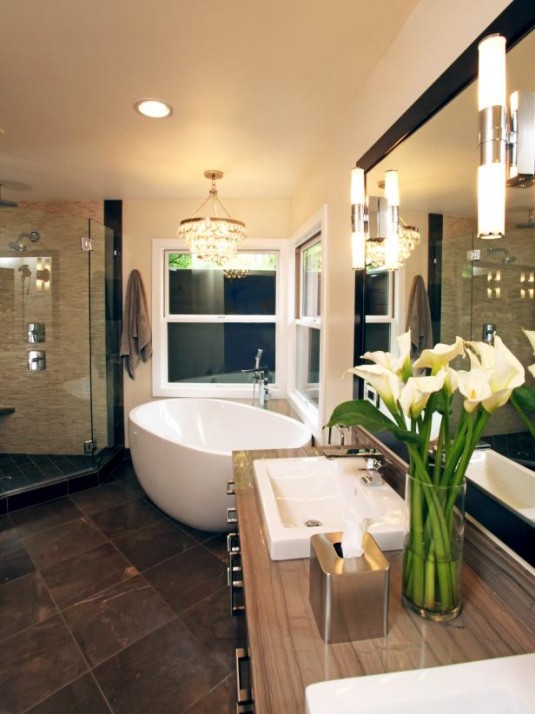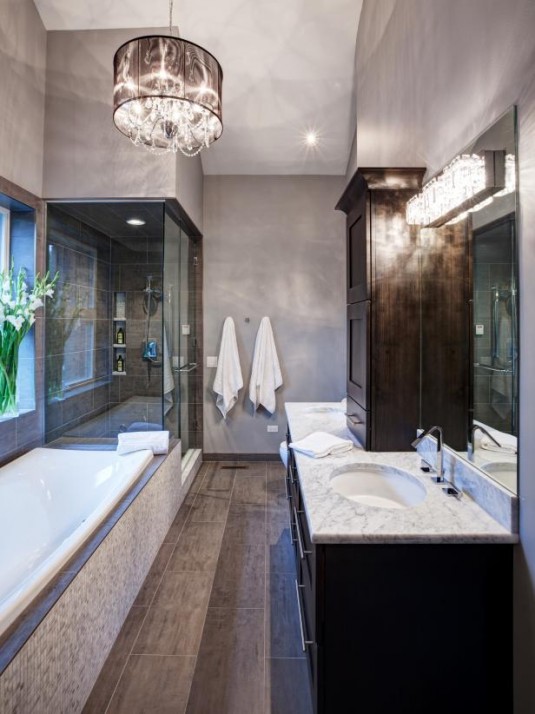 The proper lighting will turn your sterile, hard and cold bathroom into comfortable, luxurious and warm area. There are a huge range of different bathroom lighting alternatives, so you won't have any difficulties when choosing one.
We have already talked about the task lighting and why it so important for us. You don't have to limit yourself only on task lighting, but make a perfect twist of the three types available: task, sparkle and decorative accent. If you make the right twist of bathroom lighting, you will create your desired look and feel.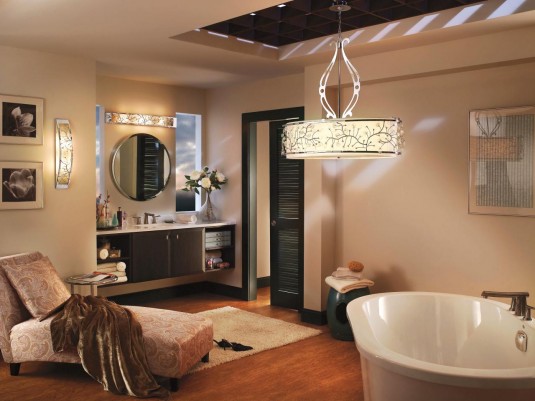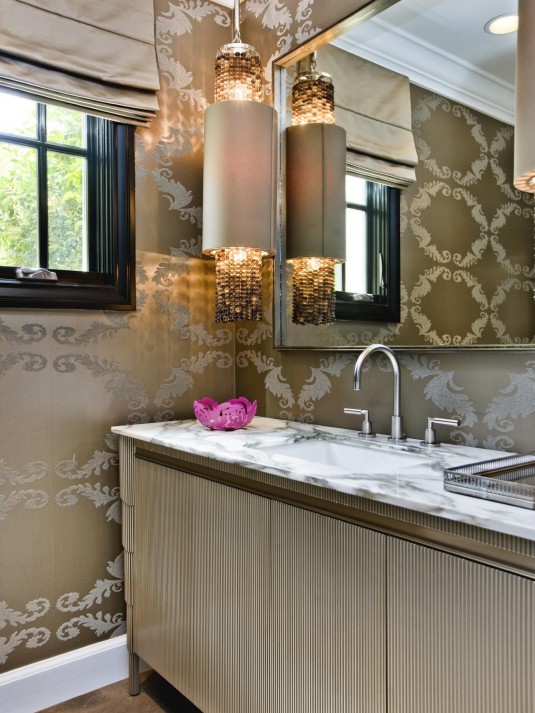 You can add sparkle into your bathroom by adding an amazing design of ceiling lighting. This type of lighting is made to provide the main illumination in the bathroom. You can find variety of ceiling lights on the market, from antique and traditional designs, to contemporary and modern designs, so that you won't have any difficulties to find a design that matches your style and personality.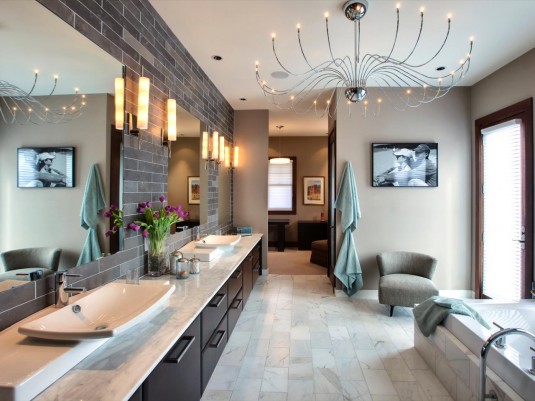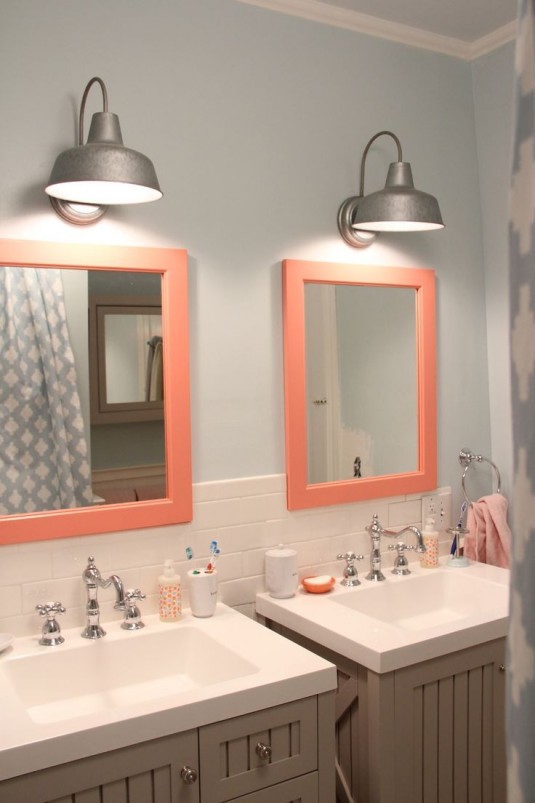 Can lights or recessed lights are for those who opt for modern and contemporary interior designs. They will help you create a bathroom with straight and clean lines, enabling your chosen light fixtures to stand out.  If you search the net, you can see how often they are used in the smaller bathrooms. That's because they maximize the available space in the bathroom.
This type of lighting is great for both, task and decorative accent lighting. You can find them in a variety of styles and designs. Plus, some of them are made in that way that are protected against moisture damage and condensation.
There are so many different types of lights to talk about, but I think that it is enough for today. Enjoy in the rest of your day and stay up to date with the contents of Karma Stream!