Hey there lovers of wonderful hacks and storage ideas! In this article we are going to get you inspired on what to store under your stairs. The space under them is most of the times left empty, while it can be used in so many creative ways. Scroll down and take a look at Smart And Creative Ideas For Under-Stairs Storage That You'll Love. These ideas are going to show you how to make the most of the unused space in your house, and are going to be clever solutions to some of the problems you had due to lack of space. It doesn't matter whether you live in a traditional or modern house, your home with benefit with any of the ideas below. You are going to love every single one of them! Find the one that will best fit in your interior and copy it!
SEE ALSO: Fantastic DIY Industrial Pipes Furniture Ideas
You can save so much space in the house when you just put the TV set under the stairs and your it becomes the focal point of your living room.
If you have stairs and you are looking for a unique and creative idea that you could really use, well maybe this is the right one for you. Putting a fireplace just under the stairs is amazing, isn't it?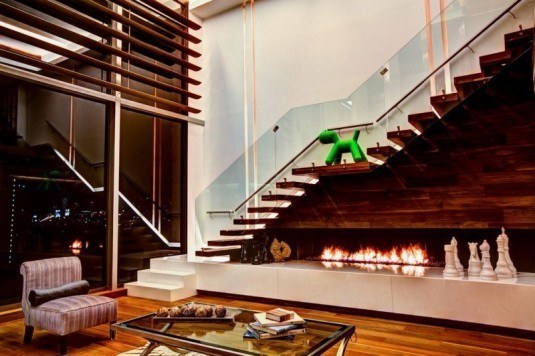 When you have staircase in the house, they doesn't necessarily have to connect the upper floor with a hallway or a living room. You can get downstairs straight in the kitchen, and the space under them can be used for placing your cabinets and even your cook!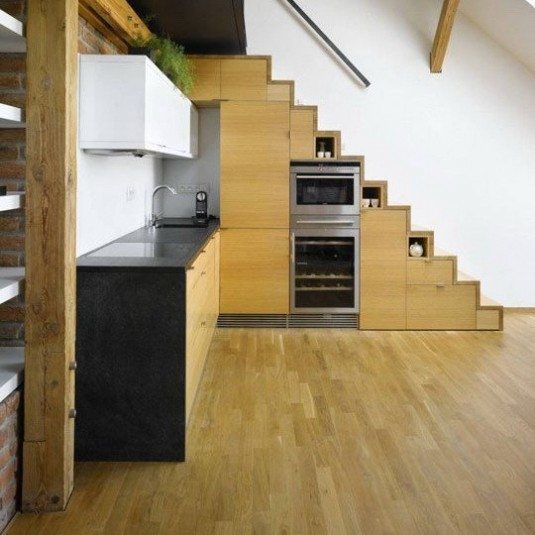 Shelving units are perfect for decorating items you want on display. Here you can place the dishes and glasses you use the most while eating, and they will be just on the reach of the hand.
The space under the stairs can be turned into shelves where you can store various objects and can really help you your place to look clean without having to put much effort. Also you can create a small home office in there just for yourselves.
Instead of just placing your bikes under the stairs, now you can hang them upside down and they can serve you a decoration purpose. This idea is totally unique!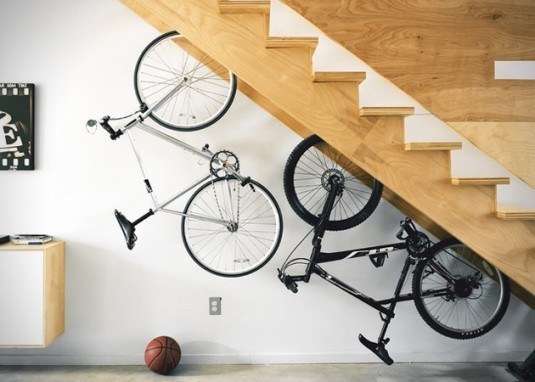 The favorite under-stairs storage option of most of the people is a bookcase. Optimize the space under your stairs and turn them into a little library that everyone will enjoy. Now your books will be at one place and will be put in order!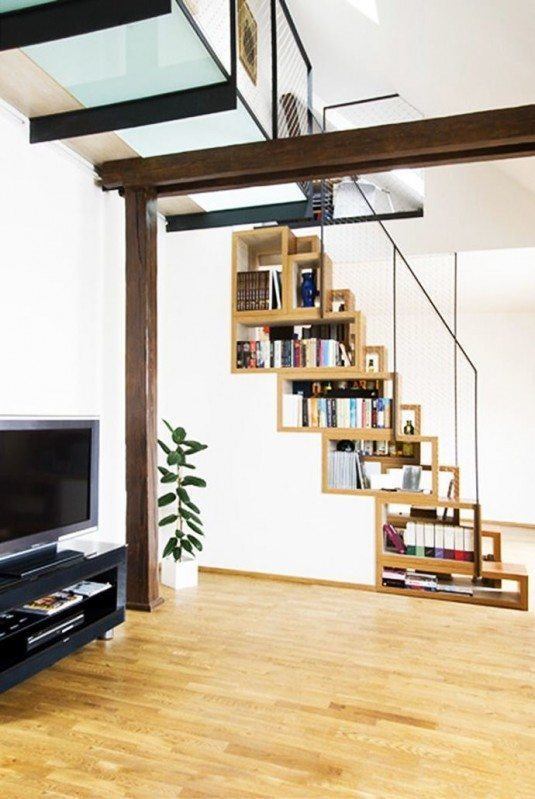 If you lack an extra room in the house that you could really use as an office, this is the perfect idea for you. Create a little office on your own by just putting a desk and a chair under the stairs. This will be your own personal space and no one will disturb you so you can finish your tasks on time. Which is your favorite idea? Let us know in a comment?