The bathroom is the smallest room in the house that should always be kept neat and tidy. I have found some modern bathroom ideas that will make you say wow. Check them out and keep reading because I have some awesome tips and tricks that will help you make your bathroom more organized and functional.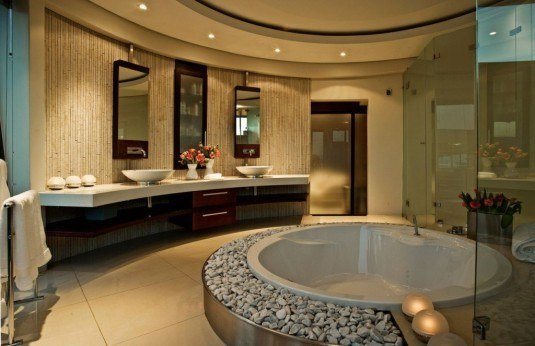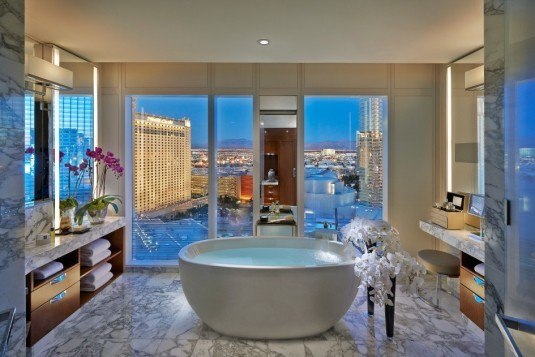 Do you know that you can get rid of the dark corner and make the bathroom seem larger at the same time with illuminating the perimeter of the room. You can do that by placing shelves on the walls near the ceiling and fitting lights underneath them. Usually one mirror is enough, so be careful not to over do it.
SEE ALSO: Luxurious Marble Bathroom Decorating Ideas
If your bathroom is small, avoid using busy patterns for the walls, because they will make your bathroom seem more cluttered and smaller. If you want to make your bathroom seem larger, you should use light colored decor, floors and walls. Whites, neutrals and pastel tones are perfect for bathrooms. You can add a pop of colors with some bathroom accessories, plants, colorful towels or bright bath mat.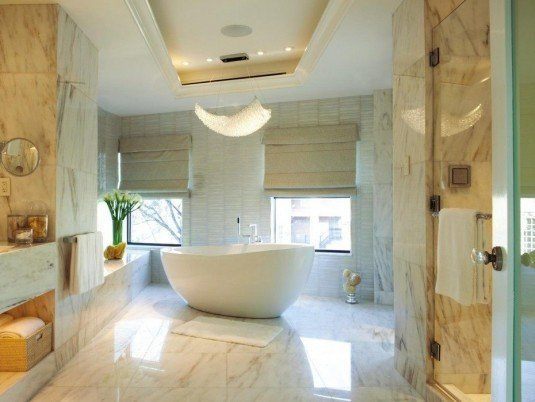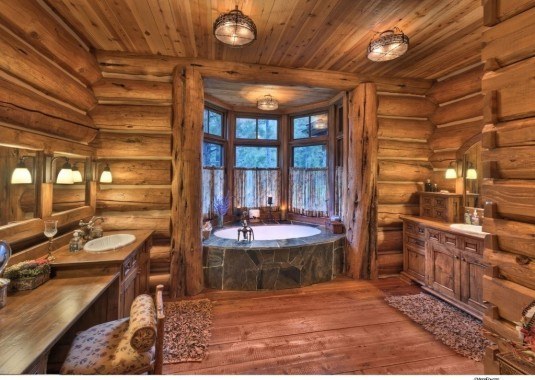 You can create a sense of space in your bathroom with larger tiles. If you use larger tiles, you will need fewer tiles and less grouting. There is one more option to create a sense of space in your bathroom: by showing off as much of the bathroom floor. That means that you should avoid putting large bathroom vanities and other unnecessary bathroom items that are taking a lot of floor space.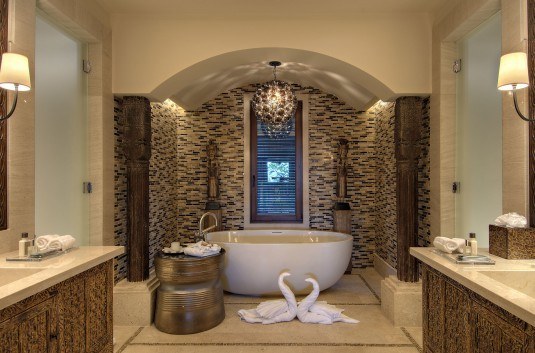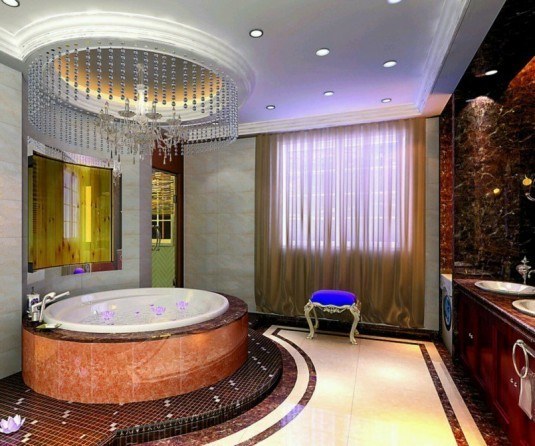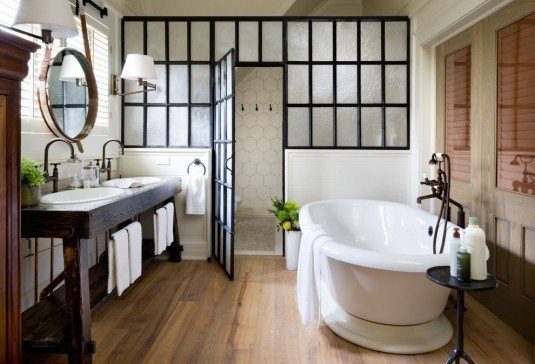 A pedestal basin is a great choice if you want to add space in your bathroom. But, if you have a lot of items that should be stored, consider adding a shelf. I really like the floating cabinets and recessed cabinets, because they are also good options for every bathroom.
Mirrors are perfect for adding length, width and depth, especially in the small bathroom. Plus, a mirror will make your bathroom look brighter.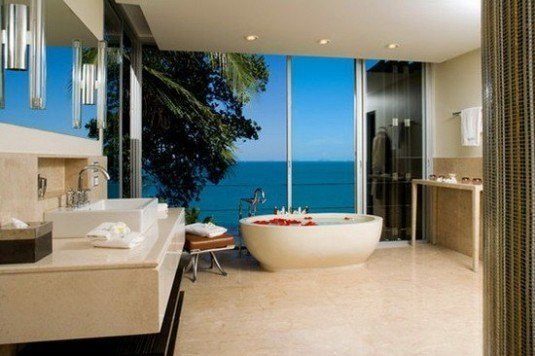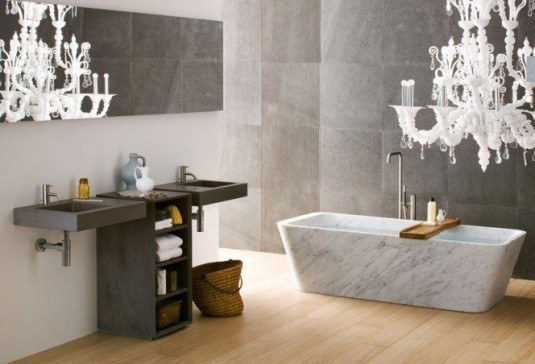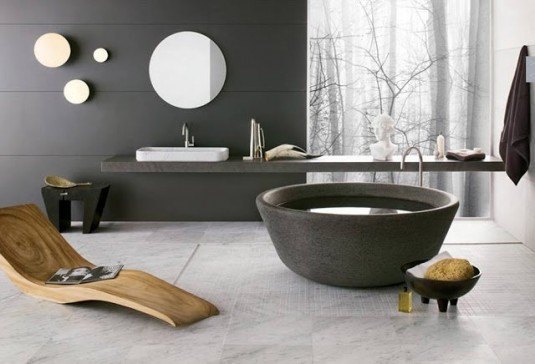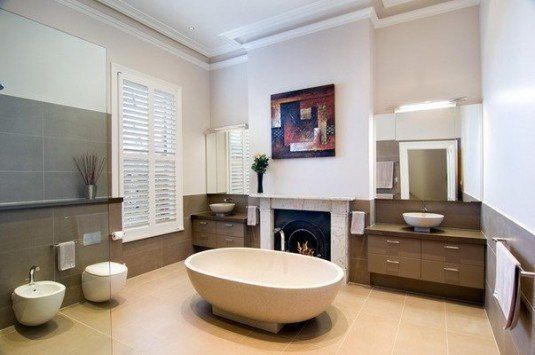 Thank you for reading! I hope that you have liked these modern bathroom ideas above! Enjoy in the rest of your days and stay up to date with the content of Karma Stream.