Kitchen islands have become one of the most popular and one of the most requested kitchen features for customers. I think that's because of the many advantages that they provide. For today, we have 10 amazing curved kitchen islands that will get your imagination going. Each idea is more creative than the next, so, I recommend you to sit down and prepare yourself for something extraordinary.
SEE ALSO: Astonishing Kitchen Island Lighting Ideas You Would Love to See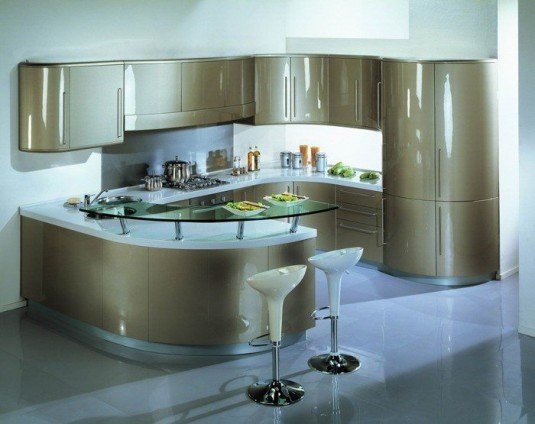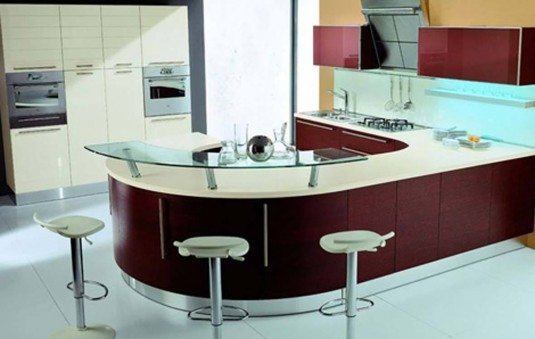 The curved kitchen islands will allow two or even three people prepare food together at the same time. They also are a good approach when you want the stove to be accessible from all sides of the kitchen. Moreover, the curved kitchen islands are offering you one more functional benefit – to use the surface of the islands for serving meals.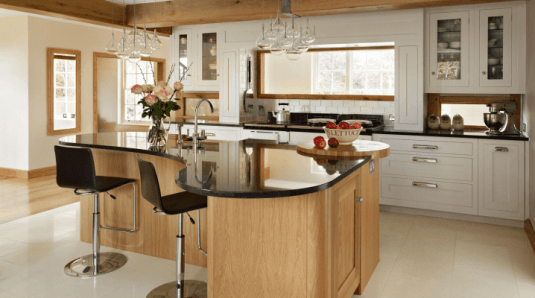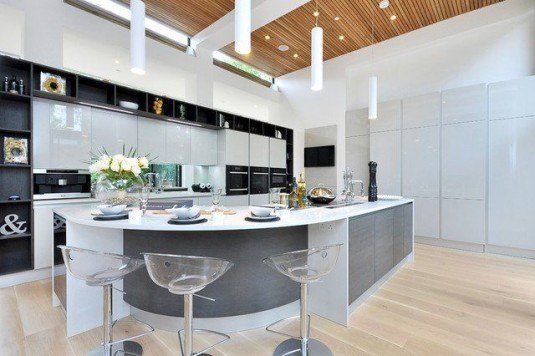 You can find various designs on the market that don't have only functional benefits, but aesthetic benefits that can help you change the whole appearance of your already beautiful kitchen for the better.
As they are a kitchen must-have, think about what kind of kitchen island will fit best in your kitchen and will provide the most utility too. The kitchen islands take up a lot of floor space, so I recommend you to think twice before bringing a decision.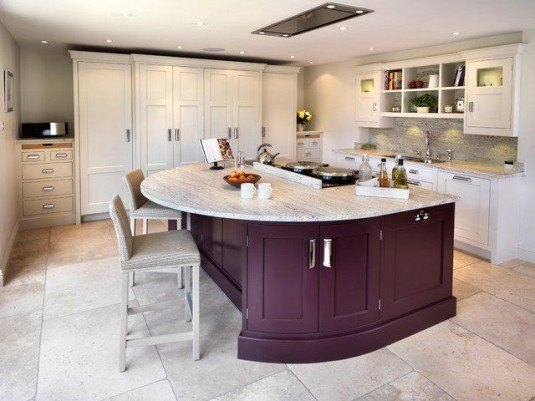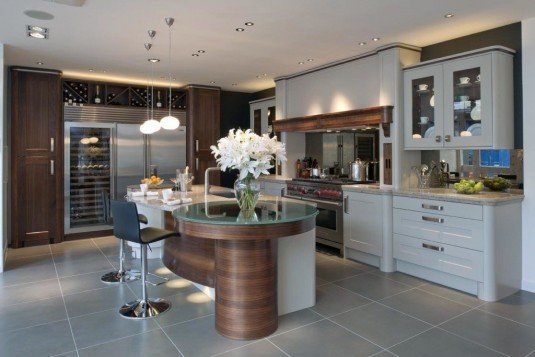 Usually kitchen islands are placed in the center, so that everything is equally accessible from all sides and there aren't obstacles for people to walk through the kitchen while cooking or eating. If that placement of the island doesn't work best in your kitchen, you should consider adding a perimeter island.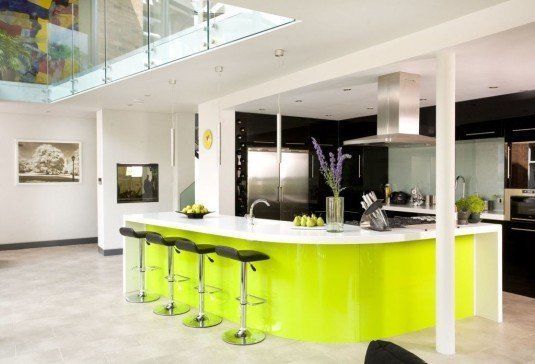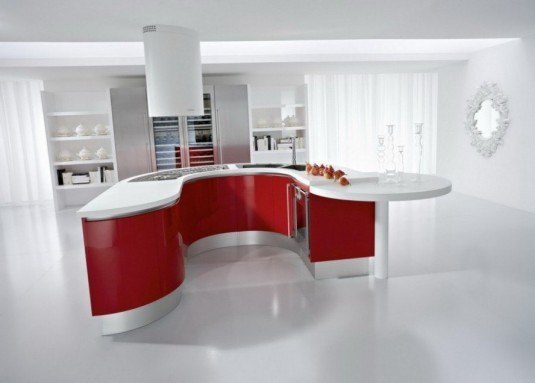 If your kitchen needs a renovation, then pick one of these kitchen islands and increase the efficiency and functionality immediately. It will serve you as a visual anchor too. Create a perfect spot in your kitchen where you can gather your friends, talk with them while you are cooking and eat together in a nice atmosphere.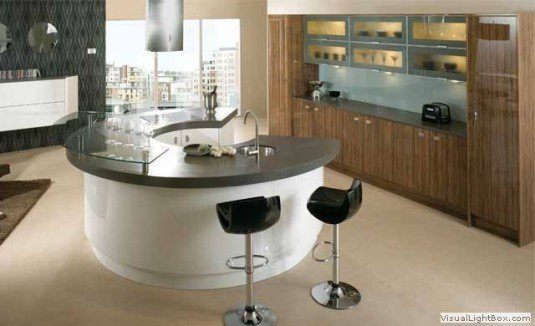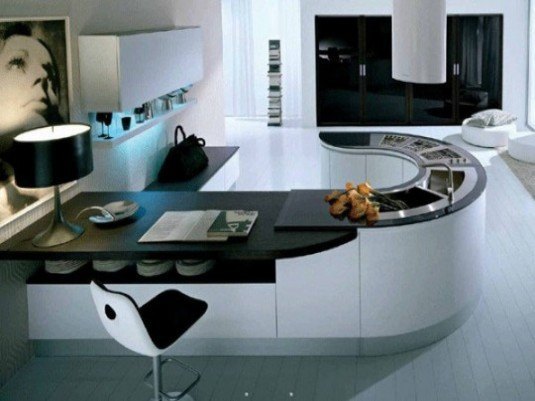 You can choose a red or neon green curved kitchen island for your kitchen. But, the most common colors for kitchen islands are white or brown. The wooden kitchen islands are perfect for those that are more into the traditional and rustic style, while the others can choose some modern and unique design that will add a contemporary accent to their kitchen. Thank you for reading! Enjoy in your day and stay up to date with the content of Karma Stream!