Hey there! For today, I have fabulous ideas of how to decorate your bathroom. The ideas that I have selected for you will blow your mind and leave you speechless.
Your bathroom should be always clean and neat, which means that a good organization is needed. You can make your bathroom look more spacious by hanging up the towels, organizing the books, cosmetics and towels in baskets or shelves, putting your clothes in hampers, etc. Fluffy bathmats can make the floor appear small and cluttered, while subtle and thin bathmats can make bathrooms look more spacious and clean. Mirrors can make your small bathroom look larger too. You can easily turn your bathroom into a peaceful and relaxing getaway.
SEE ALSO: Astonishing Sinks to Give a New Look to Your Bathroom
The bathtubs are usually the focal point in the modern and contemporary bathrooms. You can pick a uniquely shaped and eye-catching bathtub design and make it a focal point in your bathroom too. There are many bathtub designs that will make your bathroom a pleasant area. You can play with two or three colors or if you prefer simple interiors, you can go with all white bathroom design.
You can make your bathroom astonishing with incorporating a unique bathtub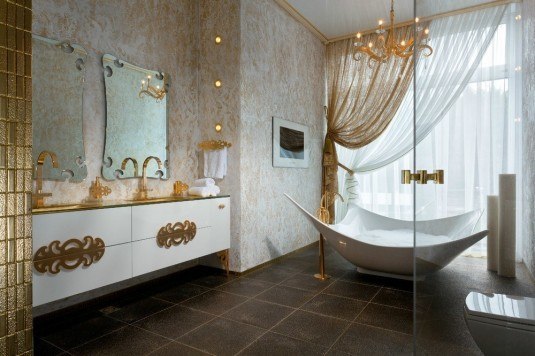 You can make a statement in your bathroom by featuring items in one bold color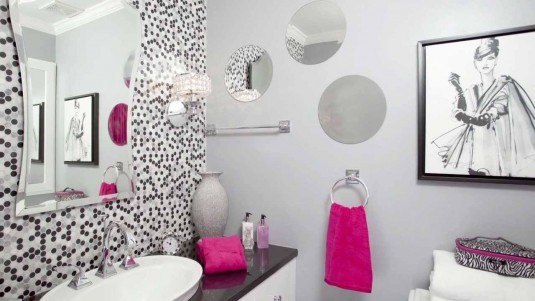 Use fresh colors to make your bathroom pleasant, enjoyable and relaxing place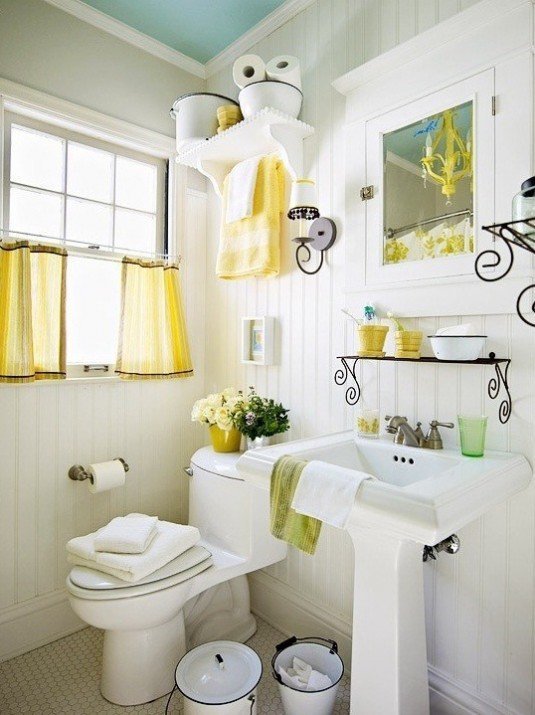 Add a glamorous touch to your bathroom by incorporating mirror tiles, modern chandelier and a lamp that fit perfectly to the bathroom vanity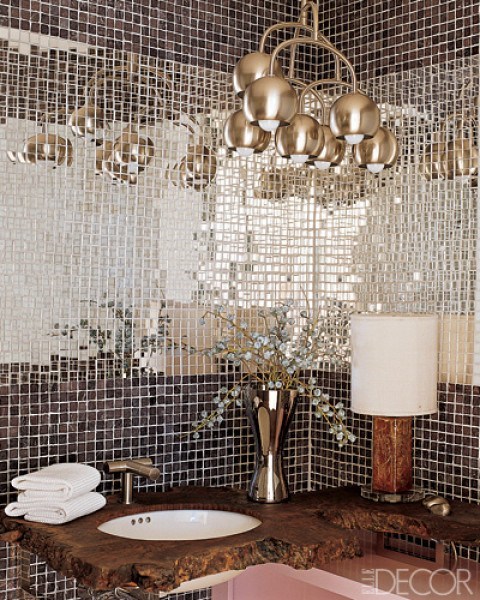 Add large baskets under the sink to store toilet paper, clothes, towels, etc.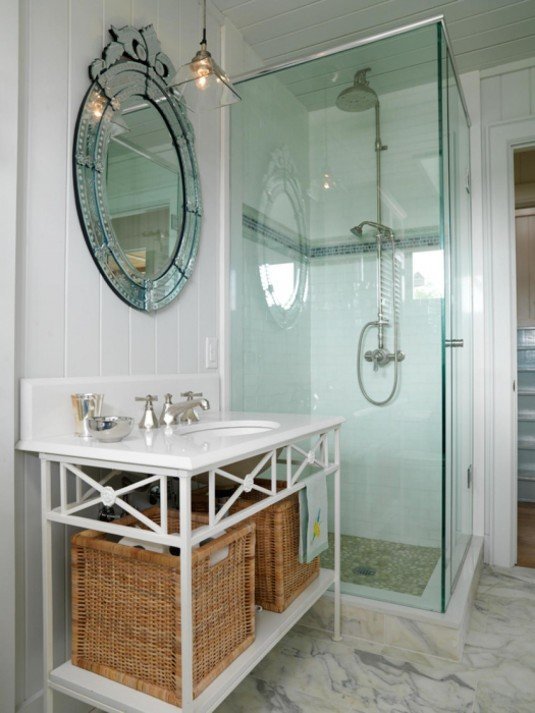 Double sinks are perfect for busy mornings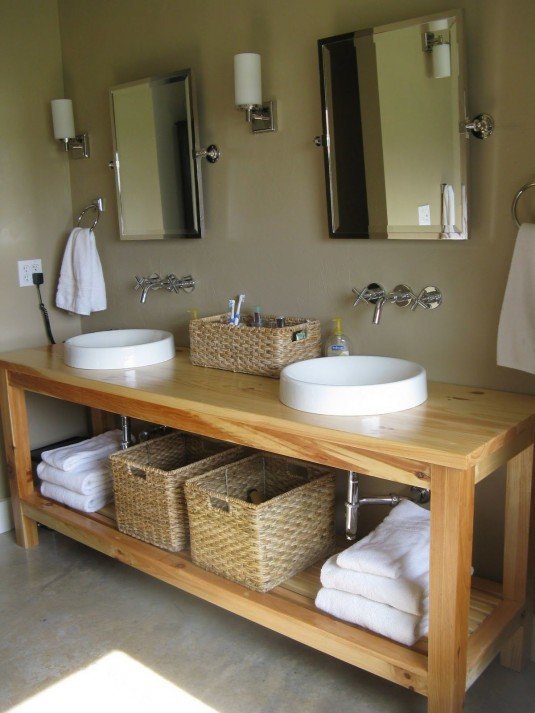 You can give a luxurious touch to your small bathroom and make it look larger by incorporating a mirror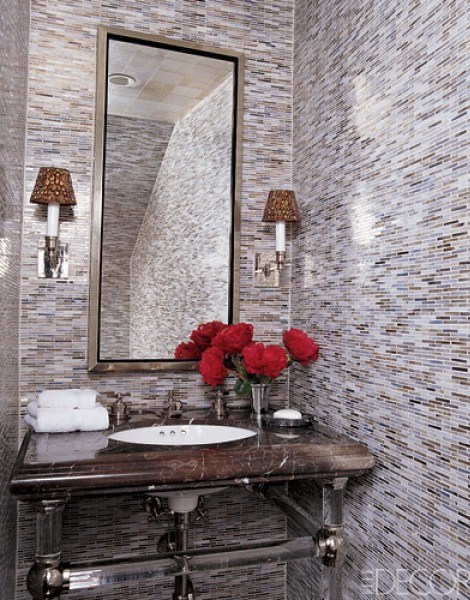 Interesting way to embellish the empty wall in your bathroom and organize your cosmetics and towels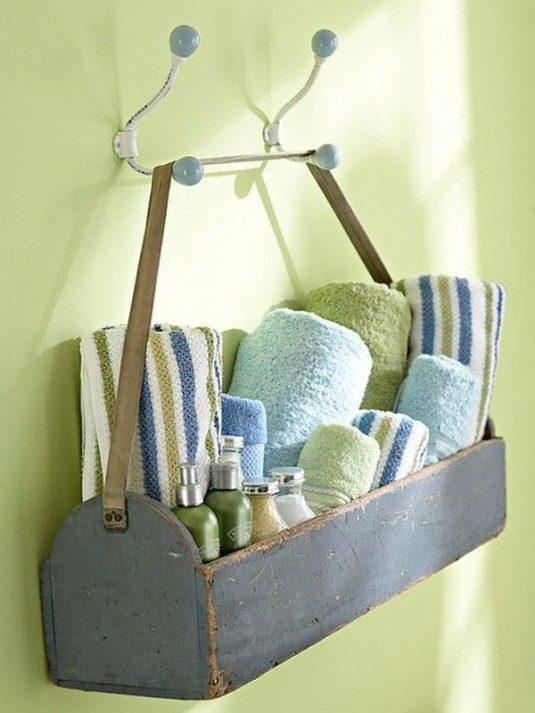 Fantastic over-the-toilet storage idea to store toilet paper and towels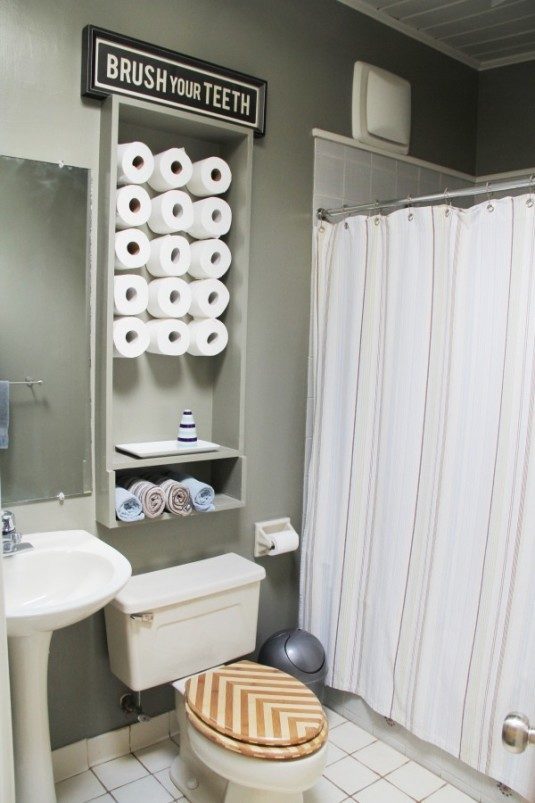 You can use old wooden ladder to organize your cosmetics, toilet paper and towels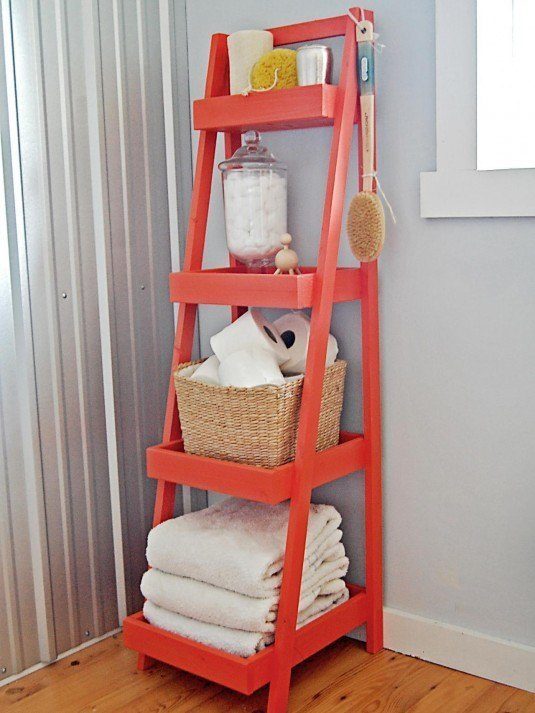 Old dresser transformed into a beautiful towel storage for your bathroom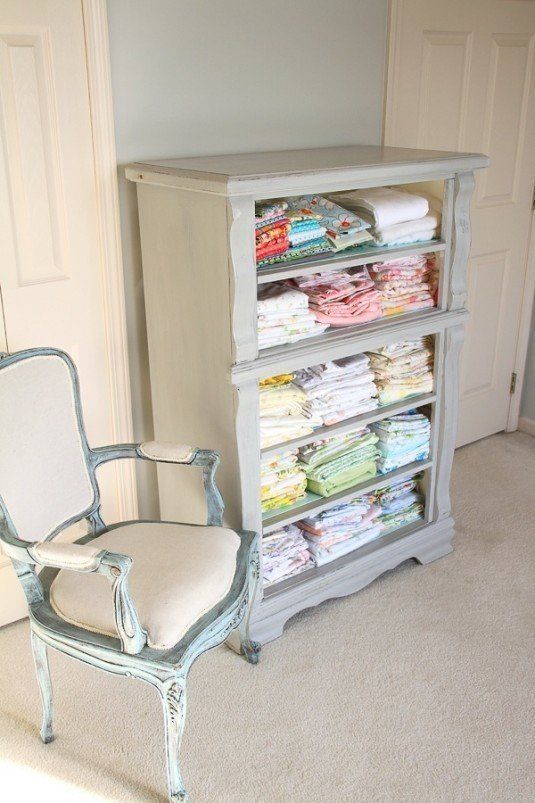 Did you like these ideas of how to decorate your bathroom? If you have some other interesting ideas, you can share them with me, in a comment below. Thank you for reading! Enjoy in the rest of your day and stay up to date with the contents of Karma Stream!