Every bathroom needs smart and creative storage designs and it doesn't matter whether your bathroom is big or small, you are going to benefit greatly from the designs that you are going to see here. They will help you to add space in any area and stay organized. In this article you are going to have the chance to take a look at some Remarkable Towel Storage Ideas For An Organized Bathroom. They will show you how to use every inch in the room, so check out the ideas and get inspired!
SEE ALSO: Creative Shoe Storage Ideas That You Will Blow Your Mind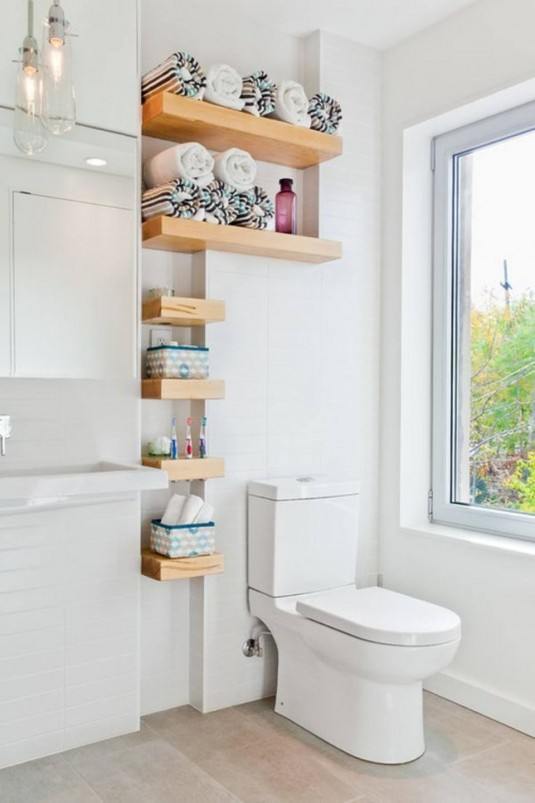 I love the built-in storage idea because they don't only store your towels and other things, but they also add a visual interest into the space.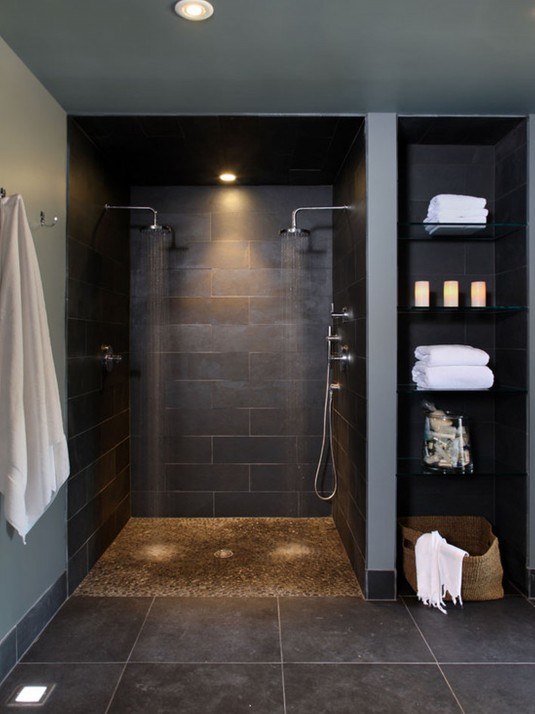 The custom-made vanities will provide you with tones of storage, and it's a great use of the space just below the sink. They easily add an inviting feeling to the room and make the atmosphere pleasant and cozy.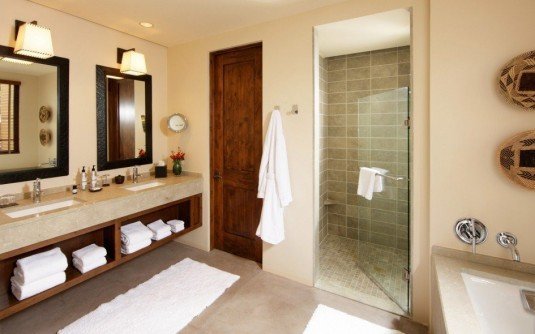 If you want your towels to be out of sight make sure you get a cupboard with drawers. In this way nobody will be able to notice the towels and your bathroom won't look cluttered even if you haven't fold them perfectly good. They are hidden in the storage and there's no mess in the room!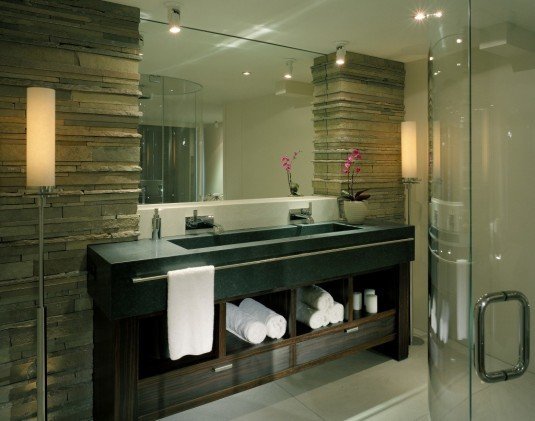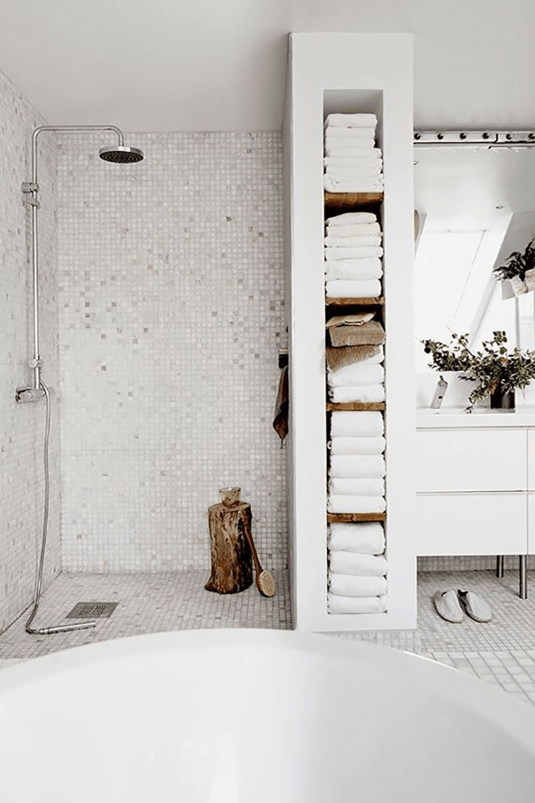 Every empty space on the walls should be used, and this idea shows you how to do it. Get some baskets and hang them above your toilet. They will be within your reach and your towels will be neat and organized. You can store many different items in the baskets and you will have an organized look of your bathroom!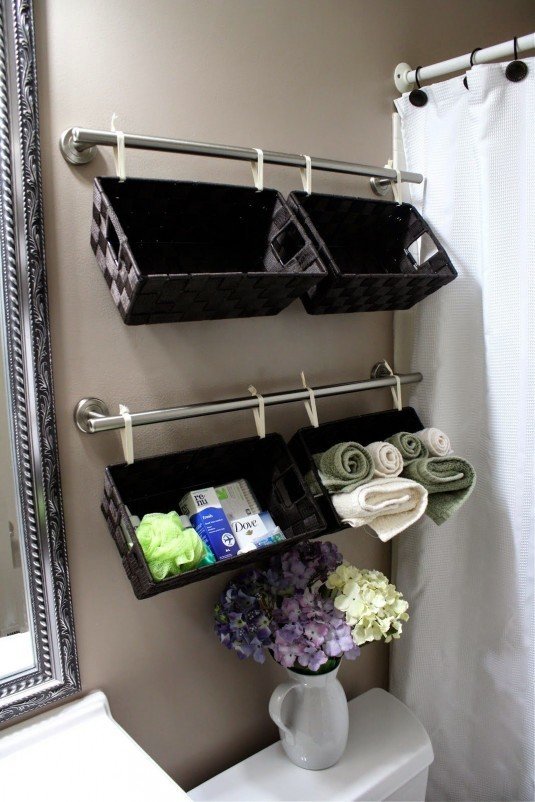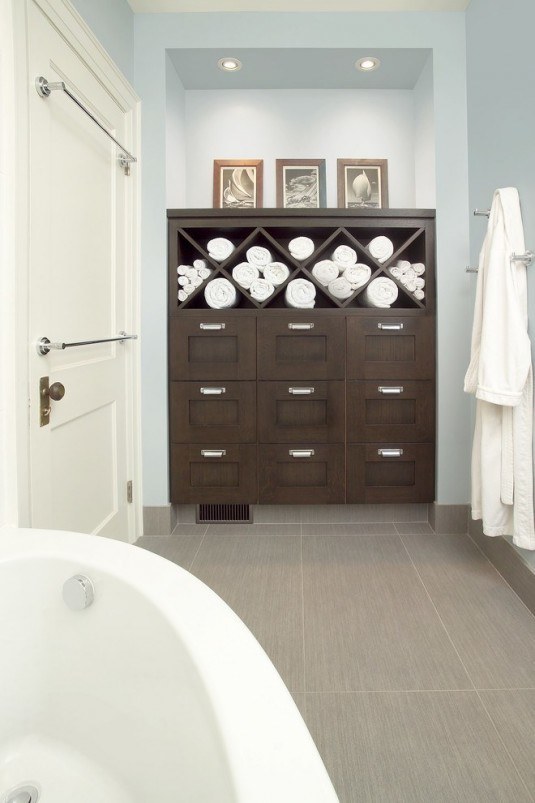 If you are up for free-standing towel storage you could use the wooden ladder that you don't use for other purposes. This is truly a great idea and it's suitable for people who are constantly changing the look of their bathrooms and easily get bored from one and the same look. You can move it around, and in each level you can store million of different items. Plus, you can paint it in any color to match your bathroom decor!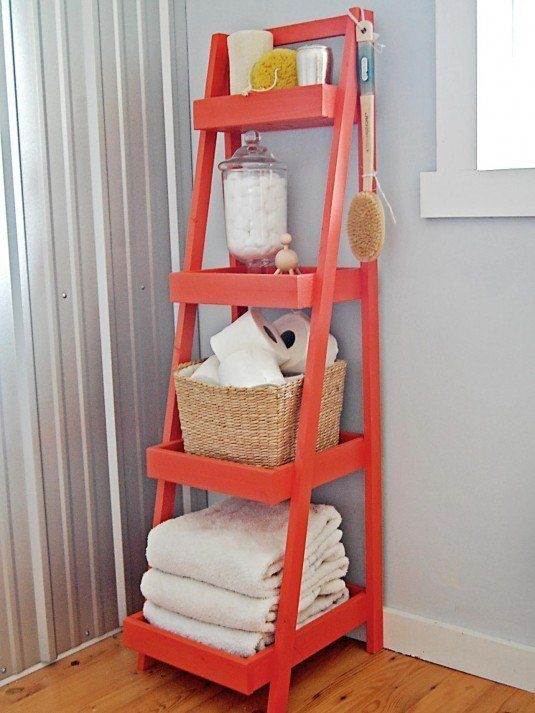 The ladder will help you bring dimension to the space, and break the monotony in the area. It brings visual appeal to the bathroom and what's more your towels will be on hand!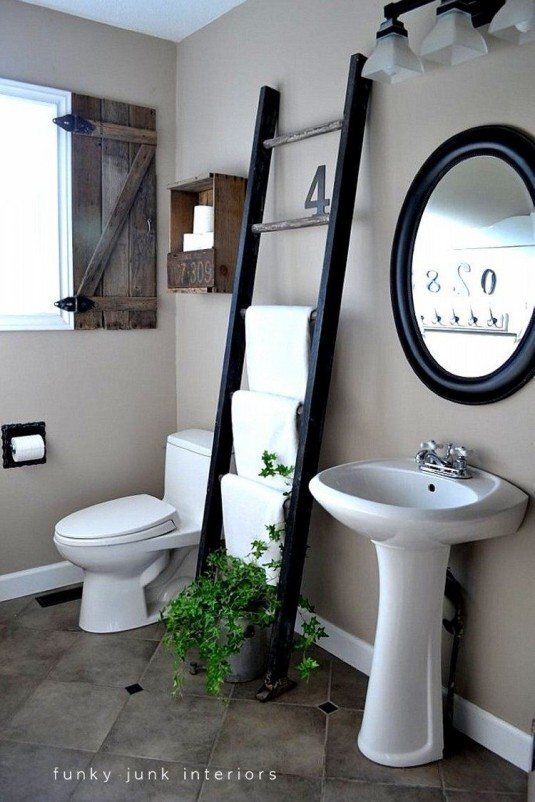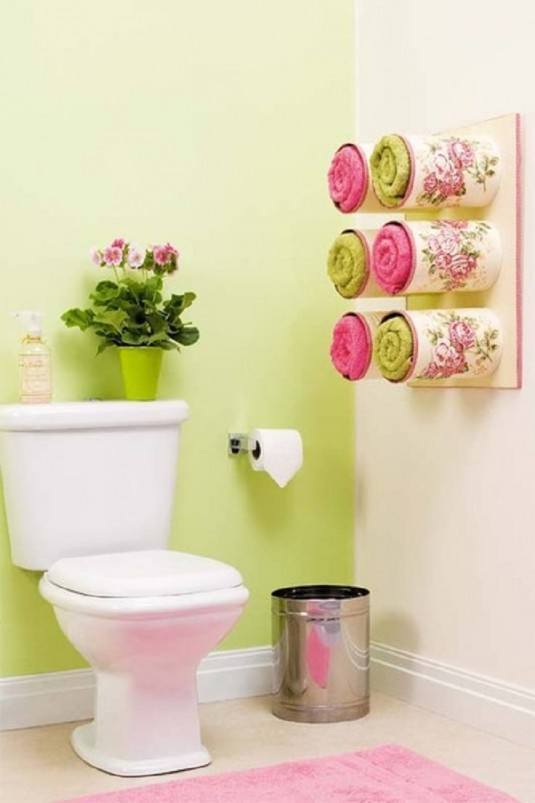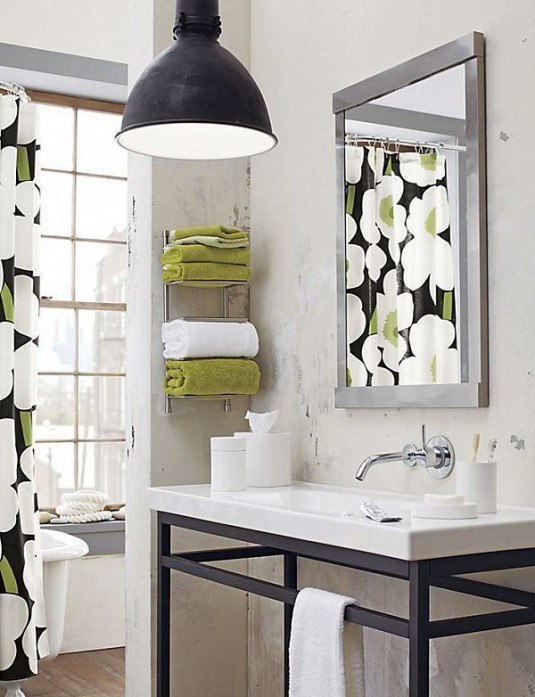 The crates are the less expensive way to add additional storage to the bathroom. You can get them for cheap price and you can decorate them in the way you'd prefer the most. Have some fun with them and get your towels at place!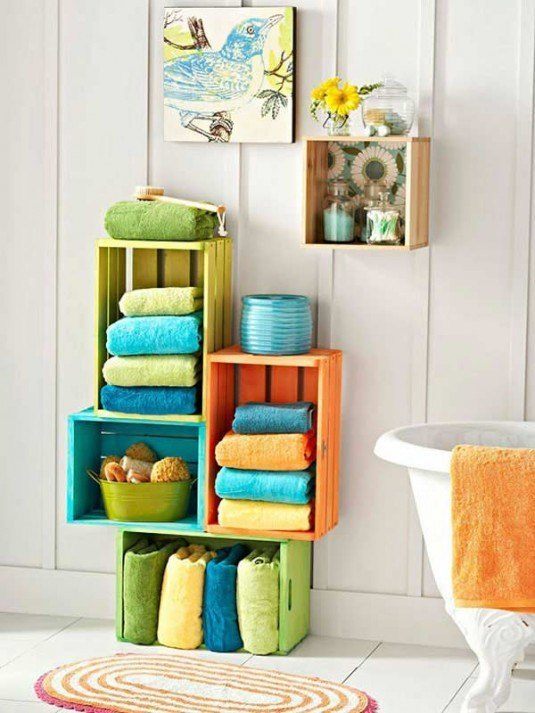 Your wine racks can fit perfectly well into the bathroom as well. They can store all of your towels and give a sophisticated and elegant room to the space! The towel storage ideas are really function so no matter which one you choose, you can't go wrong!