Forget about the ordinary interior designs and go for something more fun this time. The decor ideas that you are going to see in the photos below are cheerful, interesting and very pleasant for the eyes. In this environment you will never feel sad or disappointed and they are going to bring million smiles to your face. Scroll down and take a look at the Interesting Color Block Interiors That Will Grab All Of Your Attention.
SEE ALSO: Wonderful Paint Color Ideas For Your Living Room
Color block doesn't belong only to the fashion world, and interior designers have come up with really great colorful interior designs that are really hard to go unnoticed. If you want to make statement in a room then this is definitely the right way to do it. Check out the ideas and see it for yourselves!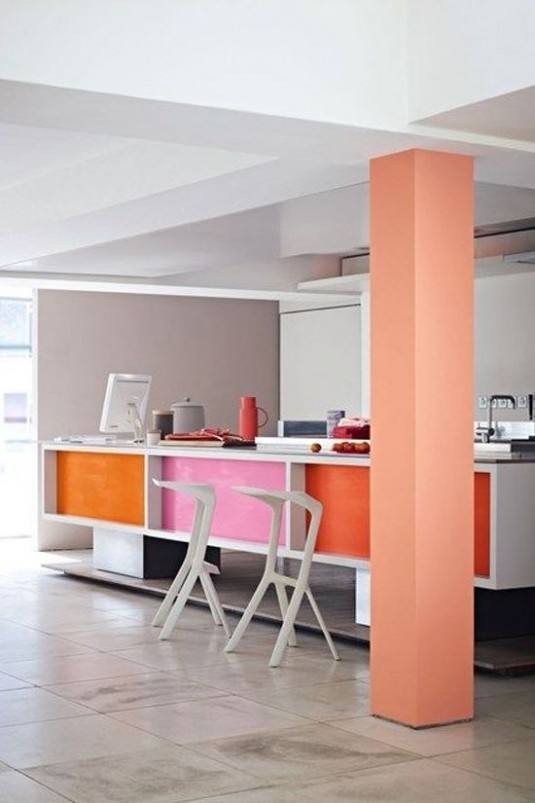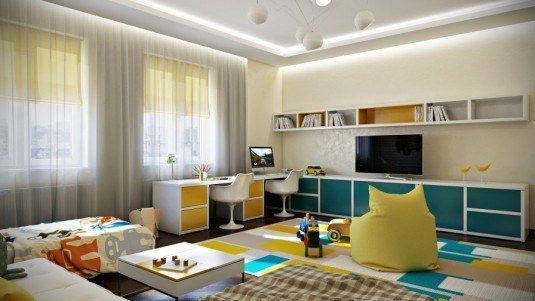 These are the designs that doesn't let you hang any art piece on the walls because they are artistic in their own way. The space won't look dull and lifeless but in fact will boost your energy and will give you only good vibes.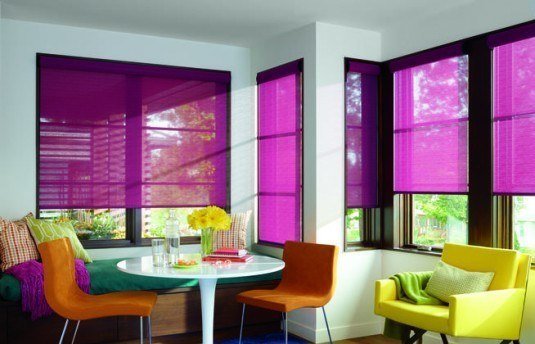 If you are in love with all the kinds of geometric figures that exist out there, you are on the right track. The color block trend goes perfectly well hand in hand with them and the result will be more than fascinating.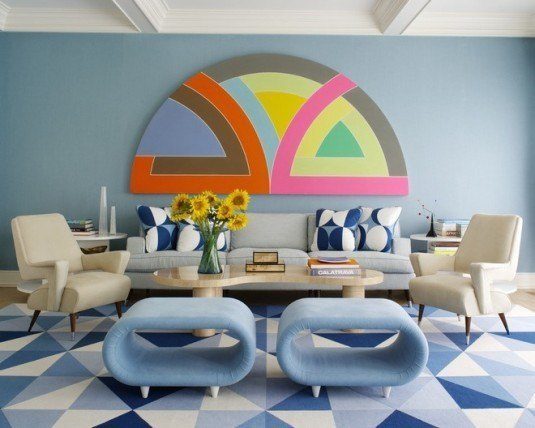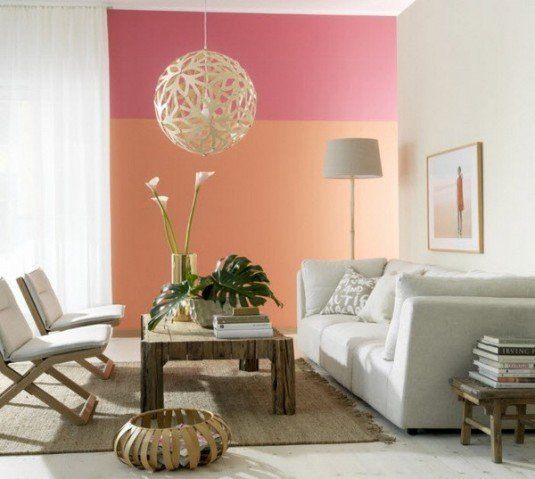 In order to pull off this style effortlessly you will need to choose contrasting colors, and even color that don't normally go together. The combinations of such colors will give bold look to any area!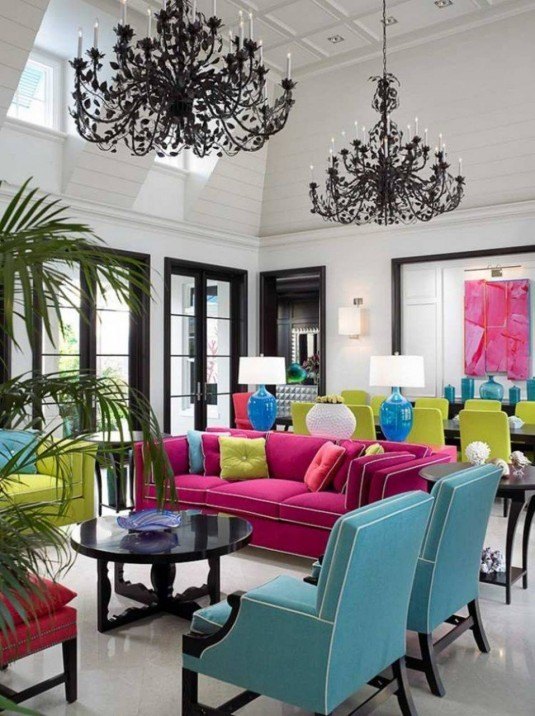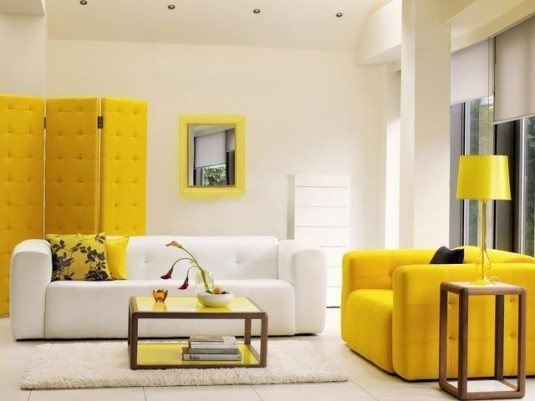 If you are not too fond of colors but you still want to have some color block traits in your room copy the idea below where one half of the window is painted yellow and the rest of it is white. And you will need at least one furniture item in another color that will make the contrast.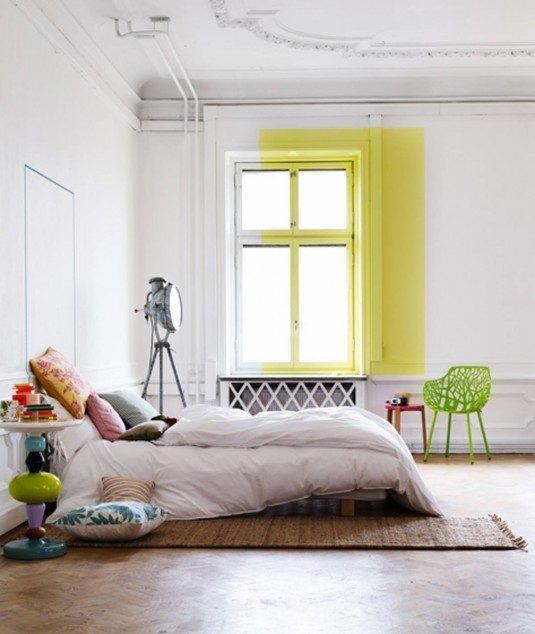 The interior designs are so cute that they will blow your mind and you will want to have them in your home.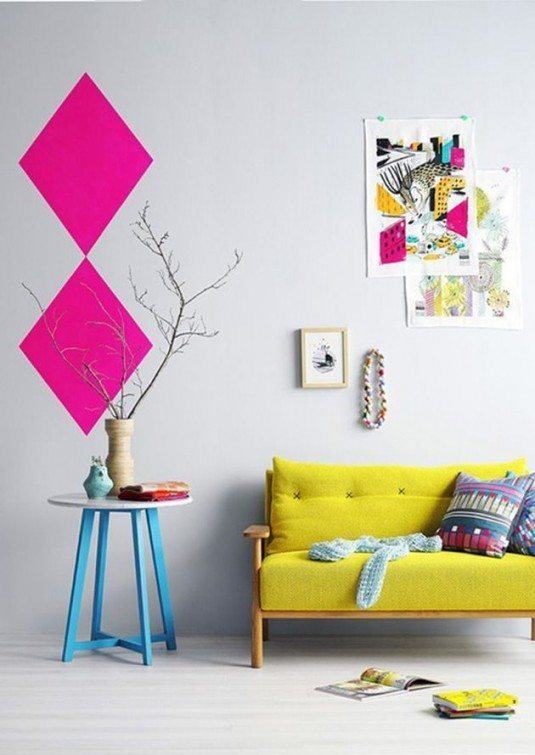 The easiest way to incorporate the color blocking in your home is by painting the walls halfway up. Choose one neutral color while the other is a darker one. The idea below is a great example of it!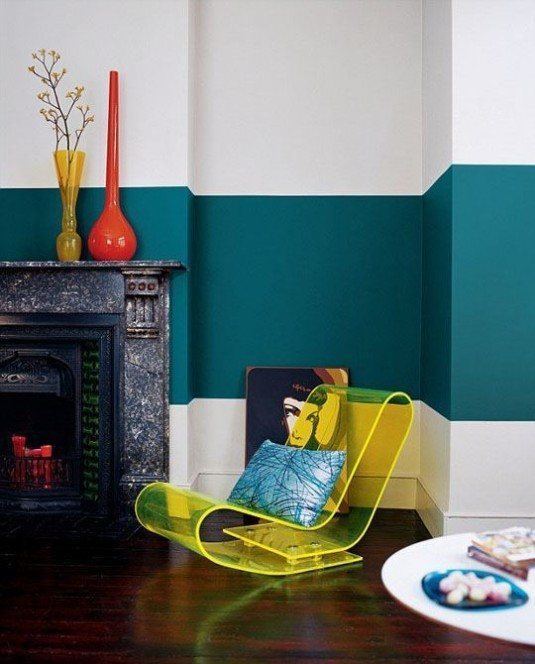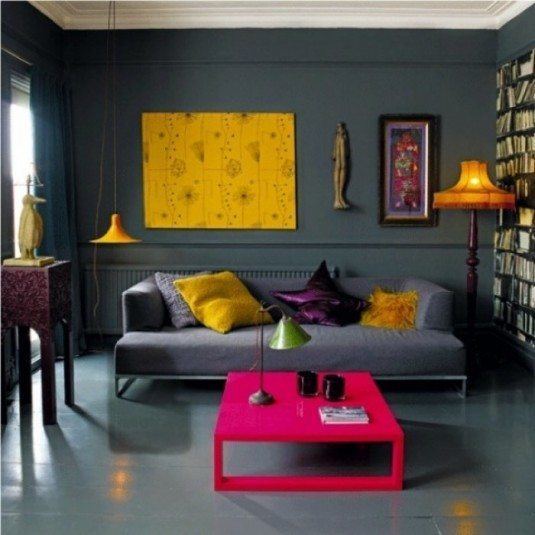 You can keep the room completely neutral and incorporate the color blocking through an art on the wall. Go ahead and have some fun with different colors and different shades and transform the look of the space!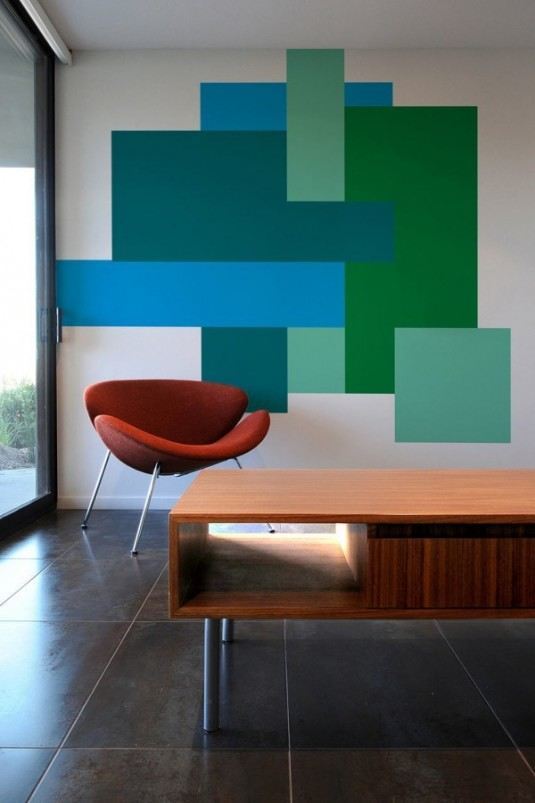 One of the best things about the color block trend is that you can get super creative with it and play with tones of different colors and shades. They will transform the room and give it a completely different atmosphere! Thanks for stopping by and don't forget to come back for more inspiration!