For today, I have an amazing collection of double bathroom sinks for busy mornings. You have two options when designing your bathroom: you can go with a single or double vanity. The lifestyle needs and the space constraints are one of the major factors that impact on what we will choose, single or double sinks.
SEE ALSO: Amazing Bathroom Vanities Decorating Ideas
If you are living in a small apartment, you probably have a small apartment and a single sink may be more preferable than a double one. Double sinks are perfect for master bathrooms. Let's take a look at my selection of double bathroom sinks.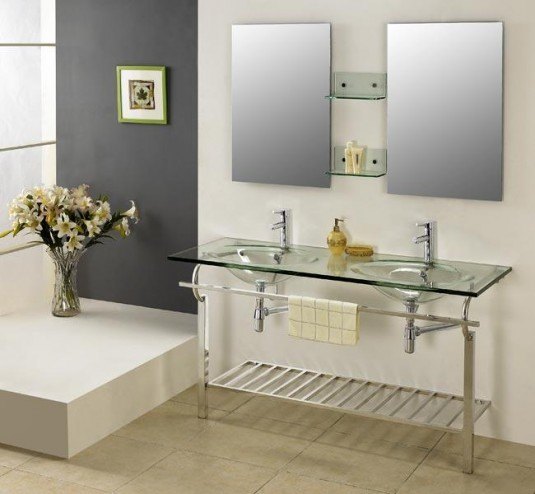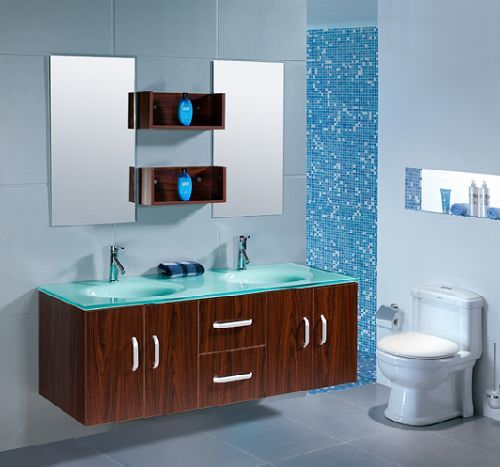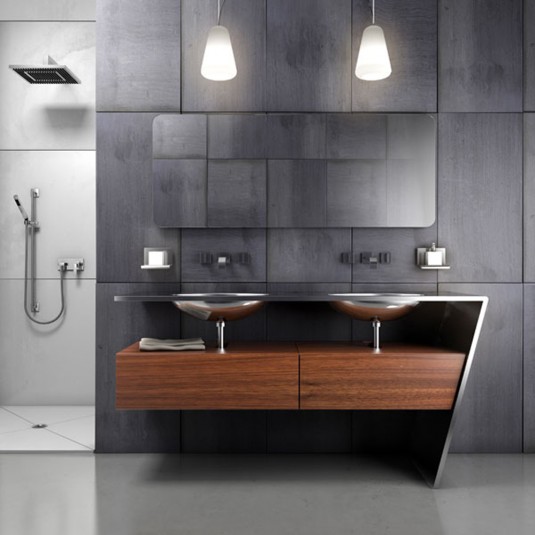 I call these double bathroom sinks "His and Her" bathroom sinks, because they allow a separate space for each. With these amazing and really functional sinks, you don't have to feel cramped and rushed in the mornings anymore and you don't have to wait for your wife or husband in front of the bathroom to get ready. Can I go first? Wait, there are two sinks and you can finally wash your teeth together.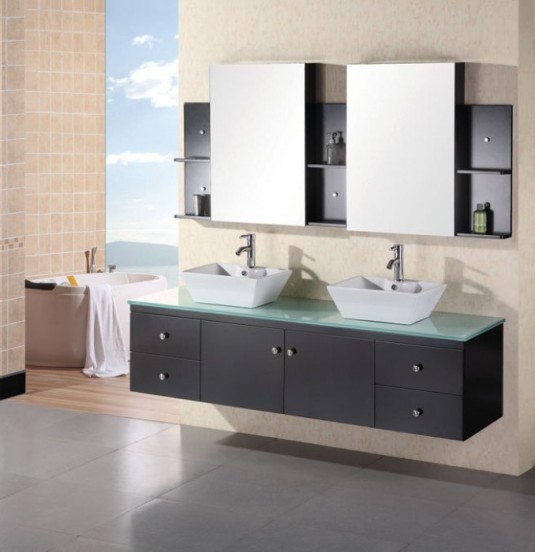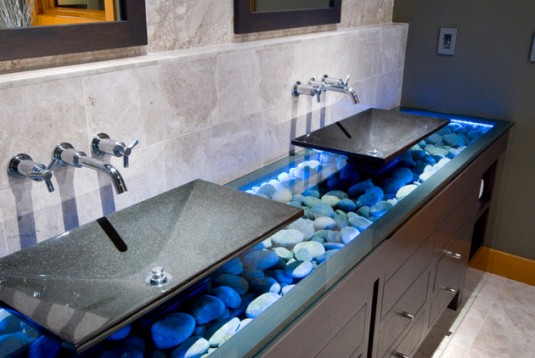 These bathroom sink vanities allow you to keep separate your personal sundries, while allowing plenty of space for both of you to prepare for the long working day without a hurry. You can find them in a wide range of designs, styles and price ranges. I really like them, because they seem very attractive and functional. You can choose them to be in one style or if you are creative and want to experiment, you can choose two different sink styles to decorate your bathroom.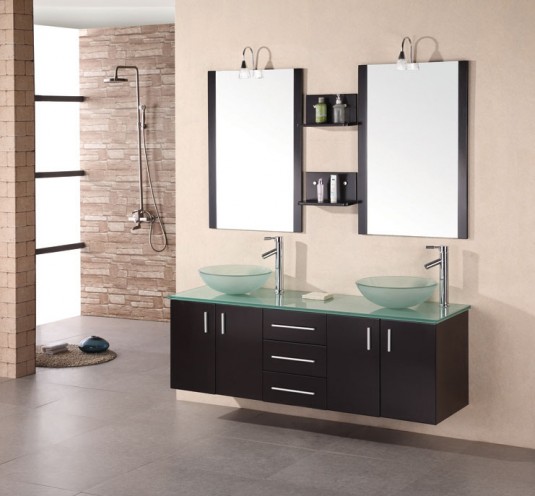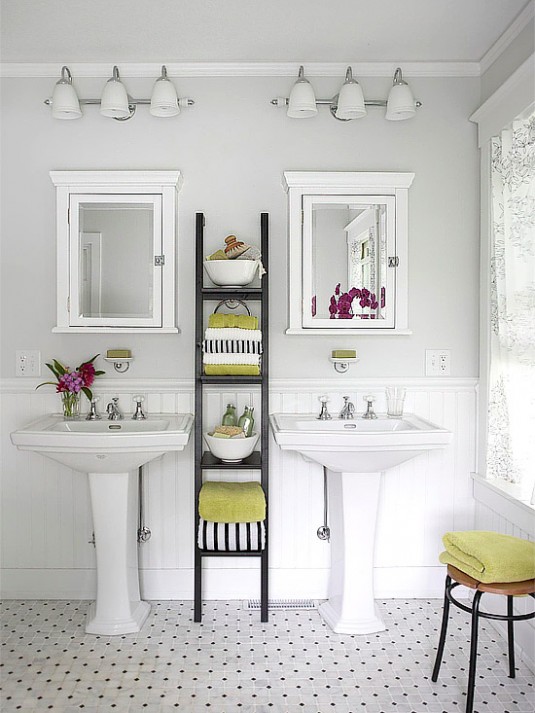 Even in the small bathrooms can be installed some of these double bathroom sinks. You only need to find a design that will fit in your small bathroom and enjoy the benefits that these bathroom sinks are offering to you.
If you had a storage issue in your bathroom, you should definitely go for double sink vanities, because they are offering a plenty of space. You will finally have a space for your hair tools, cosmetics and makeup.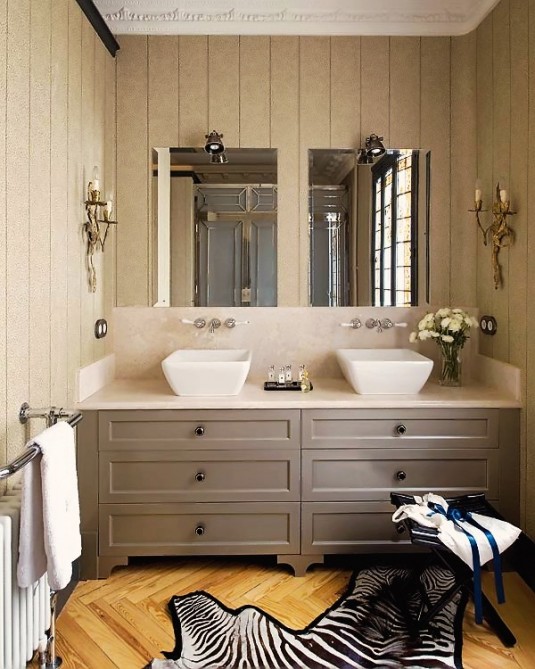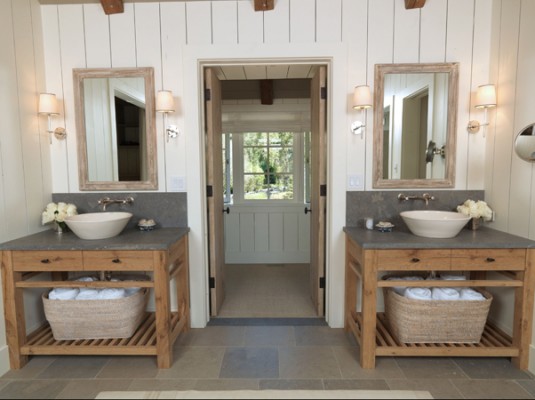 I hope that you enjoy this gallery featuring Double Bathroom Sinks for Busy Mornings, as much as I do. If you have some other interesting ideas that you want to be shown on our site, please feel free to write us a message or comment below. We would love to know what our faithful readers want and need. Thank you for reading. Enjoy in the rest of your day and don't forget to stay up to date with the contents of Karma Stream!