While having a lot of books can improve the look and feel of your interior and make you look smarter, every book lover knows how much of a pain organizing, storing and moving these books can be. That's why, I have made you an interesting post that is called "Creative and Innovative Book Storage Ideas You Have to See Now". Are you excited?
SEE ALSO: Wonderful DIY Creative Projects Made From Old Books
There are million bookshelf designs on the market that will blow your mind and make you decorate your interior with a bookshelf. If you can't afford or you don't want to waist your money on a new bookshelf, then you should consider some other alternatives, like storing the books under the bed, using the area under the stairs for displaying books or turning the ceiling in a magnificent bookshelf. There are many impressive ideas, but I have selected the best fifteen book storage ideas. Let's check them out! Enjoy and have fun!
Lovely Tree Bookshelf Idea
If you are searching for a unique and fun way to display your books, then the idea below is for you. This tree bookshelf will give a glamorous touch to your living room and make you look smart and intelligent.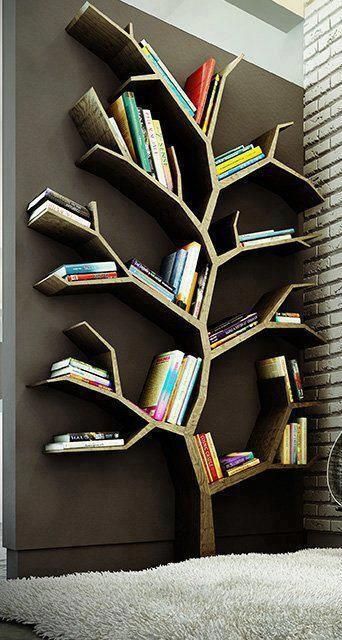 Built-In Storage Shelf
This is a clever and interesting way to organize and display not only the books, but every other decoration you want to be seen.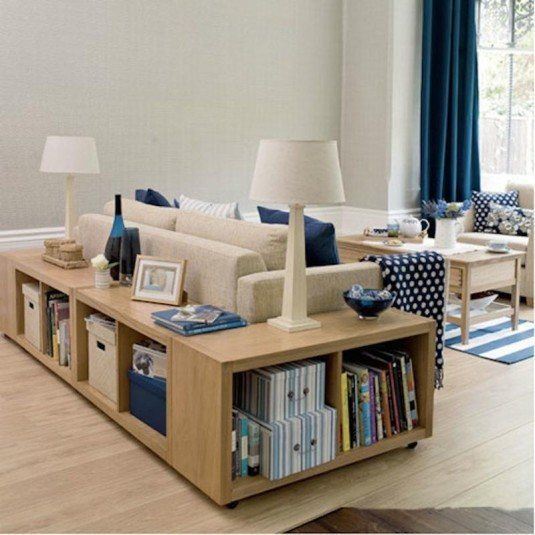 Fantastic Reading Area
You can turn the empty corner in your hallway or bedroom into a beautiful and relaxing reading area. I really like the idea, what about you?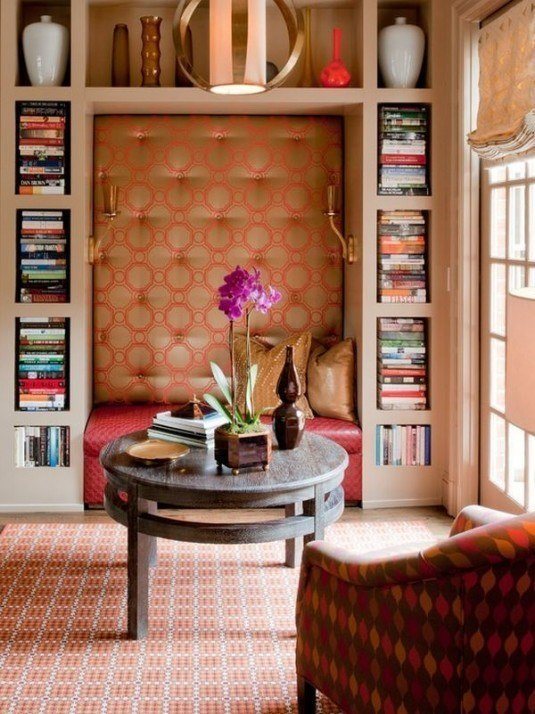 Crate Book Storage
You can place a create like this near the sofa in your living room or in any other room. The idea will fit perfectly to the vintage style interiors.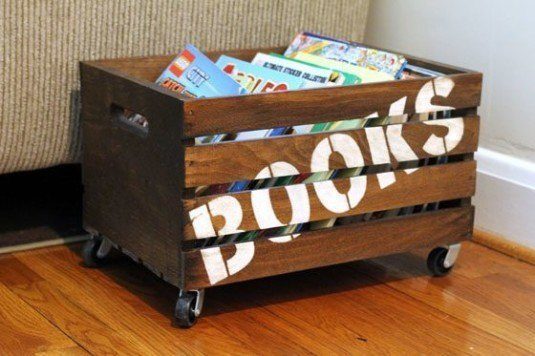 Space-Saving Bed
You can use the space under the bed to store not only books, but any other item.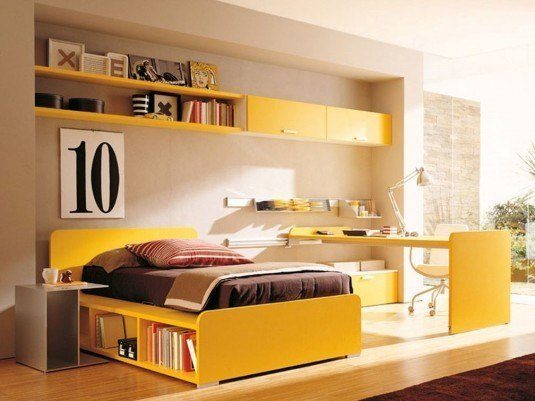 Quick and Easy to Make Storage Idea
If you have some free time, then you should consider creating the book storage design below. It is really easy and it will give a vintage touch to your interior.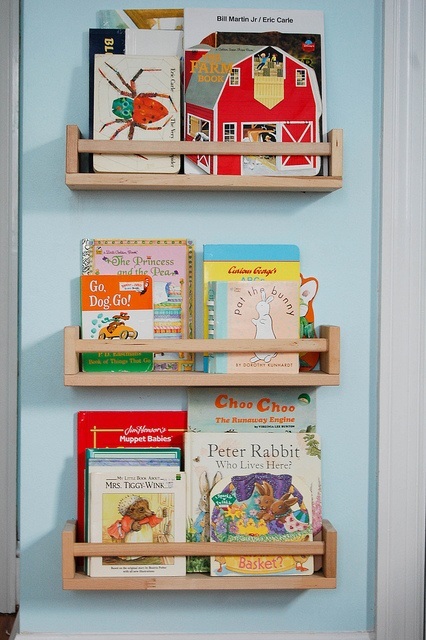 Tree Bookshelf For Kids Room
Tree bookshelf ideas are amazing alternative that you can use to embellish the kids room. I really like the idea below, what about you?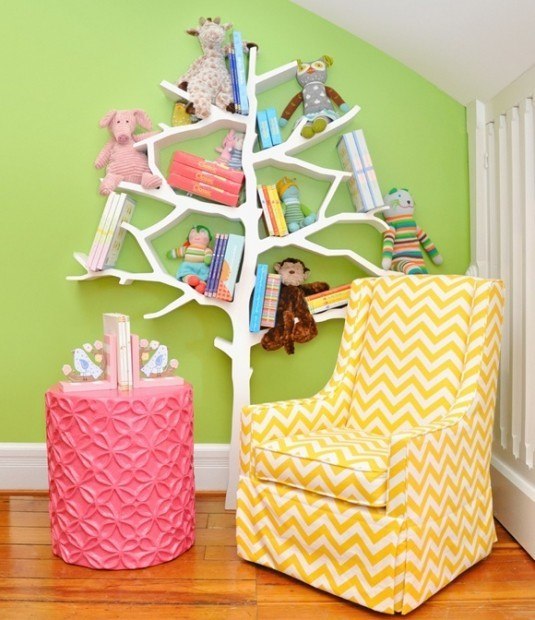 Amazing Book Sling
The book sling below also is an interesting and fun way to store all of your books. Plus, this is a great way to embellish the walls in your house.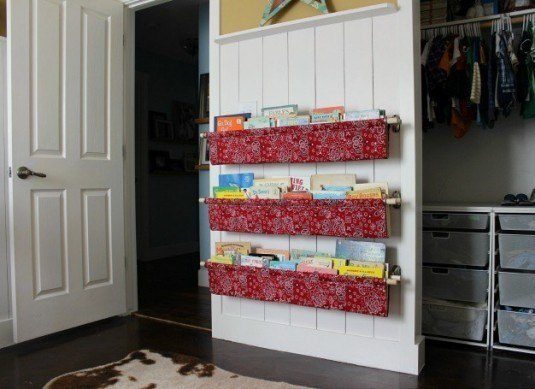 Bookshelf Made of Creates
You can paint the old wooden creates in different color and make a beautiful and fun bookshelf for the room of your kid or your bedroom.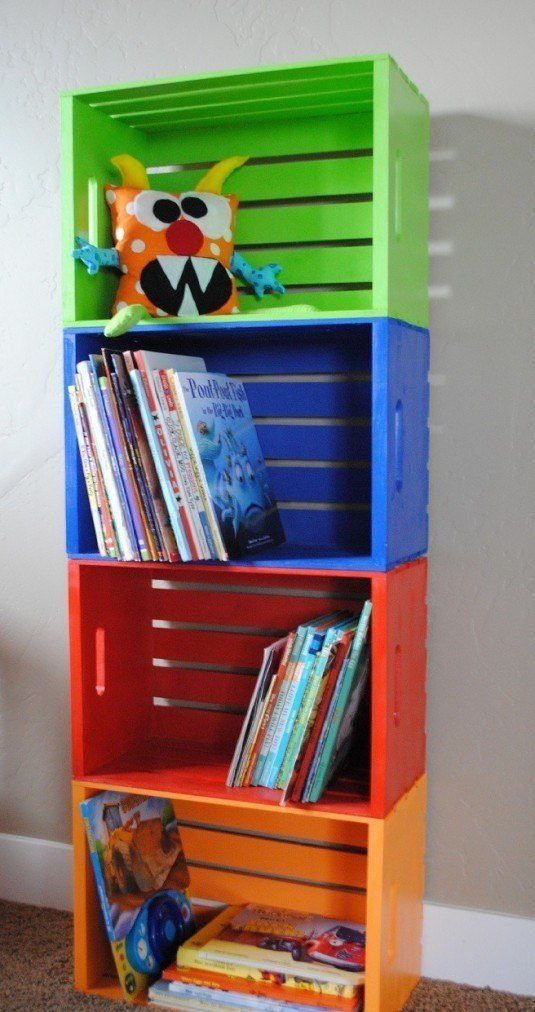 Basket Storage Solution
You can hang baskets on the walls in the room and organize the books and toys of your lovely kid.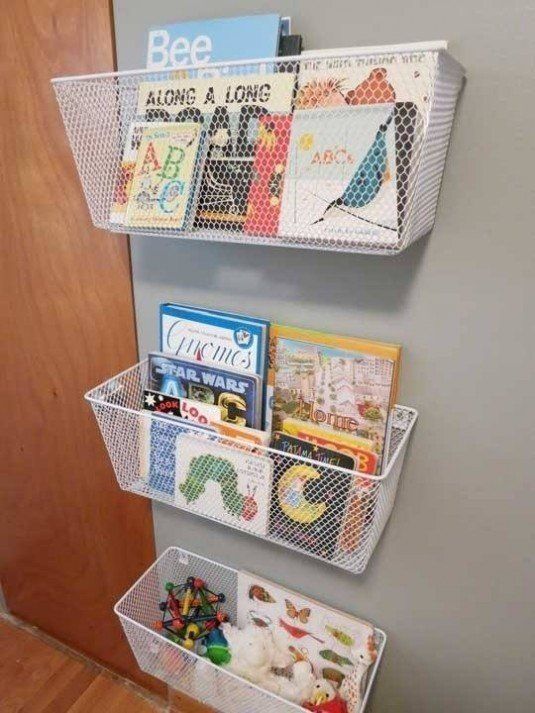 Kitchen Island Storage Solution
You can use the kitchen island to store your cookbooks and other books. Although it is very unusual place to store and organize your books, it looks nice.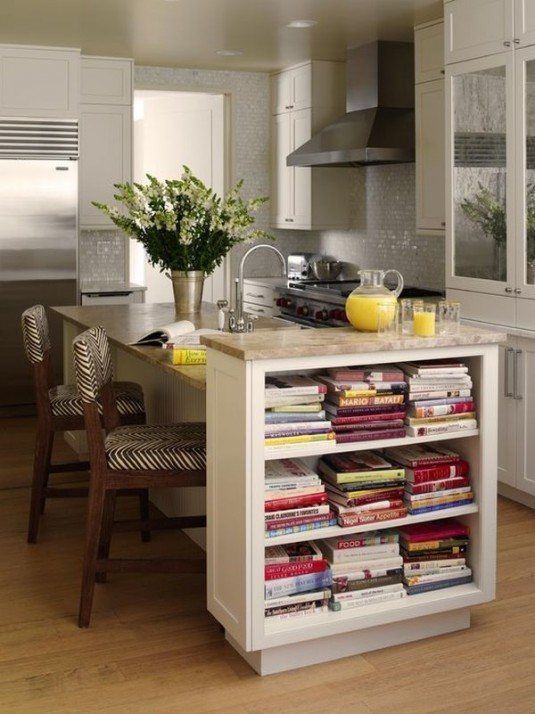 Toilet Paper Shelf
If you have a small bathroom, then the idea below is perfect for you. You can buy this toilet paper shelf or you can create it easily, in just a few minutes.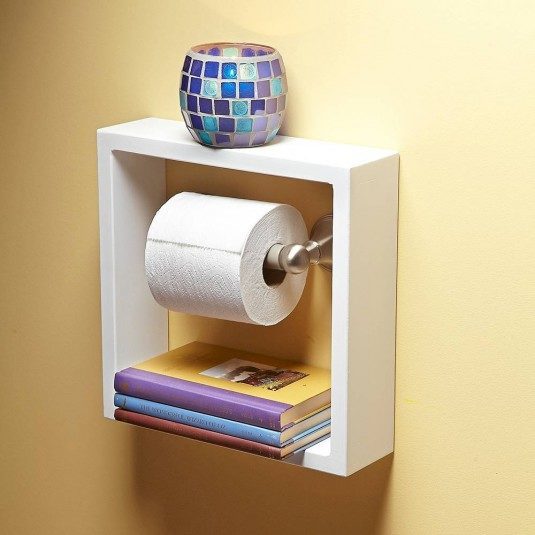 Bath Design With Book Storage
Nowadays you can find many free standing bath designs that feature area for storing books. This idea is perfect for those who enjoy reading books, while taking a bubble bath.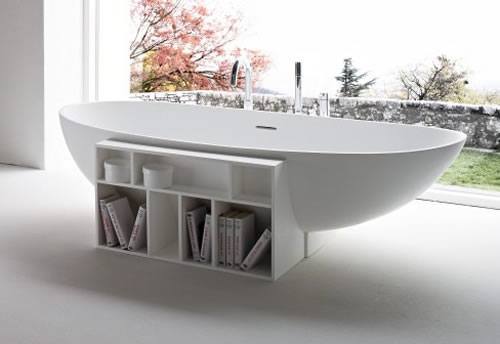 Staircase Bookshelf Design
Turn the space under the stairs into a beautiful bookshelf, where you can display your favorite books.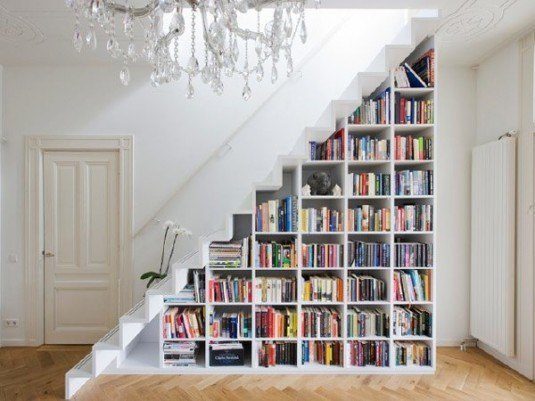 Ceiling Bookshelf
The last bookshelf idea is one of the most creative and innovative one in this gallery and that's why I like it! Would you dare to turn your ceiling into a bookshelf? You can share your opinion in a comment below!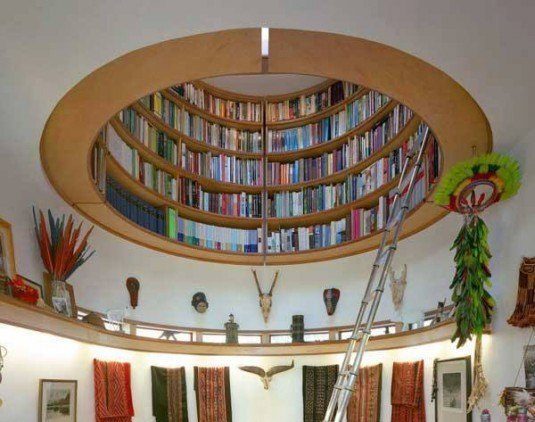 What do you think about these book storage ideas? I really like them and I truly hope that you like them too. You don't need a degree to create your own bookshelves, library or reading area. Pick an idea, and embellish your beautiful home with one of these book storage ideas. Thank you for reading! Enjoy in the rest of your day and stay up to date with the content of Karma Stream!