Hey there interior design lovers! I know that you are in love with all of the modern and contemporary home decors that we are sharing with you every day, and that you are here in search for more amazing ones. Today I decided to share with you some Royal Purple And Gold Interiors That Will Fascinate You. Since colors play a major role in interior design, it's of crucial importance to combine them right in order to get outstanding final results. These two color go perfectly hand in hand together and create magical interior designs that are hard not to love! Check them out and see what I'm talking about!
SEE ALSO: Wonderful Attic Designs That Are Worth Your Time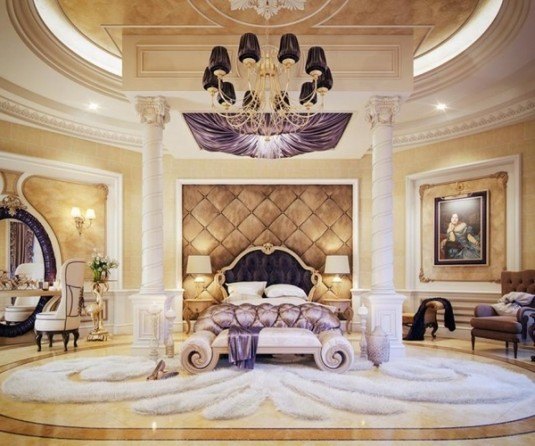 A room can look much more pretty just with matching the colors right. We have to admit that purple and gold work magic in interior design. What do you think so far?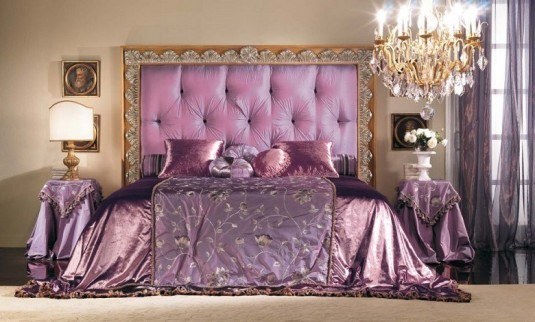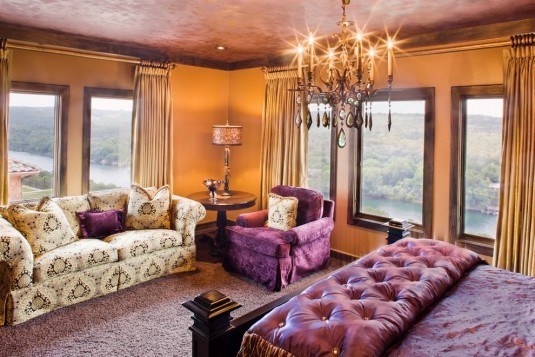 The gold and purple colors create such a theme which makes any room in the house scream luxury and glamour. As you all very well know, purple and gold are colors are associated with luxury and royalty, and the use of these colors in a room is done to perfection. A color theme is definitely a great way to set the tone for any living area because it enables its transformation into a classy and comfortable space that everybody will enjoy.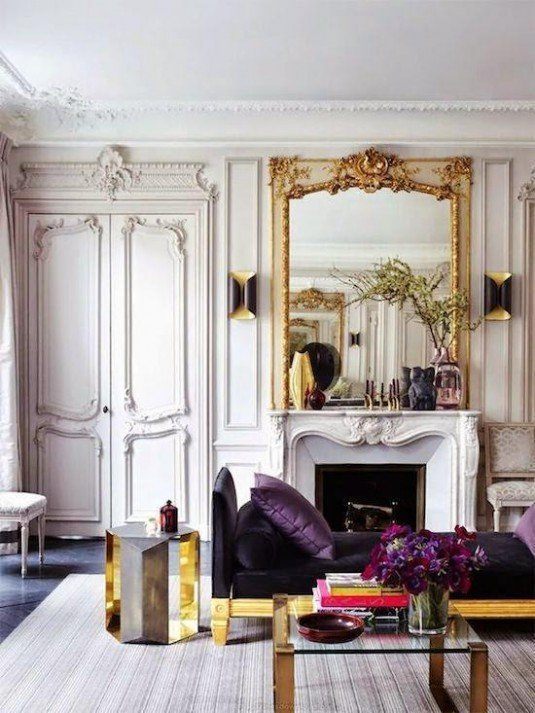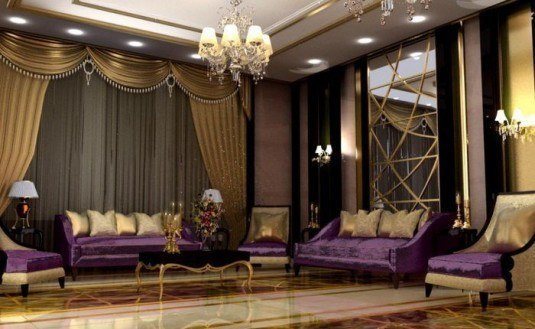 There are so many shades and hues of purple that you could use in your home decor, so it's up to you whether you want subtle or a bold look. If you want your interior to be eye-catching we suggest you to go for the darker tones, while if you want the atmosphere in the room to be more relaxed then the brighter tones are just perfect for you.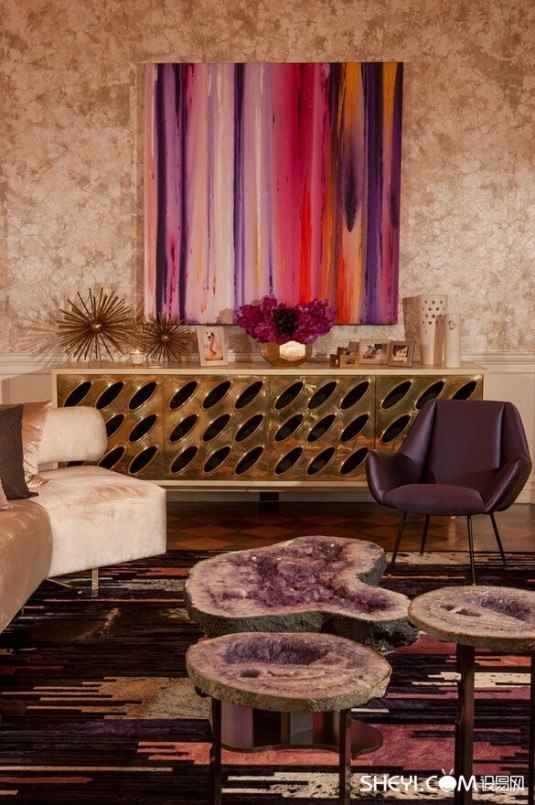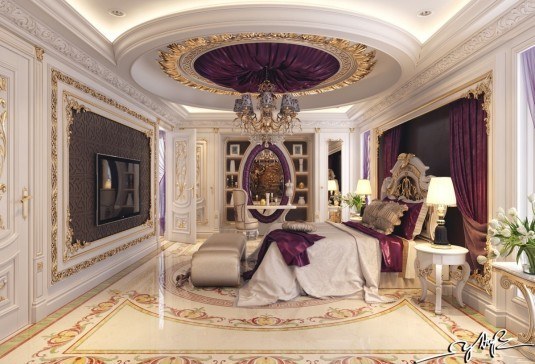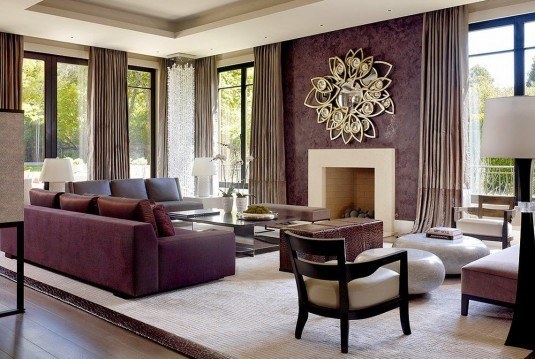 Just by adding hints of gold in the white and purple bedroom you will get sophistication and glamour that will make you say wow. What's your opinion in this bedroom? It's pretty amazing, isn't it?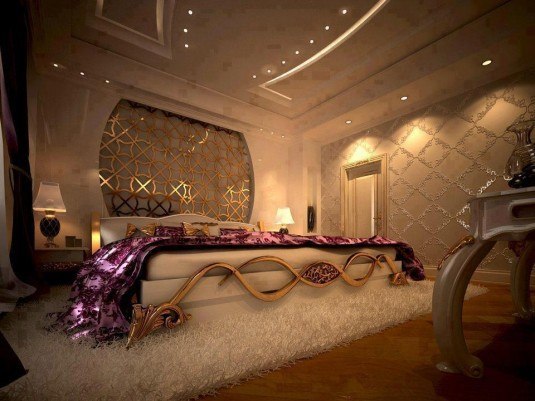 If you decide to decorate your room with light purple color you will make any modern interior design feel cool and intimate, tender and attractive. Don't forget to add gold details to spice up the things and make it look even more glamorous!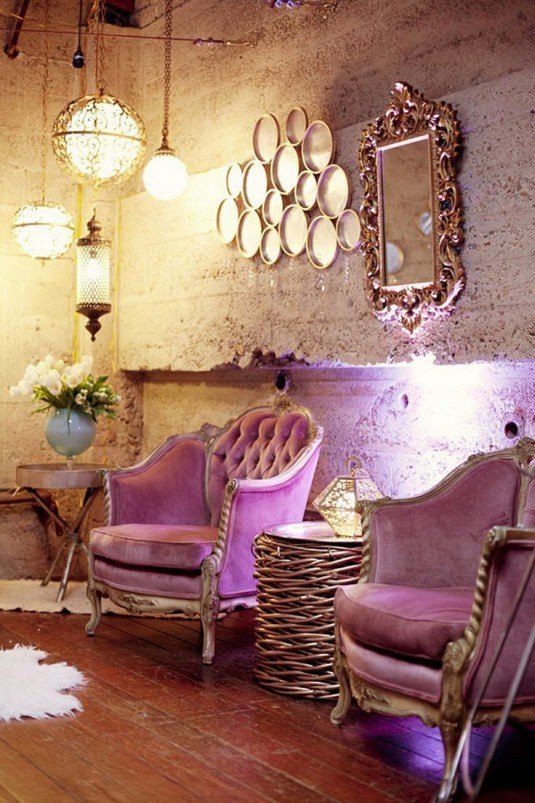 Do you find this color combo appealing enough to incorporate it in your home decor? These two colors work amazingly good in any room starting from the living room, dining room, bedroom to the bathroom, hallways and kitchens. If you thought that the purple walls are not your thing maybe the photo below will convince you in the total opposite. Which design caught your eyes the most? I'm dying to know, so make sure you inform me in the comments below. And don't forget to come back for more inspiration! Thanks for reading and enjoy your day!