If you live in an attic and you think that you are unfortunate, scroll down through the photos below and convince yourselves in the total opposite.
The slanted roof is not considered to be a disadvantage, but it's a challenge that can be overcome with so many different modern design solutions. I hope that the photos below will show you that living in the attic is not bad at all, and that you will get inspired to remodel your attic in a super modern living environment. Let your attic not be only the space where you store all of the unnecessary things, and take a look at the Wonderful Attic Designs That Are Worth Your Time.
It can act as a whole apartment or just some parts of it, but either ways you are going to love it. If your house or building has an attic then you should definitely see the designs that I have found for you. They are going to fascinate you and get your imagination going!
SEE ALSO: 15 Ways To Make Your Walls Look Wonderfully Eye-Catching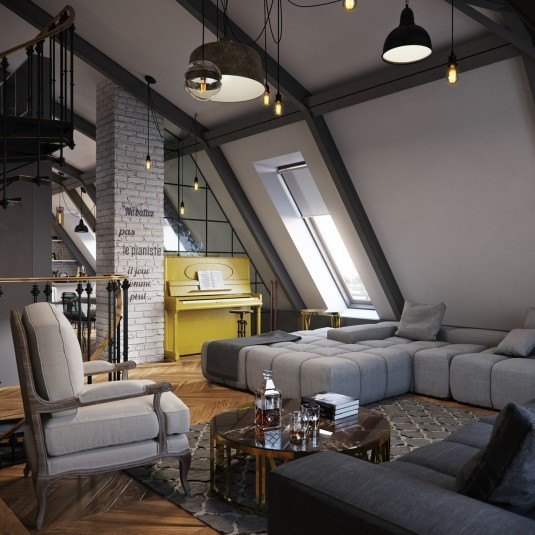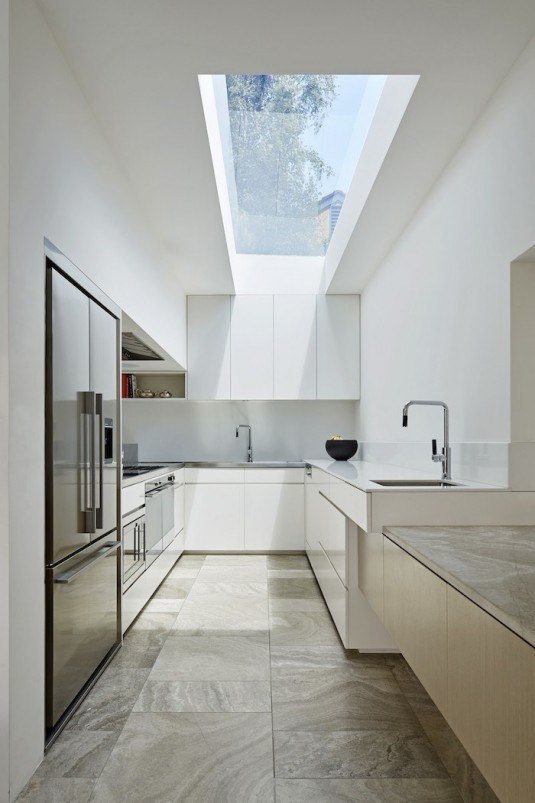 Since we were little kids we used to hide in the attic or in the basement because that were the places that were the most quite and tranquil. If you are looking for peaceful areas in your home the attic is the perfect place for you. The traffic flow is on a low level and you will have quiet time on you own, far away from the rest of the family. Now it's the perfect time to turn your old attic into a modern one!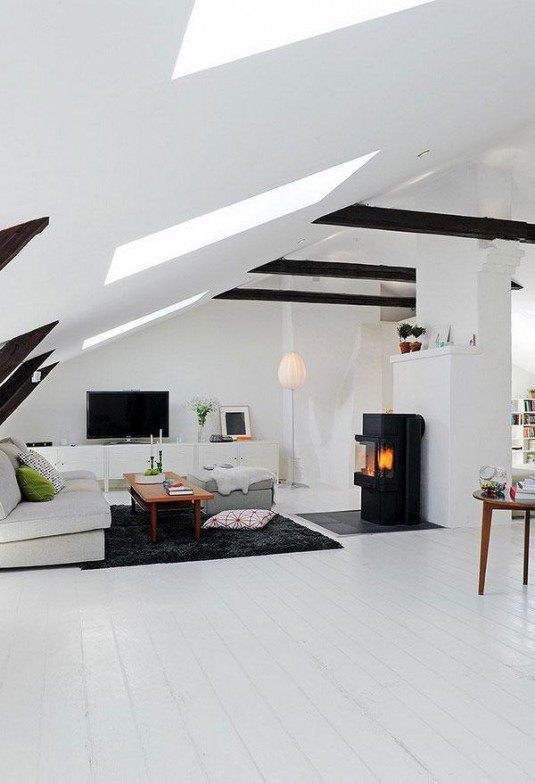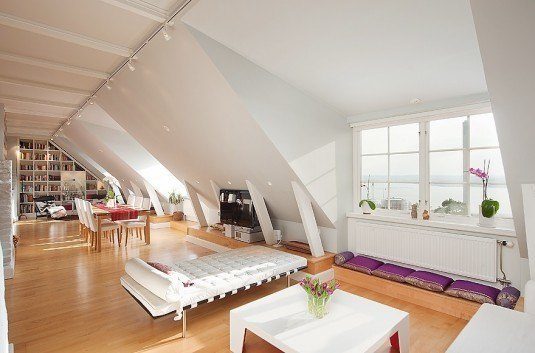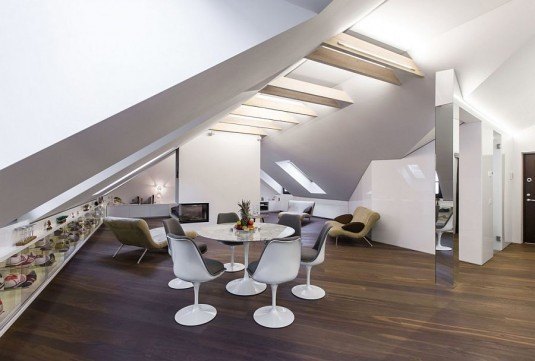 There are so many awkward shapes and angles in the attic, but the modern designers have come up with some awesome ideas and have made use even of the strangest of angle. The rooms that are in the attic are considered to have a bigger charm and more warmth. You can design them according to your preferences and create your dream home just under the roof! Whatever you choose to do in the attic, the place which once was smelly won't be the same anymore! Everyone will love it!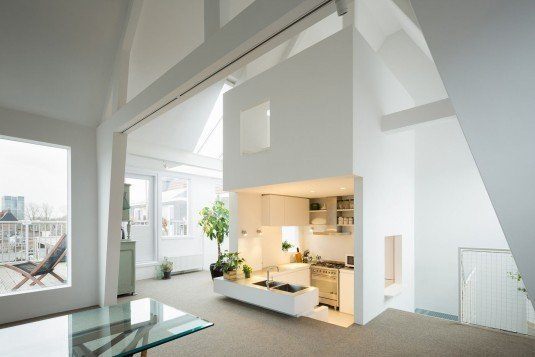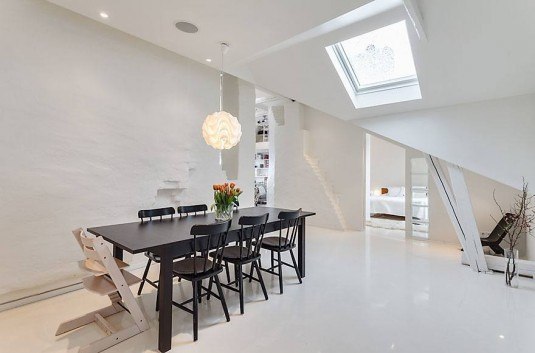 If you and your significant other are romantic souls the attic bedroom is just the right design for you. You will be able to lay on your bed hearing the rain drops falling over your heads. What do you think about the idea?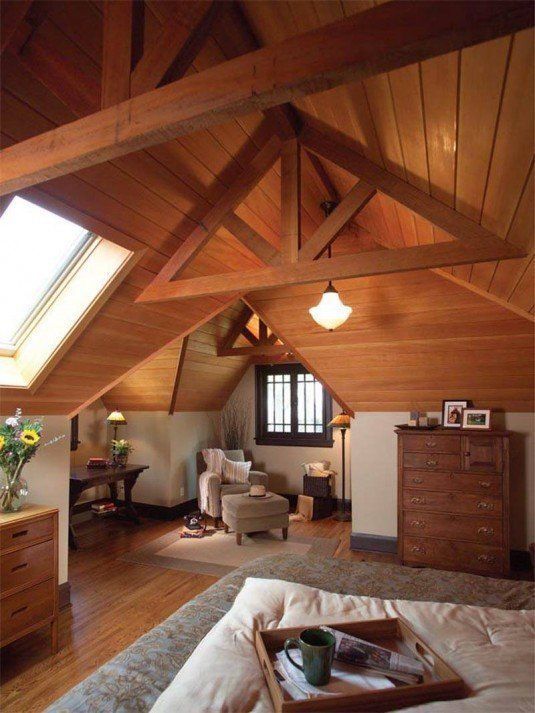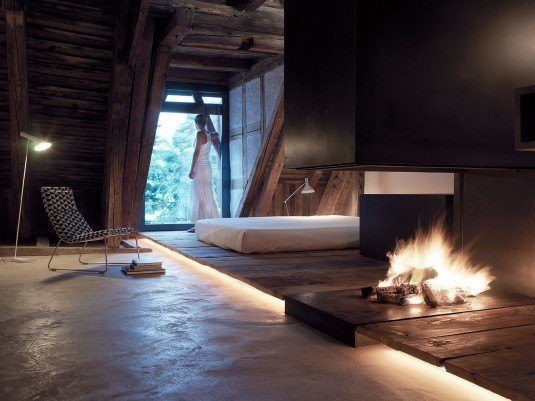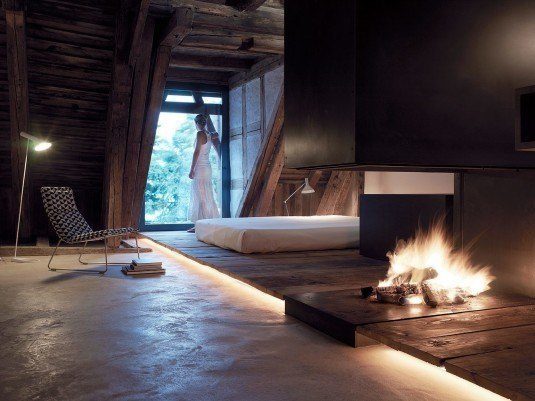 Who wouldn't love to be reading their favorite book here? It's an outstanding setting that will give you an amazing opportunity to watch the leaves falling down and enjoy the last autumn sun rays, and of course watch the snowflakes in the winter!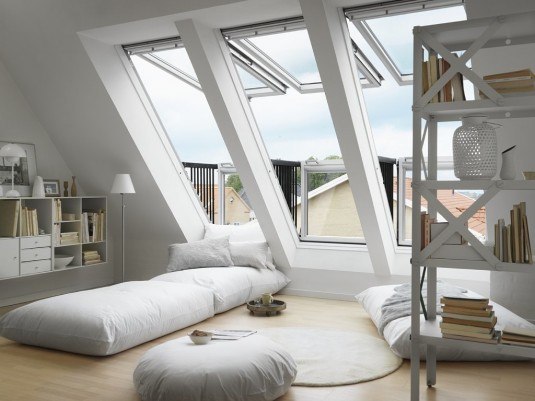 An attic kitchen is a great idea especially if you have huge windows that let plenty of natural light inside. Everyone would enjoy cooking more in this area! What do you think about this design and all the others? Have you managed to pick a favorite? Let us know in the comments below and don't forget to come back for more fresh inspirations!