I know that many people live on a budget, and decorating a modern interior requires a lot of money. But that should not always be the case. There are so many creative DIY projects on the internet that reuse old items and give them a completely new lives. These are the projects that will spend some deal of your time but will save you a fortune. Check out the photos below and take a look at the Wonderful Ways To Recycle Old Cable Reels In Interior Design. After the cable being used the cable reels seem to be forgotten and left on the side. If you are passionate about DIY crafts and you already have a cable reel in your basement, this article is just perfect for you. There are so many versatile uses of the reel that you would be surprised that you haven't used it before. Check out the photos and get your inspiration!
SEE ALSO: 16 Awesome Ideas to Repurpose Old Car Parts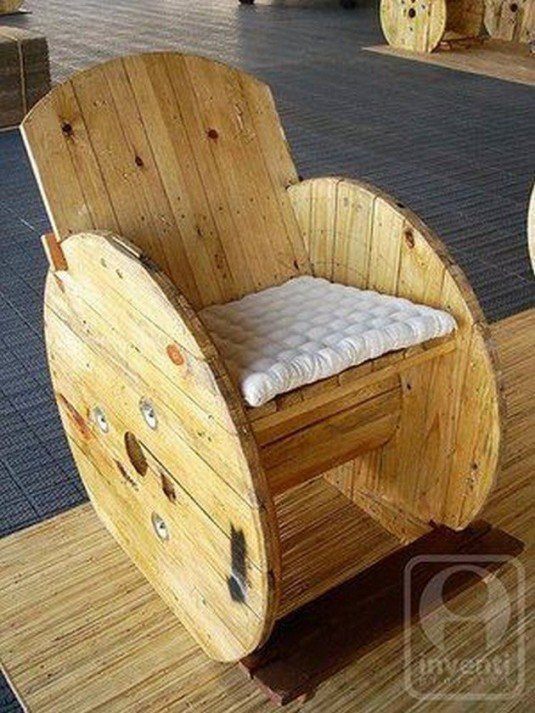 If you are not sure where to put all the books that you own, you may consider creating a cable reel bookcase. It has lots of space to display other decoration items as well.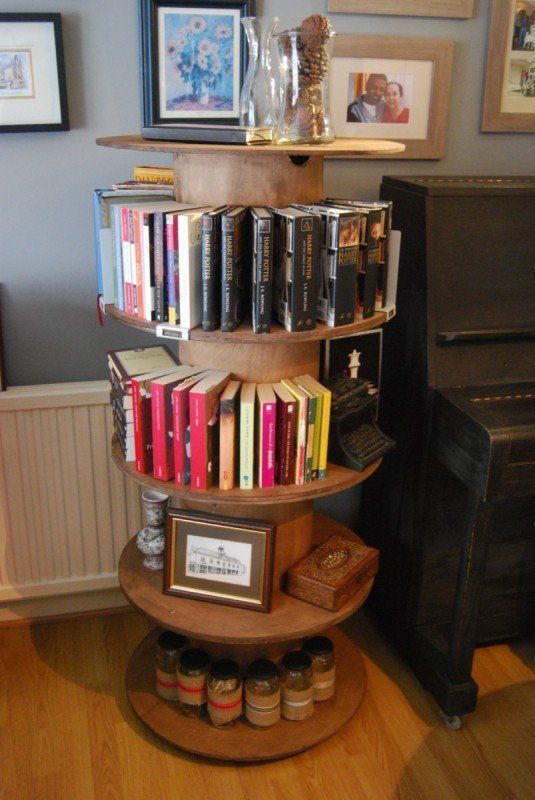 Cable reels can also be turned into stool. Choose the design you like the best and get inexpensive extra seats for your home! Doing these projects can be really fun and you could even get addicted to them!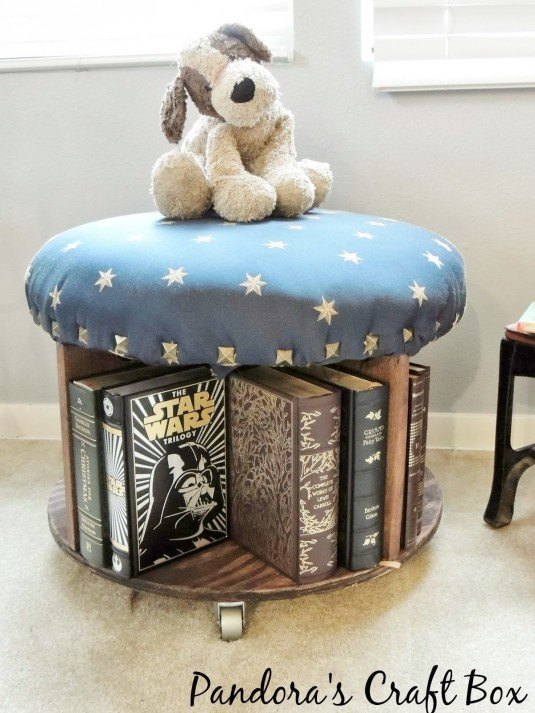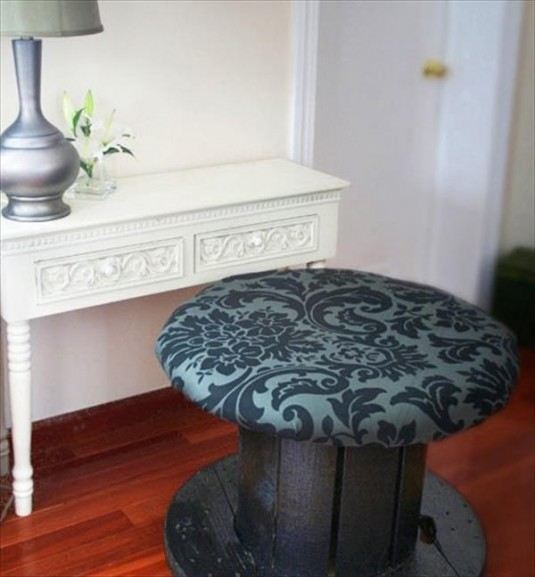 You can create a mirror out of the top of the reel and decorate your bathroom or hallway with it. It looks charming, doesn't it?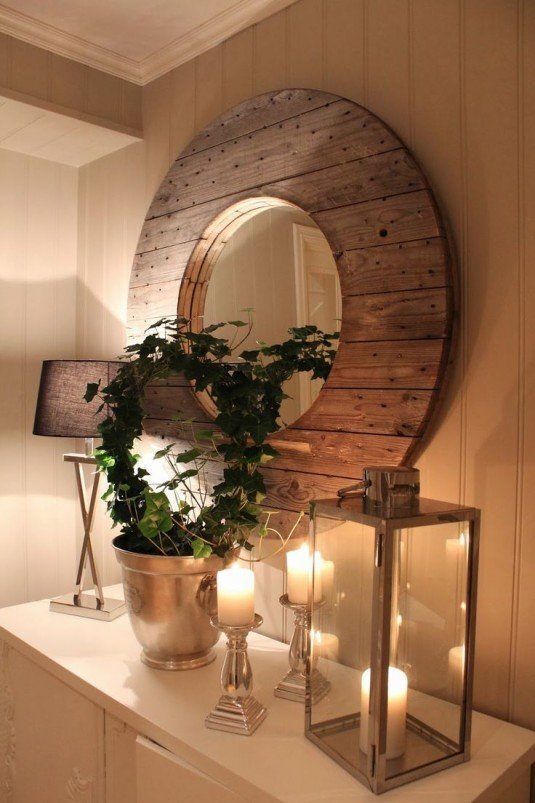 Turning it into a clock is not a bad idea either! You will end up having a unique and original clock that will fascinate everyone! Give your old reel new look that could be really useful!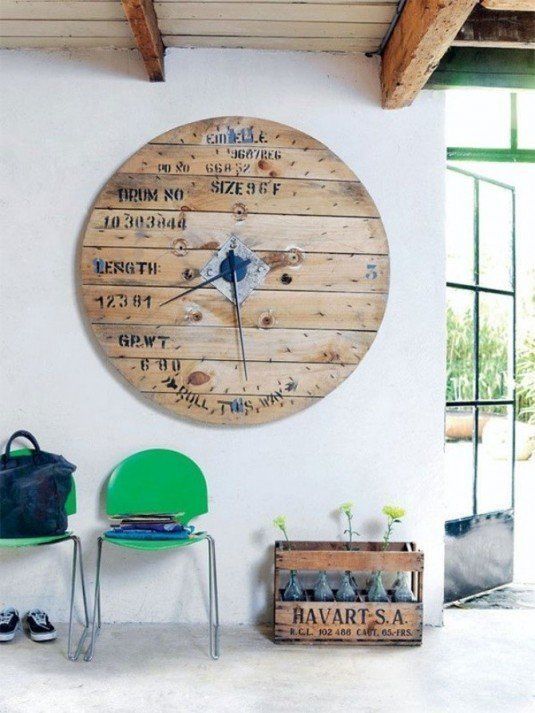 The cable reel has the potential to act as a TV stand as well. There is plenty of space to store all the CD's and DVD's you have too!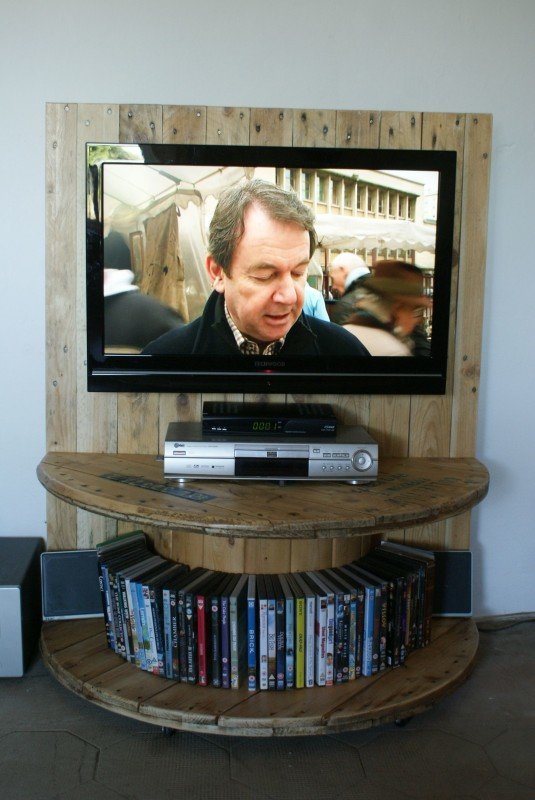 The easiest DIY project is to turn the cable reel into a table. All you have to do is to turn the reel over and decorate it according to your personal desires and the style of your home. It can act as a coffee table, a bed side table or a dining room table. The several photos below will show you how it's done!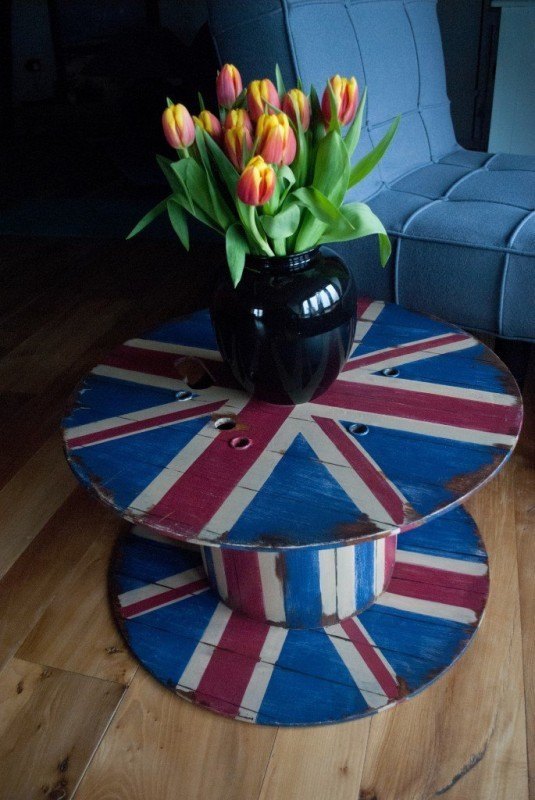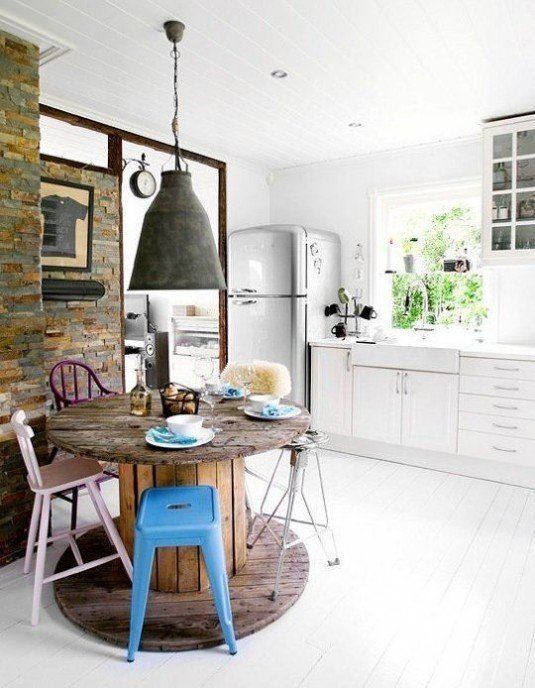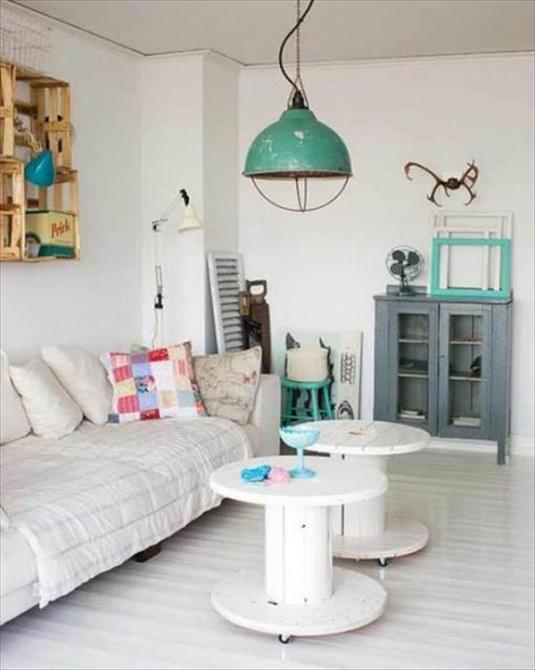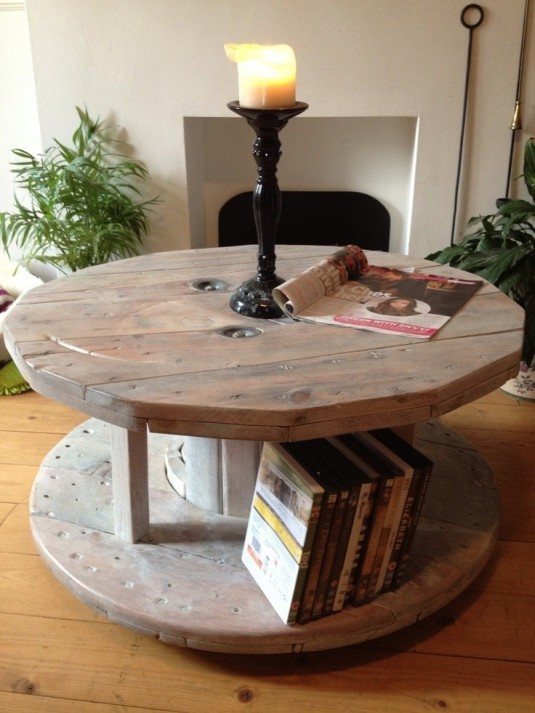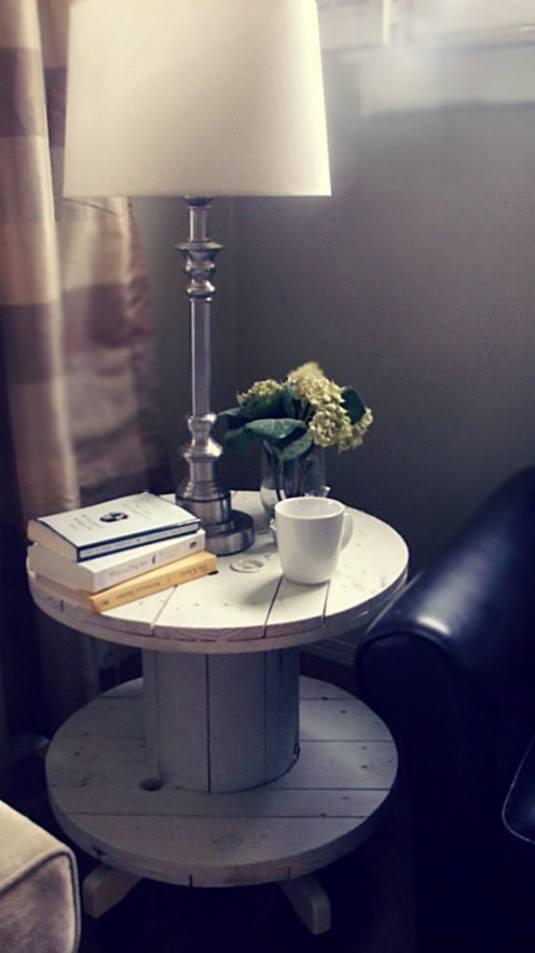 Not sure where to store all of the shoes your have in your home? Just get an old cable reel and make a shoe storage out of it. You are going to love the idea that your shoes will be on display and easy to access. Say goodbye to the shoe mess in your hallway thanks to the recycled reel! Which is your next DIY project? Have you found your inspiration how to reuse the cable reel? Let us know in the comments below!