Hey there! I have shown you many interesting ideas how to repurpose wine corks, old computers, plastic bottles, etc. For today, my post is called "16 Awesome Ideas to Repurpose Old Car Parts". Are you excited?
SEE ALSO: 13 Astonishing Ways To Repurpose Your Old Ladder
Old cars and their broken parts can be incorporated in every interior. They can stand as unusual interior decoration or they can be functional furnishing. Usually, old cars are turned into beds, sofas, seats and tables. Let's take a look at these 16 ideas that I have selected for you and repurpose old car parts. Enjoy and have fun.
SEATBELT KEYCHAIN
If you are tired of losing your keys, then the seatbelt keychain below is just perfect for you.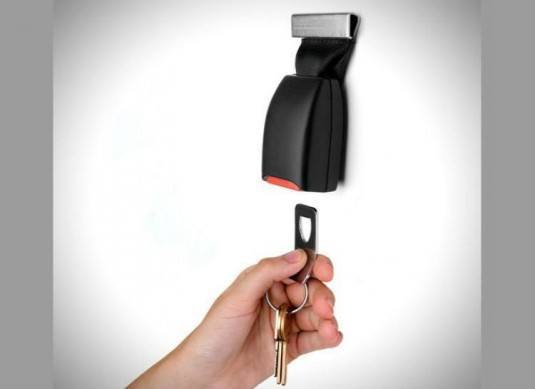 AUTO AWNING
Amazing and cool idea to create awning. Do you like it?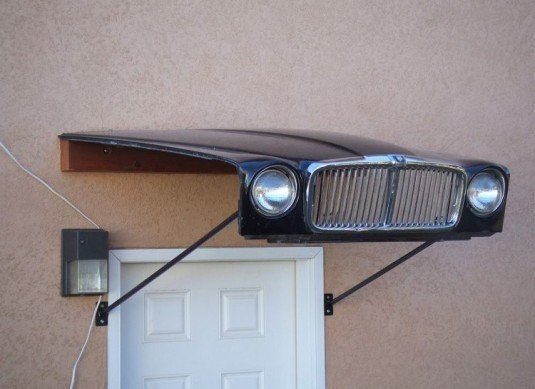 WALL LAMP
The wall lamp below is perfect for the houses with industrial style.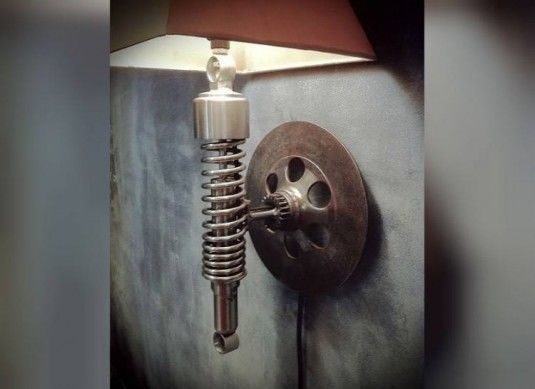 TV STAND
The idea below is perfect for any kids room!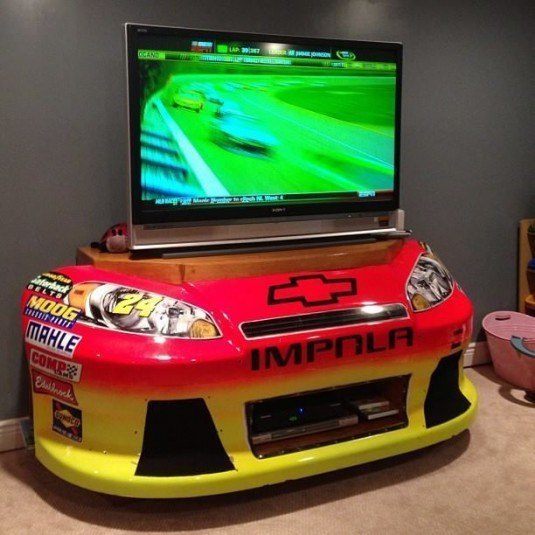 SWING
You don't have to spend a fortune for swing, because you can create one, by re-purposing your old car!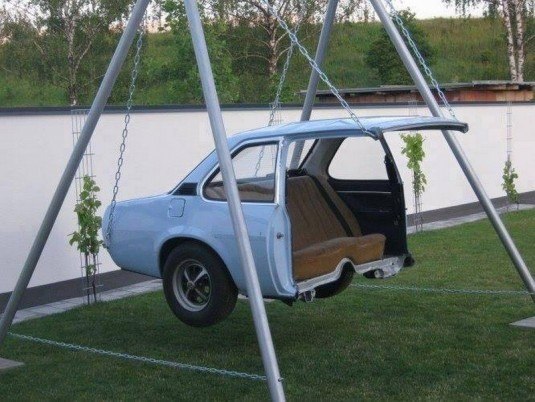 BED
I have seen many kids rooms that feature car beds. The idea below looks astonishing too.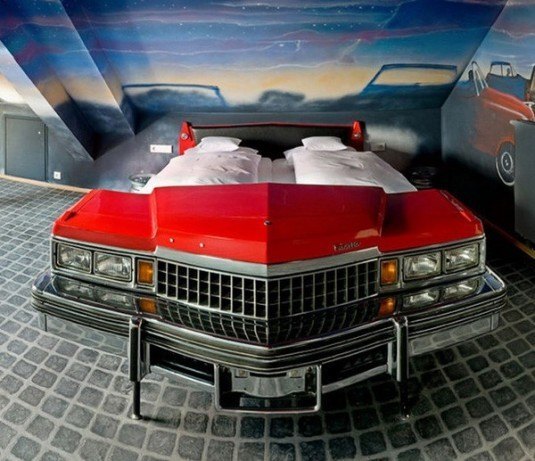 OFFICE DESK
You can turn your car into an office desk, easily in just couple of steps. The idea is unique and fun! I love it!
CAR BOOKSHELF
I have never seen car incorporated in the interior, but I really like this idea! It will be cool to have to turn a vintage car into a beautiful bookshelf!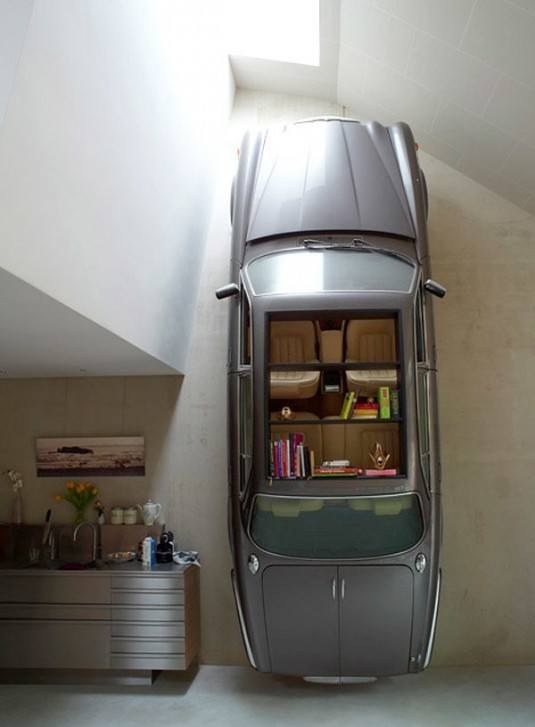 CHICKEN COOP
I have never thought of this and I really like it! The idea is awesome and if you have a need of a chicken coop, why not to transform your old car into one.
BENCH
The bench below is perfect for every yard. It looks amazing and it is really cheap to make. You can change its color if you don't like it!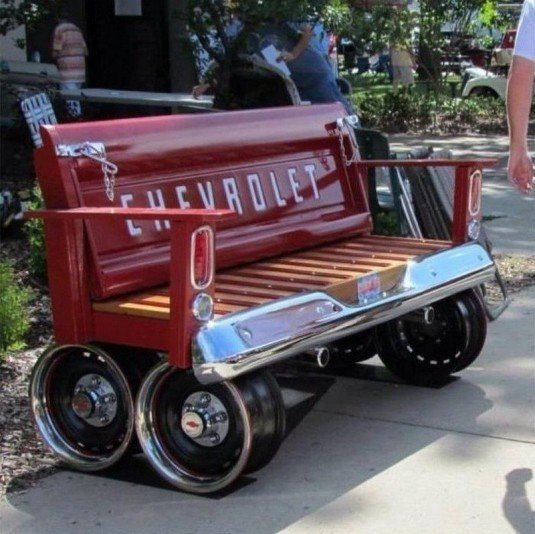 SIDE TABLE
Fabulous way to embellish the empty corner in your living room. I really like the project, cause it is unique and easy to make.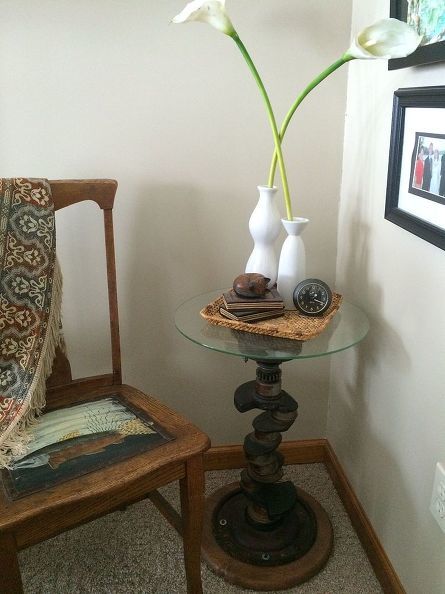 SOFA
If you want to make some changes in your interior, but you are budget limited, then you should take a look at the picture below! The sofa is ideal for every room in the house.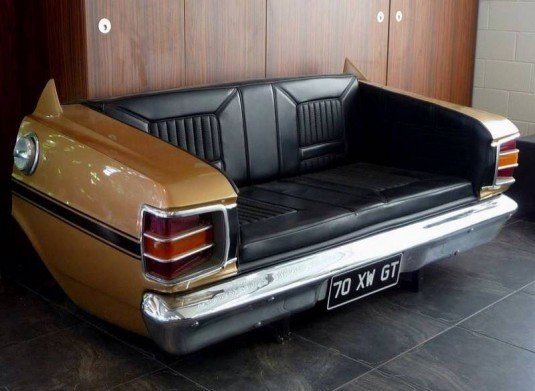 WINE HOLDER
Amazing and unique engine wine holder that can embellish your interior or outdoor bar. Do you like it?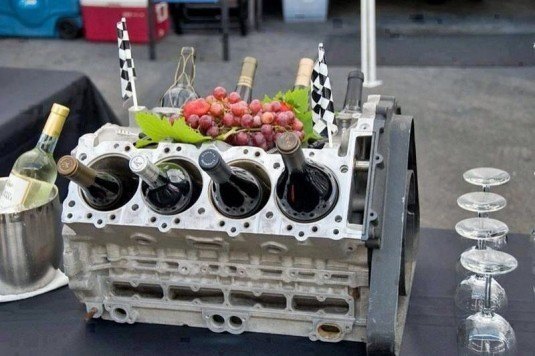 FERRARI COFFEE TABLE
What do you think about this ferrari coffee table? I really like it and I find it suitable to every interior. You don't need ferrari tires to create it!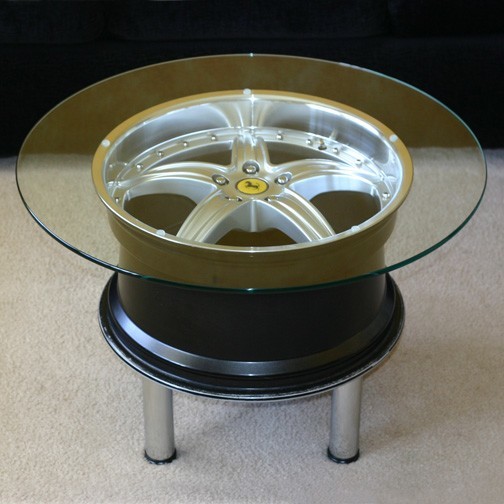 BILLIARDS TABLE
You don't have to waist your money on a new billiards table, because the idea below is easy and quick to make.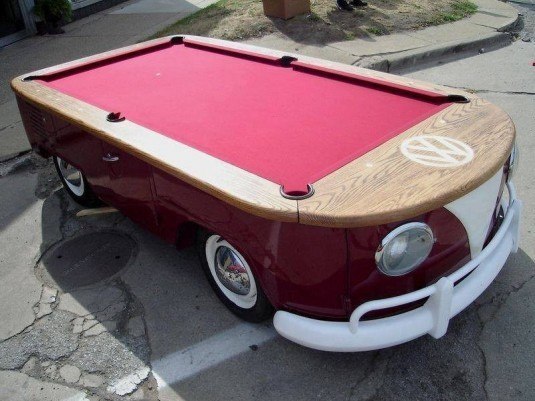 PLANTER
You can transform your old car into magnificent flower planter. Some of the most popular gardens around the world already have car planters and now you have a chance to make your yard look like them.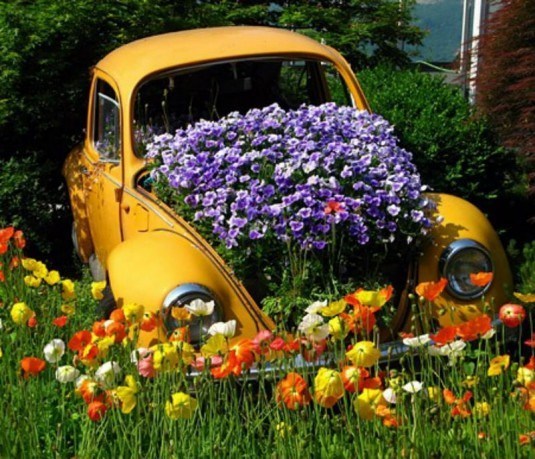 Did you like these ideas to repurpose old car parts? You can share your opinion with me. Thank you for reading! Enjoy in the rest of your day and stay up to date with the content of Karma Stream!