What's the greatest thing about home offices is that you get to design it according to your taste and desires. We spend a great deal of time in the office, so it should be designed in such a way that it will give us satisfaction and enjoyment, because no creativity comes from boring and dull offices.
SEE ALSO: Cool And Tiny Home Offices That You Are Going To Love
In this article I'm going to share with you some Stunning Home Offices With Spectacular Views To Inspire You. You are going to love all of the designs, and all time spent at work will be a special experience day by day. Check out the ideas below and make your picks!
Some people enjoy when they are looking at the city and the city lights straight from their apartments, so if you have a room with astonishing look to the busy city life you should definitely turn into an office.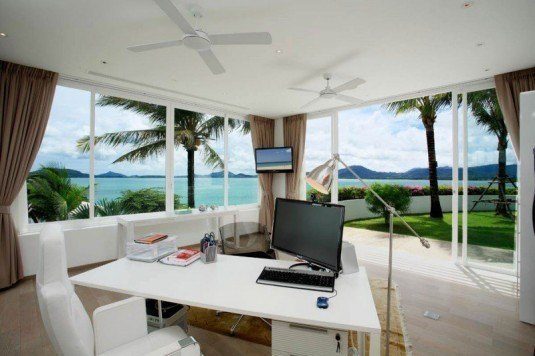 If you are designing a home office with a view you should definitely employ floor-to-ceiling windows because in that way you will be able to see what's on the outside easily. They will help you to bring the outdoors indoors effortlessly
Having the chance to look at the ocean while at work shouldn't be missed because there is nothing as refreshing and stimulating as the sight of sand and surf outside.
What's the point in living near the ocean if you can't look at it straight from your office? If you are lucky enough, and you live right by the seaside, a home office with a view is a must. You are going to enjoy the view outside and feel more relaxed at work. Stress is less likely to appear and your productivity will be on high level.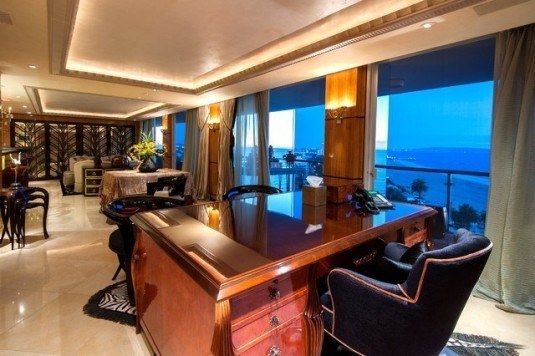 If you lack and extra room in the house that can be turned into a home office, and your bedroom has a wonderful view, you shouldn't hesitate to put a desk and chair in the room, and create a space that will act like an office.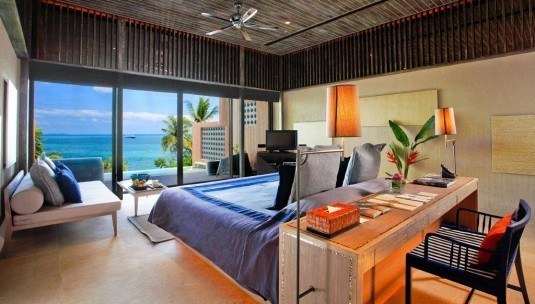 There are some people who enjoy looking at the ocean and the waves while working, and there are other who prefer to look at the woods. The green color evokes feelings of peace and tranquility and a complete home office with a view to the nature will inspire you and allow you to be at your creative and productive best.
You can get plenty of work done when you have great view outside. You should pick a theme and choose a design of the office according to the view that you already have because the colors and the style should be a reflection to your environment. What do you think about the ideas so far? Which one do you like the best? Don't forget to let us know in a comment! We are so curious!