Designing your kids' room is one of the most interesting task when you are decorating your home because you can use so many different colors and designs.
Parents nowadays pay a lot of attention to the design of their kids' bedroom and they want the room to reflect their personality and style. It should be playful enough to keep them inside the room, and while being aesthetically pleasant to the eye, it should also be very functional. In this article we are going to focus on Cute Kids' Desk Ideas That Your Little Ones Will Adore.
SEE ALSO: Innovative Space Saving Desk Ideas for Small Bedrooms
Your kids deserve to have their own and personal workstation where they will be happy to do their homework and do some studying. Check out the ideas below and get your inspiration!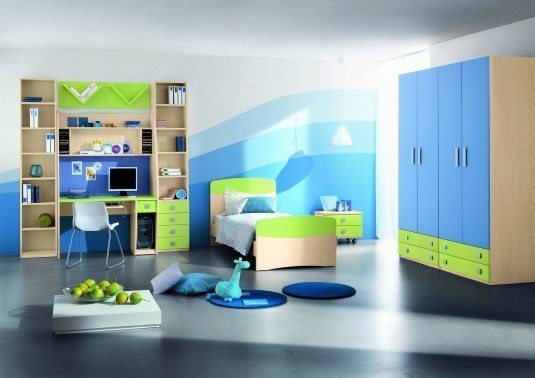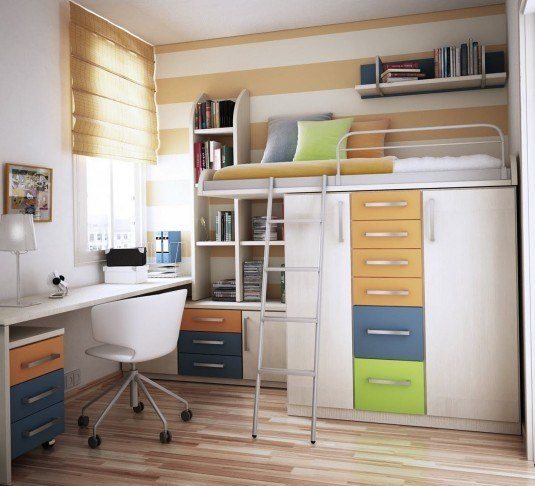 Combine the desk with some creative shelves and create an amazing area that will motivate your kids to get their work done. Creating a relaxed and stimulating setting is of utmost importance so they will be glad to sit down and pat attention on their studies. The setting will help them perform better in school for sure!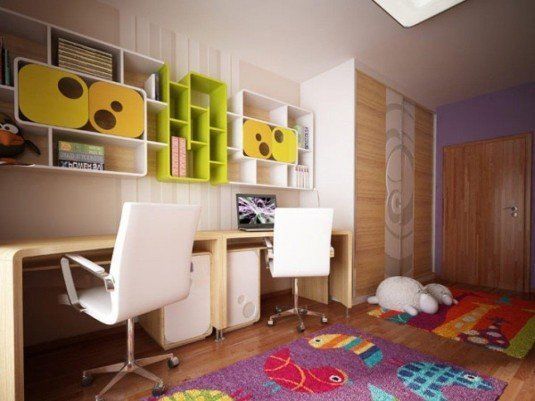 When you are decorating your kids' room don't get fooled by aesthetics and totally forget about functionality. Everything should be at a height that is easily accessible to them!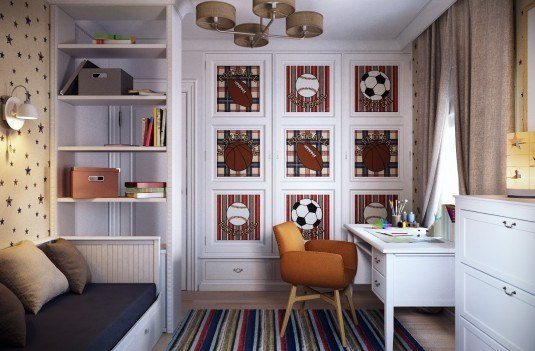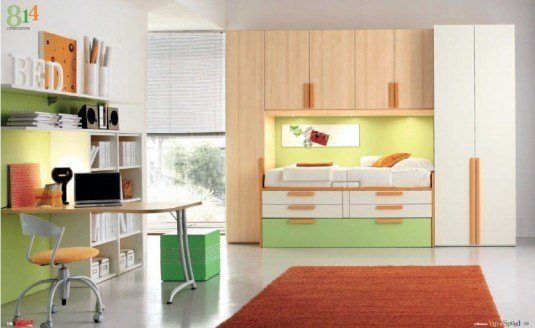 These are the designs that are going to show you how to create a comfortable and innovative area in your kids room. When you start thinking about its design at first you may think that you need plenty of space, but in fact with some smart planning you can turn even the tiniest of rooms into outstanding space that will have desks and your kids will have the opportunity to work with ease.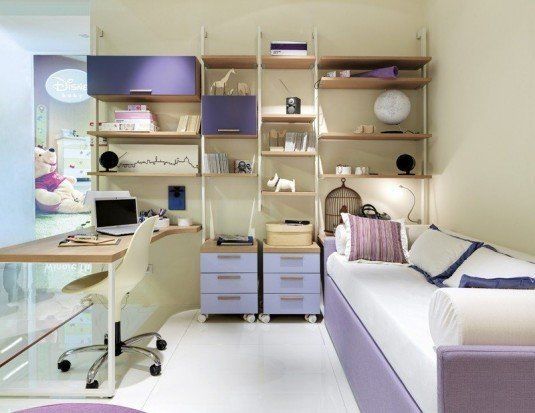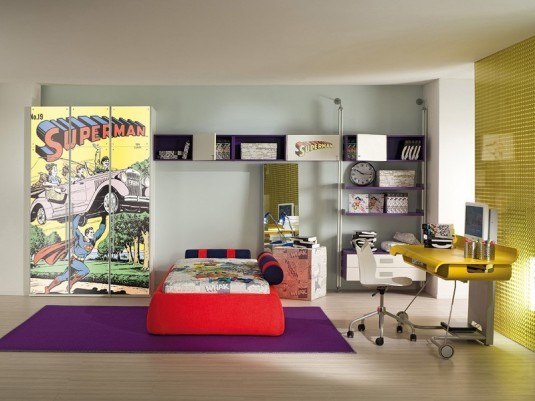 When you have already designed your kids bedroom and you haven't put desks yet, it's far more easier to incorporate them. Think of any open closet. It can easily be turned into a workstation! There are also plenty of places which can be turned into desk space for kids, you just have to look around and think creatively.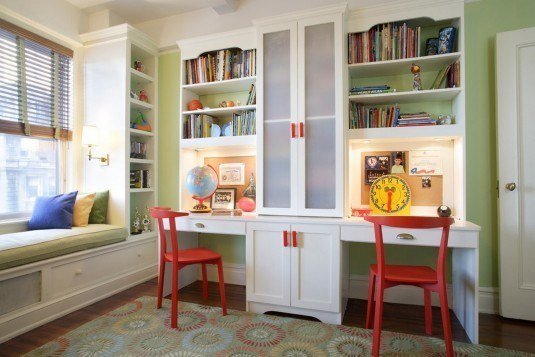 Every forgotten corner in your kids' room can be turned into a desk area. There are so many different designs that can fit in any space, or you can get yourselves a custom made.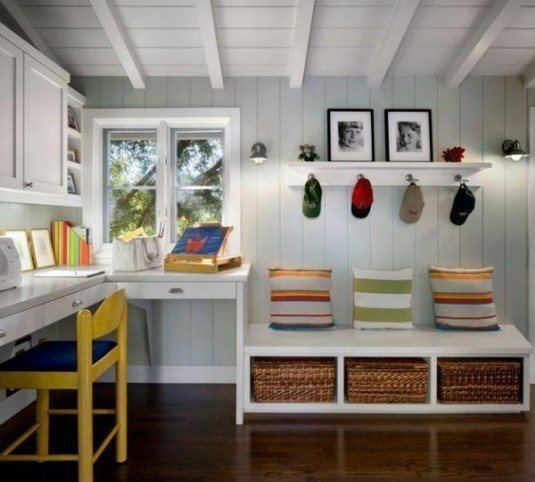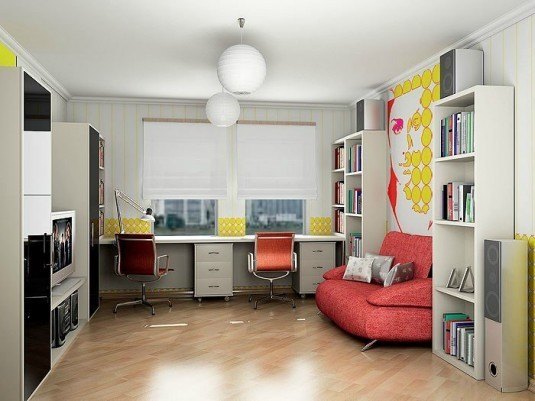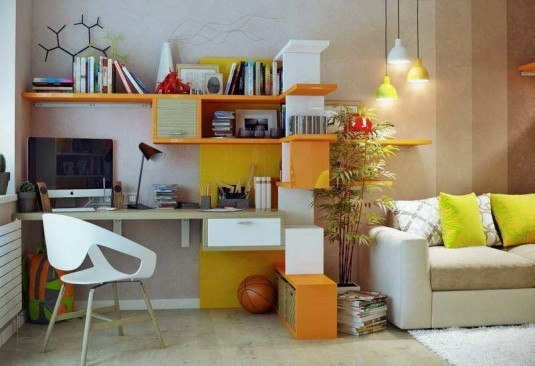 Remember that your kids' desk should never look boring and monotonous. Make sure that you use tons of colors and creative and unique designs that will make the place look attractive and vivacious. Children can easily get bored, so they need a playful design that can keep them at one place for a longer period of time! What do you think about the ideas that I have collected for you? How do you like them? Let us know in a comment! Thanks for reading and enjoy the rest of your day!