The purple color is considered to be the color of royalty and most of the time it's associated with power and richness because it perfectly complements the gold.
SEE ALSO: Eye-Catching Dining Room Wallpapers That Will Blow Your Mind
In this article you are going to have the chance to take a look at some Glorious Purple Dining Rooms That Will Leave Your Speechless. If you want to have an amazing dining room the first thing that you should think about is definitely the color.
When you use the purple in interior designs, it can give you stunning result especially in the dining room. Your dining room will scream sophistication, elegance and class! Check out the photos below and see what I'm talking about!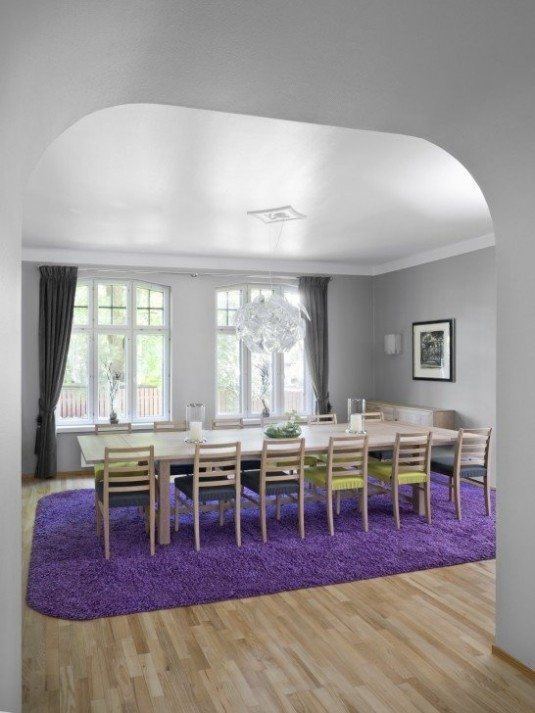 Decorating with purple may be risky sometimes and you have to be extremely careful when you are putting it in combination with other colors. Remember to choose colors from the neutral palette for a great look.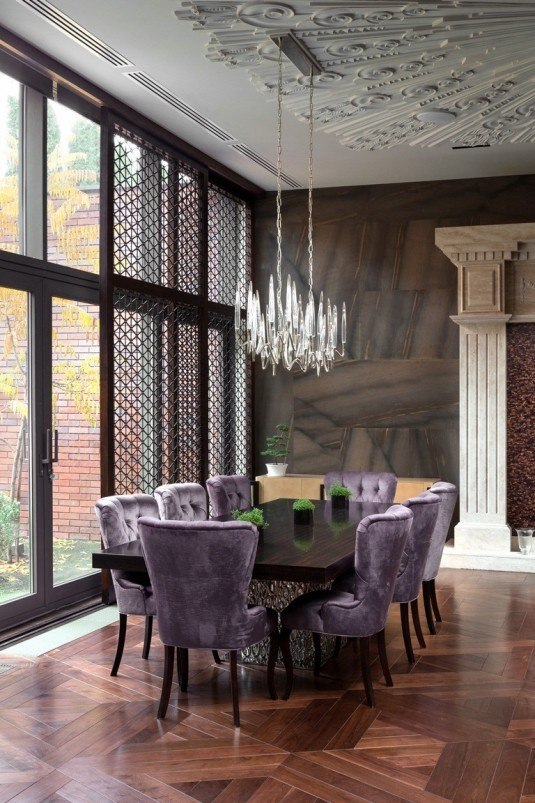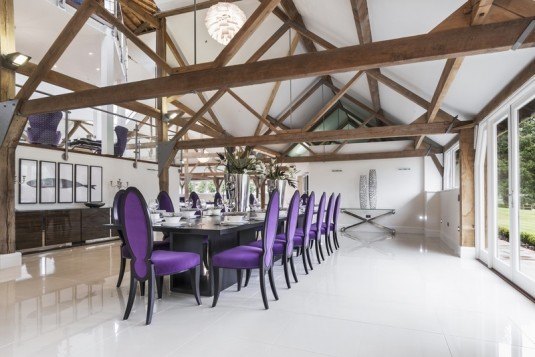 If you want the atmosphere in the dining room to be serene  and contemporary, then you should definitely combine it with the lighter shades like grey and white.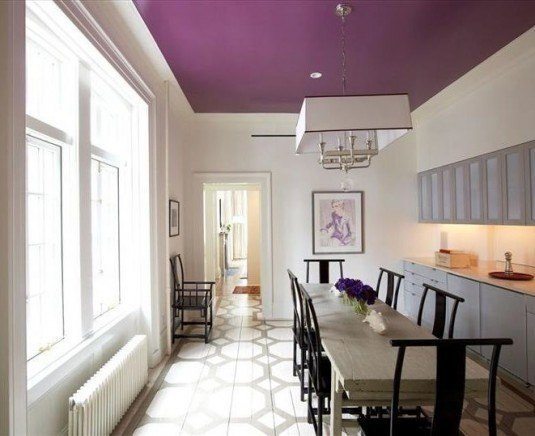 The contemporary dining rooms use different approach and implement a certain color in their decor by using purple flowers and vases or wall art. They can also make a big visual impact! What do you think about the designs so far? Let us know what you think in the comments below!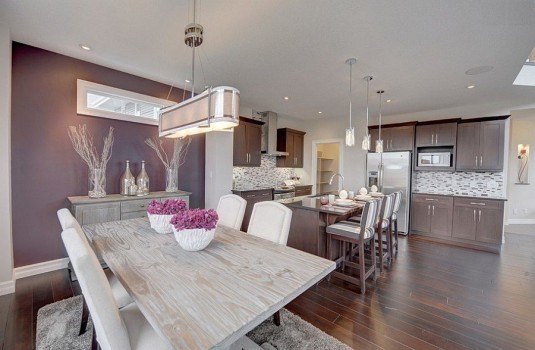 Interior designers say that the easiest way to incorporate purple in the dining room is to paint the walls in the color, but this is easier said than done. You have to choose the right shade of purple if you want to have a majestic dining room. We suggest you to pick a lighter shade of purple if you are up for an airy and bright look, while the darker shades are saved for a dramatic look. The various shades of purple allow you to easily switch between themes varying from the modest and understated to the extravagant!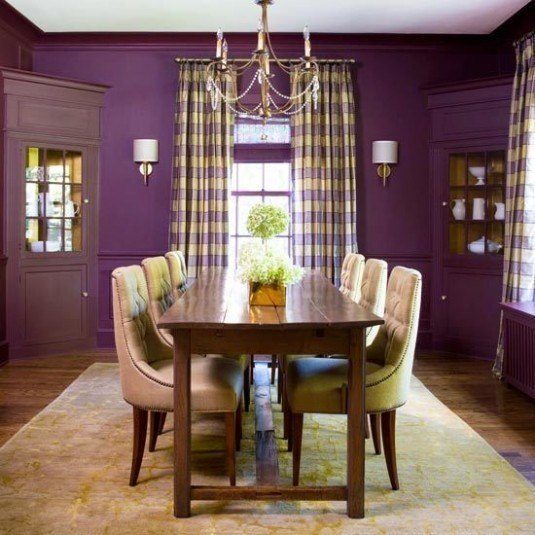 When you are using darker hues of purple you have to pay special attention to illumination, both artificial and natural. You have to make sure that there isn't a single dull corner in the room because lighting is the key to an outstanding look of a purple dining room.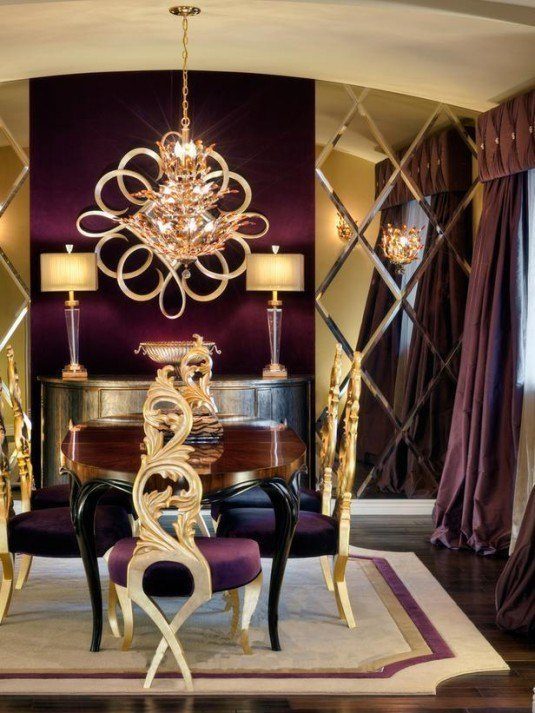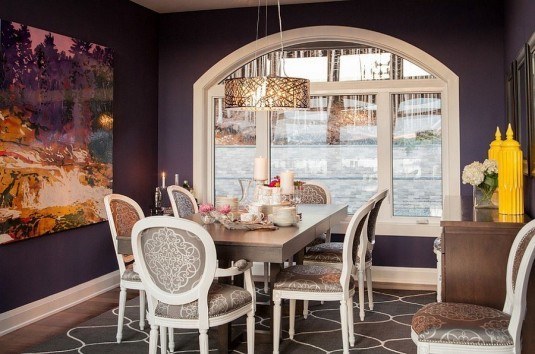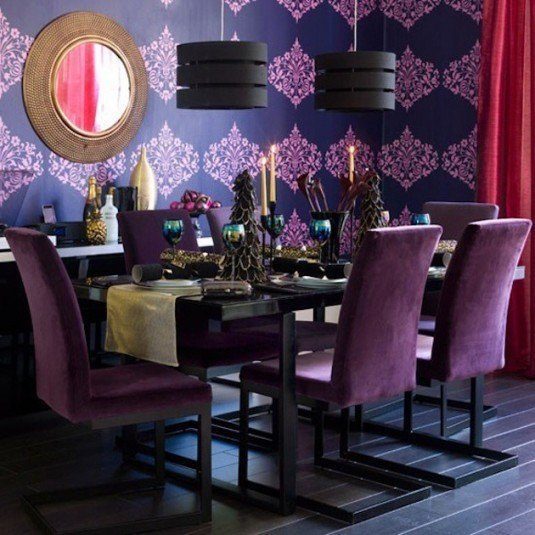 When people decide to incorporate a certain color in their interior, most of the times they turn to paint the walls instantly. If you are not sure whether you want to commit to the color instantly, maybe you could try it first by adding some accent furniture and decorative object in purple. There are fabulous purple dining chairs on the market, and I'm sure that you would be able to find some that will catch your eye. They are perfectly complemented with purple rugs, and it's another great way to fill the room with purple.