Animal print is very popular trend during the past few seasons, and continues to be seen more and more both in fashion and interior design. In this article we are going to show you How To Incorporate Animal Print In Stunning Bathroom Designs and you are going to love every single one of them. Add some drama in your bathroom and copy the design you like the best! Your bathroom is surely going to get an interesting and original look that won't go unnoticed for sure. Unleash your wild streak with safari and African home decor! Feisty animal prints, tribal motifs and tawny neutrals combine for a fierce decorating theme. The designs are going to leave you breathless, so watch out!
SEE ALSO: Out of the Ordinary Bathrooms With a View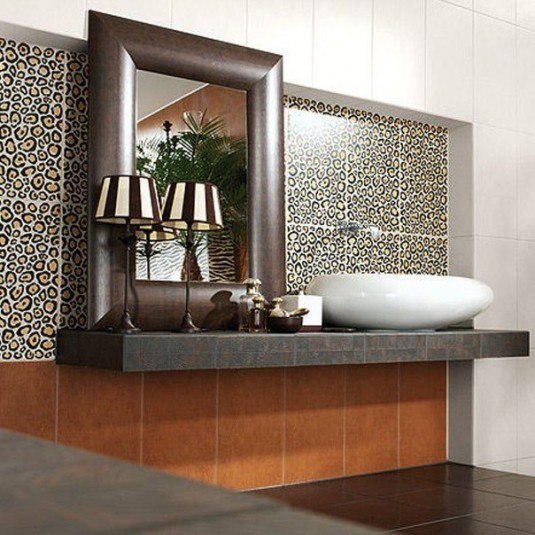 The predictable patterns can be so boring sometimes and we can easily get fed up with them. But, the animal print is not something that is seen very often in bathroom interiors and they reveal rare spectacles that are truly irresistible.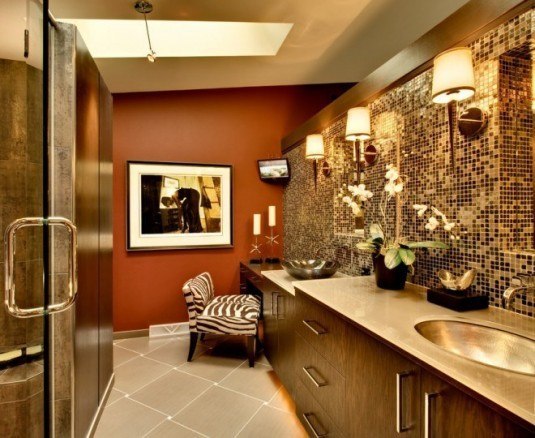 If you are in love with the animal print, but you are not sure that you can pull off a great look of your bathroom, we have an easy solution for you. You can just throw few animal printed towels here and there and you are done with decorating. As easy as that!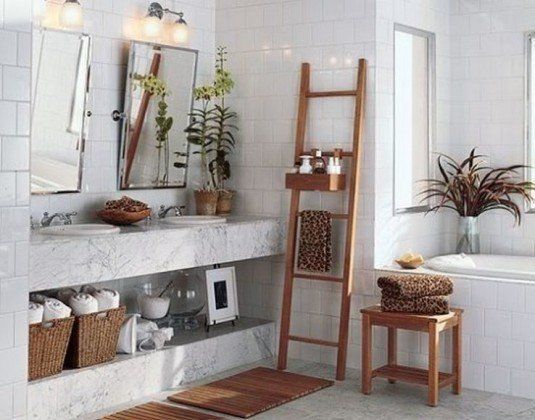 The exotic prints can now be part from your everyday routine and they can be combined with other elements in the bathroom for a stunning and sophisticated look. Get your own exotic prints and sights in the house and accentuate that vital pulse of yours!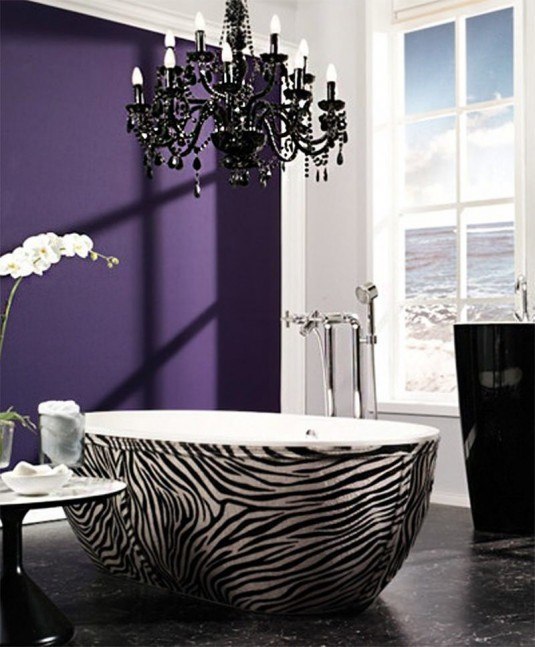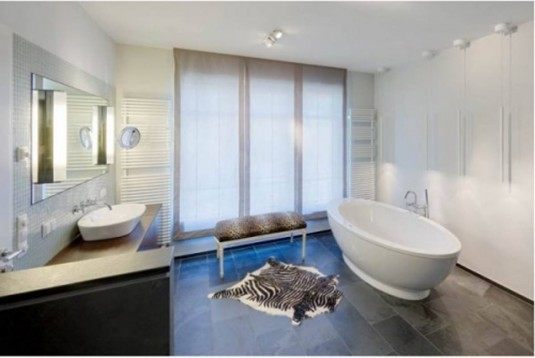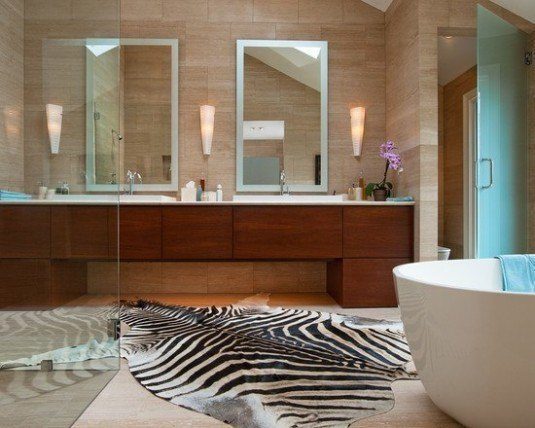 The animal print is so eye-catching and you can't go into the bathroom and not notice it, so you have to be very careful when you are decorating because too much of animal print can look really cheap and not classy at all. Your bathroom should have the normal neutral setting and you should implement one or maximum two elements of furniture in the desired print. If you make the decision to have printed tiles, then you should definitely forget about decorating other items with the same pattern!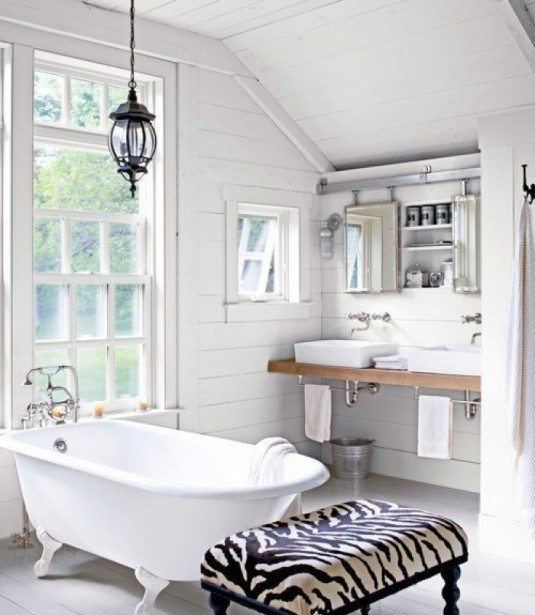 A bathtub in zebra print can give a pop to the whole space and accent your entire bathroom. You can notice that the rest of the room is kept simple for an elegant and unforgettable setting.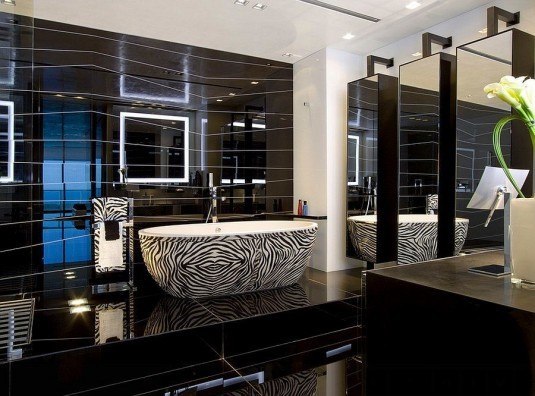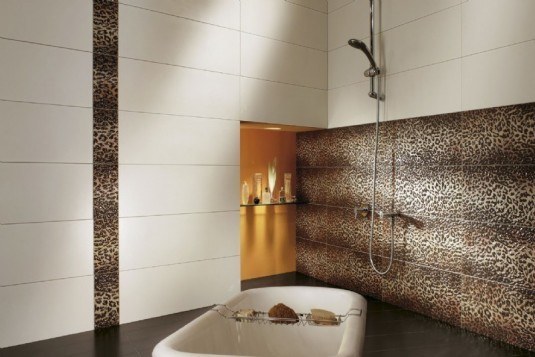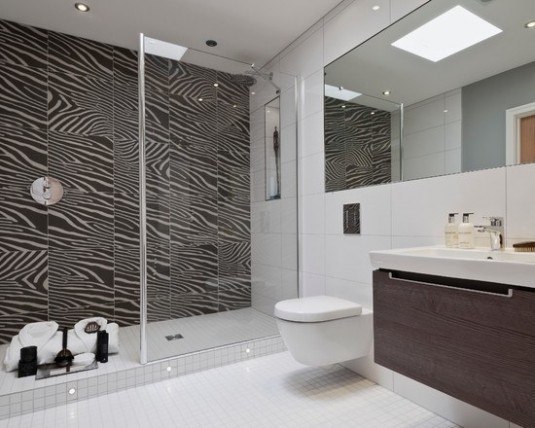 As you can see the animal prints come in different kinds, textures, colors and even aura, and the opportunities in which you can incorporate them in your home decor are endless. But I assure you that when you see one, you'll definitely know that you want it in your home. We will be glad to hear which design you liked the most, so make sure that you let us know in a comment below! Thank you for reading and enjoy the rest of your day!