After a busy day of work all we want is to come home and take a rest. But before crushing on the bed I'm sure that everyone enjoys taking a long bath that will calm and relax them. And there is nothing greater than having to opportunity to lay in the bath tun that is looking over your fabulous surroundings, no matter if that's the sea, the ocean, the woods and mountains or the busy city streets. If your bathroom has the view you desire then you should definitely take advantage of that and bring upscale style to your powder room. Check out the Out of the Ordinary Bathrooms With a View. They are going to take your breath away, believe me! I wish I now enjoyed a bath into these gorgeous bathroom! Scroll down and see what I'm talking about!
SEE ALSO: 15 Kitchen Designs With Astonishing Views
From the trees to the ocean, we now shine the spotlight on bathrooms that take advantage of their location. This powder room has a window to the nature. And what's not to love about these bathrooms?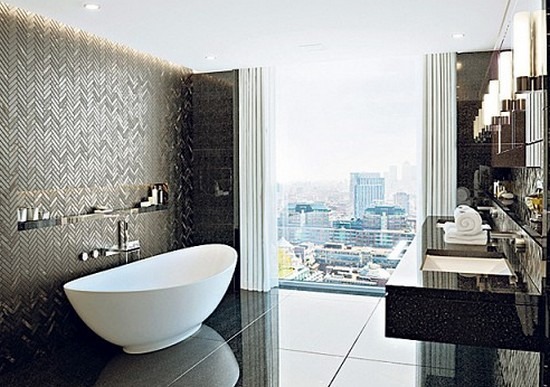 There is something so cozy about the bathrooms with a view. The big windows make the space so airy and you have the feeling that the room is more spacious than it actually is. They will make you feel at peace by reflecting the astonishing views.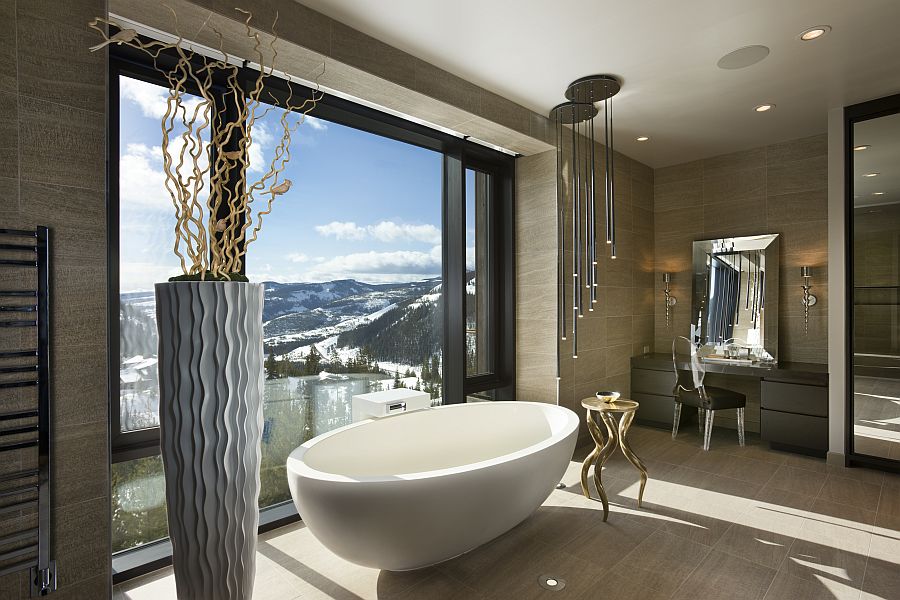 If you are surrounded with trees and green surfaces, then you should put your bathroom overlooking the greenery. There's nothing more relaxing and calming than the green color, so having this type of bathroom will make you a lucky person.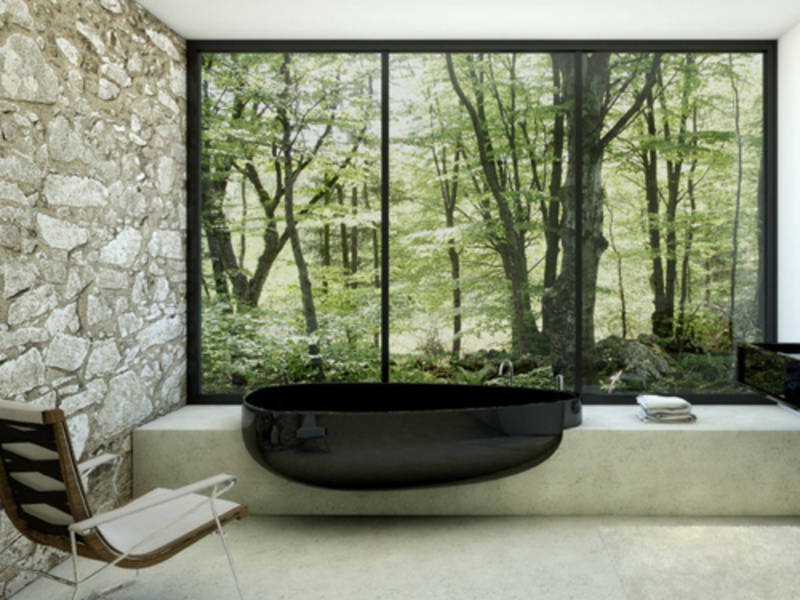 Not everyone likes the cold and dull winter when the weather is freezing and it's really hard to make yourself go out and enjoy the snow. But now the bathrooms with a view can give you a completely different experience. Now you can enjoy yourselves having a hot bath while looking at the snowy landscape outside. What's your opinion on this one?
It's always a good idea to take a walk through the woods or by the sea shore to clear your mind, but when you are so lazy to do that, soaking in the tub right next to the large window seems just right, doesn't it? You can enjoy the outstanding view from your comfort zone which is probably going to become your favorite spot in the house.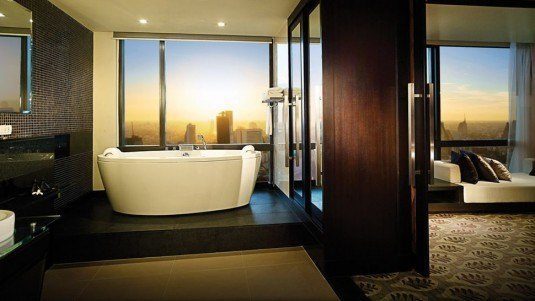 If you have huge windows in the bathroom, placing the bath tub near them is a must. And if you are wondering which materials to use in order to get an amazing look of it, marble is always a great choice.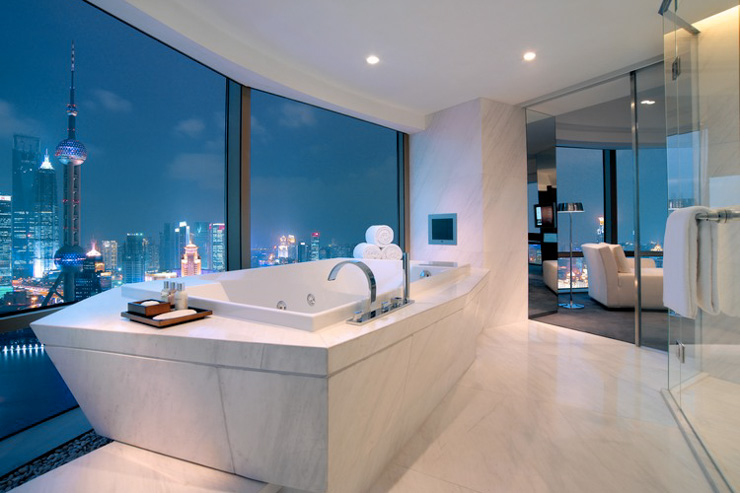 What do you think about the designs that I have collected for you? Have you managed to make a pick? Which idea is your favorite one? Let us know in a comment!