I know that you are great lovers of creative designs that reuse old items that you already have in your home and you don't use anymore. The photos below are going to get you inspired and show you Fabulous Ways To Recycle Old Wine Barrels In Interior Decor. You can easily give a new life to the old objects, so instead throwing them away or letting them collect dust in your basements, you can remake them into something that can be really useful in your home and that will save you tons of money. I'm sure that most of you have wine barrels in your homes but they don't have a functional purpose. If that's the case with you scroll down and get some ideas! You will want to do them as soon as you see them. Make your picks and get down to work!
SEE ALSO: 8 Useful DIY Ideas How To Use Old Wine Barrel In Your Home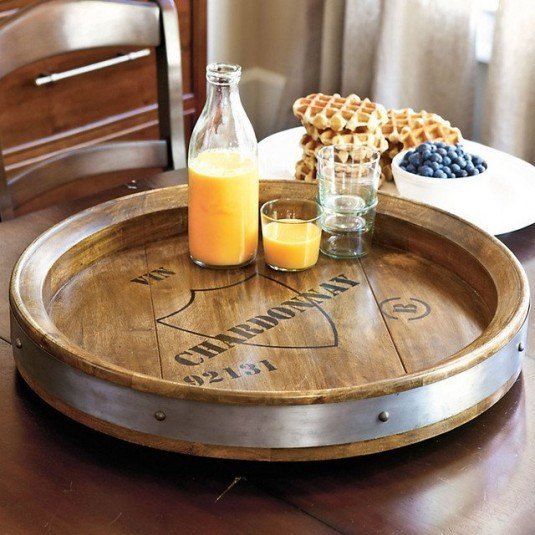 As you are scrolling through the photos you will notice that there are so many versatile uses of old wine barrels and you may even be surprised with all of the designs that you could make in no time. The design below will add functionality in your kitchen and you will have an interesting place to display all of your kitchen's seasons and oils.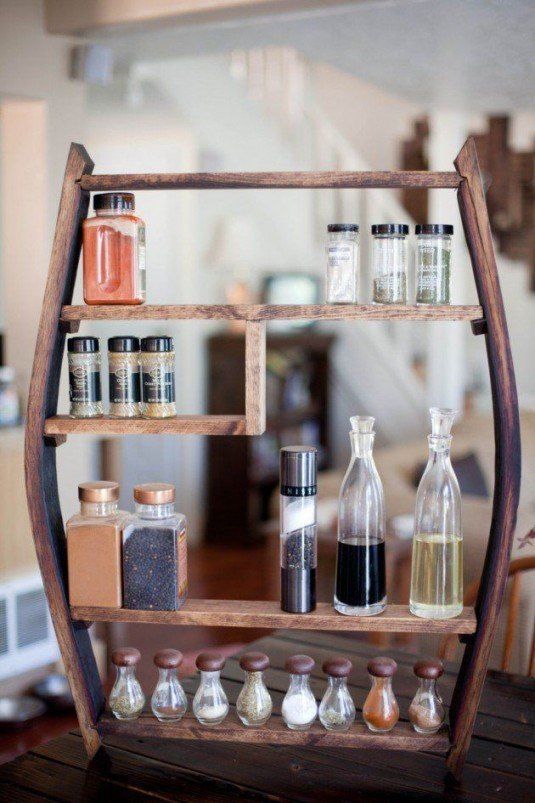 If you have a room in your house that mainly works for wine storage, then why not use an old barrel as a table?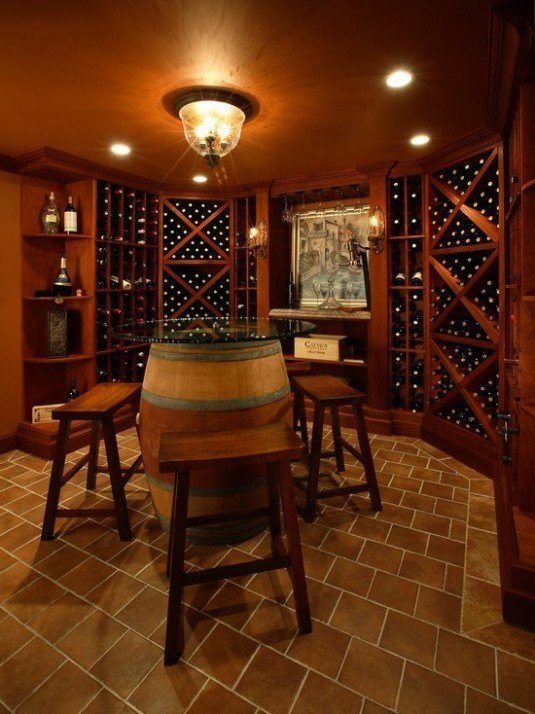 The barrel table designs come in different shapes and styles, so choose the one that best meets your needs, whether it's a short or tall one. Plus, you can decorate it with some little stones and wine bottles for a nice finishing touch.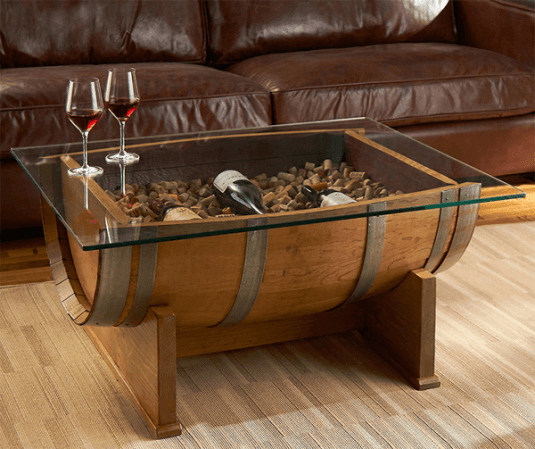 By reusing the old wine barrels in your home, you can bring a dose of rustic charm inside. If you are considering vintage style of your interior, the old wine barrels are just perfect for you. Just make sure you find the idea that works best for your space.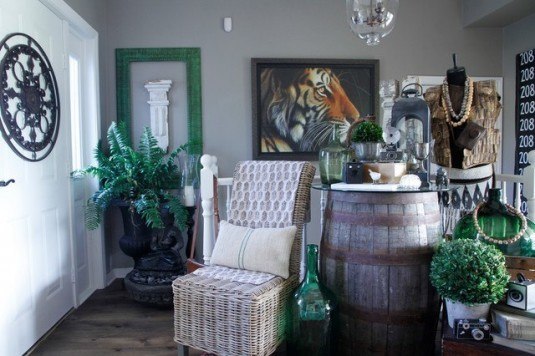 I find this design especially charming. I have never seen a barrel chandelier before that uses part of a wine barrels and wine bottles. What do you think about the idea? It's pretty cool, isn't it?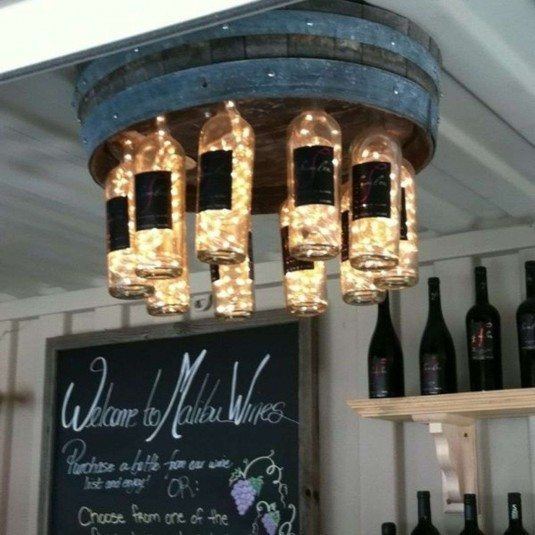 Barrels work great in bathrooms as well. They can play the role as bathroom sinks because they're hollow inside for all the pipes and a bit of storage.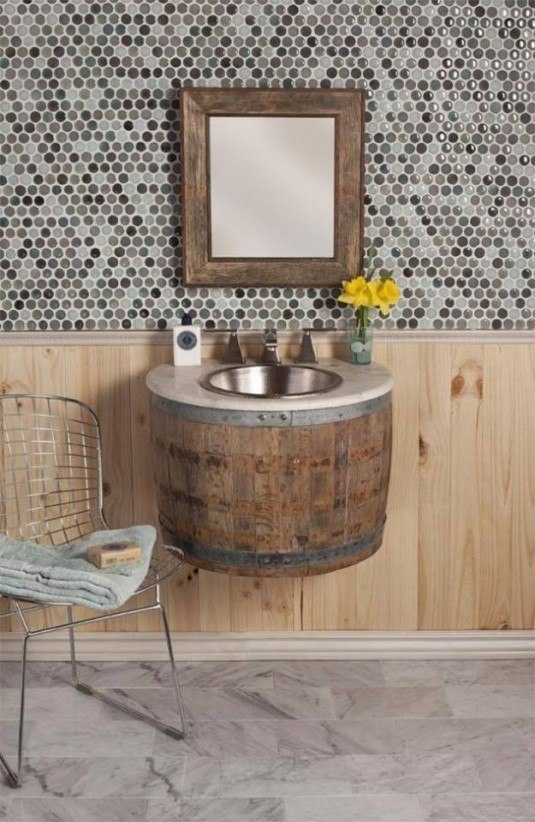 When we are talking about storage, old wine barrels can store all of your small things in your bathroom such as toilet papers, towels and many other small things.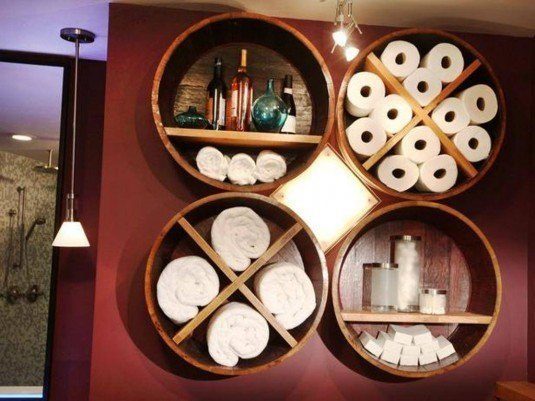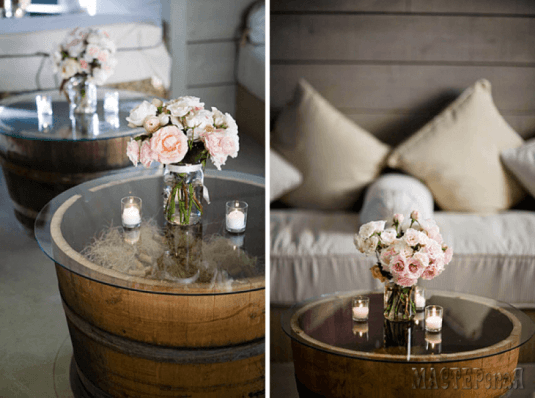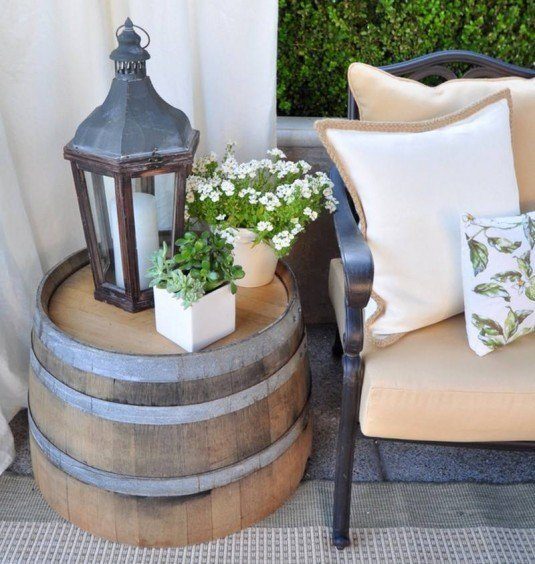 If you are looking for a cool way to upgrade the bed of your pet, this is it. Check out how adorable this wine barrel beds looks!  With a little creativity, you can make a number of practical furniture items and decorative pieces to improve the look of your home. Which is your favorite way to recycle your old wine barrel?