Hey there out-of-the ordinary home design lovers! I know that you want to incorporate designs that are not usually seen in most of the homes and that you will be fascinated with the ideas I have got to share with you today. Scroll down and take a look at the Awesome Tepee Reading Nooks That You Are Going To Love. You should be all engaged in reading more and try to stay away from the computers and TV, and these designs are surely going to get you interested in books. Who wouldn't want to curl into the amazing tepees and enter into some imaginary worlds with other characters? Grab your favorite book and get into the tepees! You are going to be fascinated with this new experience inside your house! Check out the designs and make your picks!
SEE ALSO: Creative and Innovative Book Storage Ideas You Have to See Now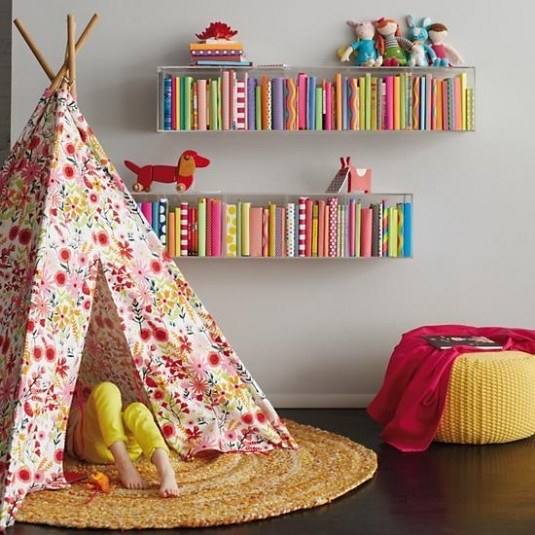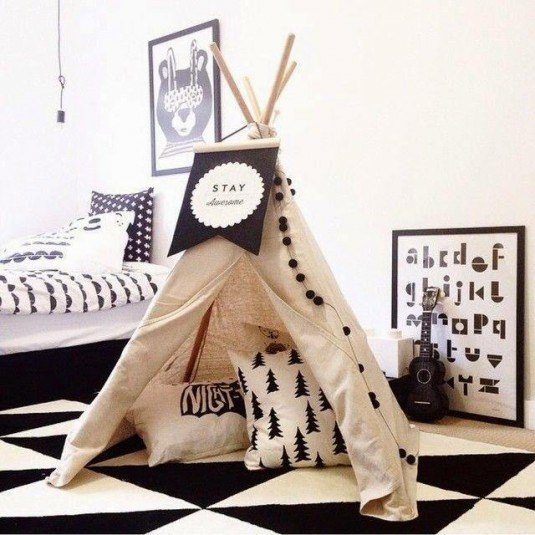 The tepee trends is going to become extremely popular, so after seeing the photos you may consider joining it yourselves. It's super cozy and comfortable. The activity of reading a book has never been more interesting!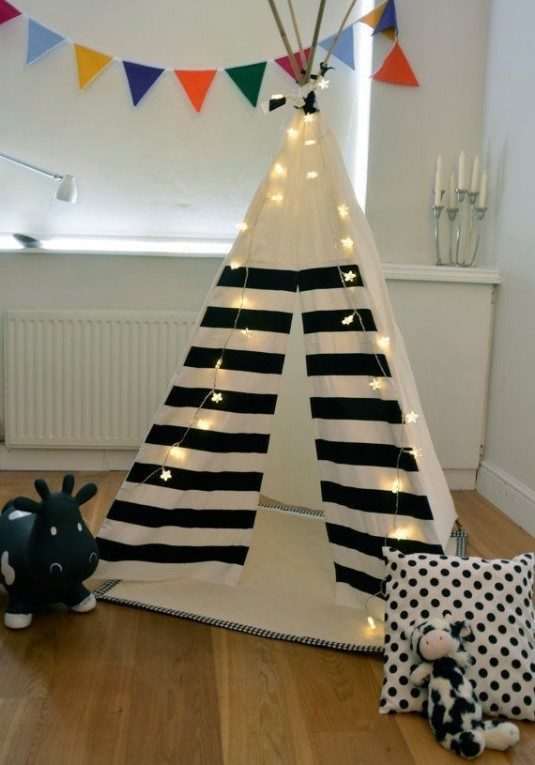 You can install a tepee in your kids' room and it will be much easier for them to get down to studying when they have such an atmosphere in the room. The environment can really inspire people to do certain things, and the chalkboard wall together with the tepee is going to engage them more with their books.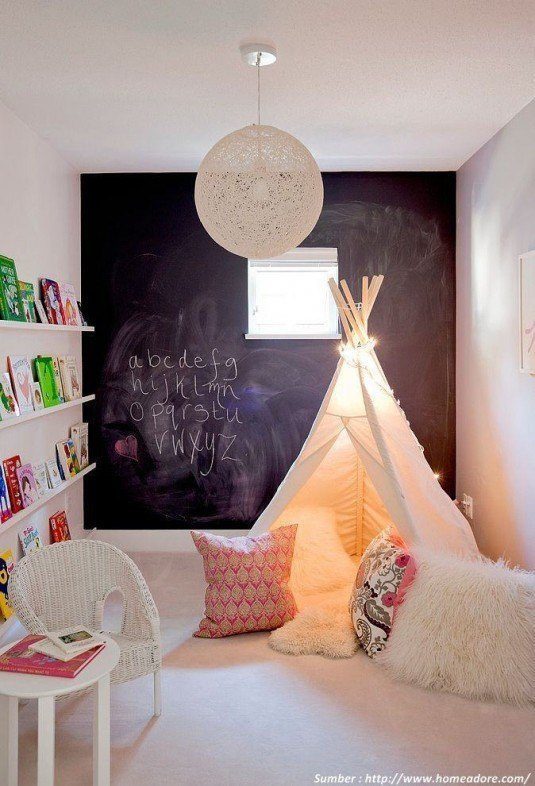 The tepee reading nooks are not only for children and adults love them as well. The design may vary when you consider age, and some adults may not prefer to sit or lay on the ground. The design below will show you that you can put a tepee over your sofa for a more enjoyable experience. What do you think about the design?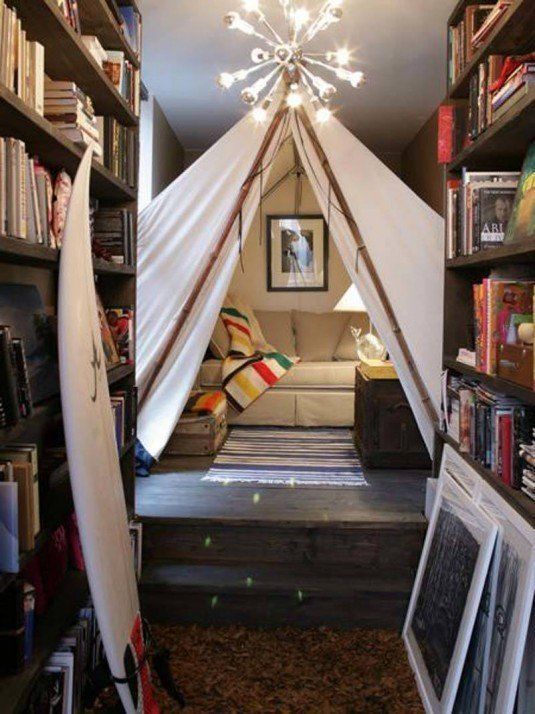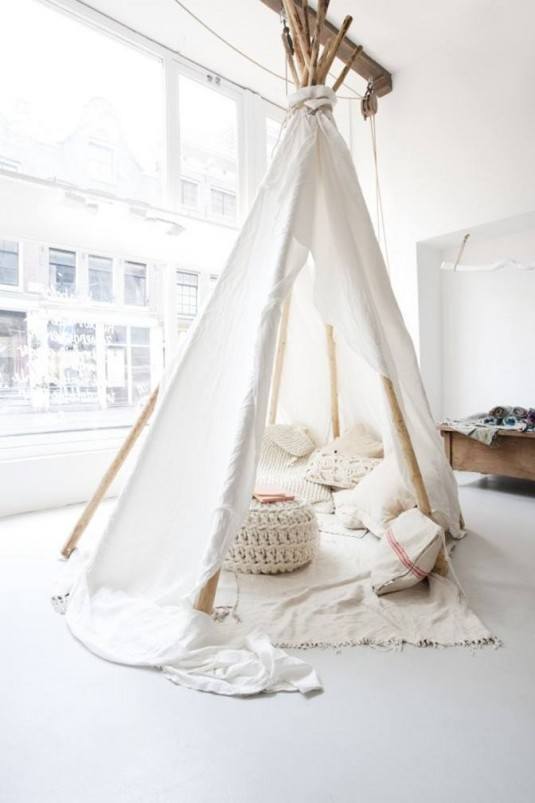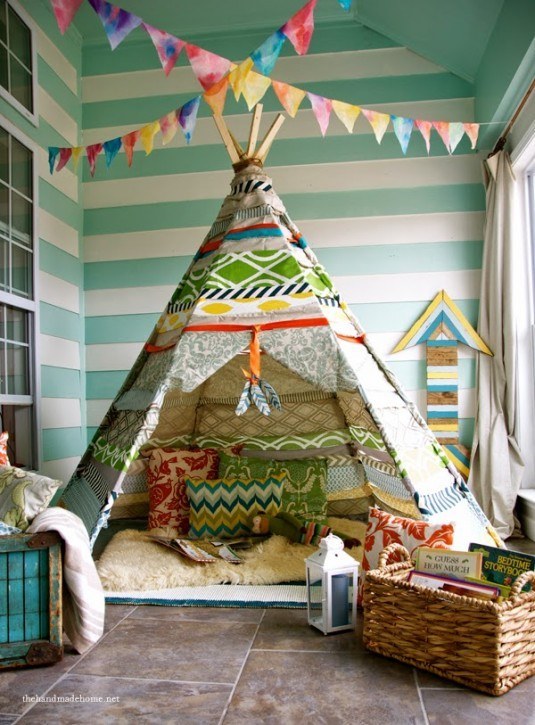 A fun way to decorate or dress up any tepee is by adding some lights. They will add to the coziness of the space and they will make a great impact on your reading activity. If you want some extra light you can consider adding more lights above the tepee. It will be super useful to have the area well lit because seeing and reading will be easier.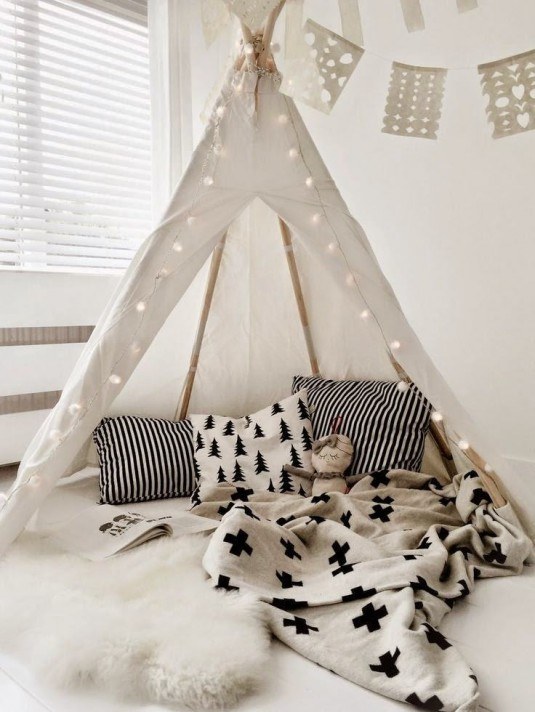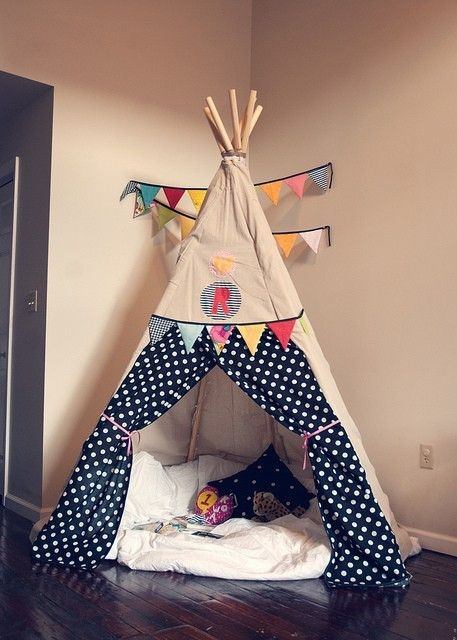 You can have a lot of fun while choosing the design of your tepee and create it according to your personal style and taste!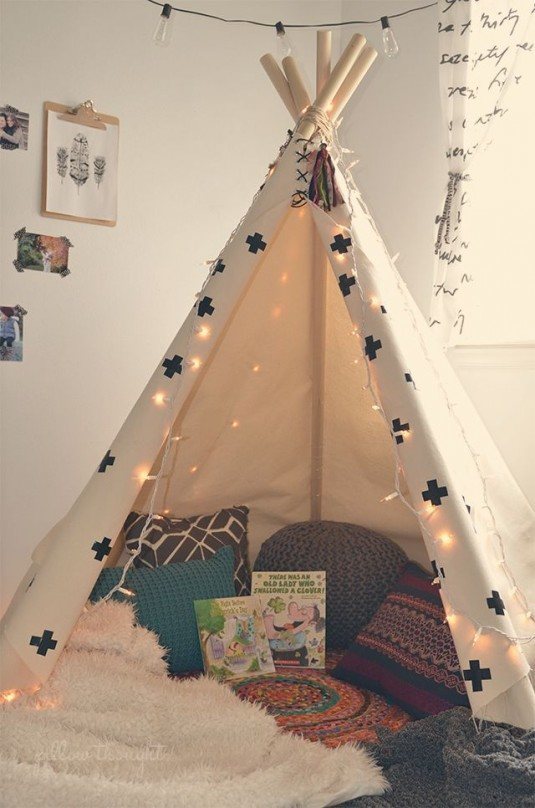 You can add these lovely tepee reading nooks in the nurseries as well. Even the youngest members of the family will enjoy them. They will have their own space for playing! The tepee designs come in variety of patterns and colors, and can fit perfectly well into any nursery decor. What do you think about these fabulous reading nooks? Would you want to enjoy your favorite book in one of these? Let me know in the comments below because I would love to hear from you! Thanks for staying with us!