Hey my lovely people! How are you? For today, I have a very interesting post that is called "Adorable DIY Mini Gardens That Will Catch Your Eye". Are you excited?
In this gallery, you will see some very cute mini gardens that will fit perfectly any interior, but you will see some fascinating outdoor projects that will enhance your yard and will make it more interesting and relaxing place. Those that belong to the second category should be made with that kind of materials that will resist the sun or rain, while for the first ones you can use anything you like.
SEE ALSO: Make Your Apartment Look More Cheerful with These Lovable Mini Herb Gardens
Both are meant to give a green effect to your space and enhance it, without spending a dollar. The mini gardens can be made in wagons, wooden crates, barrels, bathtub, etc. All of the ideas that you are going to see here are very easy and quick to make. I'm 100% sure that they will awaken your creativity to give a new function to the old bathtub, coffee mug… So, let's check them out and draw some inspiration. You may find them interesting and you will embellish your interior and yard with these mini gardens. Enjoy and have fun!
Turn the old wheelbarrow into a beautiful garden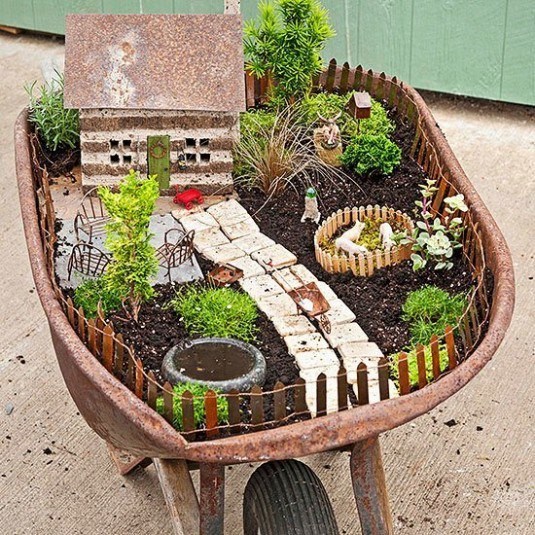 You can make the broken pots functional and lovable in a few steps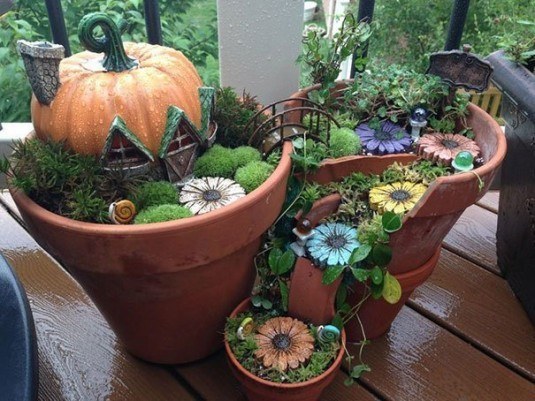 You can beautify your office desk with a coffee mug mini garden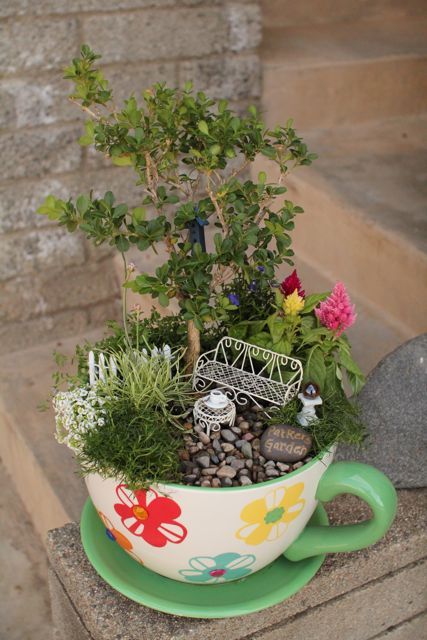 Awesome way to give a new look to the old pail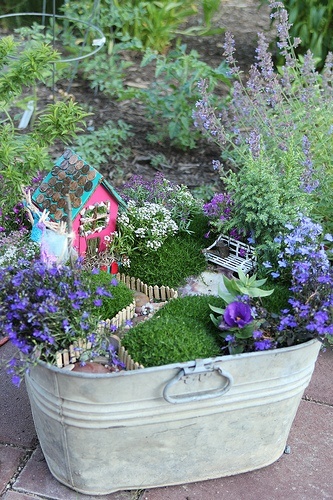 A fish bowl can be turned into a beautiful mini garden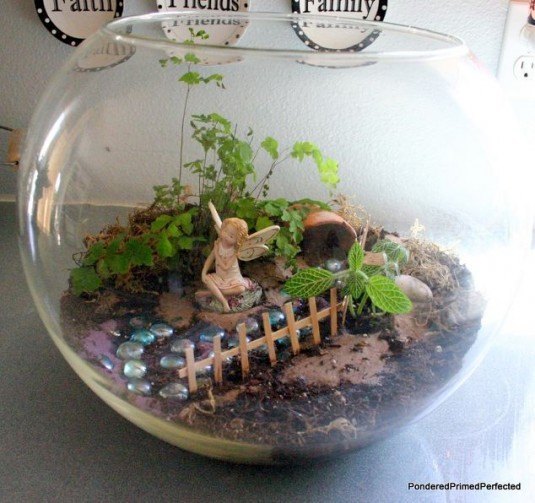 The old bathtub that is waiting to be thrown away can give a new look to your yard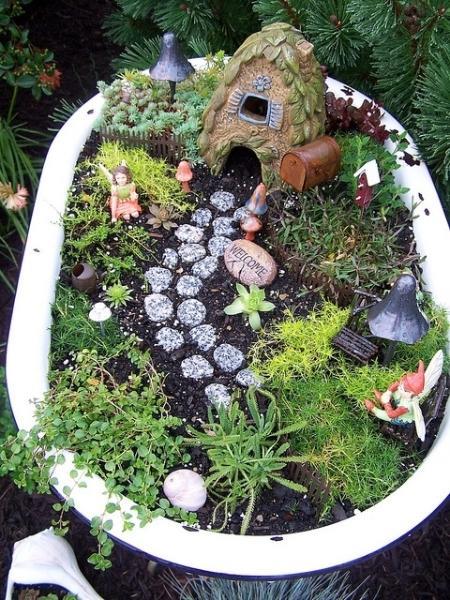 Add greenery to your home with the lantern idea below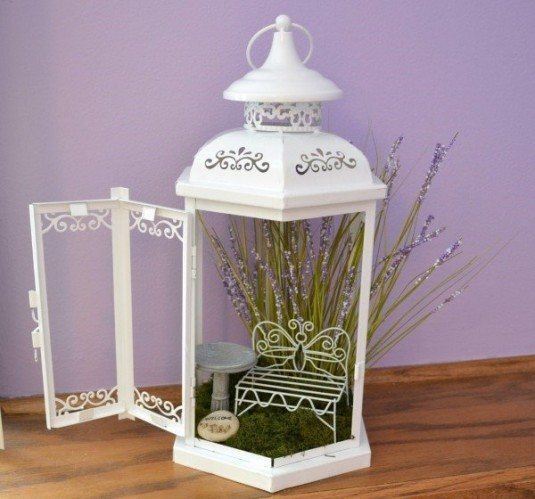 Look at these astonishing wooden crates below and beautify the entrance of your house or yard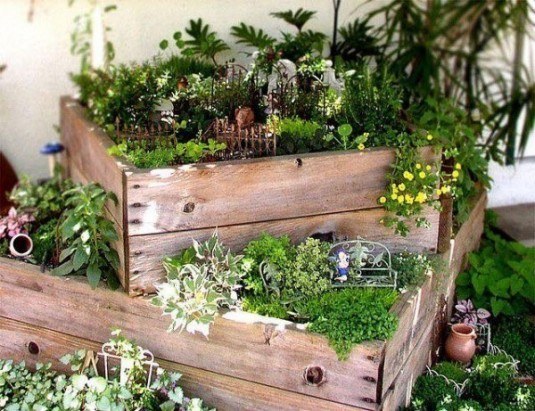 The old wagon can get a new function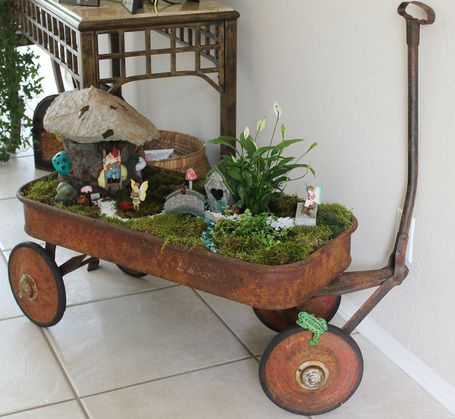 Fantastic wooden barrels that can be a centerpiece in your yard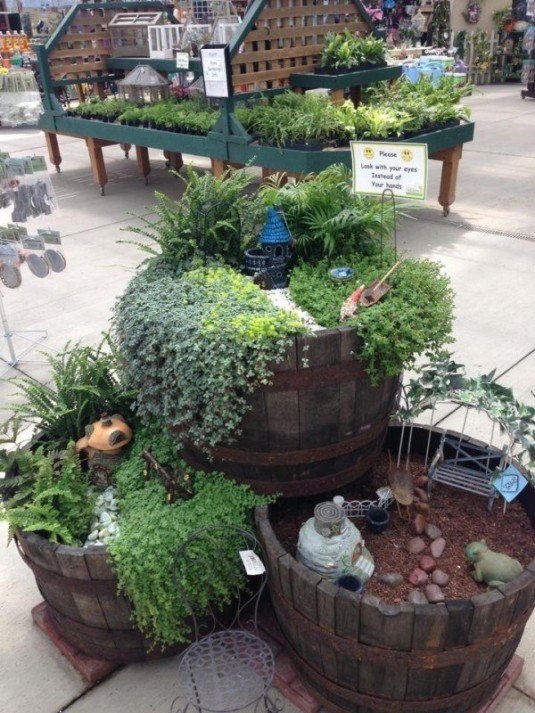 So my lovely people, what do you think about these mini gardens? Do you find them interesting and easy to make? Would you dare to decorate your living room, bedroom or kitchen with them? Would you like to have a mini garden in your backyard? I would love to know your opinion, so feel free to share it in a comment below. If you have some other ideas and suggestions, you can share them too. Thank you for reading! Enjoy in the rest of your day and don't forge to stay up to date with the content of Karma Stream!