Hey there my lovely karma streamers! How are you? Are you enjoying the beautiful summer days? We are always here to inspire you to create something on your own and enhance your space without spending a fortune. For today, I have a very interesting post that is called "10 Cute DIY Home Decorations to Make With Pebbles". Are you excited?
SEE ALSO: 11 Awesome Succulent Planters You Can Make From Stuff You Have at Home
This beautifully smooth and great natural material can be used to make so many interesting project for your homes and gardens as well. With their unique shape, interesting natural texture and color, you can easily add contrast to your home. So, let's take a look at these pebble decorations and get inspired to make something on your own and improve our skills. Enjoy and have fun!
FAKE CACTUS CAN BE MADE IN A FEW STEPS – YOU WILL NEED SOIL, ROCKS AND PAINT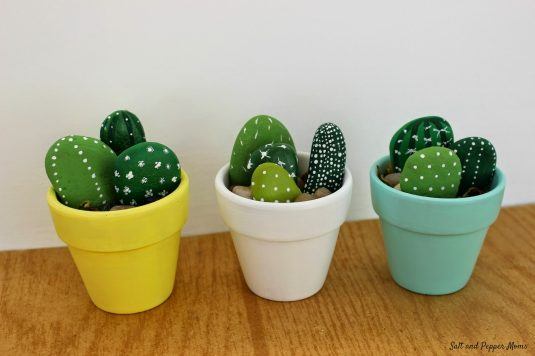 BEAUTIFY AND MAKE THE PLANTERS MORE CHARMING WITH STONES
ENHANCE THE SIMPLE TERRA COTTA POT WITH SOME ROCKS AND USE YOUR CREATIVITY TO PAINT IT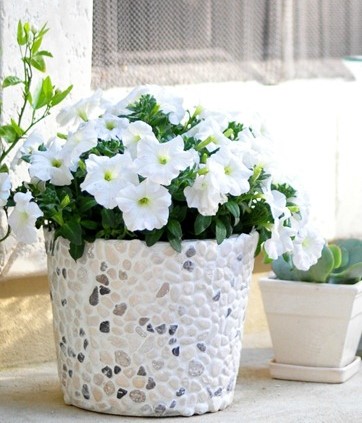 SUCCULENT LOVERS WILL LOVE THIS MAGNIFICENT IDEA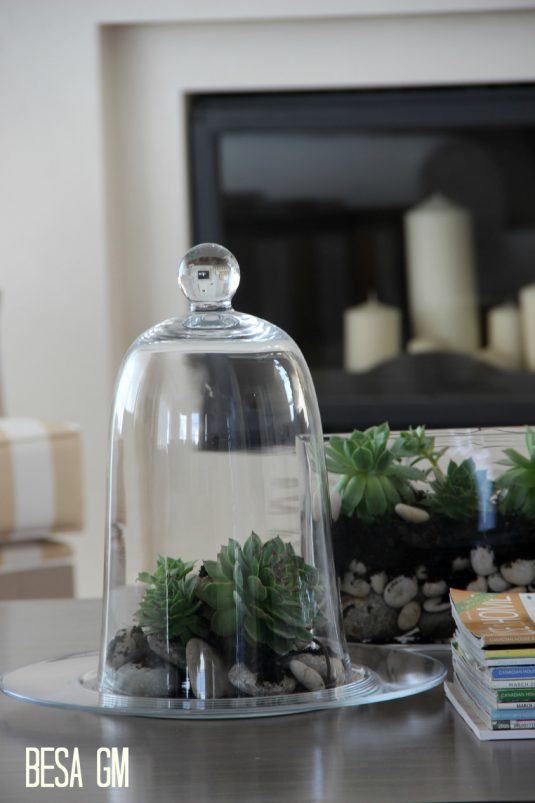 OUTSTANDING IDEA TO MAKE CHEAP, YET STUNNING COASTERS FOR YOUR DINING TABLE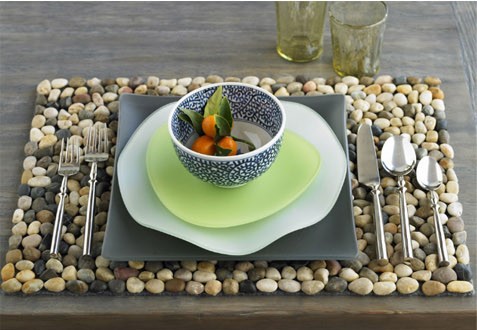 OCEAN-INSPIRED CANDLE HOLDERS TO MAKE WITH GLASS, WATER AND PEBBLES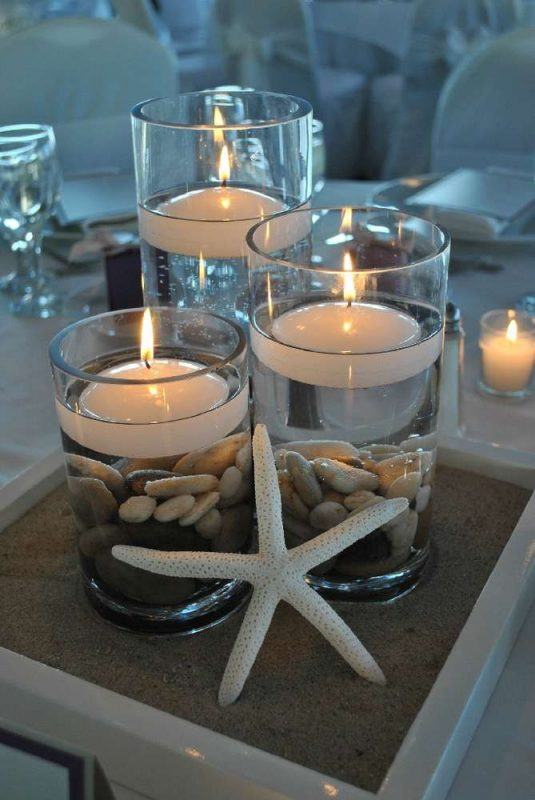 BEAUTIFUL CANDLE STANDS TO MAKE YOUR HOME MORE SOPHISTICATED AND UNIQUE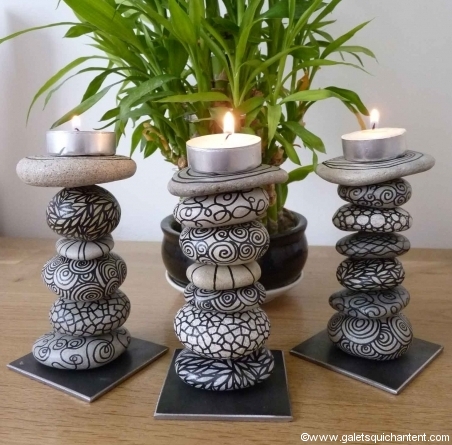 OUTSTANDING IDEA TO MAKE A BATHROOM MAT EASILY AND QUICKLY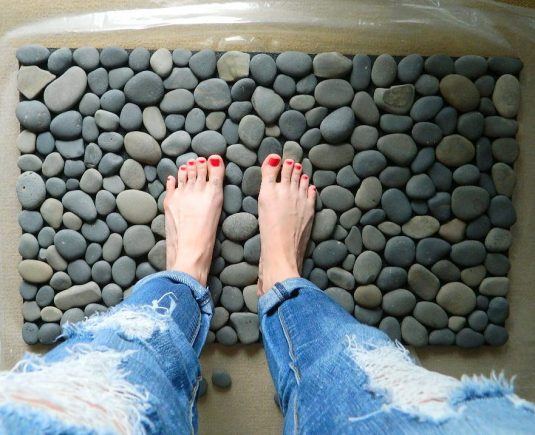 ASTONISHING IDEA TO ENHANCE THE VANITY AND BRING THE NATURE IN YOUR BATHROOM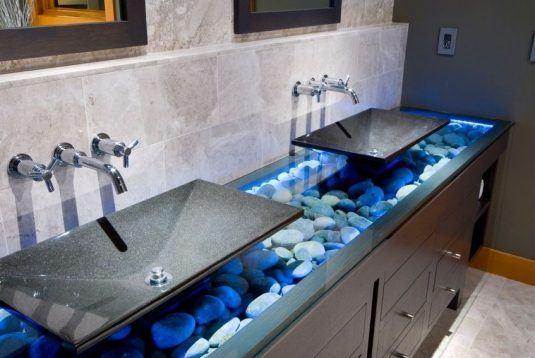 GLUE SOME PEBBLES ON THE EMPTY WALL IN YOUR BEDROOM AND USE THEM TO ORGANIZE YOUR JEWELRIES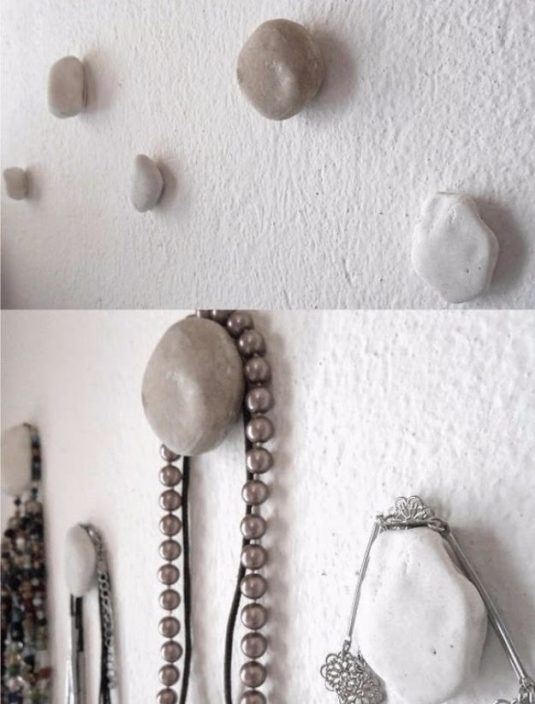 I need to recognize that these projects left me speechless and I will definitely try them out soon. The cactus idea looks very interesting and natural, while the vanity table is very urban and modern. I can't choose yet which one I will make first.
What do you think about these home decorations made with pebbles my dear people? Do you find them quick and easy to make? Do you like them and would you dare to try them out? I would love to know your opinion, so please share your comments with me! If you have some other interesting suggestions and diy ideas on your mind, please share them too – I would love to see everything you have to show me! Thank you for reading! Enjoy in the rest of your day and don't forget to stay up to date with the content of Karma Stream!