Hey there my dear people! How are you? Are you enjoying the beautiful summer days? I'm always here to give you some amazing ideas and inspire you to decorate your space. If you love flowers and plants, then I need to say that you are on the right destination. For today, I have a collection of 10 Awesome Succulent Planters You Can Make From Stuff You Have at Home. Are you excited?
SEE ALSO:10 Mind-Blowing Flower Decorations for Small Balconies
The planters that can be made at home are my favorite and these ideas here that I have selected for you today are also easy and budget-friendly. So, if you want to imrpove your diy skills and techniques, and decorate your interior or yard without spending a fortune, then take a look at these planters. Enjoy and have fun!
Make Unique Pumpkin Succulent Garden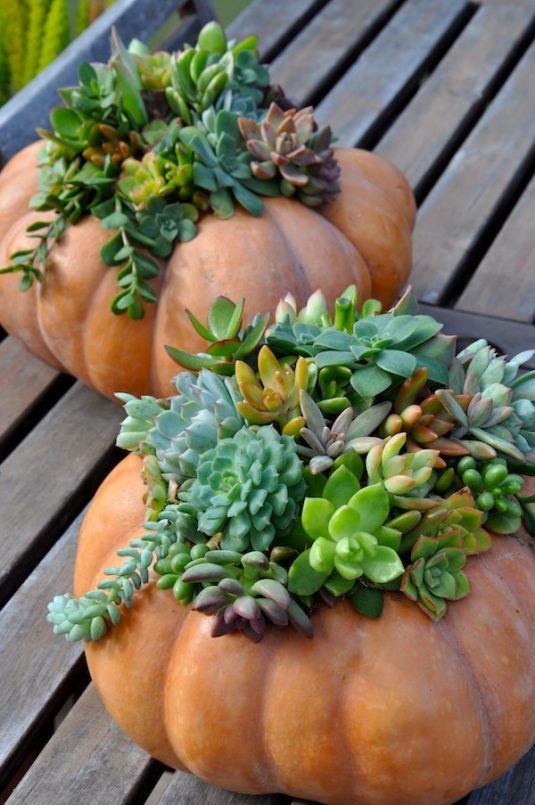 Embellish the Fridge with Succulents Planted in Wine Corks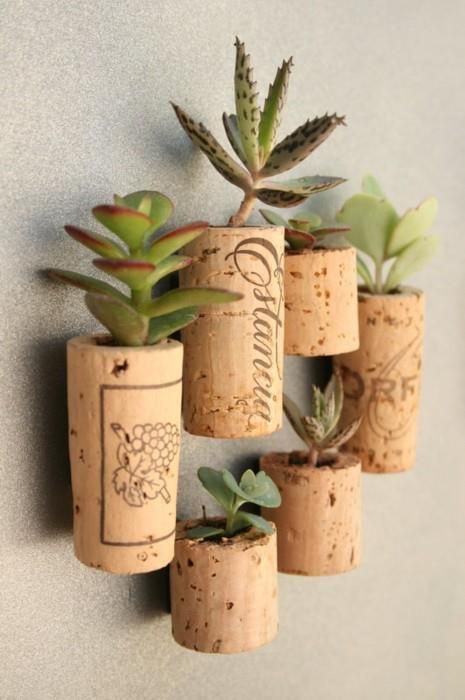 Plant Different Type of Succulents in a Basket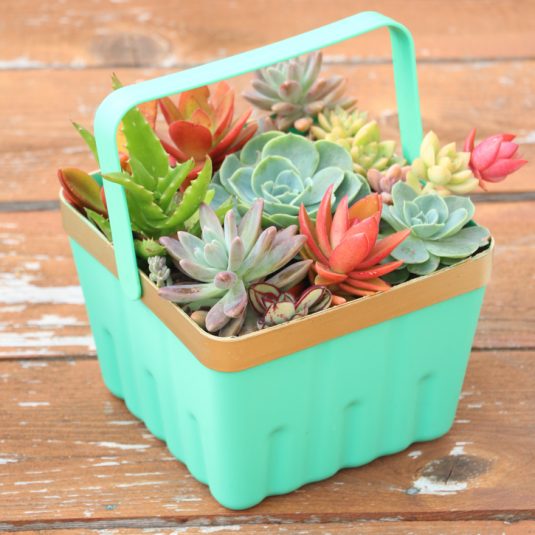 Make a Fantastic Decor Using a Tray and Coffee Mugs in Different Sizes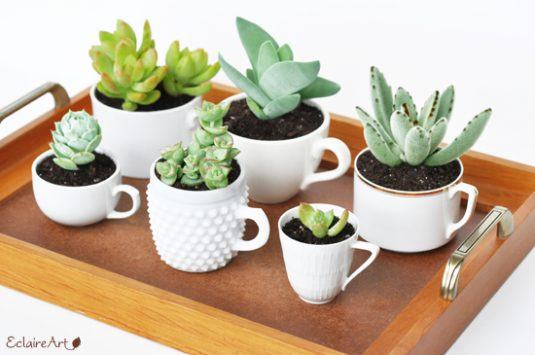 Astonishing Mini Cinder Block Garden to Enhance Your Space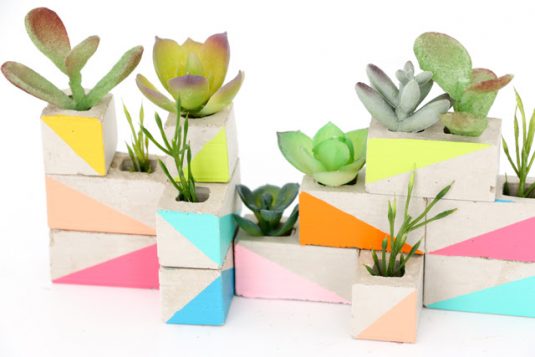 Fantastic Way to Reuse the Old Cans and Decorate Your Interior or Yard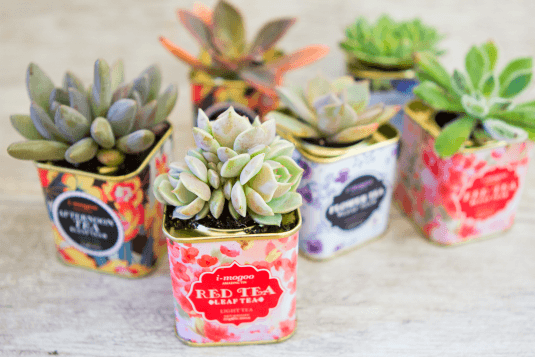 Gorgeous Way to Reuse the Old Bowl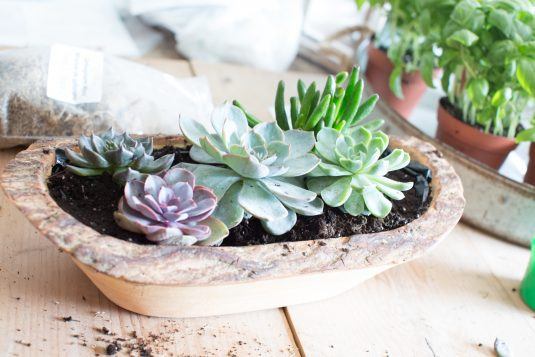 Interesting Idea to Plant Your Succulents in Colorful Coffee Mugs and Display Them on a Cake Stand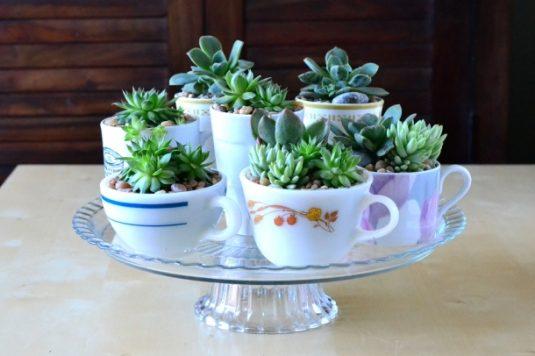 Beautiful and Very Unique Succulent Planters to Make for Your Home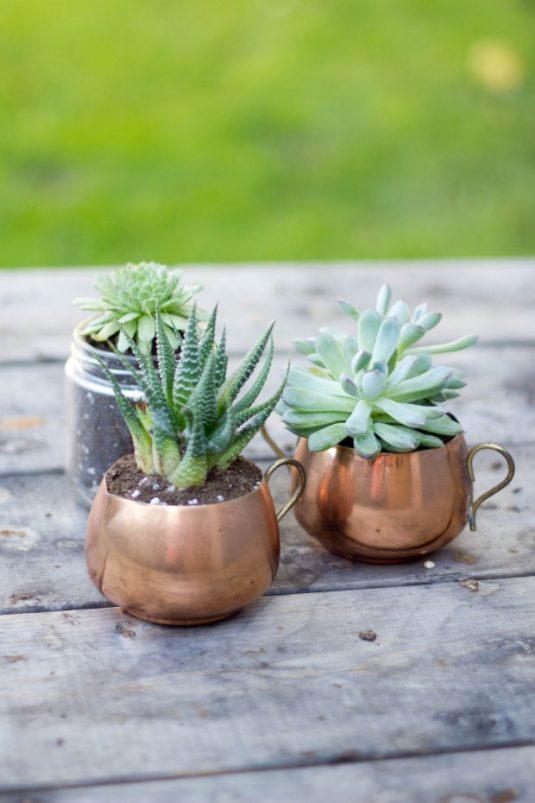 Awesome Wooden Box Transformed Into a Charming Succulent Garden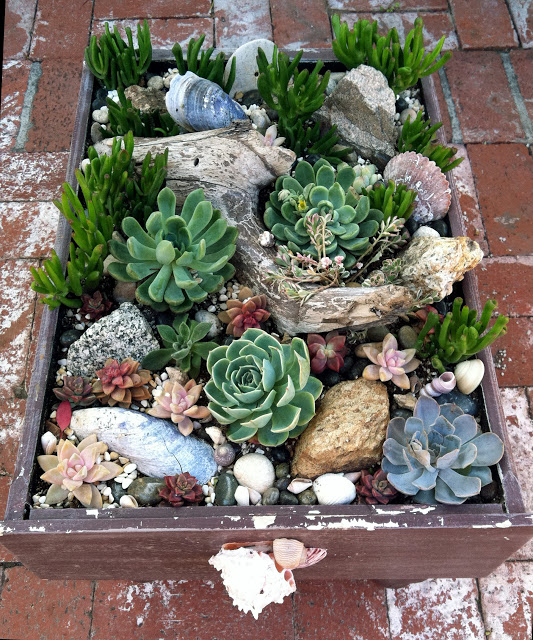 Eggshells Can Also Be Reused to Plant This Type of Plants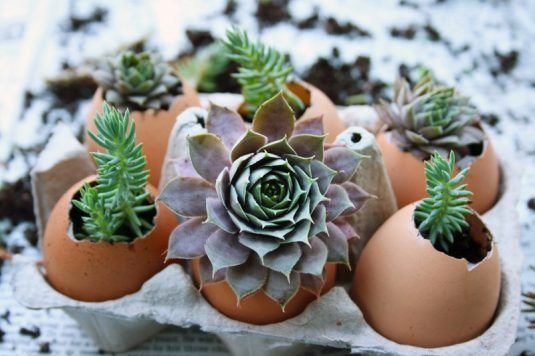 You won't find any other plant that can adapt to all of these containers. Succulents store water in their roots, stems and leaves, enabling them to resist drought, which means that they don't require frequent watering and you can freely enjoy your summer vacation and other trips. They practically take care of themselves and will survive both heat and drought, so there's nothing to worry about.
I need to mention that succulents are one of the best choice for gardening beginners. Available in all shapes, sizes and colors, they are the ideas plants for matching and mixing. Use your immense creativity to make your own interesting garden design, or choose one of these succulent planters. I would love to know which idea is your favorite, so please share your comments with me. If you have some other interesting ideas on your mind, please share them too. Thank you for reading! Enjoy in the rest of your day and don't forget to stay up to date with the content of Karma Stream!