Have you considered the idea of having a seating area in your porch? No matter how small your porch is, you can always make it more welcoming and pleasant. These tips will help you with that. Check out these 10 porch ideas to turn yours into a comfortable area!
DIY pallet bench
Creating a pleasant seating place is a nice idea to consider. This fun design features a bench made out of an old pallet, that has two tree planters. Looks amazing!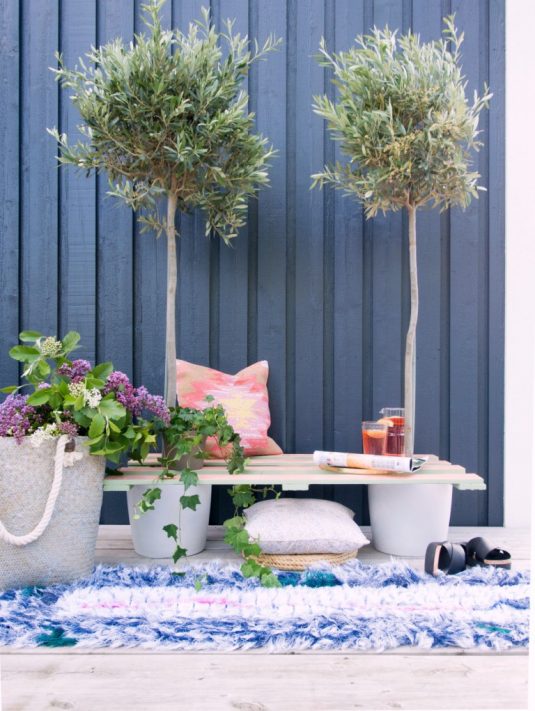 Boot tray
You will need something to keep the dirt away. And a boot tray will do it. And it is so simple to make it. Just fill a wooden tray with rocks and it will be excellent.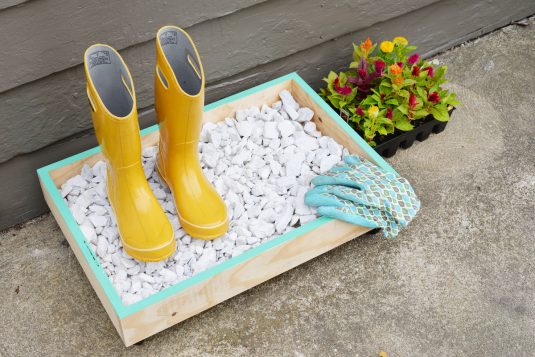 Mason jar candle holders
If adding some light seems like a good idea, go for this one. Place a few mason jars with candles inside. It will bring that romantic and cozy atmosphere.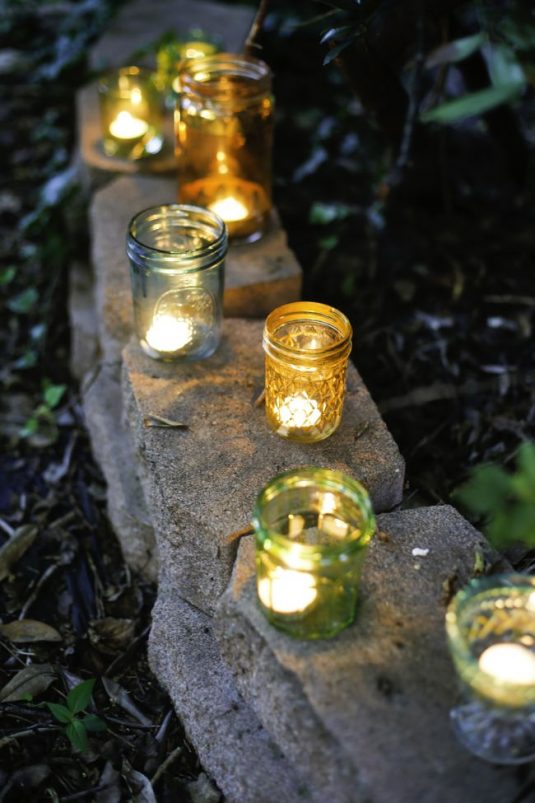 Cozy bench
Your porch are must have a bench. Place a few pillows for more comfort. Also add a side table and plants to make it welcoming.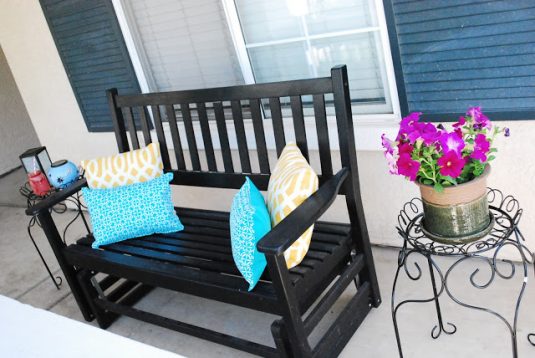 Porch bar
This is one great design that won't take much space. Making a porch bar is a great idea to create your own entertaining space. Simply add a wooden surface onto the edge and a few bar stools.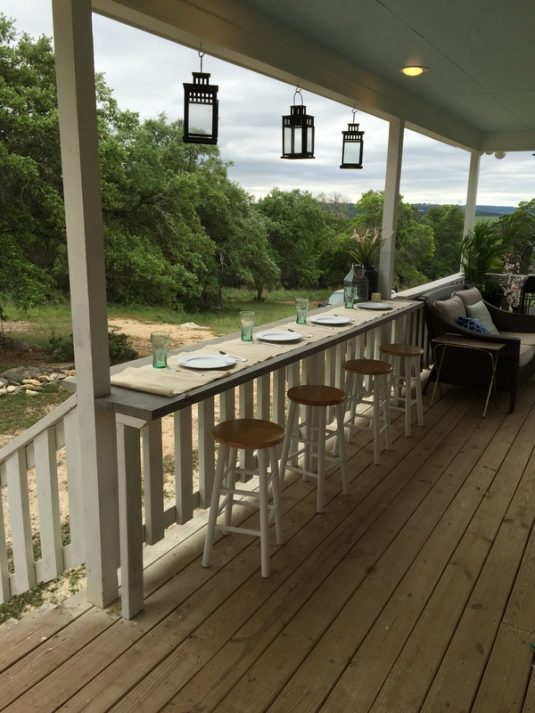 Flower wreath
There is no better way to say Welcome than a floral wreath on your front door. It will look amazing. Choose a bright colored one to make your entrance pop.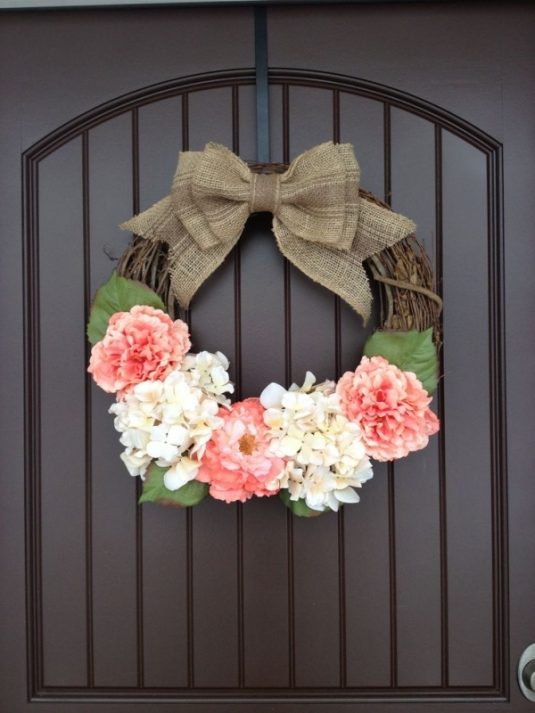 Swing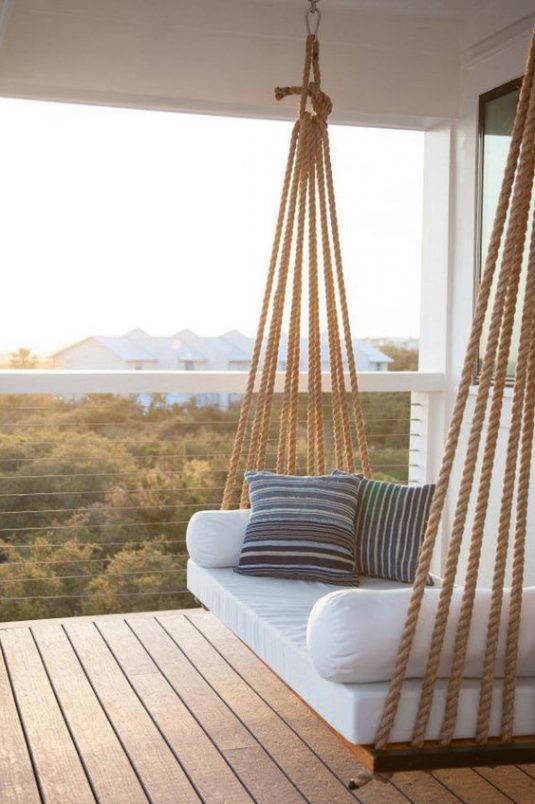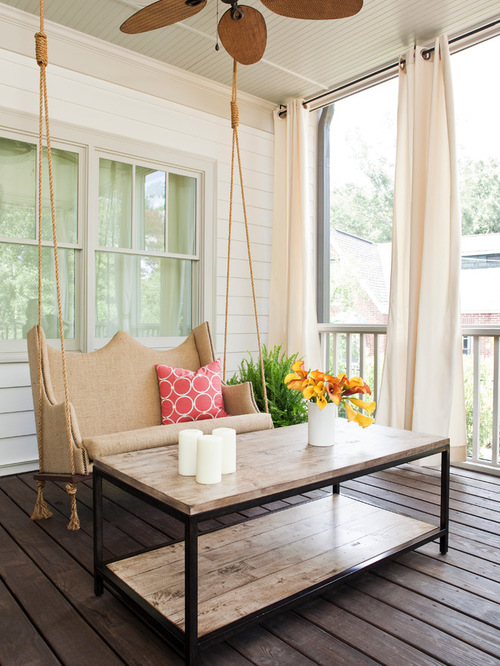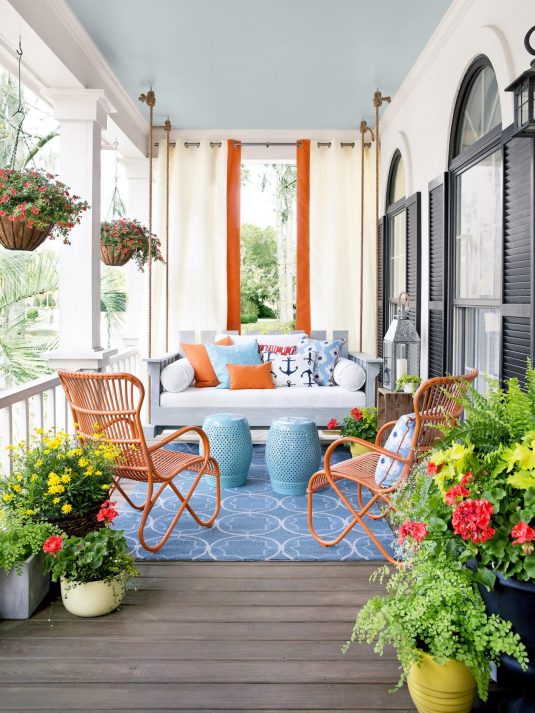 Add plant pots
Plants are a must for beautifying your porch. They will bring freshness and create relaxed atmosphere.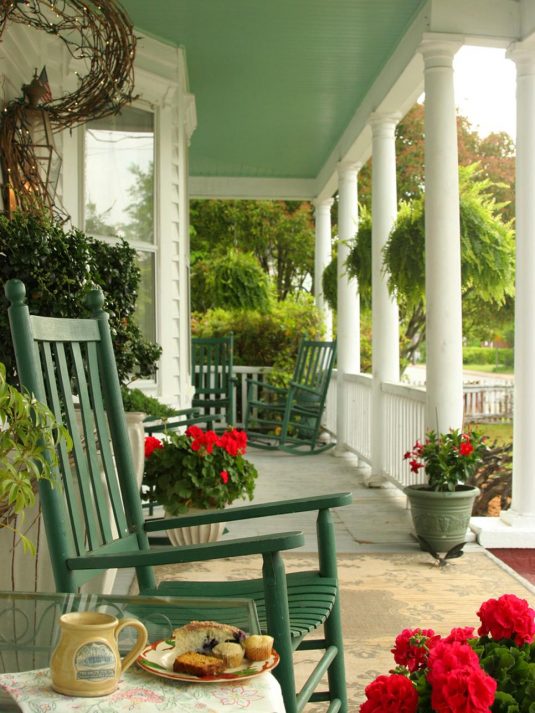 Doggy bed
A doggy bed will not  only make a great spot for your pet to take a nap, it will also  create that "home" feeling.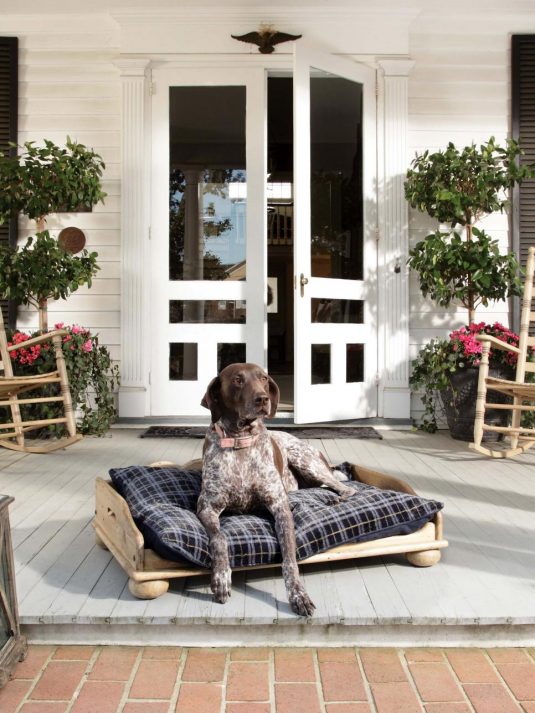 Personal message
Include a personal message right at the entrance. It will be a nice welcome for your guests. And you will see a smile on their faces. Decorate one corner with flowers, a message saying "welcome". It will look so warm.