Hi there! For today, I have a very interesting article that is called "10 Astonishing Wooden Interior Designs That Will Impress You". I chose to write about wood, because it created county home atmosphere and beautiful rustic decor. Plus, wood is one of the best ways to add a natural feel to your home. It looks stylish and striking, creating charming interior design with unique accents.
You can incorporate wood in your bathroom, living room, kitchen and any other room in your house. You can use your immense creativity to decorate your house with this eco friendly and warm material. Take a look at these 10 astonishing wooden interior designs that I have selected for you and draw some inspiration. Enjoy and gave fun!
SEE ALSO: Marvelous Wooden Bathtubs That You Are Going To Love
When you are remodeling or building a new house, you should at first choose a staircase design and then choose the furnishing. The wooden staircase idea below looks astonishing and modern. You can use it for displaying your books, bottles of alcohol or other items that you want to be shown.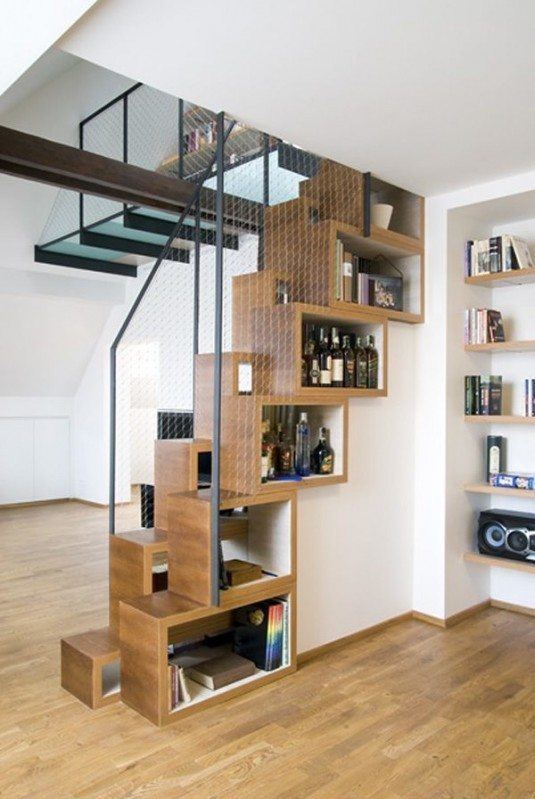 There are many ways to incorporate wood in your interior and the one below is my favorite. The wooden dining table and chairs look very modern, while the wooden room divider, makes the room unique.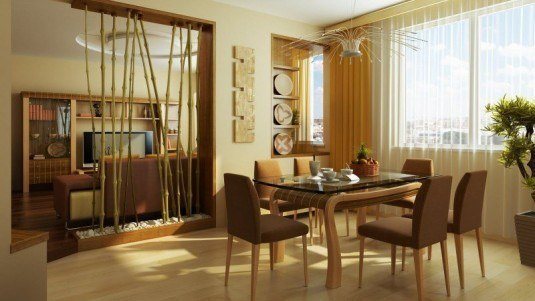 A modern and sophisticated interior design where wood, stone and luxury furnishing are matched. The atmosphere is relaxed and I think that everyone would like to live in a house like this below.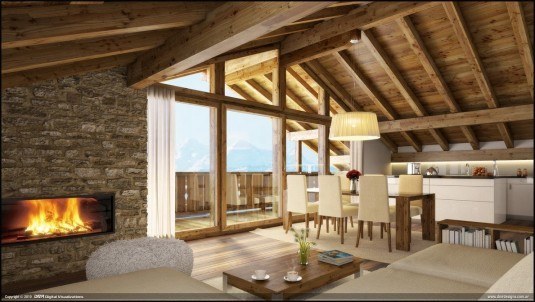 Even the bathtubs can be made of wood! This is a sophisticated and modern way to incorporate wood in your bathroom. I really like the idea, because the whole bathroom looks very relaxing and comfortable. What do you think?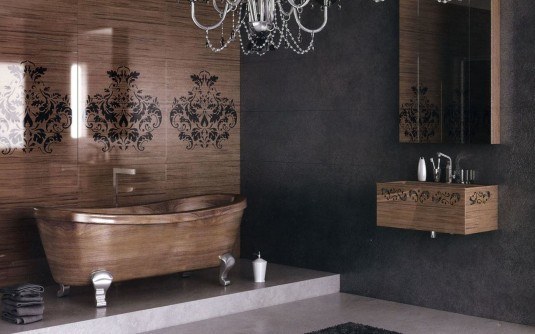 If you don't like wooden bathroom designs, then you can only incorporate a wooden mirror and sink in your bathroom. I really like the beautifully carved wooden mirror and I would like to have it in my bathroom.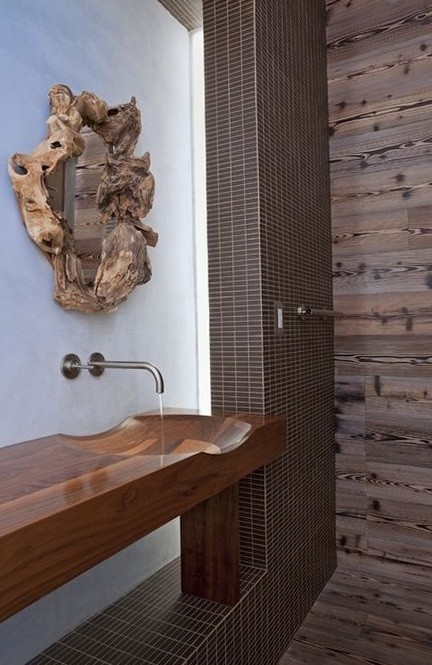 A fabulous, rustic kitchen design that will make cooking more interesting. I really rustic kitchens, what about you? Rustic kitchens usually are made of both, wood and stone and the picture below is perfect example of that. The wooden kitchen island looks terrific!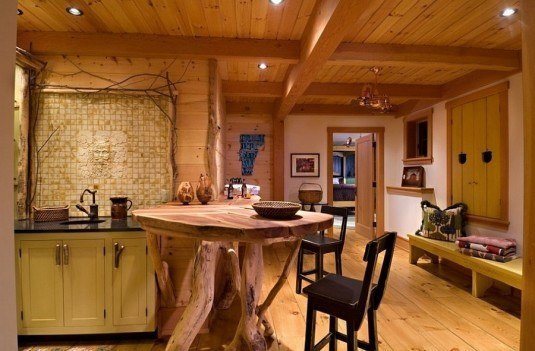 A fascinating way to incorporate wood in your small living room. I really like the way the wooden table is carved. I really like this table and I think that it will fit to nearly every living room. Do you like it?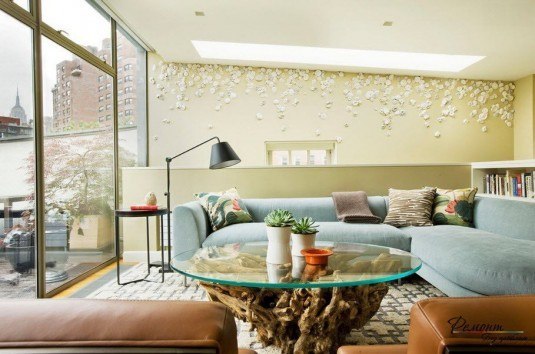 If you were looking for a dramatic, yet sophisticated and interior where the art is a focal point, then take a look at the picture below. I really like the flooring and the tree in the middle of the restaurant. Everything is so sophisticated and modern, isn't it?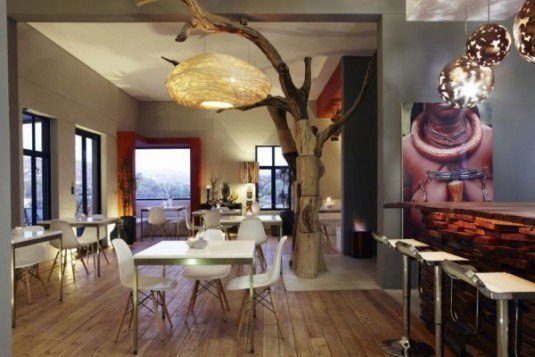 You can bring the nature in your space, by featuring some exotic trees in your interior. The trees below, perfectly fit the room and create a relaxed atmosphere. The pots are also made of wood, which is also a great way to add coziness and warmth to your home.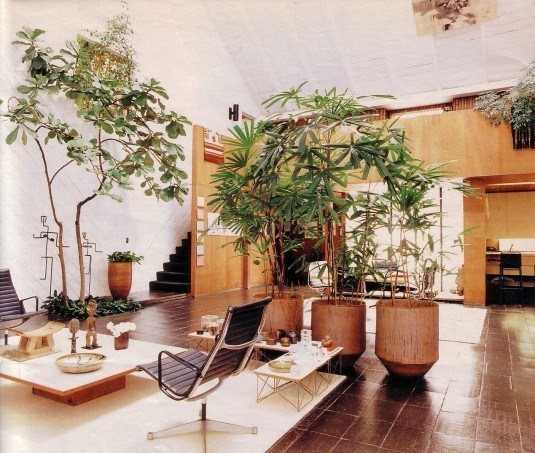 Sophistication and elegance are the words that I will use to describe this living room. The wooden floor and ceiling make the room warm and cozy, while the tree incorporated in the center of the room, brings the nature in the room.