Hey there my lovely people! How are you? I'm always here to show you some awesome ideas to decorate your home and yard easily and quickly, without spending a fortune. For today, I have a very interesting post that is called "12 DIY Ideas to Decorate Your Yard With Mason Jars". Are you excited?
SEE ALSO: Creative And Clever DIY Ideas With Baby Food Jars
I'm sure that you all have mason jars in your kitchen, garage or basement, that you need to throw away to make your space more organized and tidy. Wait, don't throw them away, because they can be used to make some fascinating and very useful projects for your yard!
The ideas that I have selected for you today are very cheap, easy and quick to make, and will blow your mind. But before you check them out, I recommend you to sit comfortably in your chairs and prepare yourself for something extraordinary.
These torches below are very easy and quick to make. So, if you need such a thing for your yard, now you have a chance to make it for your yard.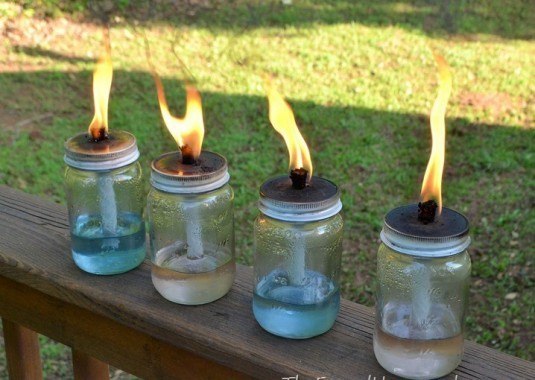 The mason jars can be used as candle holders too. Candles are perfect for creating romantic ambiance indoor and outdoor as well. I have selected some fascinating ways that will help you illuminate your space and enjoy the nights in your yard.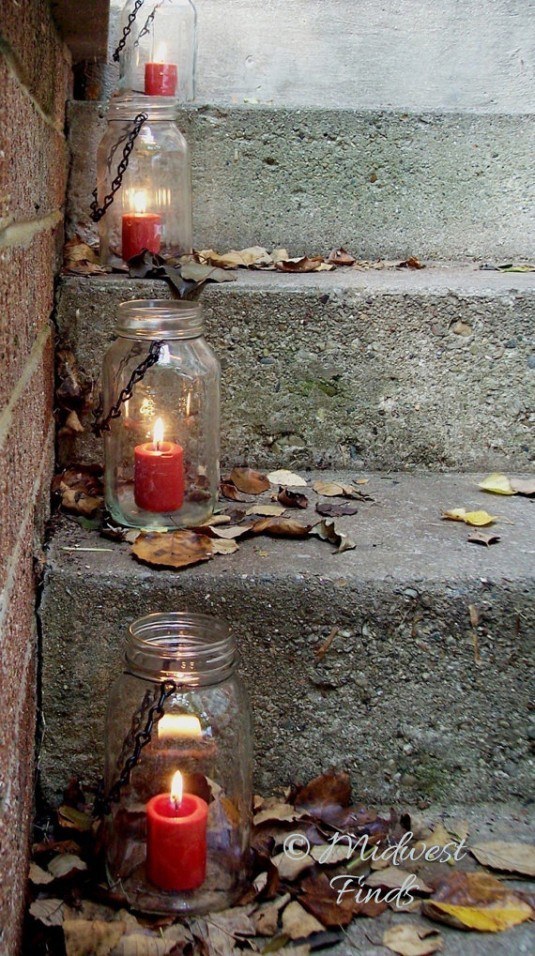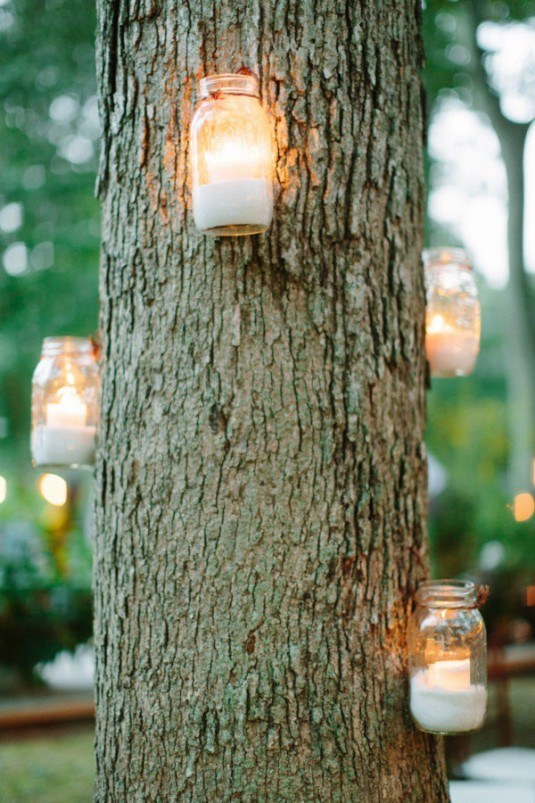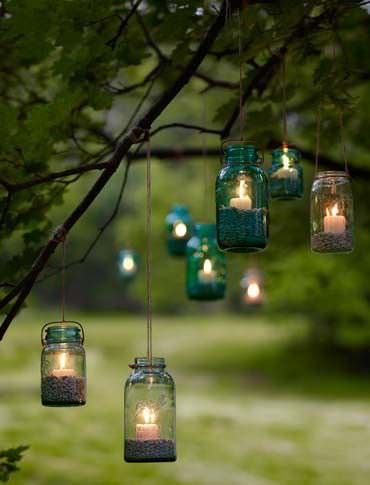 The mason jars can be used as planters too. You can plant your favorite flowers or herbs and make your balcony or yard more airy and fresh. For more interesting look, you can hang the jars on pallets and create mini garden.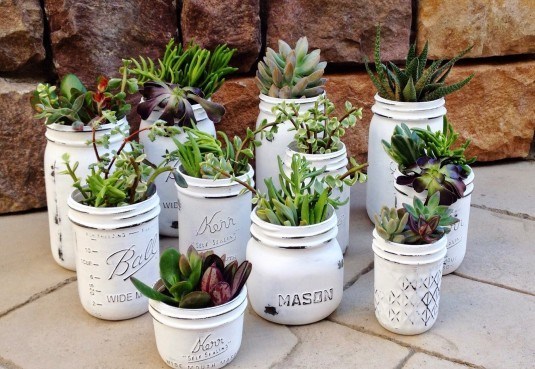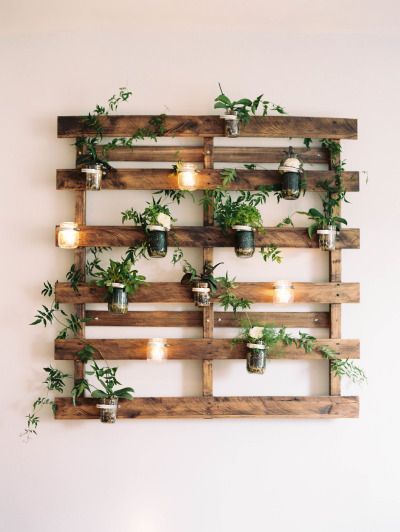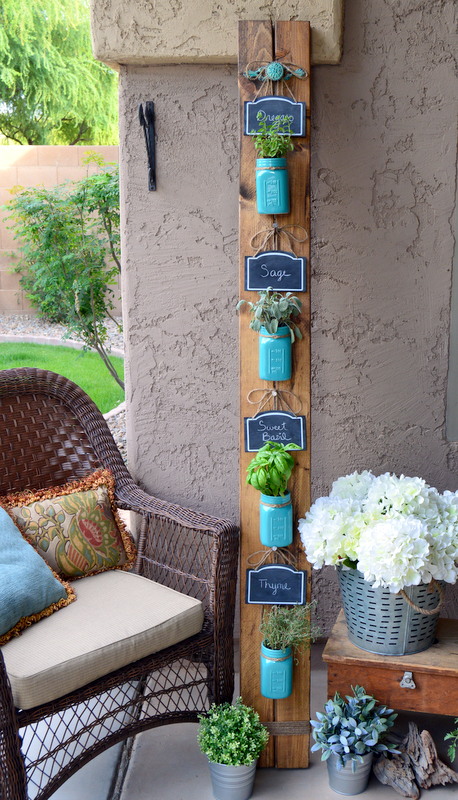 Bird feeders made of mason jars are very smart and innovative crafts, perfect for every yard. If you want to help birds survive the freezing weather then you should definitely try to make one.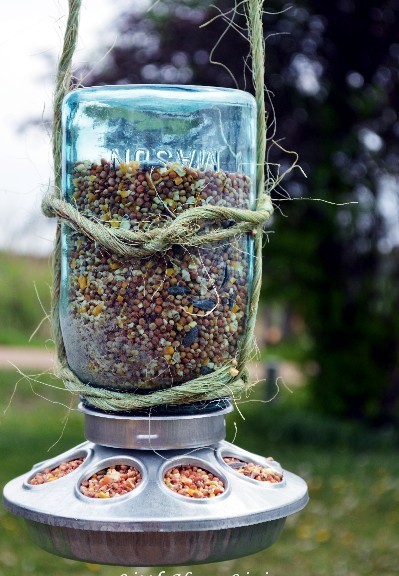 If you want to make the dining table more cheerful and fresh, then you can consider creating vases out of mason jars.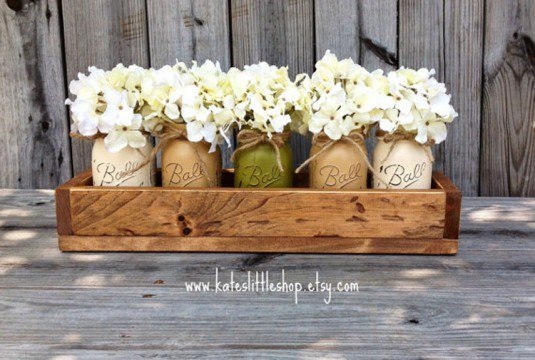 You can make beautiful chandeliers to illuminate your dining space and make it more comfortable. The ideas below are very interesting and creative to make and it won't take you much time too.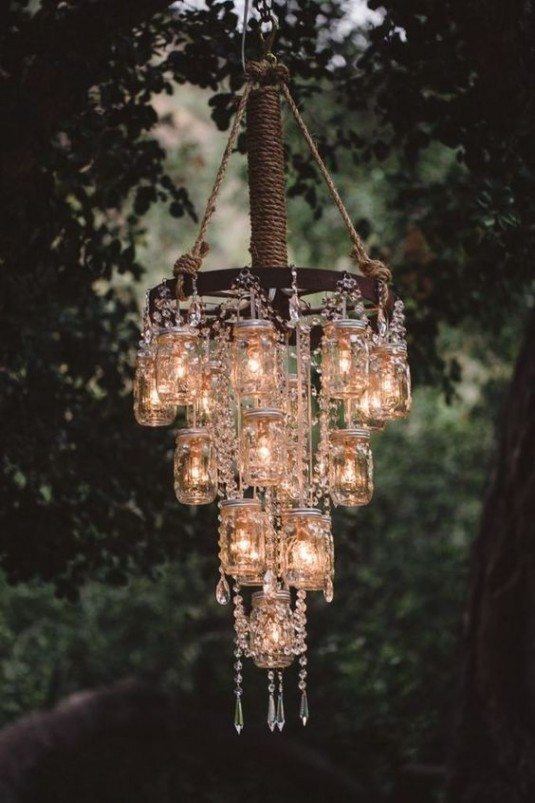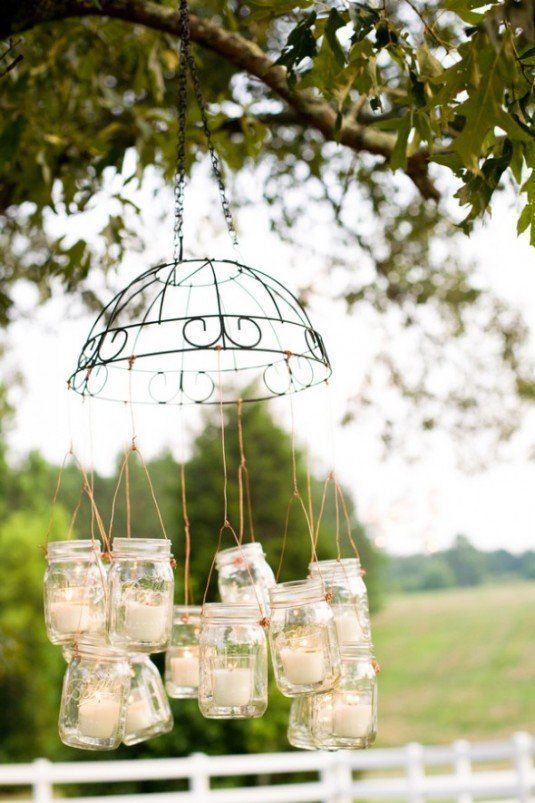 Do you find these ideas interesting and fun? Would you dare to recycle the old mason jars? I would love to know your opinion, so feel free to share your comments below. If you have some other suggestions, please feel free to share your comments below. Thank you for reading! Enjoy in the rest of your day and don't forget to stay up to date with the content of Karma Stream!