After a long and hard day at work, we all want to take a nap and relax for a while. But, we should not skip to take a shower first. I have read that by taking a shower you can relive your stress. That's the reason why, people are incorporating showers in their bathrooms.
From tiny to large, we have already shown you a wide collection of bathroom ideas to inspire you and awaken your creativity. For today, I have selected 15 Amazing Bathrooms with Glass Shower Doors that will improve the appearance of your bathroom and make it seem more sophisticated and modern. Let's take a look at the gallery and choose one of these amazing glass shower doors.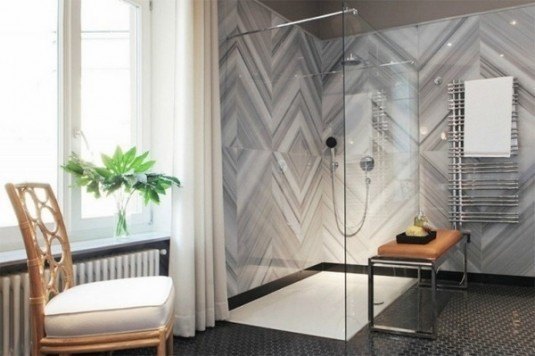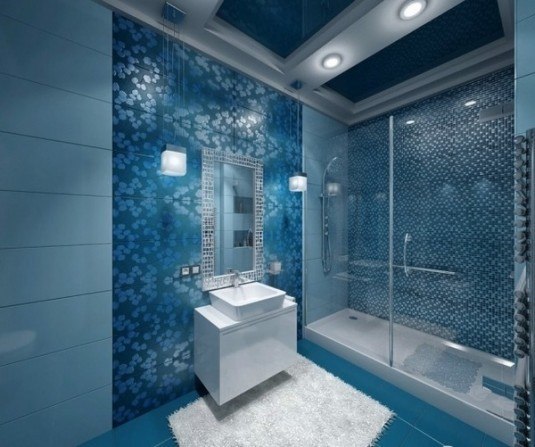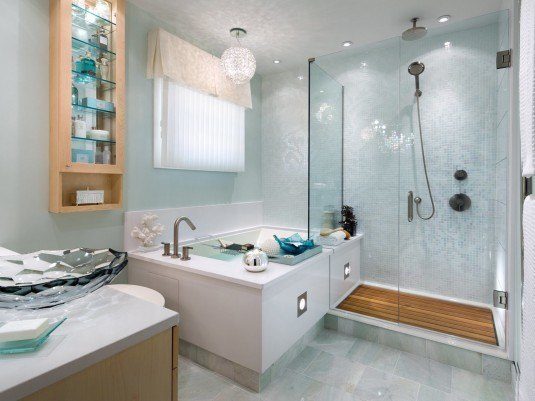 There are so many different designs of shower doors to choose from but, people usually choose a glass doors. I think that's because the glass door makes the bathroom look more exclusive, sleek and luxury. The glass door is one of the best materials used in the interior because it can be combined with other materials and look stunning.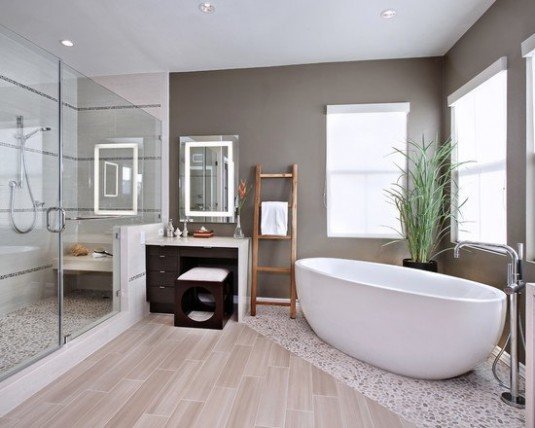 The bathroom below is my favorite and I can't take my eyes of it. The plants add a touch of nature and refresh the bathroom, while the elements made of wood make the bathroom warm and cozy.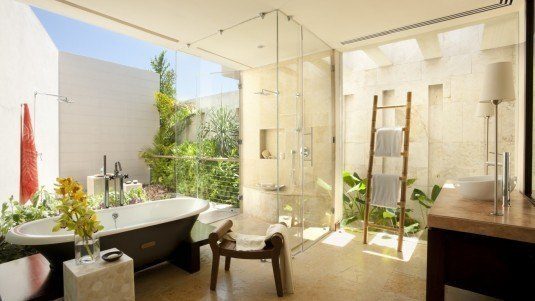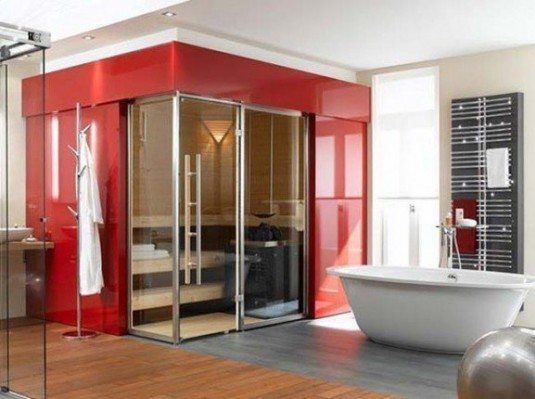 As you can notice, these shower doors doesn't limit you and you can combine it with any color. You can choose one color like brown, like the idea below or you can mix two or three colors for more astonishing and fun look.
The transparent glass door is the most common design of such a shower door. Through this kind of door, you can see the entire part of your bathroom, while you are taking a shower. So, if you want more privacy while you are taking a shower, you should choose other door that is not made of glass and that is not transparent.
SEE ALSO: Colorful Shower Curtains for Your Bathroom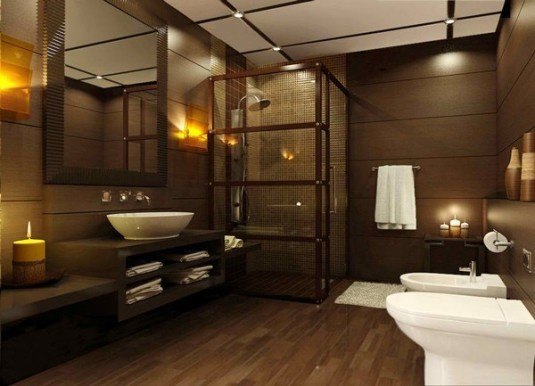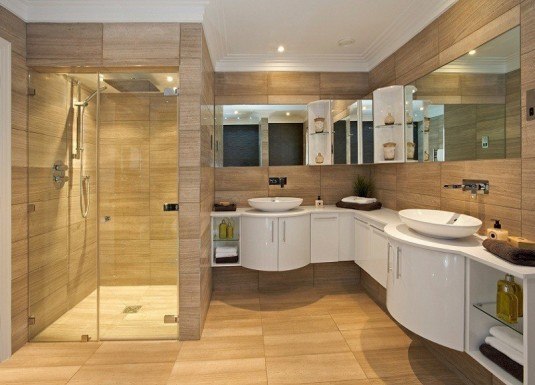 There are so many glass shower doors to choose from. So, think twice of what kind of shower door will fit best in your bathroom and pick the right one. You can install a small door or you can go with corner door. Both look stunning and will make your bathroom more modern.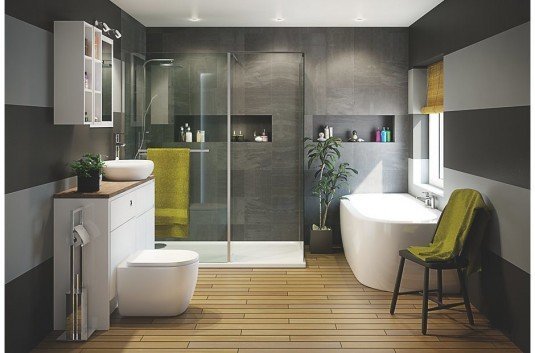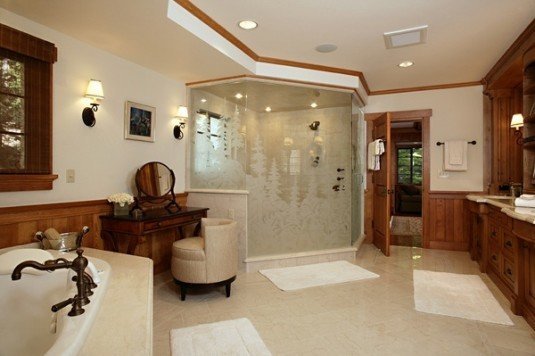 I hope that you have found these glass shower doors stunning and you will incorporate one in your bathroom. I like them very much and I'm already thinking of renovating my bathroom. Thank you for reading. Enjoy in the rest of your day and stay up to date with the contents of Karma Stream.