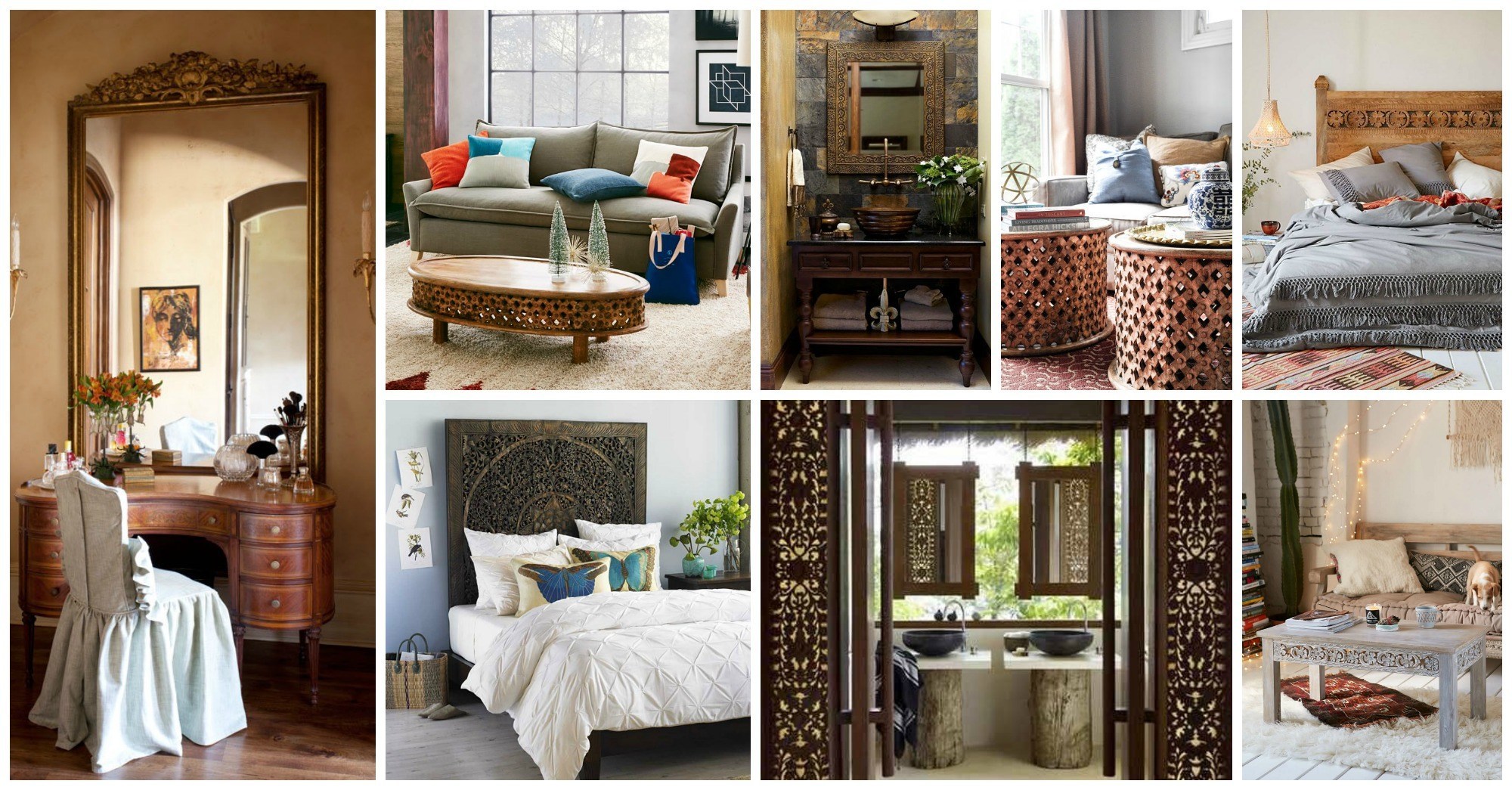 16 Impressive Ways to Decorate Your Home With Carved Wood Furniture
Hey my dear people! How are you today? I'm always here to boost your creativity and help you remodel your home, create some diy projects and make the most of your space. For today, I have a very interesting post that is called "16 Impressive Ways to Decorate Your Home With Carved Wood Furniture". Are you excited?
SEE ALSO: 10 Astonishing Wooden Interior Designs That Will Impress You
This type of decoration will improve the look and feel in your home and will make your space warmer and cozier. The carved wood furniture is of timeless beauty and value and you won't go wrong if you pick such a piece to enhance your interior.
If you take a look at the gallery below, you will find very original interiors that are incorporating carved wood furniture. The truth is that this type of furniture will bring a sense of distinction and style to your bathroom, bedroom, living room or any other room. So, let's check these ideas out and draw some inspiration. You may find them interesting and sophisticated, and you may end decorating your home with carved wood furniture, who knows. Enjoy and have fun!
One of the most interesting ideas in this gallery is the carved wood swing below. Your kids would be very happy to have such a swing, plus it looks very beautiful and will fit any style perfectly.
If you want to make your bathroom look more luxury and sophisticated, you should definitely think about buying a carved wood mirror frame. Nowadays, you can find them in various shapes and colors. But, in my opinion you should leave the natural color of the wood, because it is the color that adds warmth to the space.
You can also find some very elegant and chic carved wood dividers that will make your interior unique and charming. Interior designers have also incorporated carved wood doors and any other wall decorations in their projects, which is also a good idea.
To make your bedroom more elegant and warm, you can decorate it with a large mirror or carved wood headboard. The both ideas are very interesting and will make your bedroom unique, warm and very relaxing.
I have also rounded up some interesting carved wood furniture that might fit your living room perfectly. You can go with a drawer or cabinet or you can pick some interesting small coffee table.
What do you think about these carved wood furniture ideas? Do you find them interesting and would you love to incorporate a carved wood piece in your interior? I would love to know your opinion, so feel free to share your comments below. Thank you for reading! Enjoy in the rest of your day and don't forget to stay up to date with the content of Karma Stream!