We all have somewhere in our houses some old trunks that we don't use, and only stay there to collect dust. In this article we are going to show you 12 Fascinating Ways To Turn Old Trunks Into Amazing Coffee Tables and I really hope that you will get inspired to make such a project on your own.
SEE ALSO: Creative DIY Coffee Tables Excellent For Your Home
This has become a huge trend nowadays, and we can see more and more interior designs that have old trunks in the middle of the room serving the purpose of a coffee table. With these tables your living room is bound to get a completely different and unique look, and will add a dose of vintage style that everyone seems to love. Check out the designs below and get some ideas!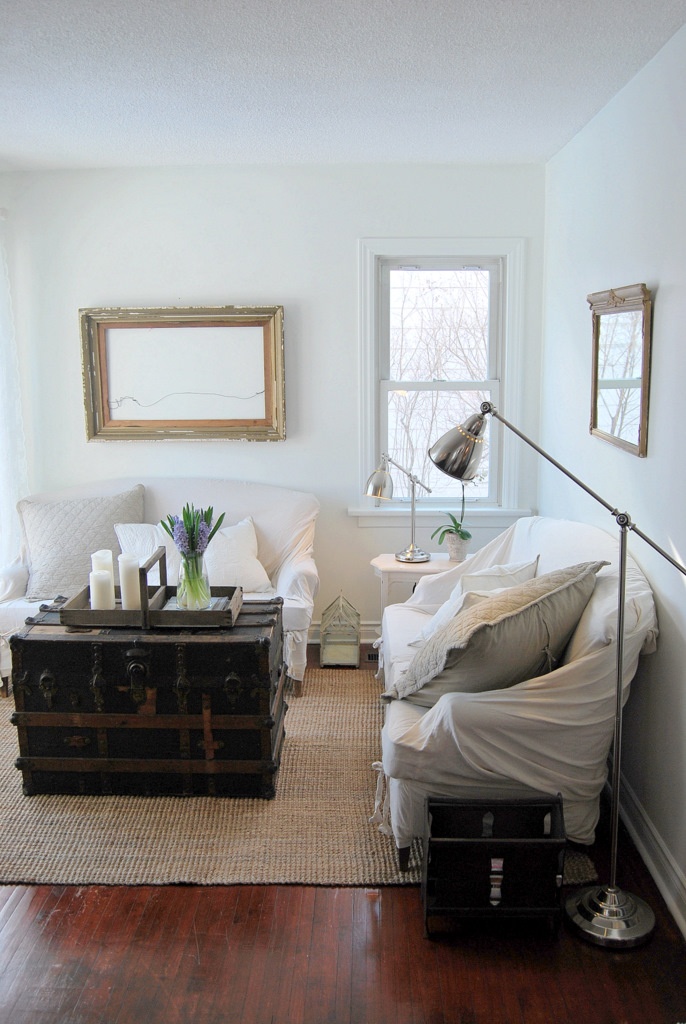 Incorporating an old trunk into a living room can look really great. They will provide you with surface where you can put your coffee, cookies and magazines, and despite all of these, they can provide you with extra storage. Sometimes we are wondering where to store all of the blankets, CD's, books, electronics and many other little stuffs that we have around the house, and the old trunks have proven to be just perfect for hiding everything from the eyes of your visitors.
Most of the old trunks we have seen are black and brown, but that doesn't have to mean that you shouldn't incorporate some lighter version. Brighter tones of old trunks work great in a bright and airy interior decor. The white one below is simply stunning!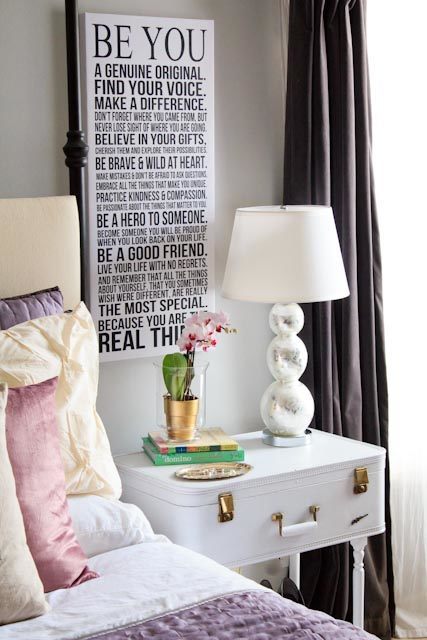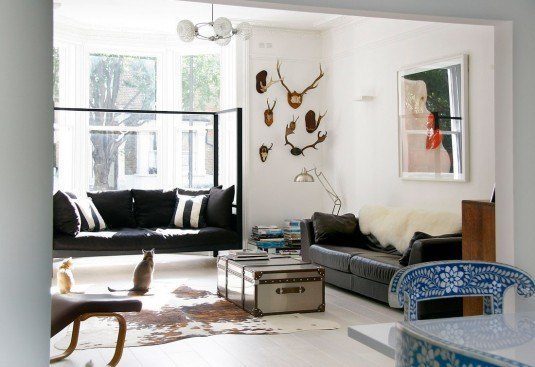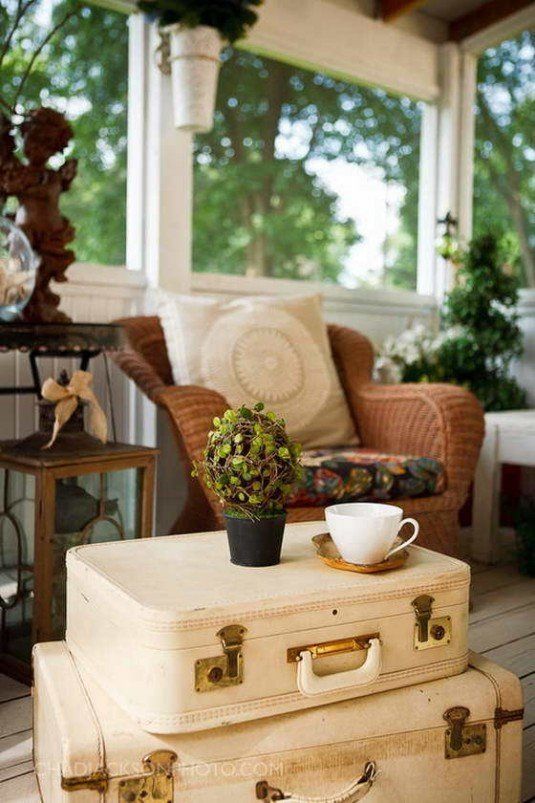 The old trunks come in so many different styles and designs, so it won't be hard for you to find the right one that will fit into your decor the best. You can get them at antique retailers, garage sales, and if you are lucky enough you will find them left out on the curb by owners who don' want them any longer.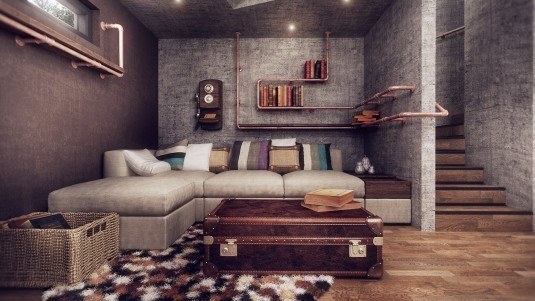 Some people are world travelers and love to travel, so they personalize their interior decor in order to feel the best in their living spaces. The living room design below is a great one. The home owners have put a wall mural of the map of the world and the old trunk that serves as a table perfectly complements the look. We have to admit that they have pull off the look amazingly good!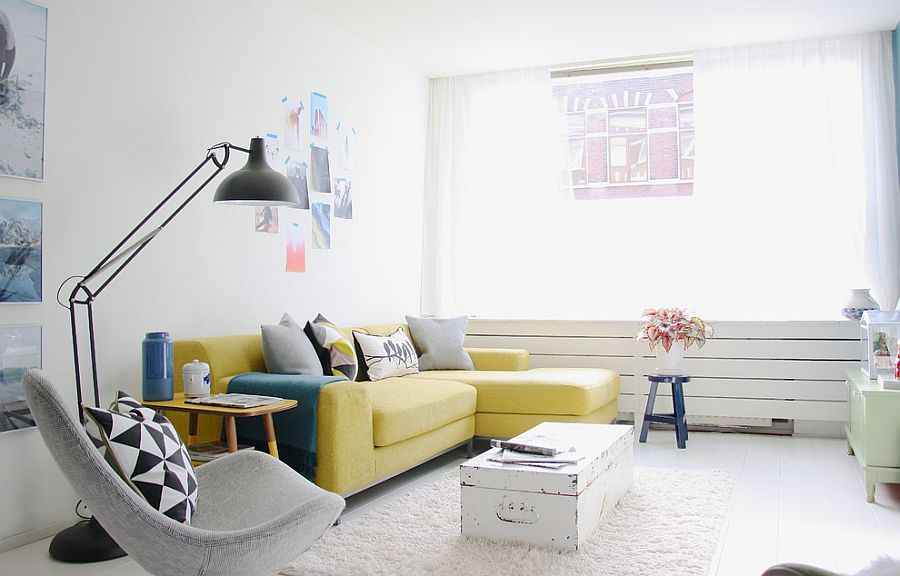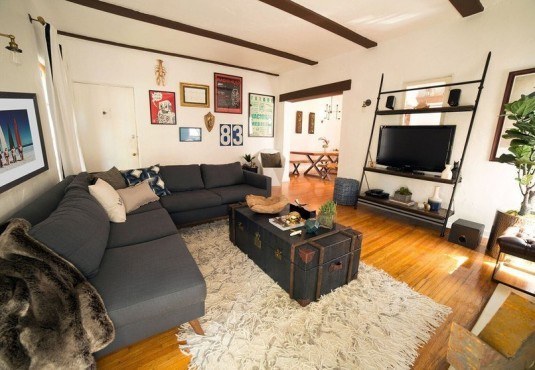 If you want to have something a little bit of the Victorian era or industrial decor in your home, well this may be just the right solution for you. An old trunk into the living room can really do the trick. What do you think about the ideas? Do you find them appealing enough to start thinking about incorporating one into your living room? If yes, you won't go wrong because they'll give your living room an impressive look for sure!