Good day people! I love the fact that holidays are on the way. If you haven't decorated your home yet, then now is the right time. It is a fun process that you and your whole family will enjoy.  And you will end up with wonderful festive atmosphere that you can enjoy. So, how to do it? Take a look at these Christmas Decor Tips and decorate your home like a pro!
See also:
Christmas Decor Tips:Bloggers' Secrets Revealed For Having A Perfectly Decorated Home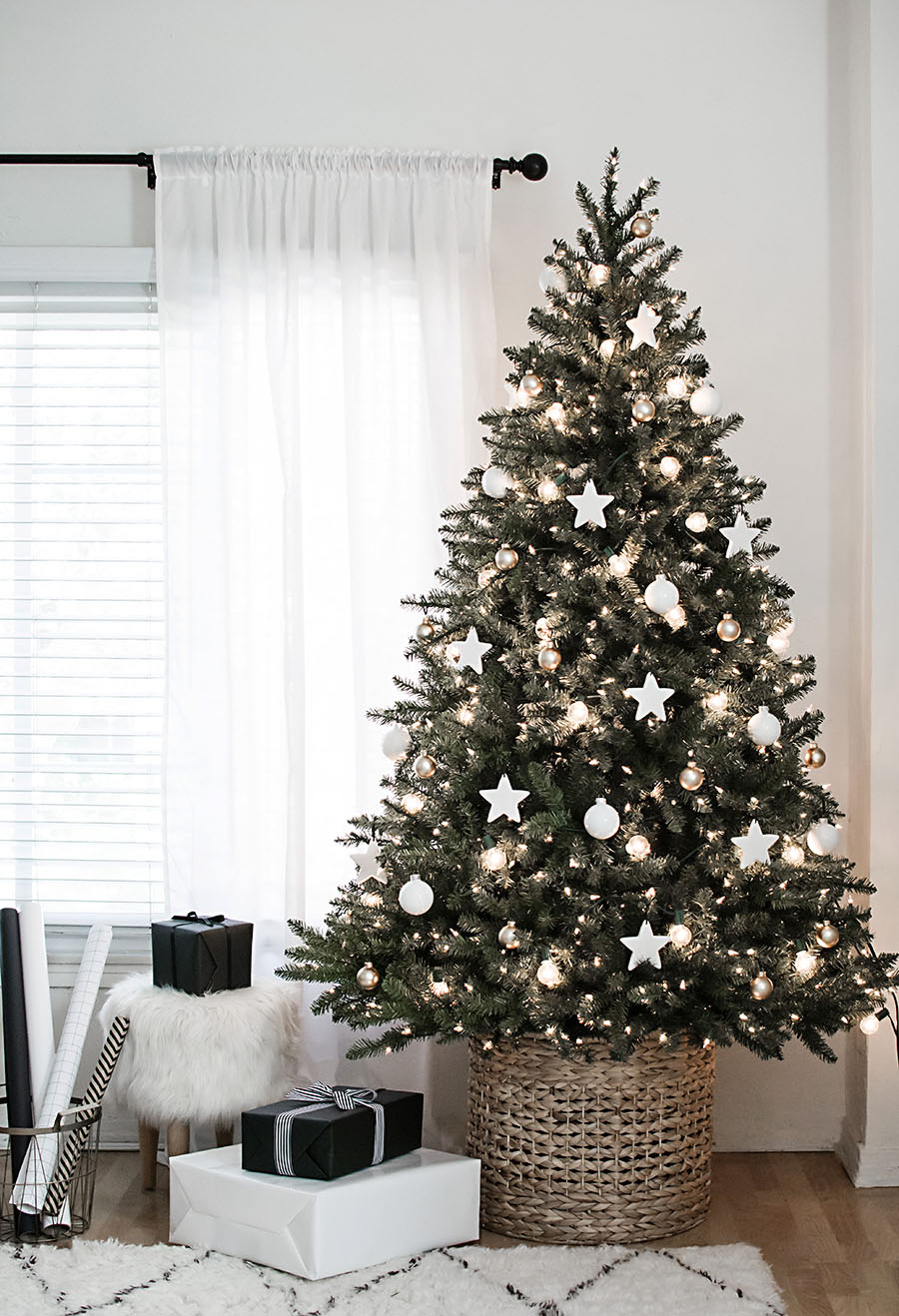 A welcoming bar
Holidays mean that you will have some guests over. And there is no better way to wish them a warm welcome than a home bar. It will offer your guests a quick refreshment. You can create a wine bar in a corner in your living room. Choose a pretty decorative tray and put a bottle of fine wine. Add a plate with  cheese and dried fruits. Do not forget to decorate your mini bar. Despite for being so helpful, your mini bar will look fantastic.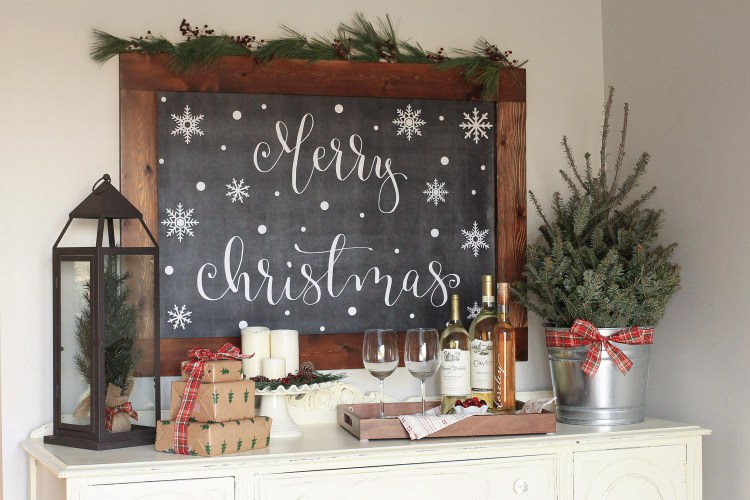 If you have kids over, a mini snack bar is not a bad idea. Display their favorite snacks and you will see a smile on their faces for sure.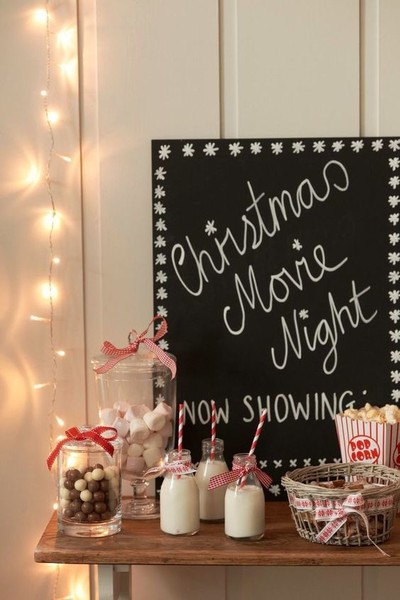 Decorate the stairs
When you are decorating your home for the holidays, consider everything. By bringing some fun details even in the most awkward corners of your home you will make it look so warm. How about the staircase? Wrap some green garlands around and bring the festive look!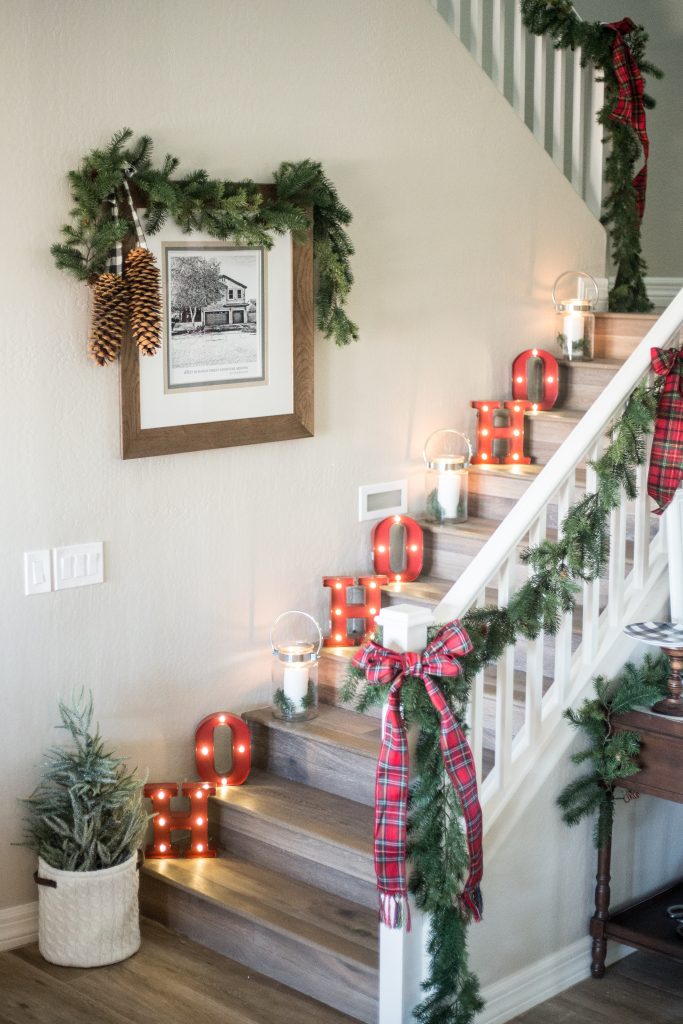 Add some throws
I love the way that throw pillows change the look of your living room. Actually, it is an cheap and easy way to update it. So, do not hesitate to add lots of them. Use ones with Christmas prints that will bring the festive spirit.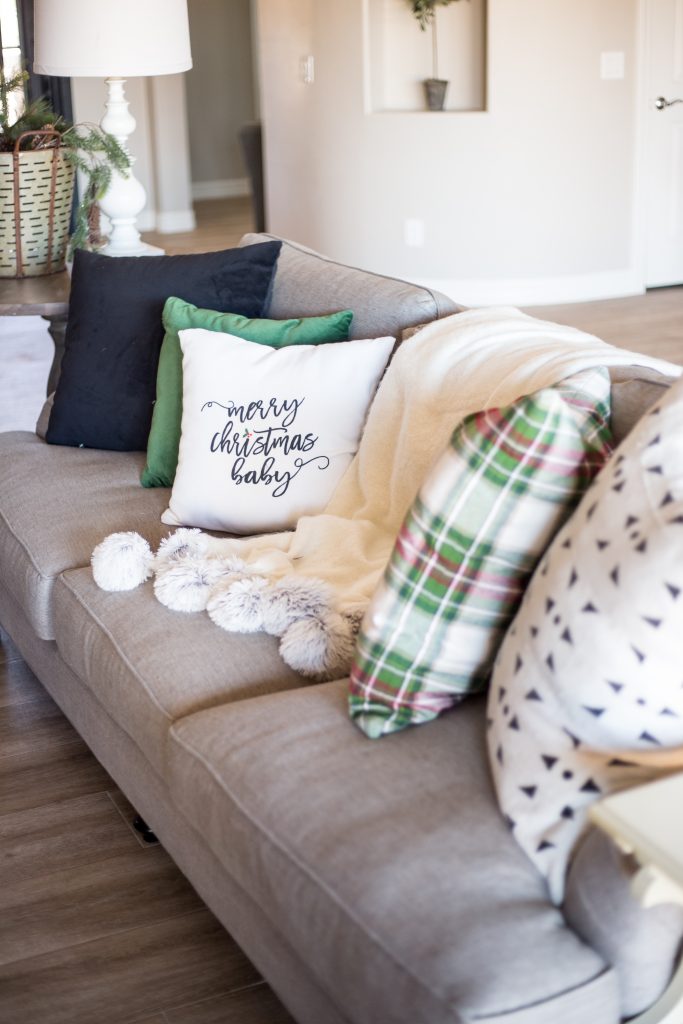 Decorate the chairs
The festive Christmas dinner is one special moment. And you should pay attention to all the details. Consider adding a bit of whimsy to the dining chairs. The easiest way to decorate them is to hang a small wreath!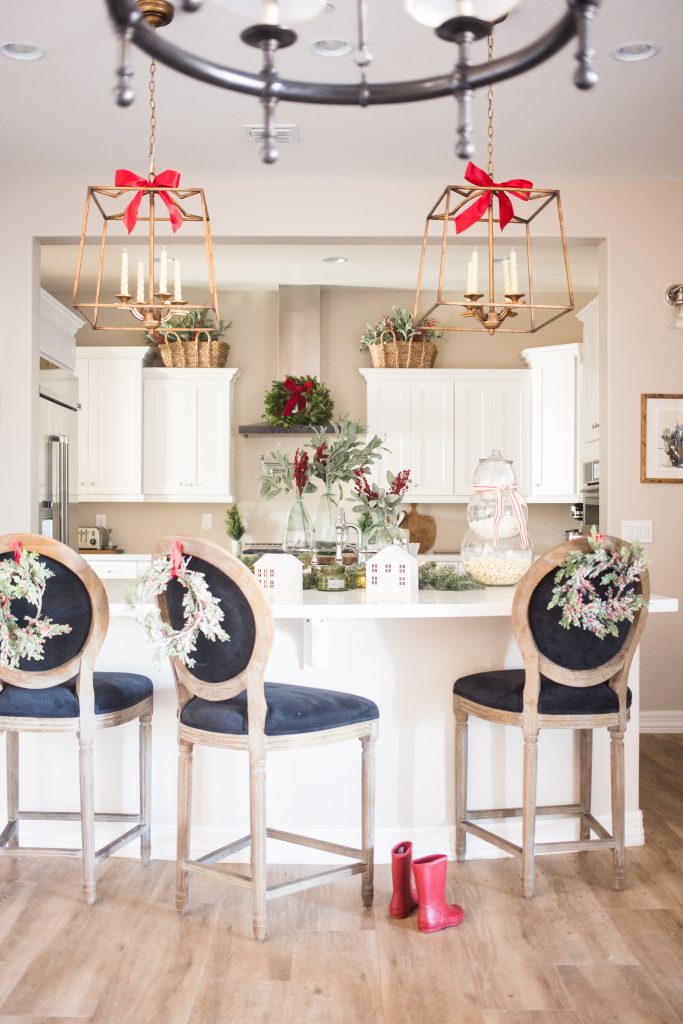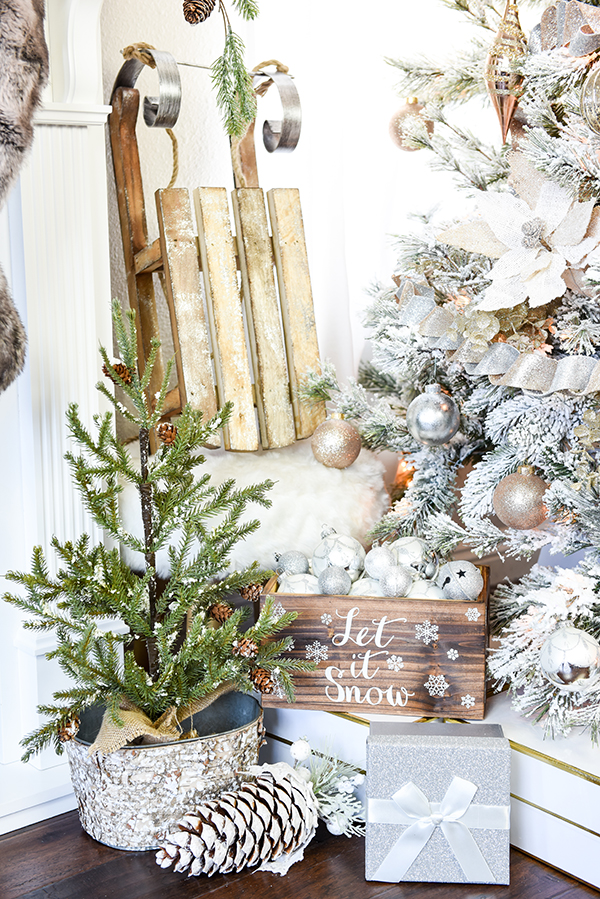 Take the Christmas spirit to the kitchen too
Do not forget about the kitchen counters too. Bring a few details that will make it look festive. A tiny Christmas tree on the countertops will look so cute!