Hey there my lovely people! How are you today? I'm always here to inspire you and awaken your creativity! For today, I have a very interesting post that is called "6 Creative Ways to Add Personality to The Space Above Your Bed". Are you excited?
SEE ALSO: Simple Creative Ways How To Decorate Your Bedroom
We spend most of our time in the bedroom, that's why we should turn this space in a comfortable and relaxing zone. The space above the bed is often neglected, which instantly makes the room dull and empty. The most popular way for decorating the space above the bed is wall art, as most of the people pick an art and hang it on the center of the wall.
There are plenty of ways to decorate that space, which means that you should not limit yourself to an art. I have 6 amazing ideas of how to decorate the space above the wall and give a new look to your bedroom. Enjoy and have fun!
This is the best way to make the bed a focal point. The canopy beds look very charming and romantic and are perfect for little princes or for grown ladies who want to make their room look more feminine and lovely.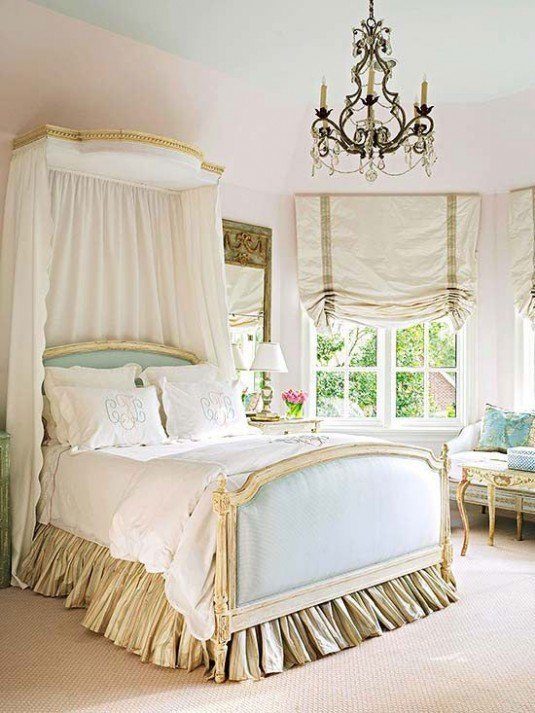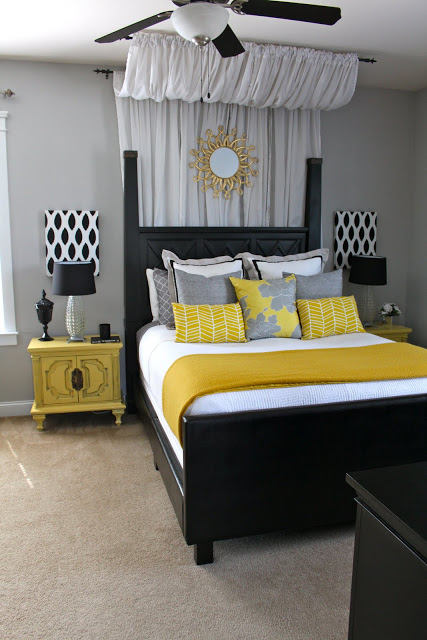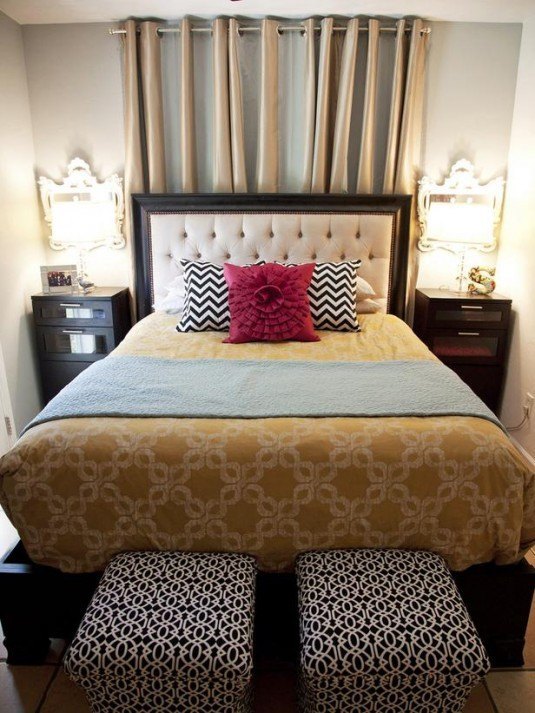 If your bedroom don't have the luxury of a blank wall above your bed, or if it is your choice to have natural light rather than a wall, then you can make that space more interesting with high quality drapes.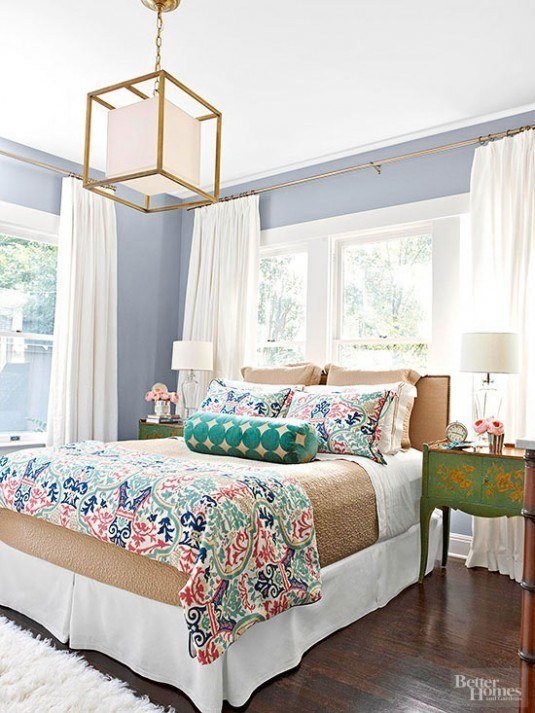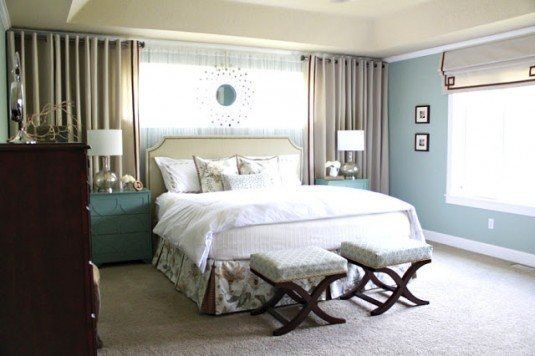 From inspiring quotes to monograms and graphic murals, wall decals will add personality and visual interest to your dull wall and you won't have a need of other wall decors.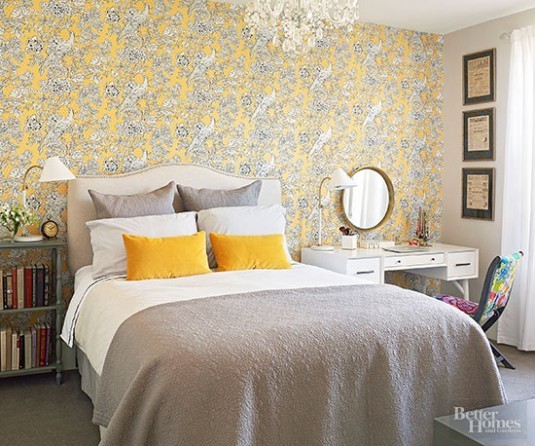 Nowadays, you can find so many interesting paintings that will enhance and make your bedroom more lively and cheerful. The interior designer say that the paintings need to be hanged at least 8 to 10 inches above the headboard.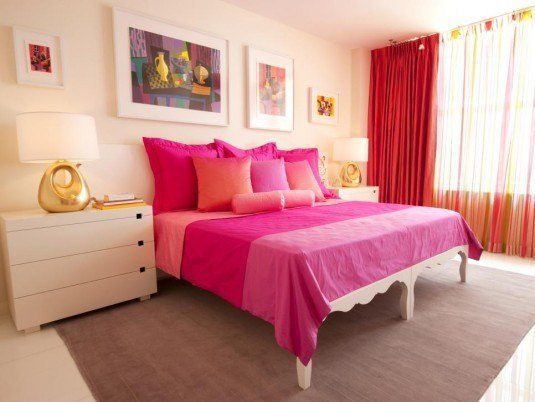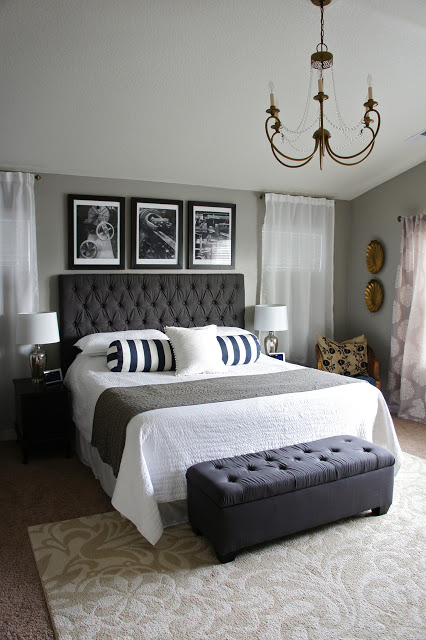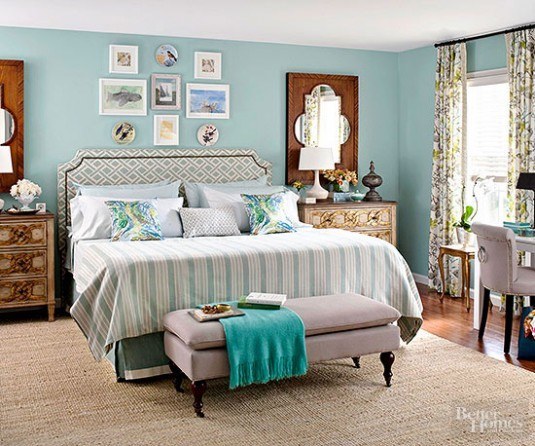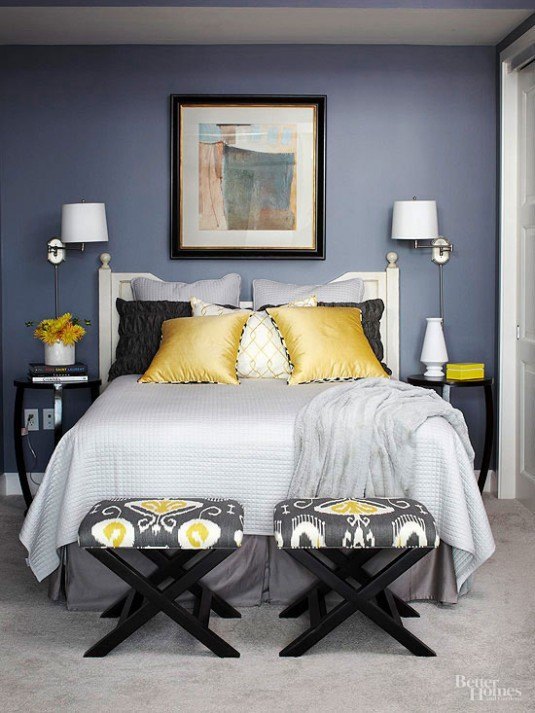 If you lack a storage space, then you should definitely use the wall above the bed to hang some shelves and display your books or store other things. The floating shelves are ideal and will make your bedroom look contemporary and modern.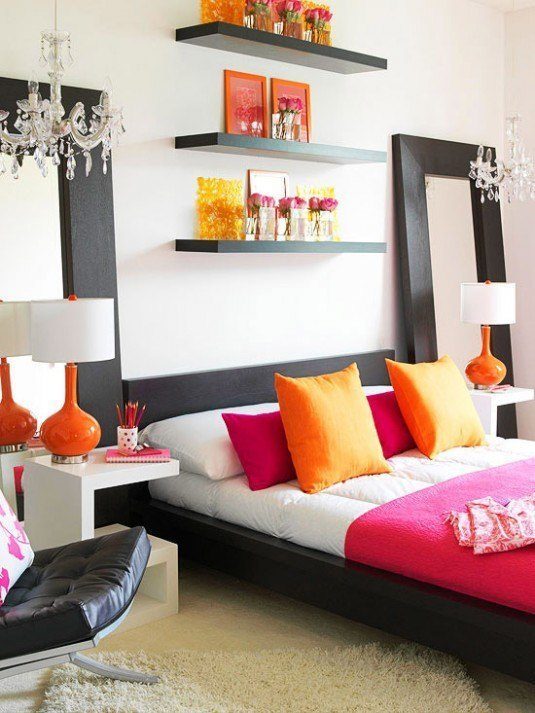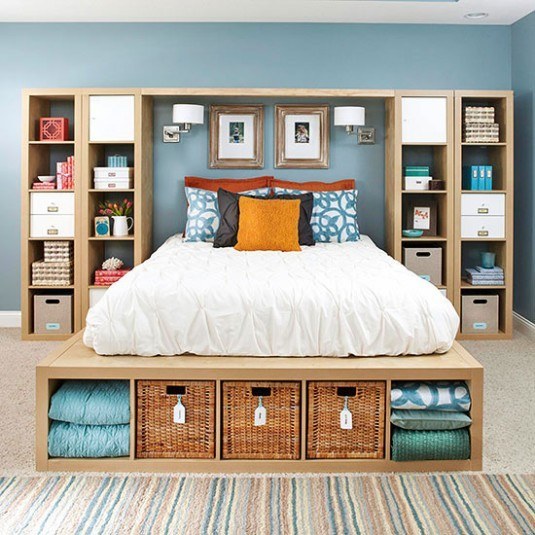 You can create a focal point in your bedroom with a mirror above your bed. The mirrors are perfect for enlarging the space, so if your bedroom is small, you should definitely hang a mirror on the wall above your bed. The sunburst mirrors are very popular and look spectacular.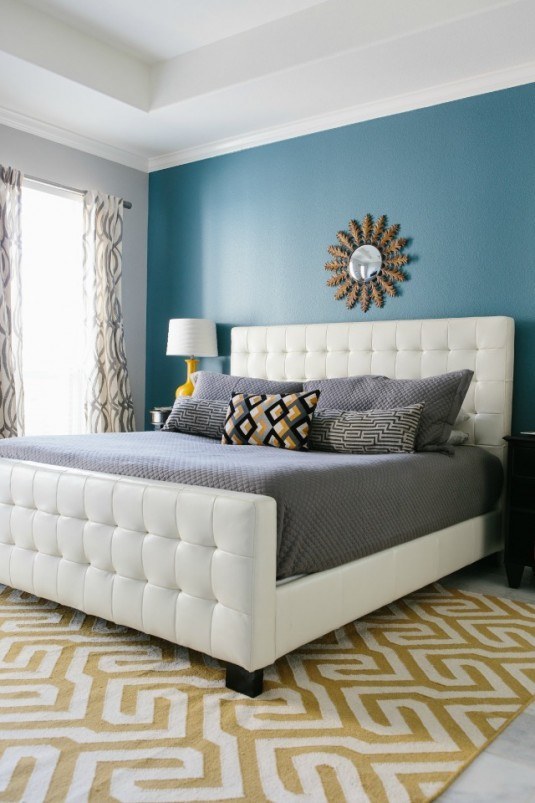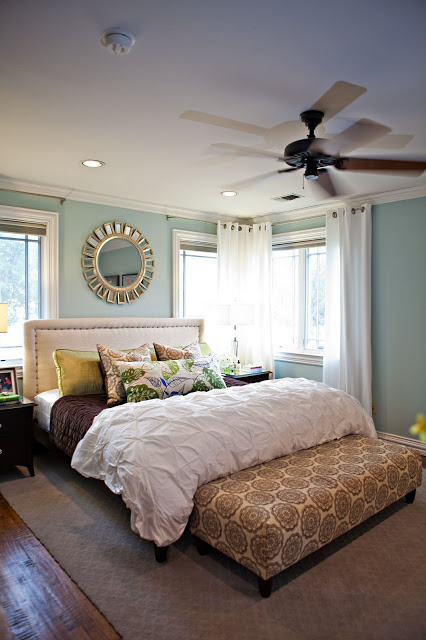 So, what do you think about these ideas? Do you find them interesting and fun? I would love to know your opinion, so feel free to share your comments below. If you have some other interesting ideas, you can share them too. Thank you for reading! Enjoy in the rest of your day and don't forget to stay up to date with the content of Karma Stream!