Instead of having random stuff on the counters of your kitchen, you can make it look stylish. You need to follow a few rules, so your counter will look amazing. If you are tired of all the clutter that randomly gathers, then you should check these tips. Read on and find out more about the top 7 kitchen counter styling tips that will make it look like million-dollar!
Tray
Use a tray to organize the most used items in your kitchen. Find a proper tray and place the most frequent used ones, like salt, pepper, oil. You can also put some wooden spoons to keep them handy. You can also use a basket, depending on the items that you have.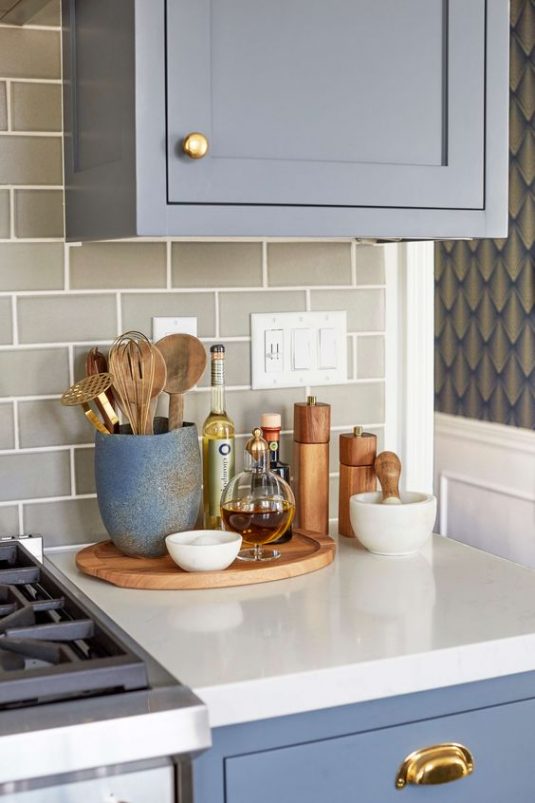 See also:
The Ultimate Guide On Indoor Herb Garden For Small Kitchens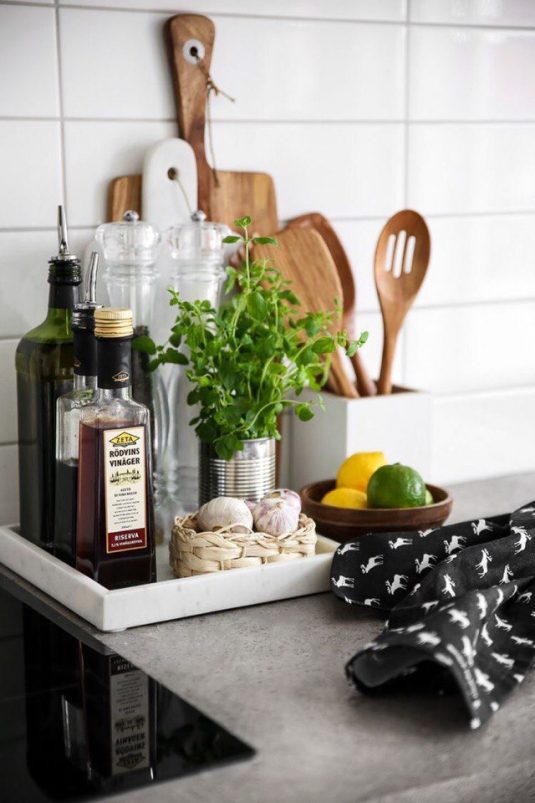 Plastic bottles are a no
If you want to keep your counter stylish, then remember this crucial rule. Keeping the oil and vinegar in it's original plastic package is something that you should definitely avoid. It will look cheap. Instead go for pretty glass bottles. That will give that high-end look to your kitchen. Buy a set for both vinegar and oil. It will change the whole look for sure.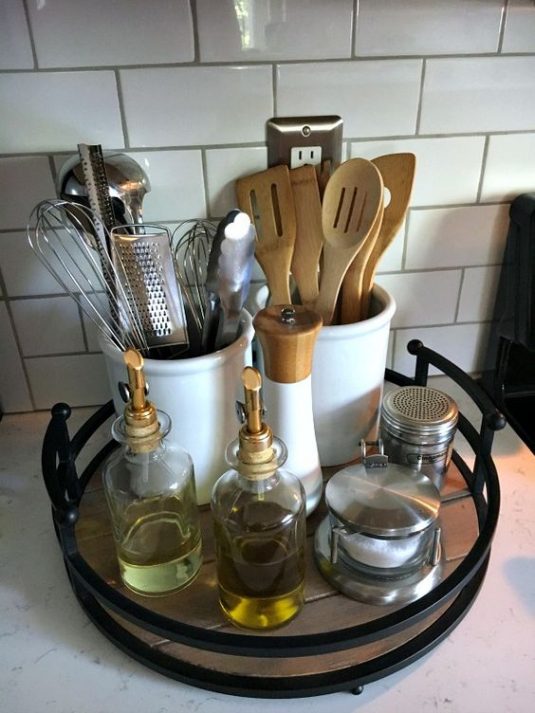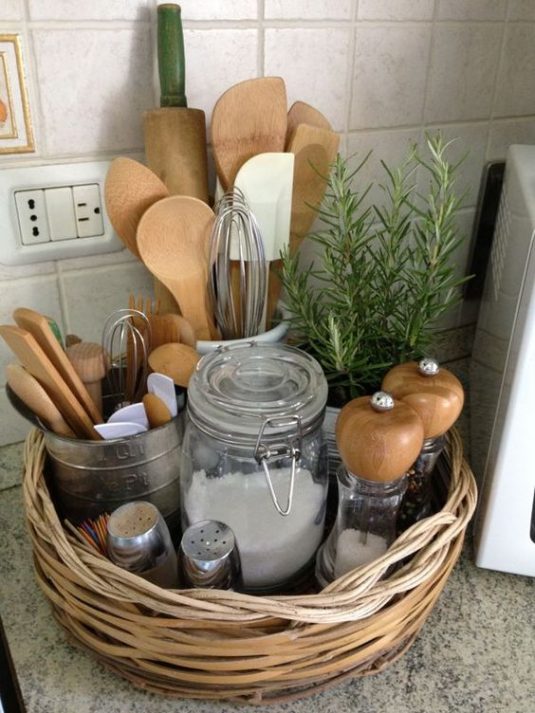 Decorate with plants
Bringing plants in your kitchen is a nice idea. It does not matter if they are edible, or just decorative. Keeping some on your countertop is always a nice idea, as it will bring some freshness.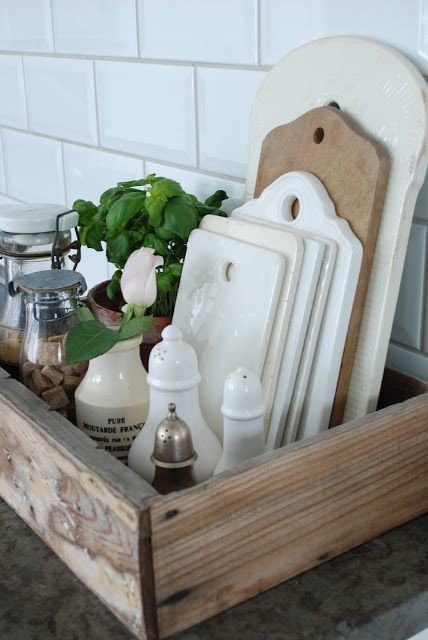 Wooden boards
Wooden boards can be nice decor for your counter. Just align them next to the wall like this. Despite for looking decorative, they will be handy also.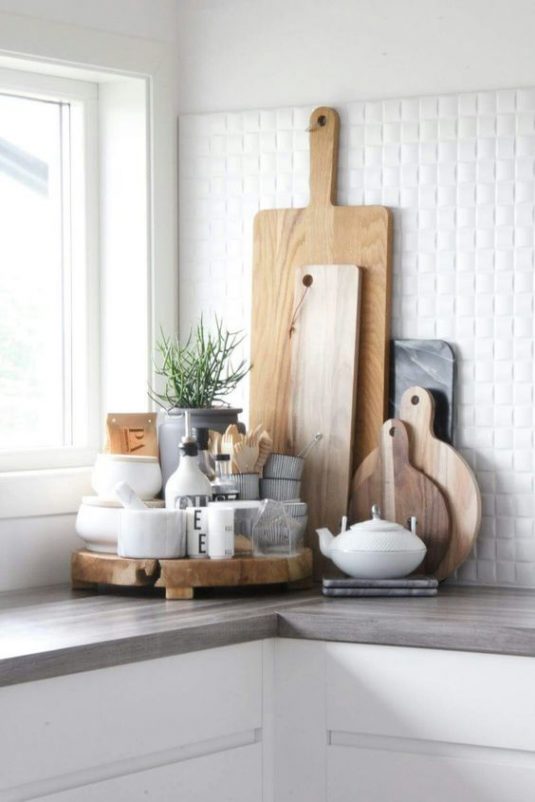 Style with cookbooks
Your kitchen is the perfect place for your cookbooks. Display your collection on the countertop. It will add a stylish note to the kitchen.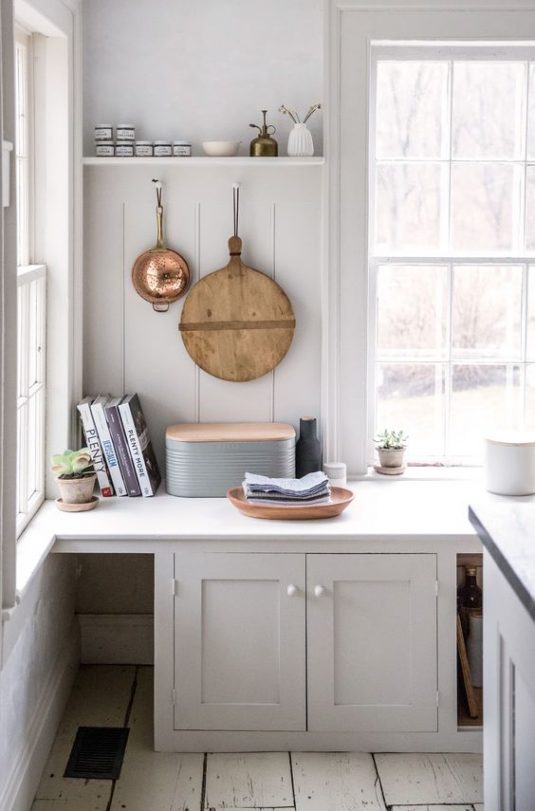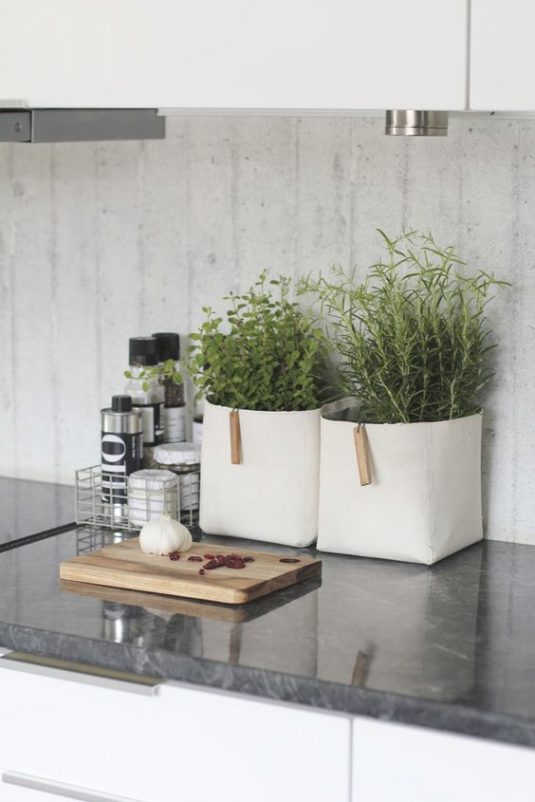 Utensils
Keep your utensil together in one place. You can choose a fun pot to gather them and place on the counter, along with the other necessities.