Do you hate that empty wall in your home? If you want to bring visual interest and make it more fun, then you should definitely put some effort into decorating it. And that is an easy process. Today I will show you some easy and cheap ideas on how to decorate an empty wall. Read on and find out more about these DIY wall decor!
DIY fabric decor
This is one easy way to create your own wall art. Frame some fabrics with fun print and you have the best decor ever. You can make many of them and have a wall gallery.
See also:
How To Do It: 4 Easy DIY Statement Wall Ideas That Anyone Can Make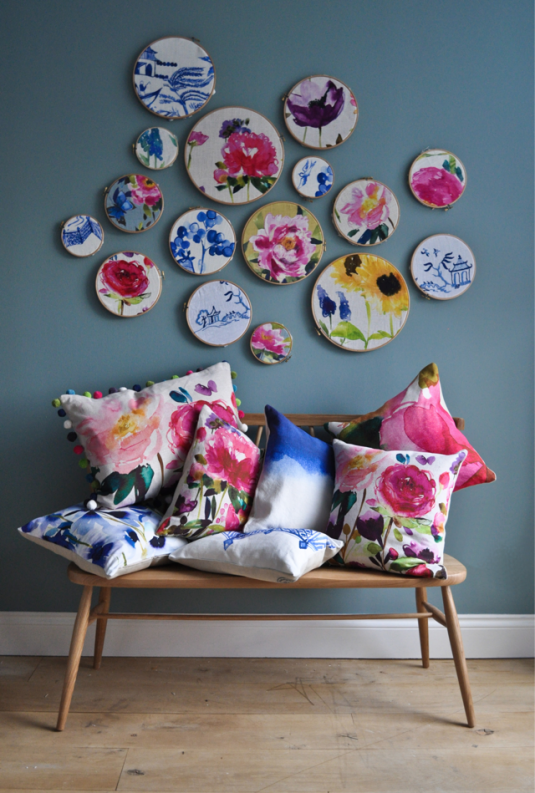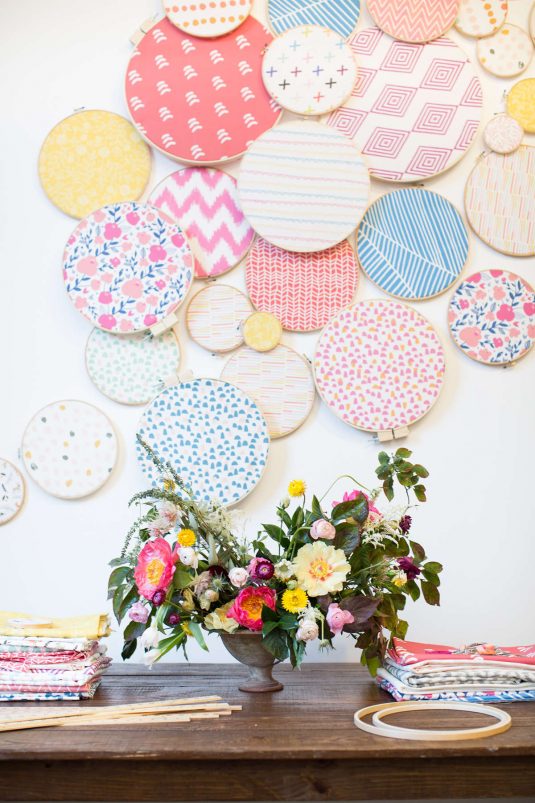 Hanged art
This is a very simple, yet creative way of displaying art. Even the most simple pictures will look amazing if you hang them on the wall with the help of a clothes hanger.  This one is easy, and affordable as well.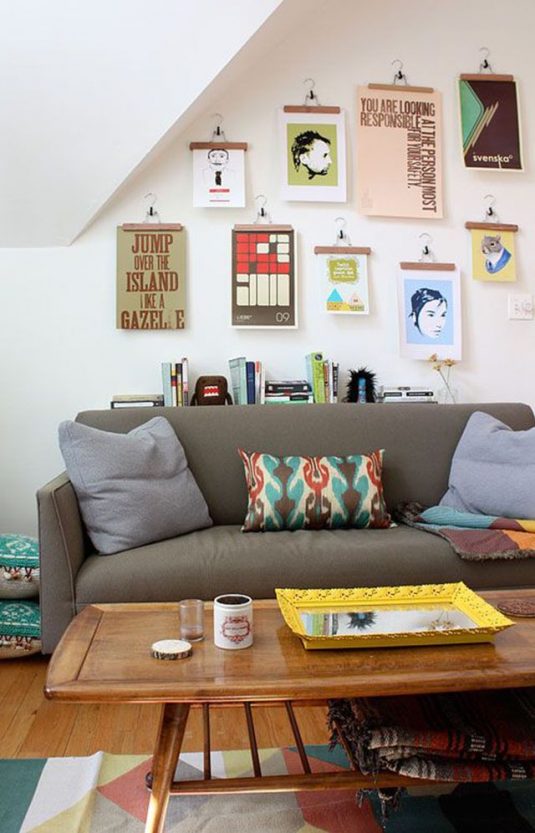 Baskets on wall
This one seems like a nice idea too. Match the baskets to the style of your room and you have wonderful decor.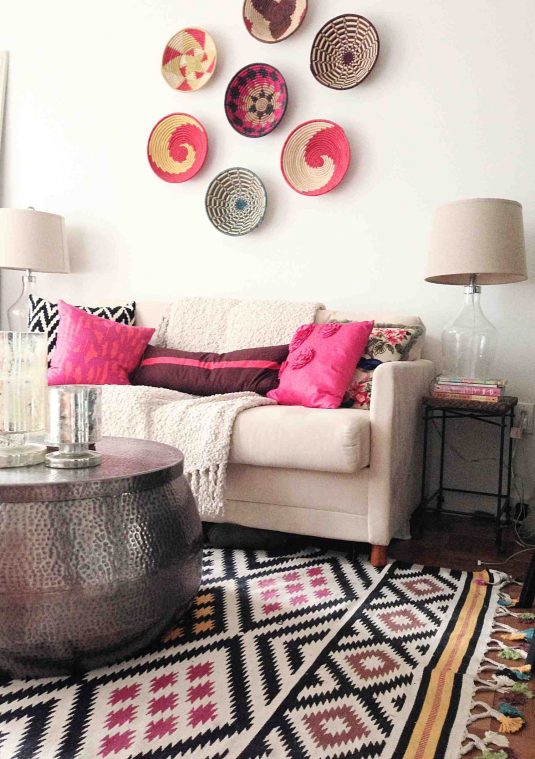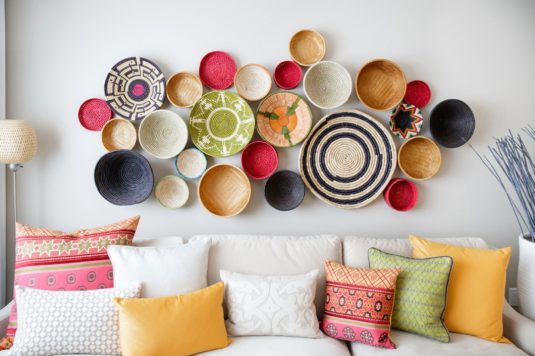 Plate wall decor
Plates are a cheap and awesome way to decorate walls. Just hang  a group of plates, that are suiting each other onto a wall. Create a pattern that will look the best. You can also frame them.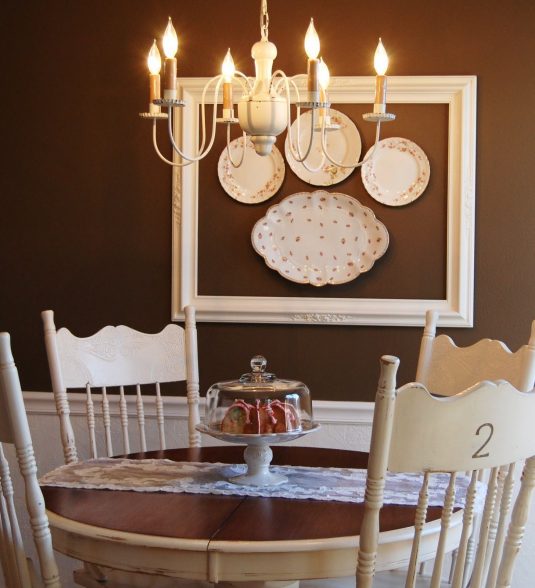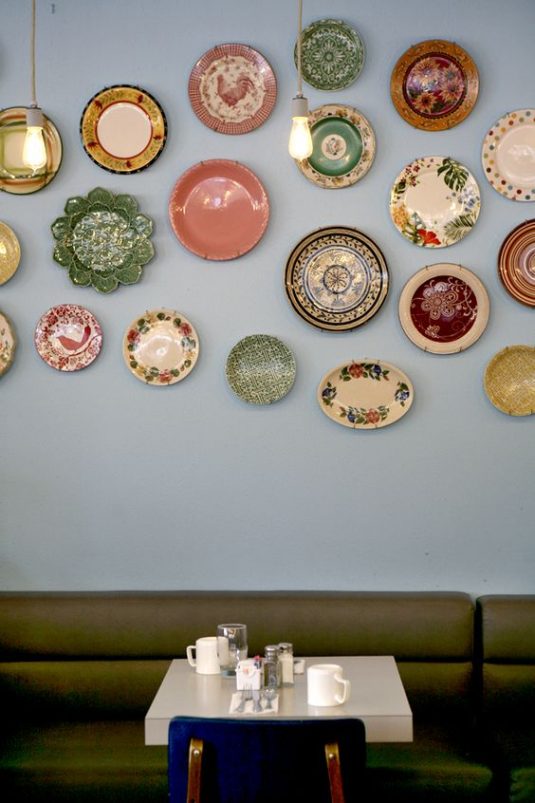 Hat wall decor
If you have a large collection of hats, then this one is for you. Despite for being excellent way of organization, it is stunning decor also.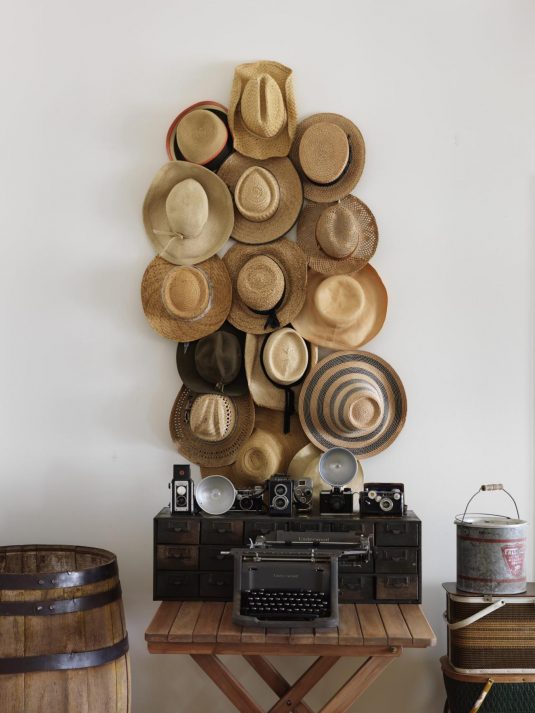 Mirror wall decor
Mirror, mirror on the wall, who can have them all? If you are into vintage style. then this is a great way to decorate a wall. A collection of small mirrors with vintage frames will look so eye-catching.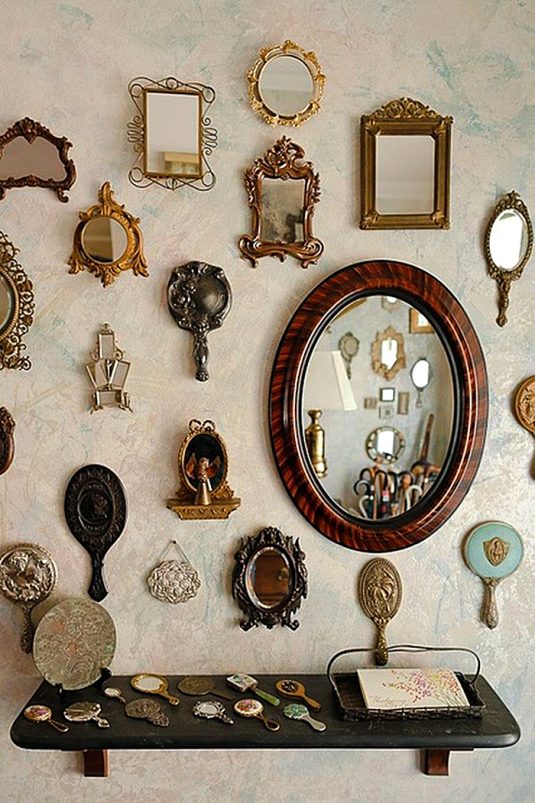 Flower wall
How about a whole wall covered with flowers? This one will be loved by ladies. Cover a wall with artificial flowers and enjoy the sight.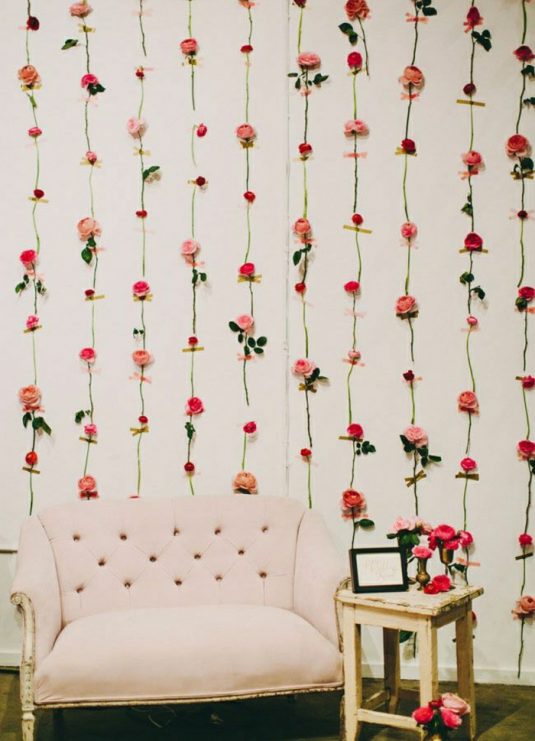 Fun abstract art